Rising Star - Is there a problem?

I have been playing the Rising Star Game for a few months now, and I have discovered several pearls of information along the way.
I have decided to start writing about my experience at RSG.

Is Rising Star Game in trouble?
First off, I am not a conspiracy theorist, but I have noticed a few things while playing RSG that has concerned me a bit.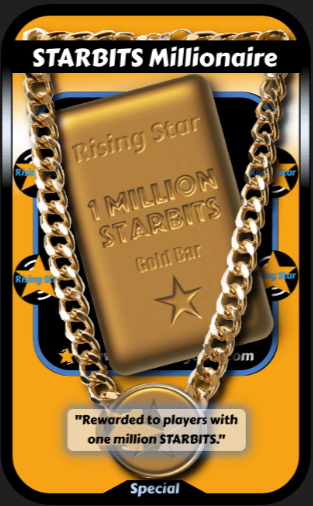 You have probably heard by now that RSG has put the Millionaire card on hold.
No new cards are being issued. If you already had a card or were very close then you do not lose the opportunity to get the card.
The Millionaire Mission is still active for those who have the Millionaire card

The next detail that I noticed only affects the top 50 players, but it has been a significant change to the rewards system.

The new daily rewards pool is 10 swap.Hive
I am not totally sure what it was before the change but it was definitely
much higher.
The top-ranked players were earning a couple of swap.Hive daily, and now it is a fraction of the reward.
I understand that this does not affect most of us, but it did send up a red flag for me.


Next, I have noticed significantly slower load times and a lot more server errors


Now, I understand that servers are expensive and designers do not come cheap.
My concern is the future of Rising Star Game.
I am still playing and promoting the game and buying packs when I can. I enjoy the game and do not anticipate discontinuing playing the game.
I have a few concerns related to what I have just mentioned.
This is in no way intended to bash the game, I am just sharing what I have seen and wonder if anyone else is concerned.
Thanks for letting me vent a bit.

If I have confused you or failed to explain something, please make a note in the comments.

Please remember that when making purchases with Starbits, the Starbits need to be in your Hive Engine and not in the game.
Moving your Starbits from the game to your Hive Engine wallet is simple. You just move your cursor over your Starbits total on the right upper side, and you will get a dropdown list that starts with "Withdraw/Deposit."
Click the Withdraw/deposit tab, and you will see your choices for moving Starbits to your Hive Engine wallet.

If you are NOT yet playing Rising Star Game, You can click on the link to start playing now!
Rising Star game.
The information in this post is my opinion and is correct to the best of my knowledge. There are always other options to consider. Be sure to D.Y.O.R
Until next time,
John Novak

All game images used in this post have come from the Rising Star Game.
Divider by @doze

Here are other posts that I have done about Rising Star Game
https://peakd.com/hive-195370/@beststart/rising-star-find-your-stats
https://peakd.com/hive-195370/@beststart/rising-star-another-new-feature
https://peakd.com/hive-195370/@beststart/rising-star-new-card-day
https://peakd.com/hive-195370/@beststart/rising-star-they-really-do-exist
https://peakd.com/hive-195370/@beststart/rising-star-apples-to-apples
https://peakd.com/hive-195370/@beststart/rising-star-buying-cards-or-packs
https://peakd.com/hive-195370/@beststart/rising-star-new-feature
https://peakd.com/hive-195370/@beststart/rising-star-accumulating-cards
https://peakd.com/hive-195370/@beststart/rising-star-unique-cards
https://peakd.com/hive-195370/@beststart/rising-star-boosters
https://peakd.com/hive-195370/@beststart/rising-star-boosters-part-2
https://peakd.com/hive-195370/@beststart/who-wants-to-be-a-millionaire
Programs I Endorse
Click Track Profit
ListNerds
Rising Star Game

---
---