ASEAN Hive Engagement #20 (Ecency Points Rewards) 👩‍💻 Engaging From Cambodia Soon... ✈️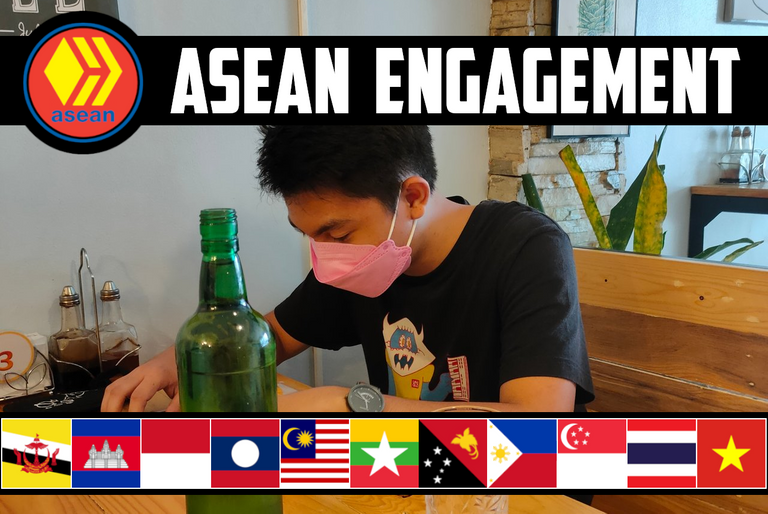 Greetings ASEAN Hivers, @justinparke here with another "ASEAN Engagement" curation, where I highlight extraordinary engagement within the community.

This Week's Engaged ASEAN Hivers
December 28th - January 4th, 2021
Featured Hivers Receive 2% Post Beneficiary &
150 Ecency Points
     I should start by saying as I write this I am very distracted. I am in a hotel now in Indianapolis awaiting the results of my PCR COVID-19 test, which if negative, will allow me to board my flight to Cambodia, assuming there are no hiccups along the way. There has been a massive amount of posts in this community lately, and I've been so busy engaging and muting that I've found no time to post myself. When back in Cambodia I need to rethink my strategy for this community as it's now unsustainable for me to read and comment on every single post.
     I am both happy and sad this day has come, but a change in life comes with a change in Hive, and in order to run challenges, contests, and being posting every day again from my personal profile, I'm gonna have to limit my engagement 😰. That is maybe not the best segue into the main topic of this weekly post, engagement, but too much engagement prevents the ability to post daily and earn enough rewards to live, so it's important to find the balance.
     Three particular Hivers whose engagement absolutely astonish me are @rosmadirazali, @reidenling90, and @humbledwriter. I don't know how they maintain these high levels and still find time to post also, very impressive. But I should say all 5 Hivers featured this week showed engagement levels way above normal, so thank you also to @maulidar and @asterkame for going above and beyond.
     Shoutout to @wil.metcalfe and his project @comet.ranker, which is focused on supporting, rewarding, and encouraging engagement on Hive in general. If you have some spare HP to delegate, this is a worthy project.

ASEAN HIVE COMMUNITY SALUTES YOU 🖖

🎟️ Mini Delegator Raffle 🎰
5% post beneficiary
Today's Winner
@gooddream
ticket #2,134
     Delegators are valued members of our community, so each @asean.hive curation post (other than the main weekly delegator raffle post) features a mini delegator raffle in the footer, with the winner receiving 5% post beneficiary.
1 HP Delegated = 1 Raffle Ticket

WANT TO SUPPORT ASEAN HIVE COMMUNITY?
FOLLOW OUR VOTING TRAIL
If you would like to support the
ASEAN Hive Community
and the curation of Southeast Asian content on the
Hive
blockchain, please refer to the delegation links below and/or follow our
VOTING TRAIL
. All
HIVE
generated by the
@ASEAN.Hive
account will be powered up to support the community.
---
---