A Traditional Aceh Cake and Takeaway Food Photography Tips
---
---

Get a box of delicious traditional cakes.
There is always food worth taking a photo of before enjoying and creating a memory.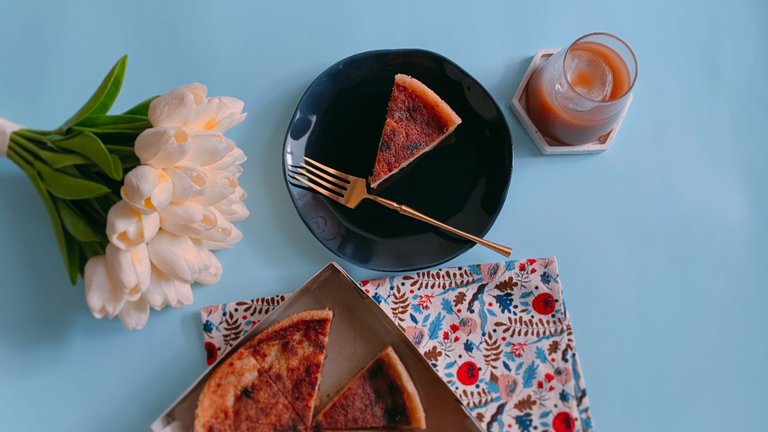 ---
---
I got a box of traditional cakes from my brother at that time. At first, I thought this cake looked very ordinary. That's because the appearance is also very traditional. Just put it in a box containing the name of the product from the cake.
But..., in my little heart, a desire arose to make this traditional cake from Aceh look attractive for a food photo shoot. So, I also thought about how to make this traditional cake look beautiful.
---
Adee Cake From Aceh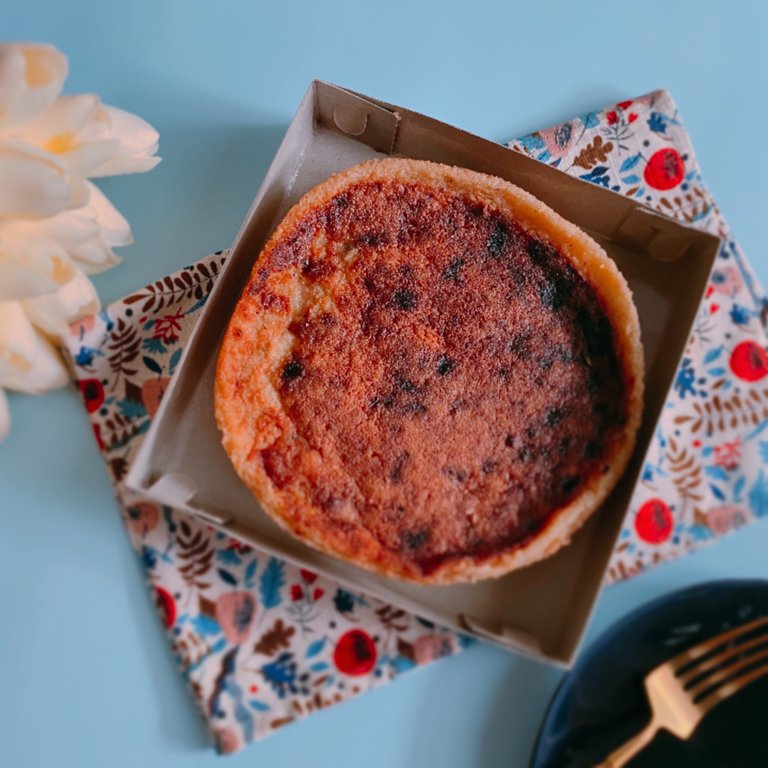 ---
Well, this is Adee Cake. Traditional Acehnese cakes that we can find in parts of Aceh. This traditional cake can last about 3 days. The main ingredients that characterize this cake are cassava and duck eggs. The surface of this cake looks brown but it's not burnt, right? Then on top it also looks a little shiny, it looks appetizing, doesn't it?
---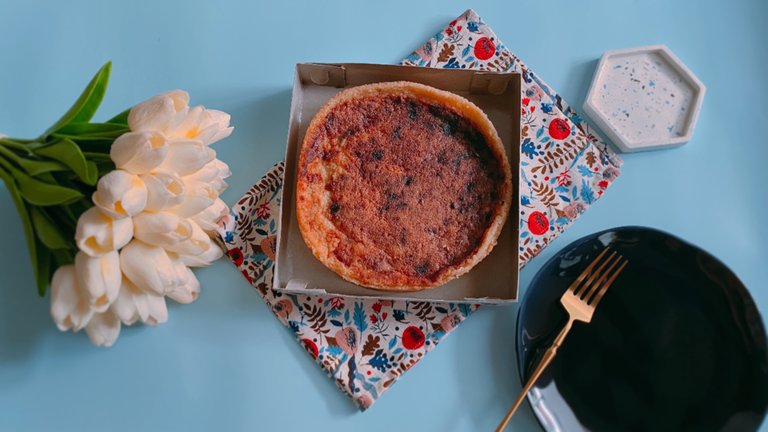 Kue Adee / Adee Cake is cooked by baking it in the oven. The fragrant blend of cassava, eggs, and others combine to create a savory aroma and taste. Of course, this cake is very delicious and enjoyed with coffee. So I also decided to make my favorite version of coffee.
Because it was a hot day, I made iced coffee. After taking a few sips of iced coffee, I also got the inspiration to photograph this cake, to become something beautiful. (Hmm, I hope the result will be beautiful). So, stay tuned to see the results of my shooting.
---
The Important Tips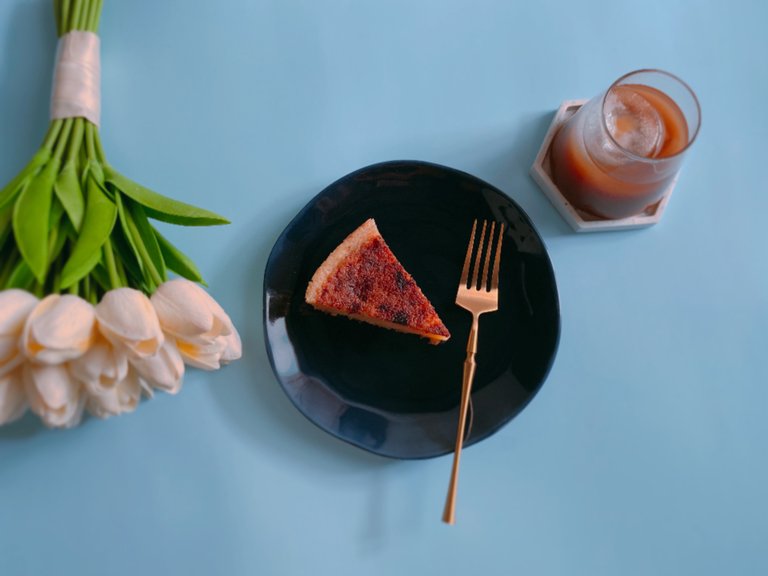 ---
What do you think about the photo shoot of this cake? That looks nicer, doesn't it, than it was shot in the original box case? So, important tips for photographing takeaway food are we have to remove the food from its original container to create new vibes for the food.
So it is our main task to choose the right serving container for the takeaway food. Well, because this time what I wanted to shoot were cakes, so I decided to use a plate. I chose to use a blue plate that contrasts with the color of the cake.
---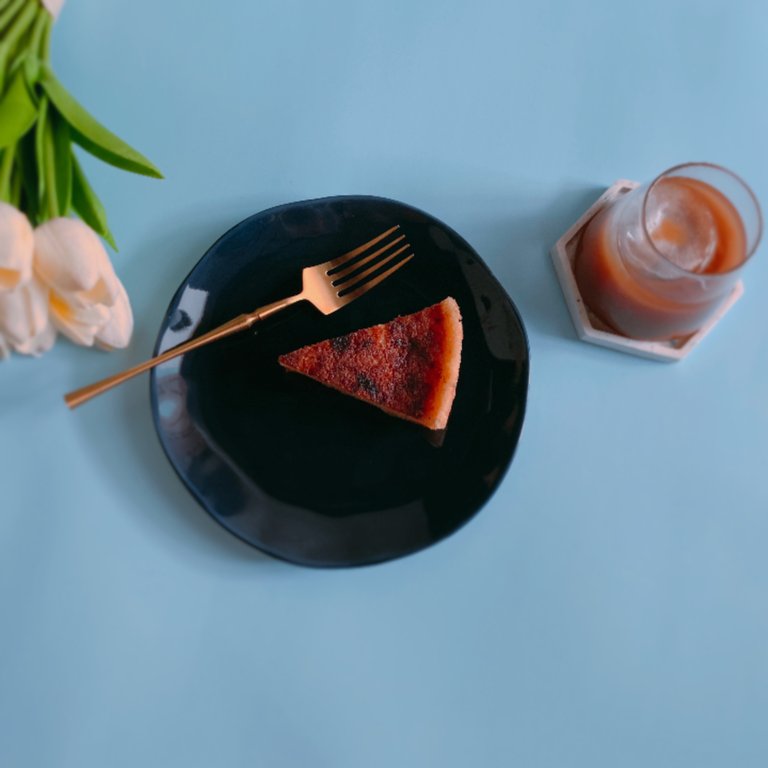 Make sure you choose a serving plate or other suitable serving container. Do not let the color of the serving plate look the same as the food that will be used as the object of the photo.
---
Next, try to explore the other side of the food. For example, photographing the food closer by changing the texture, or changing the parts of the food to be smaller. For food this time, I cut the cake into a slice. Then I put it on a serving plate.
Of course, the slice of cake compared to the cake as a whole will have a different appearance from the photo shoot. A slice of cake will look cuter and more eye-catching. Meanwhile, a whole cake is not very attractive to look at. Do you agree with both of these?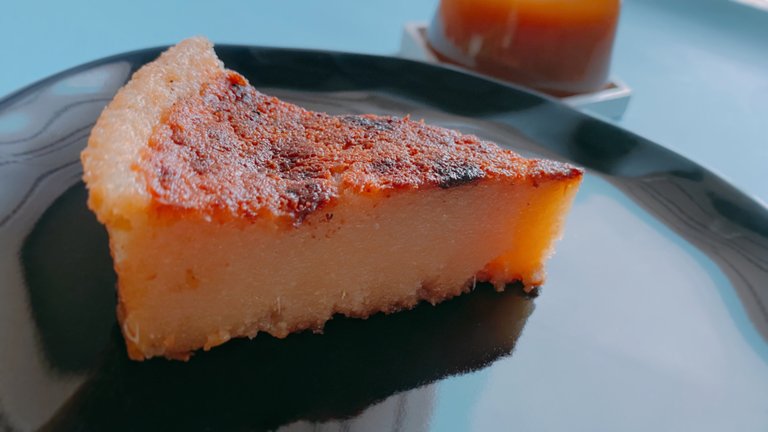 ---
Furthermore, apart from the serving plate, several things are detailed and look quite trivial but are actually important things in food photography. These things are photo properties. For photo props, here I use flowers and drinking glasses.
Apart from flowers, of course, you can use other props such as napkins or spoons. Also, various food ingredients related to the food ingredients that you photograph.
---
So, those were some things that you have to pay attention to if you want to make takeaway food look more attractive. Actually, there is no specific rule that must be followed. Just use your creativity and see the results. It takes practice repeatedly until you really know what is right for the foods you are photographing. Over time, you will get used to it and find a characteristic in your own photos. Good luck!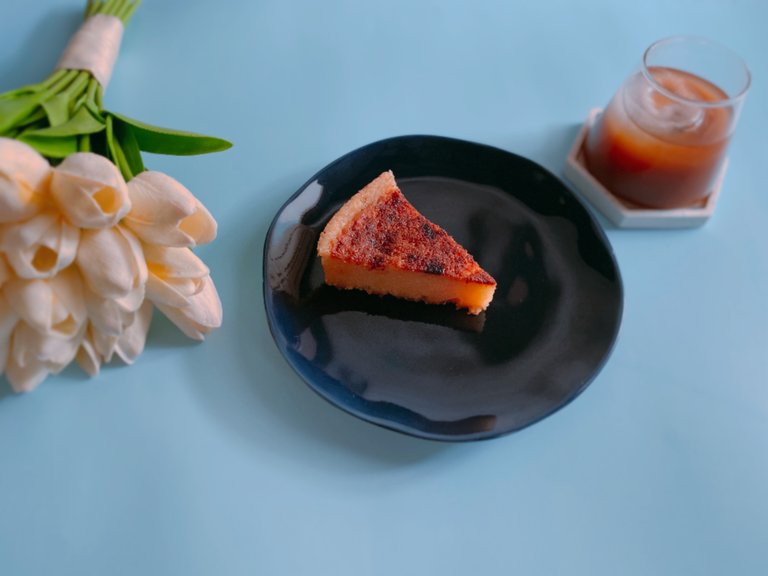 ---
---
---
Thank you for reading my blog and reblog if you want my blog this time worthy of reading by others.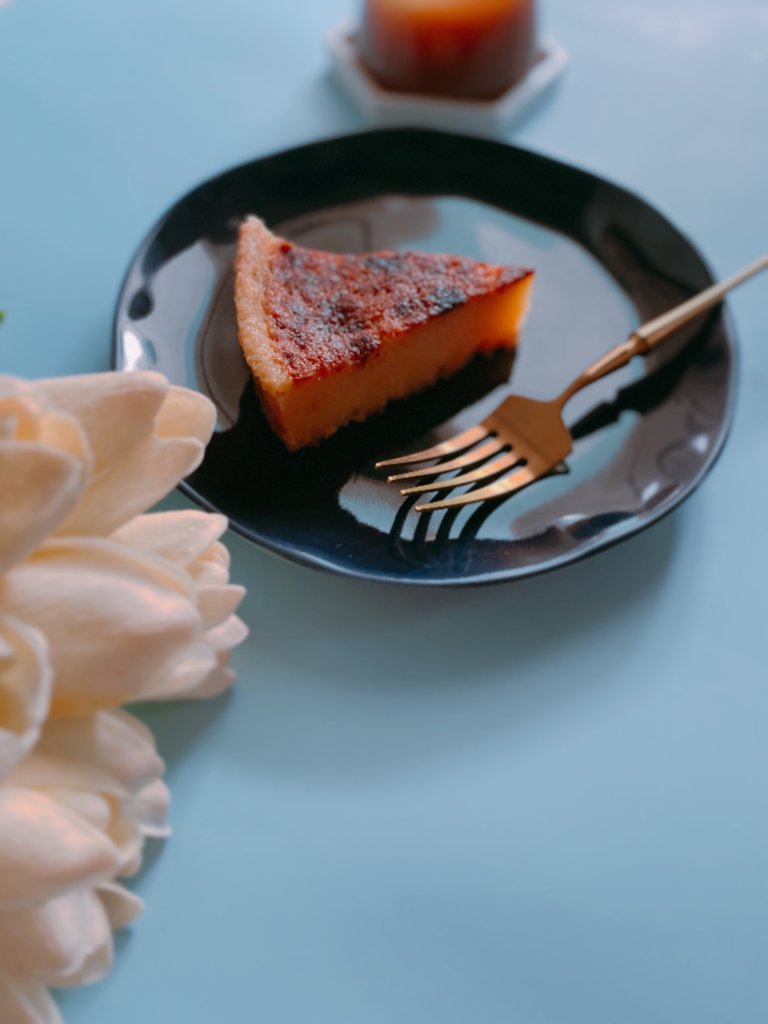 ---
---
---
Best Regards,
Anggrek Lestari
---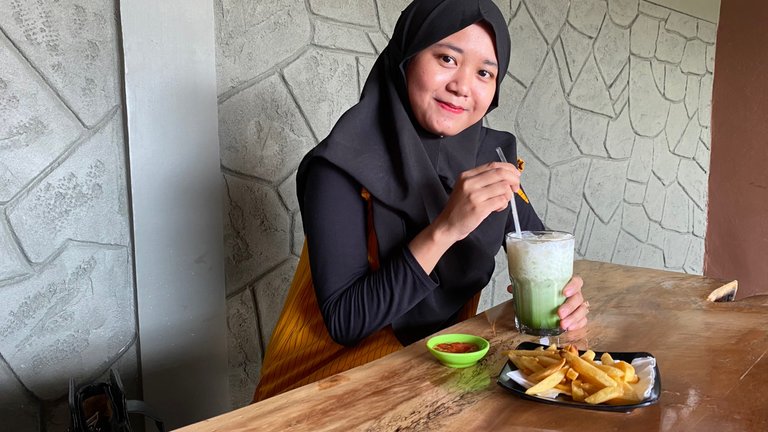 Who is Anggrek Lestari?
Anggrek Lestari is an Indonesian fiction writer who has published two major books. Now She is a full-time content creator. She has a goal to share life, poem, and food content that makes others happy and can get inspiration.
---
Contact Person: [email protected]
Discord: anggreklestari#3009
---
---
---