The Flag you see is tied to the moon you see.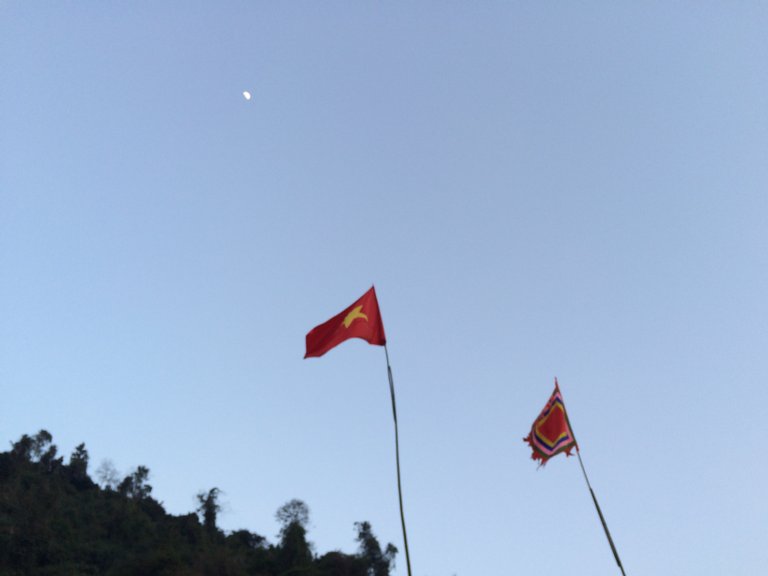 The view from here is what you see from the ground. It shows the Pride and proud village and town. A town that I did not know I would be around to see. But I went and decided to stop for the time as the flags enamored my mind to stop this time.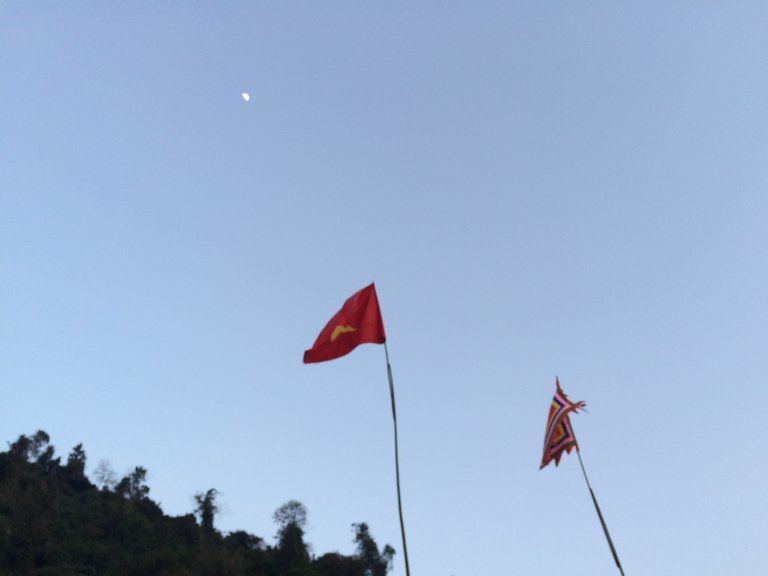 As the wind flaps the flags around the sun and moon both there, me on the ground.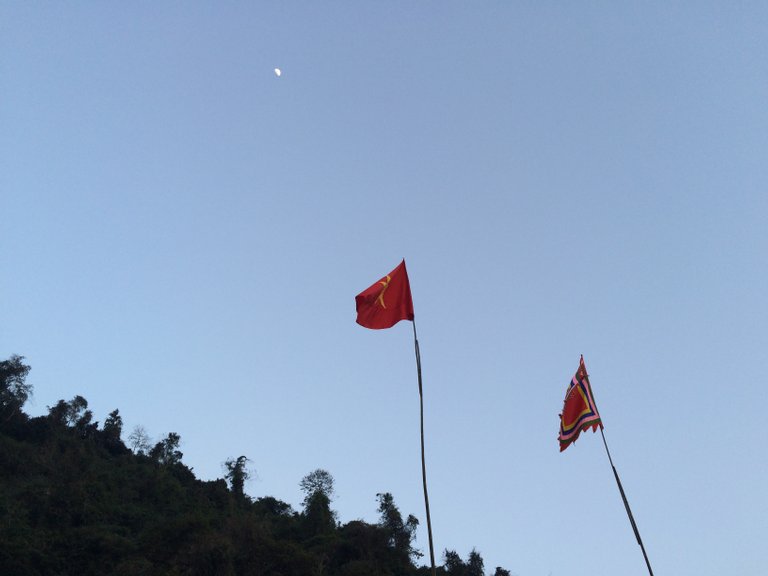 It extends it out and around as the town show their pride and town. The festivities below those flags were what everyone came to see. But I was just passing through.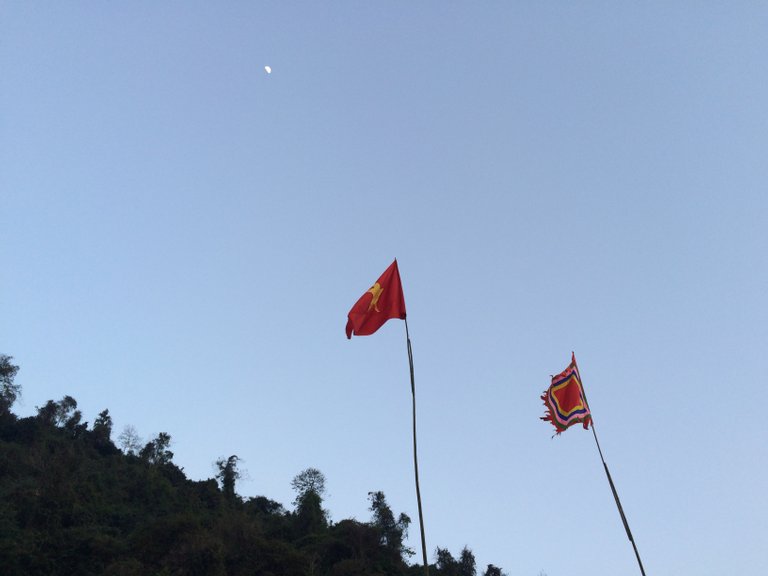 I like this photo as it has the clarity I need, the moon is not easy to capture but the flags can be. And sometimes that is all that ones need to see to have a moment around a town that shows it pride and bring a community to town.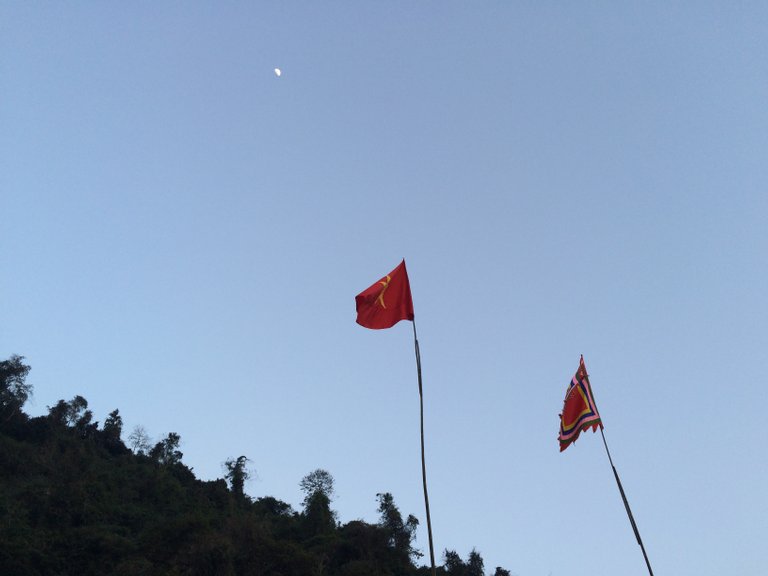 It keeps waving and ill change the direction now.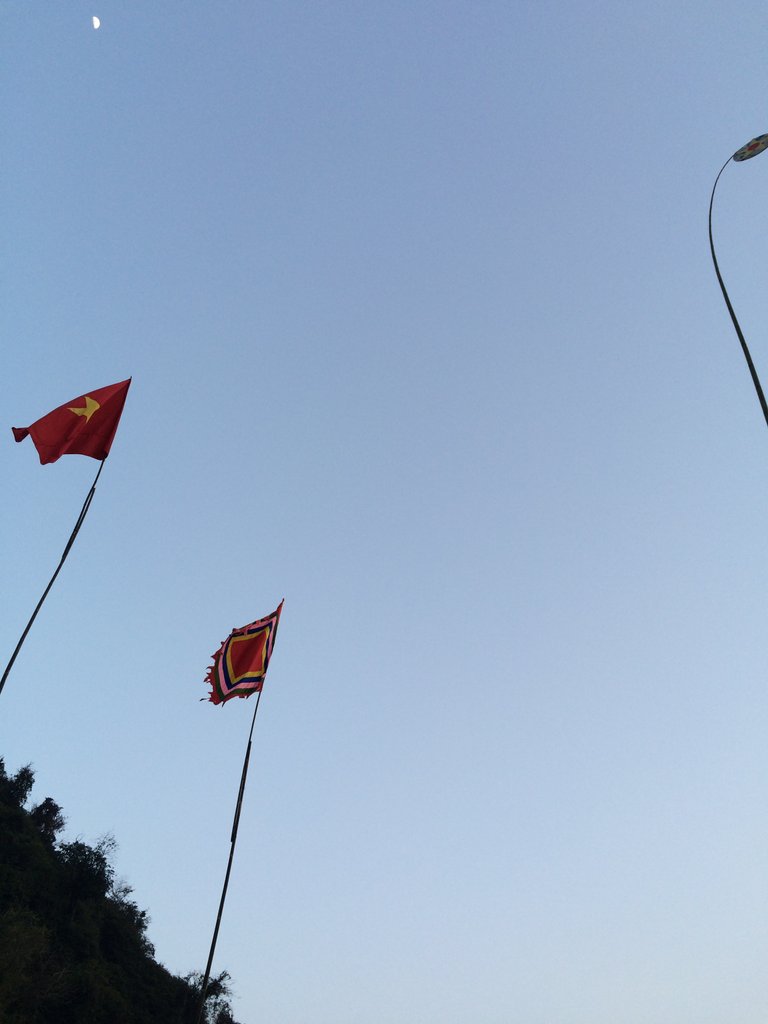 As another flag creep into the crowd, the one that signals the crowds.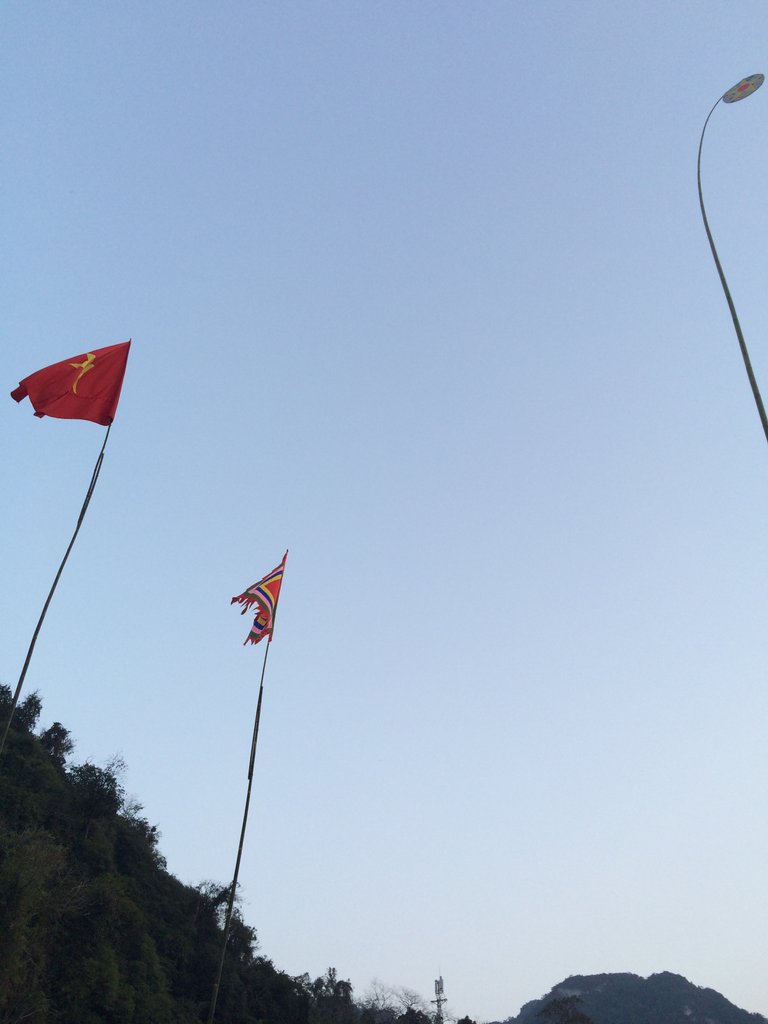 Now the moon you cannot see. so ill have to stop as this might just be the last photo for the day able to see. The sun went back behind the karsts, and the town settled down. The sun and moons cycle here. It is all for the betterment of the town.
Thanks for having a quick look at a moment of my day as I wander the paths to walk along taking pictures in the Chiều Cave, Vietnam.
Check out Pinmapplefor my map of places that I have been and will go back to in time.

Thanks for supporting Original content.
---
---