Inspired by the Wednesday Walk of @tatoodjay
Hello friends,
Today is Wednesday, it is the day to walk and take photos as planned to meet the challenge of @tattoodjay, of course, I am aware that the activity does not necessarily have to be done the same day, but in my case, it is a good excuse doing something different with some member of my family, this time the guest of honor is my sweet and beautiful wife.
The first stumbling block, wake up and get out of bed, it is a rather cold weather at this time of the year, we live in a tropical country and a temperature below 19 degrees Celsius, although it is nice, you notice the difference when you usually The average temperature is 27 degrees. Today is some cool and the sky is cloudy.
The selected place: the surroundings of the Campo Bello and Llano Alto urbanizations (residential complexes adjacent to ours) and to which we have access through a pedestrian walkway that is behind a Catholic church and maternal education school.
On the walk, another family member joined us, our little seven-year-old Yorkshire Terrier. This walk was going to be unforgettable in an unexpected way.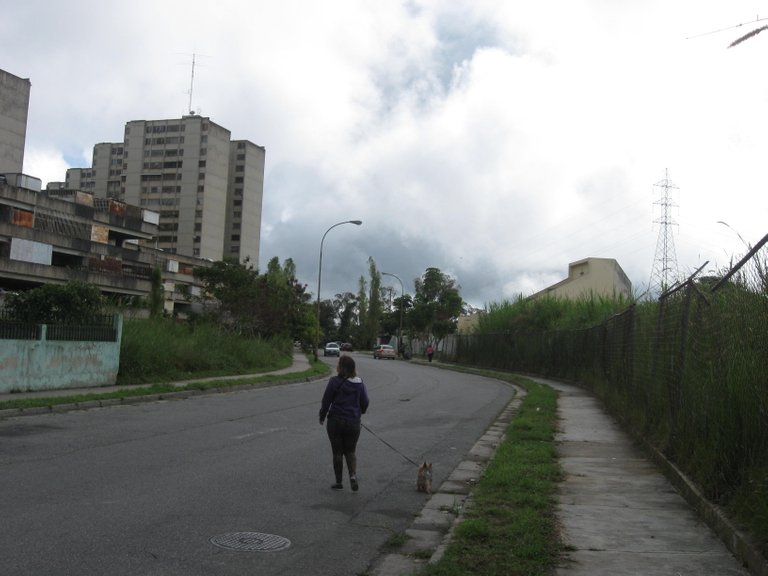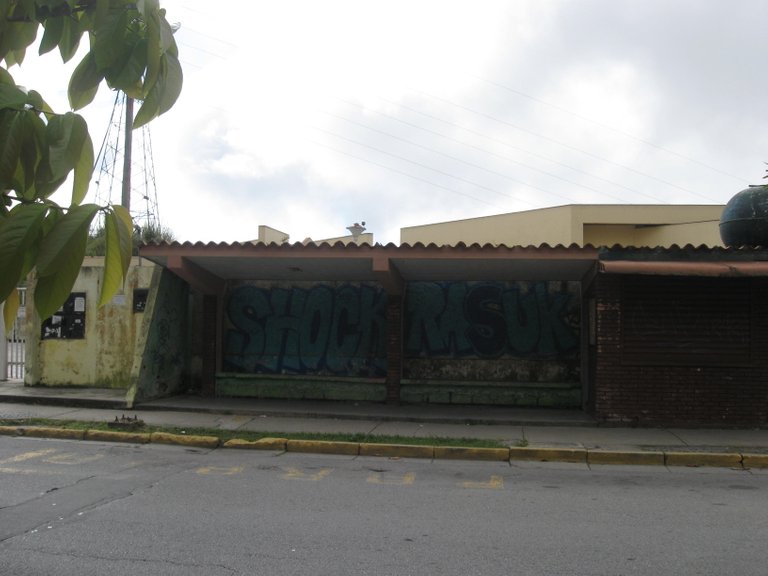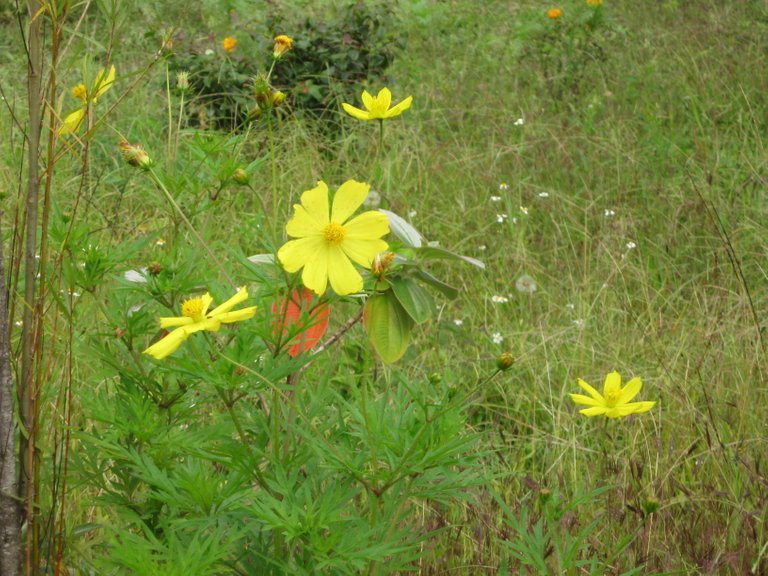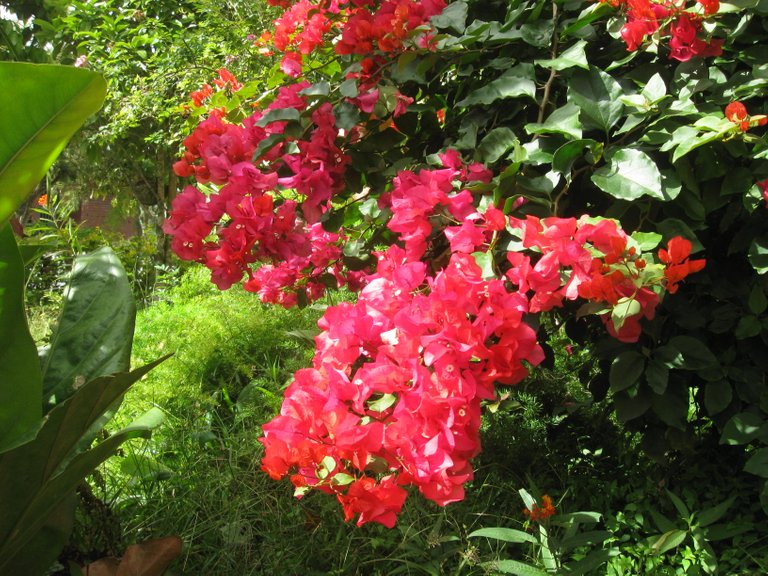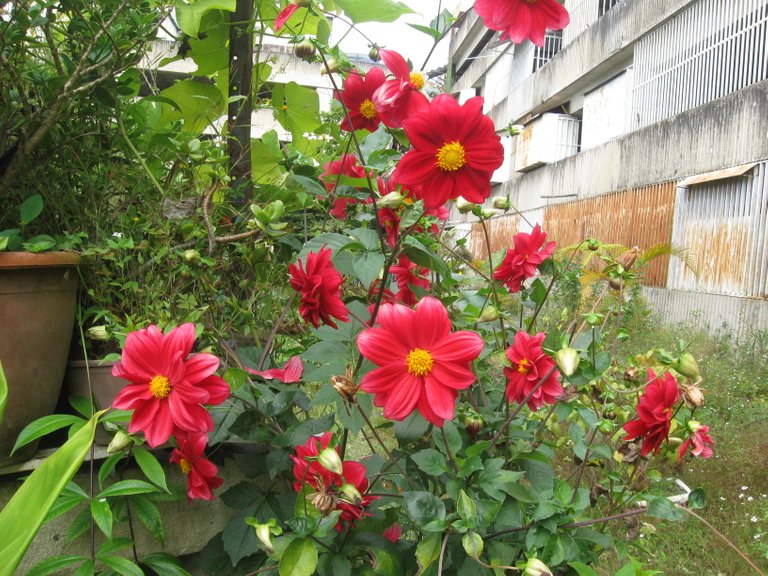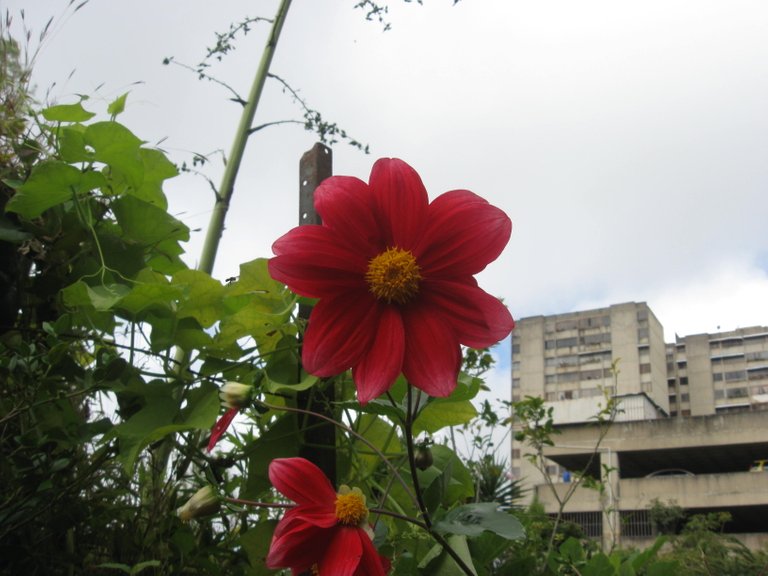 Ultimately, I am convinced that everything that have happened in your life has a reason for being, there is no chance, only that you do not have the immediate ability to understand what happens to you at that precise moment and you react, as you have been conditioned by your education.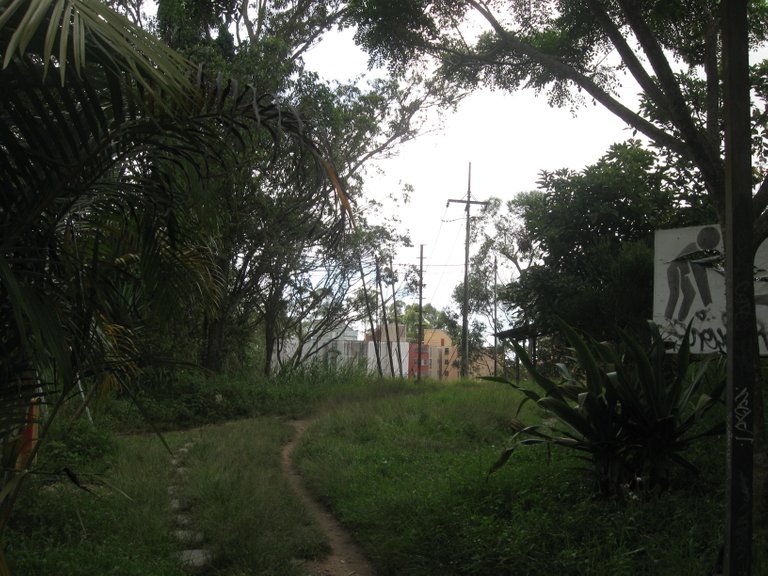 The walk was going as I had imagined, I was focusing on the details that normally would have gone unnoticed. Usually, I try to photograph places, flowers, birds and not people, to avoid any adverse or uncomfortable reactions. Today was no exception, however, being a weekday, we saw some young schoolboys who were not accustomed to photographers in the area, they thought that we were taking pictures of them, nothing more afar about the truth.
In my time as a schoolboy, in the intermediate hours without class, my generation remained within the educational centers. Today, it is different, those young people were on the streets, I know why, as a father with children at that age, I would expect my children to be in the classrooms, or at least, within their schools. Fortunately for me it is an overdue stage, all my children are of legal age, and I only have a granddaughter just two months old.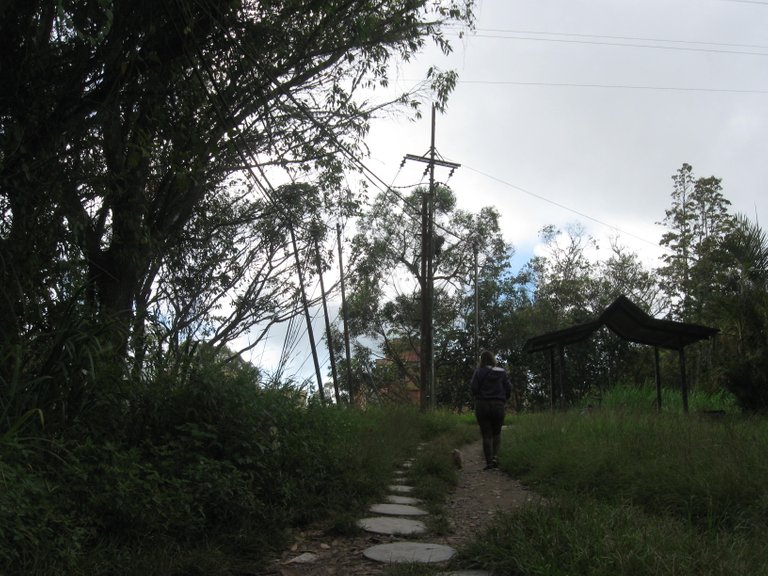 Returning to the topic, those teenagers changed my short agenda of my Wednesday walk. I saw them mutter among them and I paid no attention to them and continued on my way accompanied by my wife who was going ahead, dragged by our energetic pet.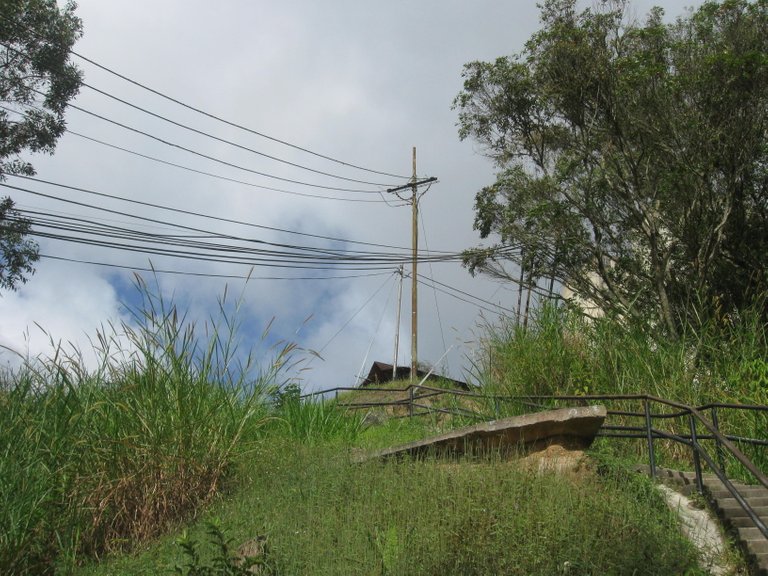 As I went down the stairs that led to the passage of the adjacent urban, I heard a shouting in the distance, turned around and a man pointed his smartphone at my face to take a picture, while asking me haughtily, why I had I took pictures of the school?, adding, they call me the cat and I am 37 years old living in the area, if something happens to my son, you will appear in the newspapers, but dead.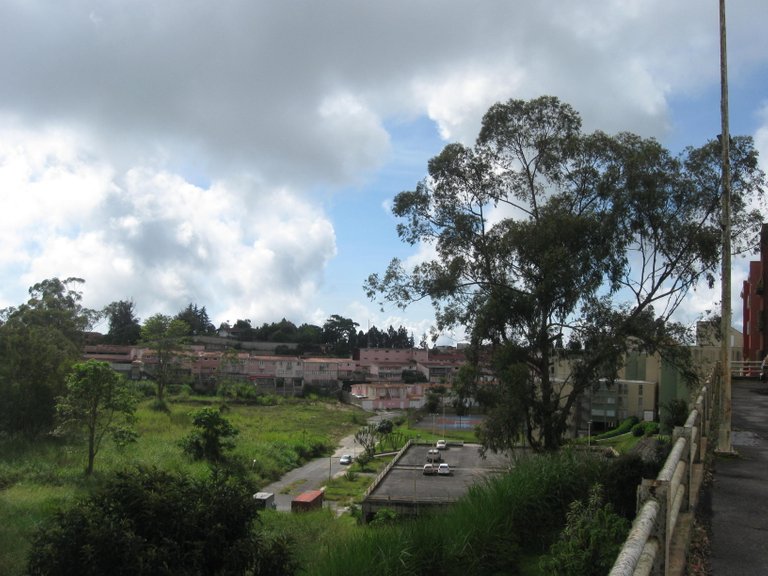 After a while, a mature couple approached us, in my perplexity I thought, how crazy, I explained to them the scene that minutes before had just happened, showing them the photographs I had taken so far. They told me that the maternal director was going to file a complaint against me for photographing teenagers. I spent the rest of the morning clarifying the situation.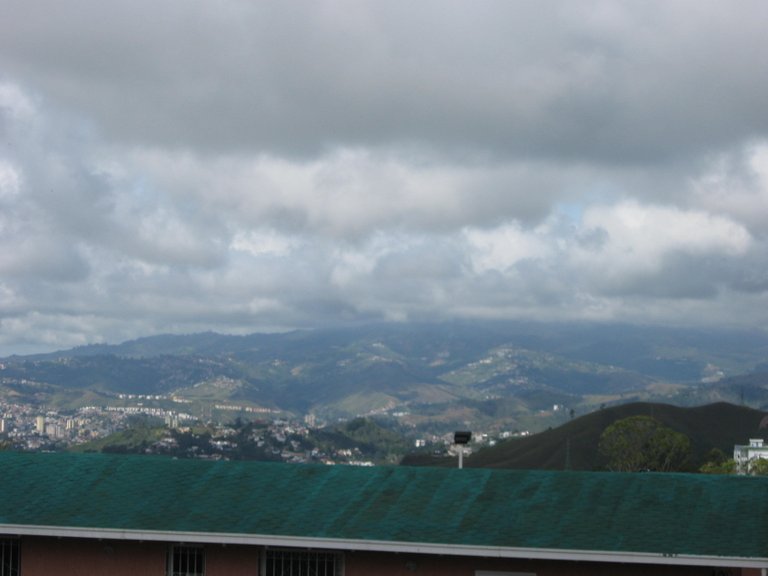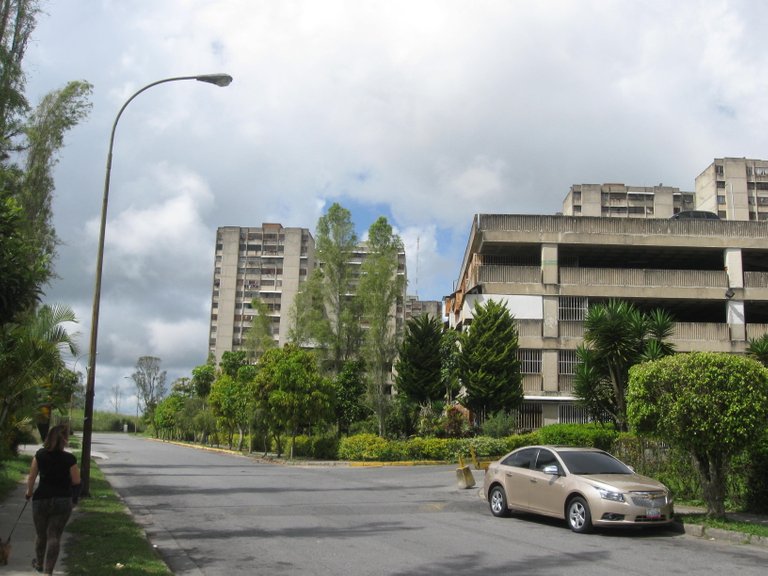 Here ended the pleasantness of the walk. I hope you forgive me the short story, but I think it is a good way to leave the bad moment behind.
Thanks for reading me and see you on the next Wednesday walk.

Photography:
| Camera | Canon PowerShot A590 IS |
| --- | --- |
| Location / Date | San Antonio de los Altos - Venezuela / Nov 14, 2019 |
| Settings | Automatic |
| Edition | No |
| Photographer | @janaveda |