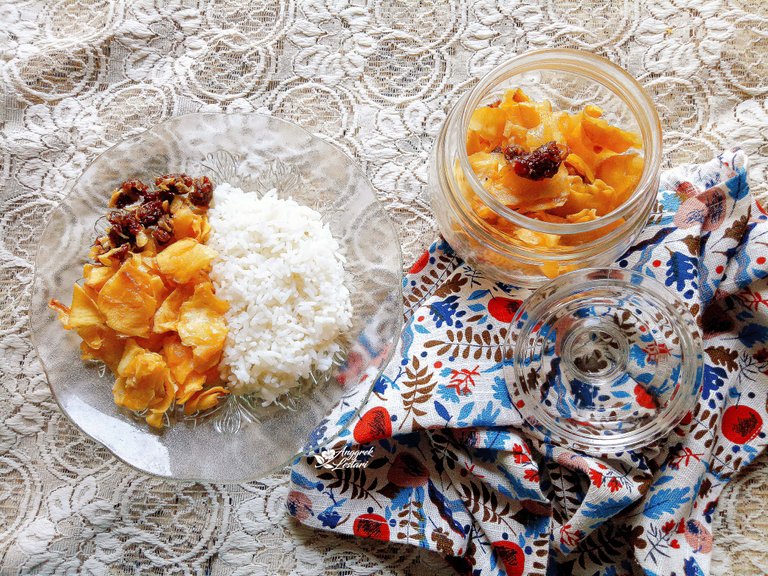 Cassava Chips are not only used as a snack but can also be used as a side dish to eat when facing difficult economic times of the family. Spicy cassava chips can last for days without needing to be reheated. This certainly can help people who often lack food.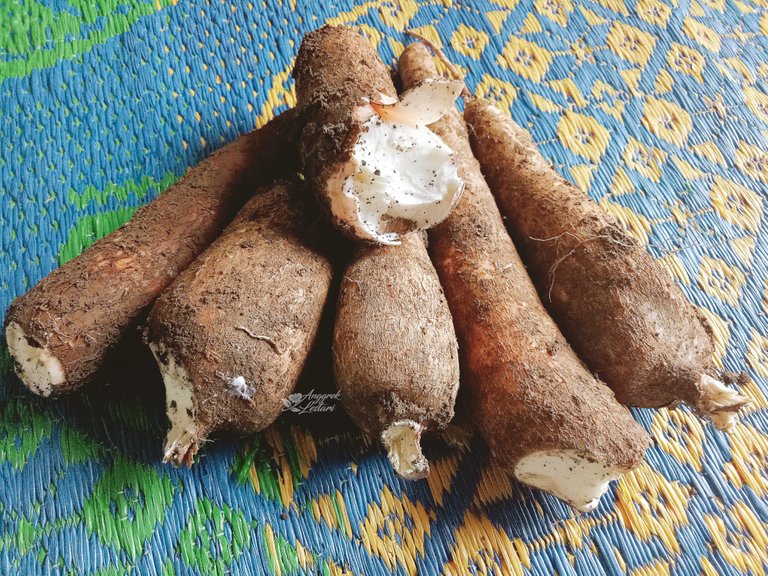 As a local food ingredient in Indonesia, cassava sales value is often considered low and inferior to food from outside the area. In fact, at an affordable price, cassava can be made into many dishes that taste delicious and the nutritional content makes us full longer.
So, this time I will share the recipe about Spicy Cassava Chips that my family often makes as a snack or served as a side dish to eat rice.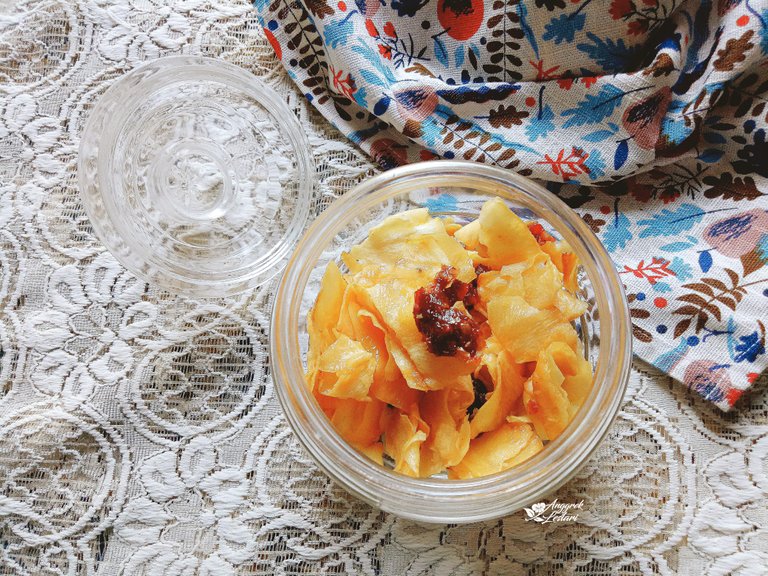 In my opinion, this recipe is not too complicated because the results can be stored for several days for side dishes.

Ingredients
1 kg of cassava

1/4 kg Brown Sugar

5 tablespoons of sugar

Salt to taste

150 ml of water

Oil for frying cassava

For finely ground spices: 5 cloves of garlic, 7 cloves of red onion, 15 red chilies, or you can be adjusted to taste.

Cooking Instructions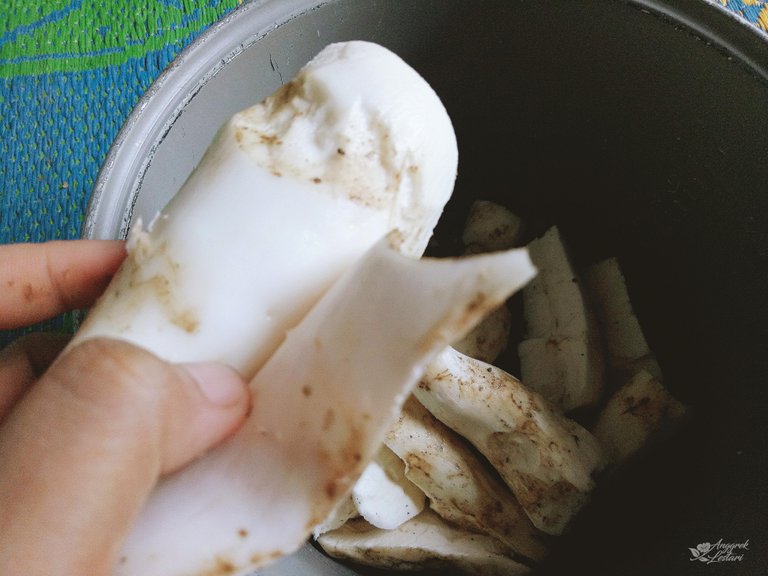 Peel cassava, and wash thoroughly.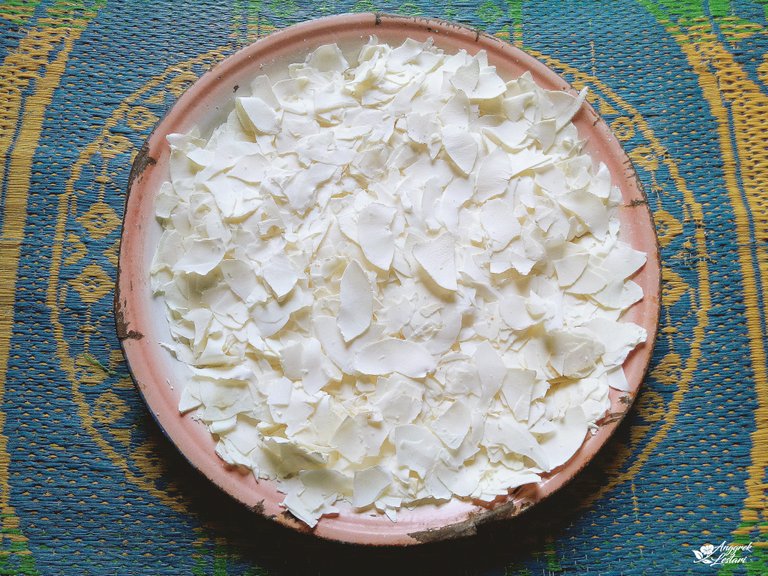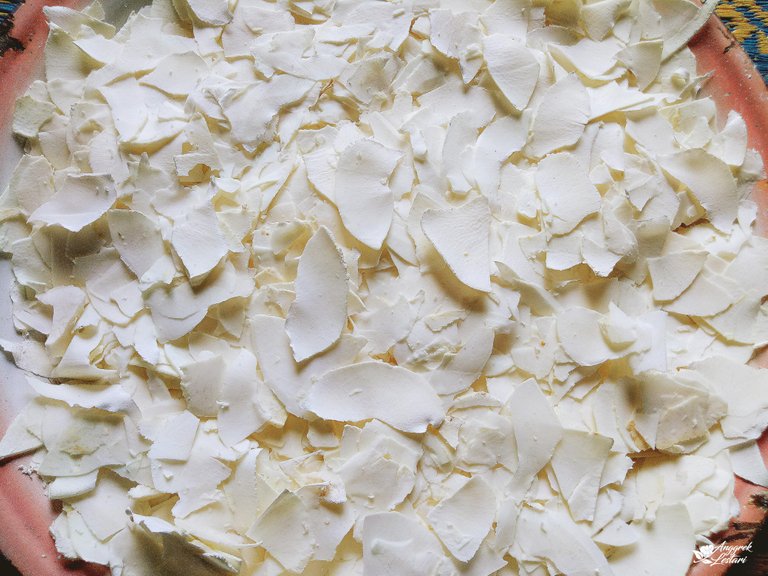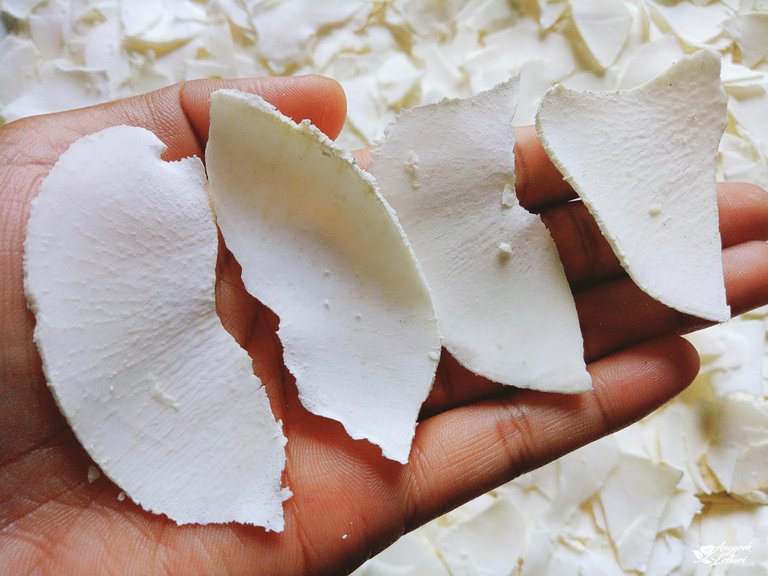 Slice the cassava thinly so that the texture becomes crispy fried cassava.

Fry the cassava slices first until they turn golden brown. Remove and drain.
Prepare fine spices. Blend all ingredients (5 cloves garlic, 7 cloves shallot, 15 red chilies)
Heat the oil. Saute the spices until fragrant, then add water, sugar, salt, and finely chopped brown sugar. Cook until thickened.
After the seasoning thickens, add the cassava chips.
Mix well until all seasoning is evenly distributed on cassava chips. Cook for a while, then remove from heat.
Cool before storing and put in a jar.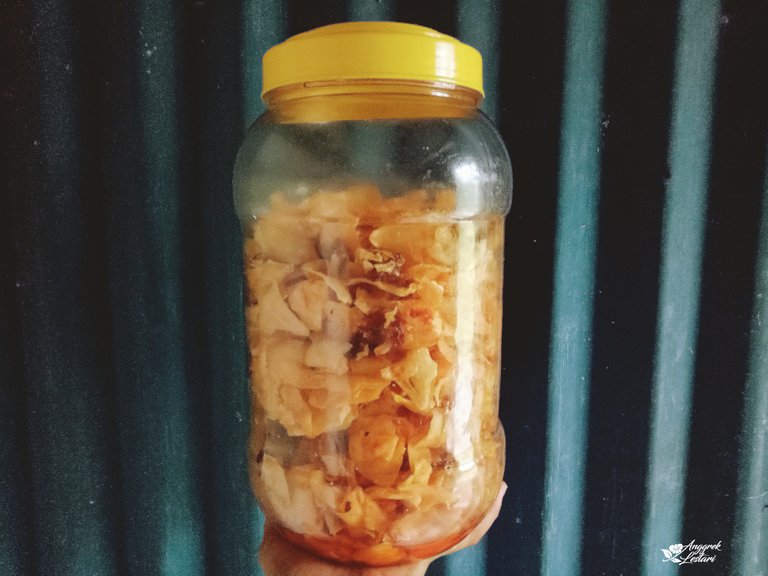 Spicy Cassava Chips are also usually popular as traditional snacks served on Muslim holidays, Idul Fitri.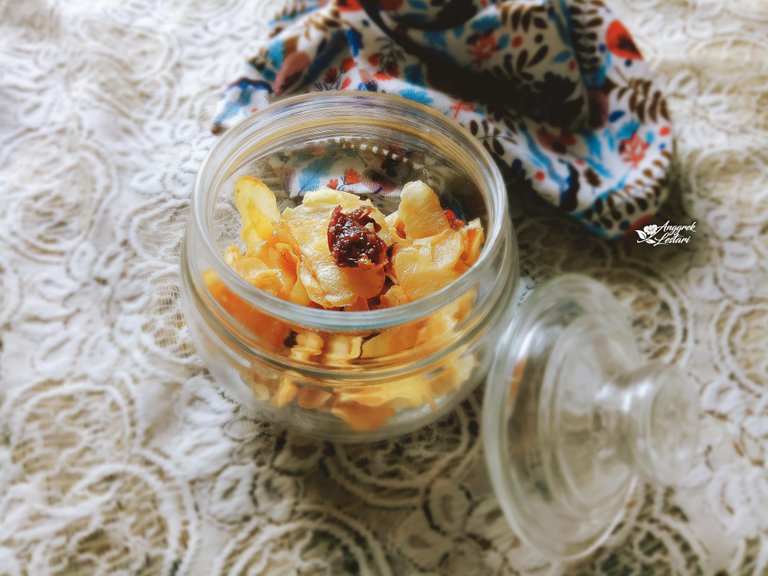 These cassava chips hold more than a week with normal temperatures. But that is depending on the level of seasoning humidity on cassava chips.

Final Thoughts
Spicy cassava chips are a favorite of me and my family. Usually, we enjoy it as a snack. But when we're having a time of economic hardship, we can count on this Spicy Cassava Chips as a side dish to eat rice.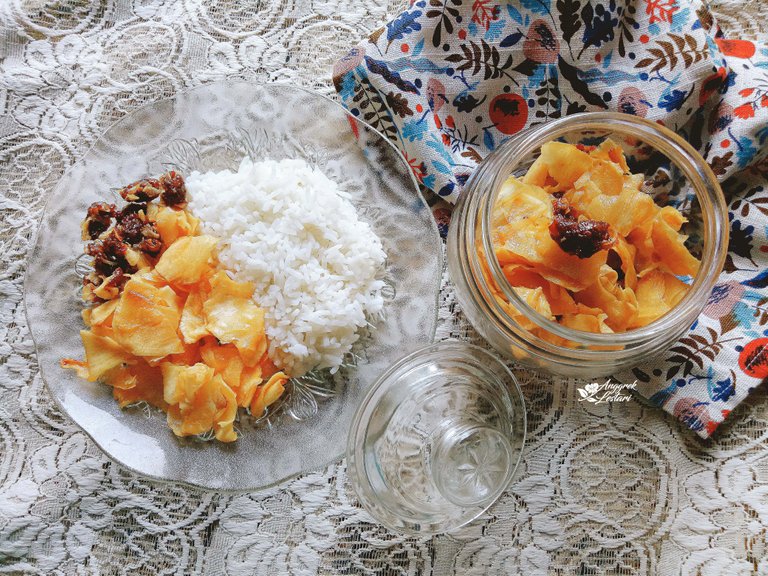 Making Spicy Cassava Chips is not complicated. And the durability is quite good for the side dishes category, this makes this dish suitable to be saved for side dishes that save expenses.
The spicy taste mixed with sweetness because it uses brown sugar, this can make the rice become more mouthwatering. So it can be a delicious and inexpensive side dish.
So, what do you think about this recipe? Please give me feedback and thanks for stopping by!



Thank you to creator @vegansofsteemit @lenasveganliving and host fruits and veggies Monday @plantstoplanks It's great that there is a vegan ecosystem in Steemit to further spread awareness of consumption of fruits and vegetables.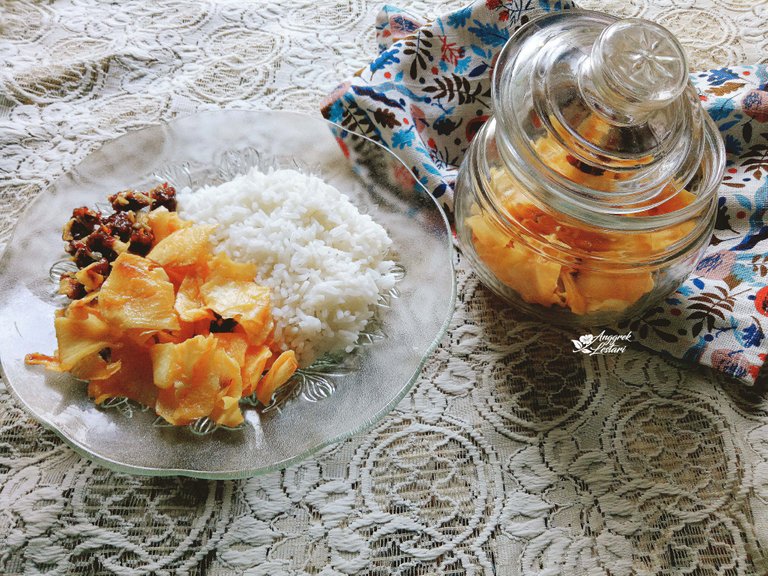 A Proud Member of @naturalmedicine Community