Top Three publications that are worth reading
"Happy" Mascot of our project hope
Multidisciplinary team
On this platform full of opportunities where all users have equal opportunities at the time of writing.
What you most want is to be seen and, if not, read and commented on. Nowadays, in the boom of communities, more and more people are working according to your interests, sharing quality content..
Our Community PROJECT.HOPE represents COMMUNITY of steem blockchain users, who share similar values, goals and mostly passion towards topics related to:
technology,
steem and steemit,
blockchain,
artificial intelligence,
machine learning,
cybersecurity,
gaming (on blockchain)
as well as:
economy,
business,
marketing,
Philosophy,
psychology, social media etc.
---
My contribution is that my followers can meet those writers who have excellent publications in our community, I have selected three publications that are worth reading.

@alokkumar121 gives us a wonderful publication.
I keep on reading various articles about technology and cryptocurrencies because learning is important and this is the only way that keeps us growing in terms of knowledge that help us grow in life.
These days when market prices are up and the almost free coin is moving upwards and turning from red to green is a good reason for traders to be happy.

---
I share with all of you this great post from my friend @trabajosdelsiglo
Greetings to the project hope community, I hope you are well, this time I want to share a tool that I really liked and that can help us remember forgotten passwords, I hope you like it and can leave a valuable comment
---

---
@lupafilotaxia gives us a wonderful publication.
Greetings dear friends of Projecto.HOPE, who hasn't experienced that day after day when checking news portals we find hundreds of critical warnings about the inevitable environmental crisis caused by the means of production established in the current context of modernity, whose processes of production and transformation of products is generated through the use of highly polluting synthetic substances.
---
One of the things that motivates us the most as a team is supporting everyone we can within the community. I hope you visit the blog of these writers.
---

---
---

---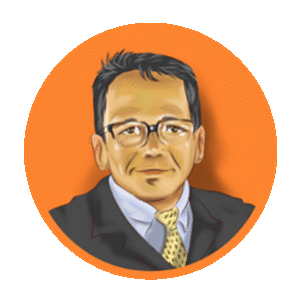 ---

---
Thanks for visiting, I appreciate your opinion.

"In constant evolution".