Welcome to today's weekly Travelfeed Travel Advice roundup!
Sometimes the right preparation before a trip determines if you're going to have a good or bad time when you're on the road. To learn from the experience of others is worth so much! So we hope the following articles shared on TravelFeed.io can help you to make the right decisions before and during a trip. And please use #traveladvice if you have some tips and tricks for other travelers.
The BEST posts for Travel Advice
A quick recap - the post rewards of this curation post will be distributed as follows:
Each featured author is set as a 13% beneficiary of this post;
The rest of the earnings will be used to power up the @travelfeed account.
🔗The thumbnails are directly linked to the original posts. Please, click on the image and enjoy the read!
---
Plastic casing service for amulets in Bangkok by @rayshiuimages
Hey y'all ! I know most won't be interested in this post since it's about repairing amulets of the Thai / Buddhist variety but I think it would be useful to share some info that I've come across in my endeavor to have the casing repaired / replaced on one of my amulets. So after almost giving up and resolving to have the plastic amulet casing rep[...]
---
5 must-visit fortified churches in Transylvania by @haydae
The region of Transylvania in Romania is famous the world over for its fairy-tale like fortresses, its unspoiled countryside and its quaint, colorful towns. It is lesser known however for its fortified churches. A shame as they combine all the above. Stunning in their architecture, most of them are located in small, picturesque villages that allo[...]
---
A street art tour of Europe by @conradt
One of my favorite things of travelling is hunting down and exploring interesting and unique street art. Some pieces of street art have gained alot of interest, while others remain off the beaten track. What I love is that street art often tells a story, and also adds to the feel of a city making it more vibrant and alive. I will start by sharing [...]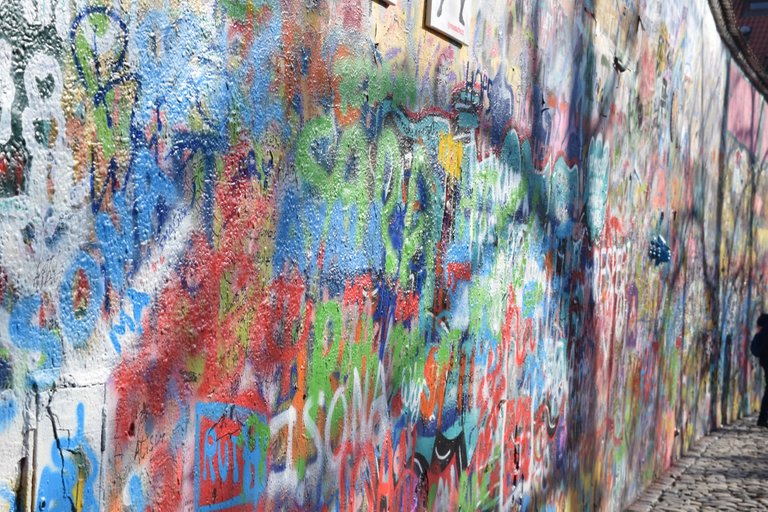 ---
We hope you have enjoyed these posts. Please visit the featured author's accounts to learn more about their travels!
If you don't want to miss the daily top picks by our curation team, please look out for the featured posts on TravelFeed.io or our resteems on other frontends.
---
Want to be featured in our daily round-ups?
It's simple! If you are posting through TravelFeed.io, you are already eligible, just don't forget to add a location. If your post is about #foodoftheworld or #traveladvice, don't forget to add the appropriate tags (within the first 5 tags!) for a chance to be featured in these round-ups!
Posts posted from or edited with other Steem dApps using the tag #travelfeed are no longer eligible to be featured in our round-ups, please post through TravelFeed.io instead.
---
Don't miss our promos!
Part of our job is to partner with awesome Steemians and projects to offer even more rewards on top of the usual curation, this way we can ensure that active and new users get the best of the best for their efforts. If you don't want to miss out on the opportunities make sure to stay tuned to our posts and announcements on TravelFeed.io. Check the latest ones below!
---

Are you a travel blogger? Thanks to the travel writing contest by @invisusmundi you can now earn up to 100 STEEM on top of the post rewards when posting through TravelFeed.io!
Read the contest announcement for more information.
---

TravelFeed was created by travelers for travelers and all costs have been paid out of our own pockets so far. Now, we want to take TravelFeed to the next level, which requires some funding that we hope to partially cover by selling advertising space on TravelFeed through our crowdfunding campaign on Fundition. Kindly consider a contribution! Learn more
---
Be Part of TravelFeed!
These links will help you to delegate in a simple and quick way, or head to our Support Us page to delegate with the click of a button

100 SP | 250 SP | 500 SP | 1000 SP
2500 SP | 5000 SP | 10000 SP
15000 SP | 25000 SP
50000 SP
---
Join the vibrant community of travelers on our Discord server! Any questions? Don't hesitate to ask for help — we are here to help!