If I was to give you some great travel advice about tourism in this rain sodden country it would be...
First check the month.., if it says January then cancel your plans.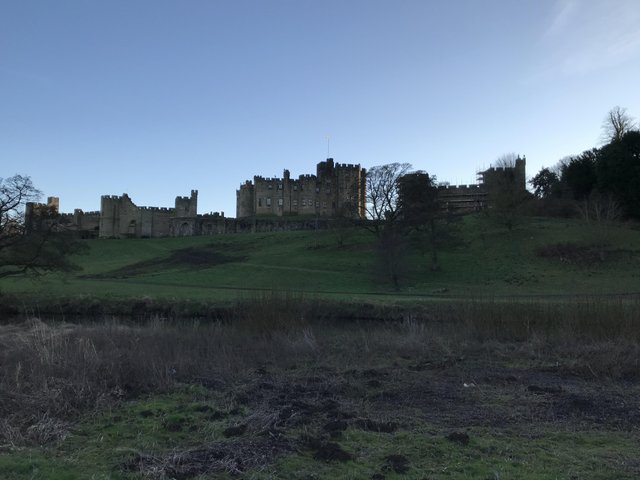 ...'Alnwick Castle.. as close as we got'...
You see January is a great month to travel if you are the miserly type. The reason for this is everywhere you go the same words are repeated.
CLOSED
I wouldn't say the stopovers are any cheaper or even less busy but as everything is most definitely shut then that money can remain firmly in your pocket.
We encountered many such closures, and initially thought we were just being unlucky.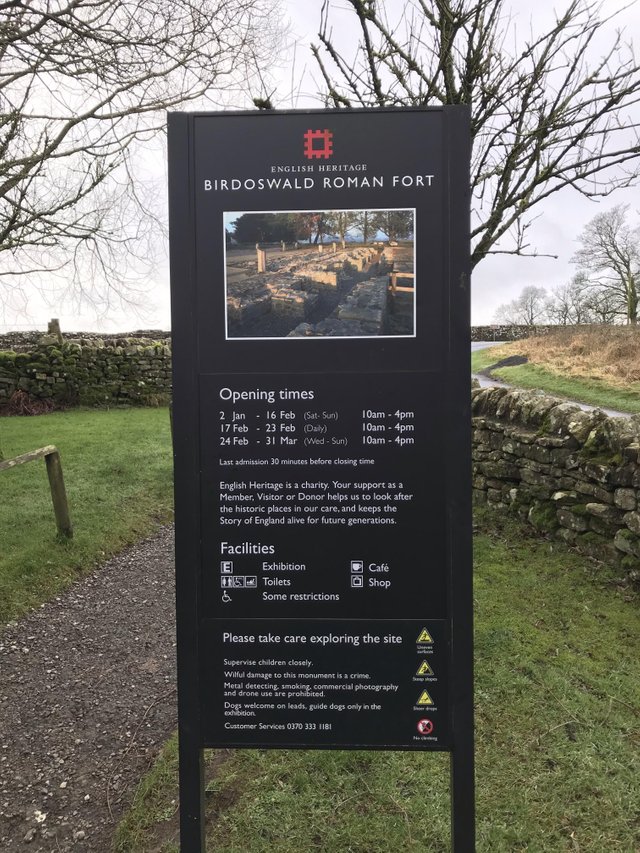 While we didn't need to pay £4 for the privilege of walking to the fort that is open every month except January, some other unfortunate tourists did pay and warned us.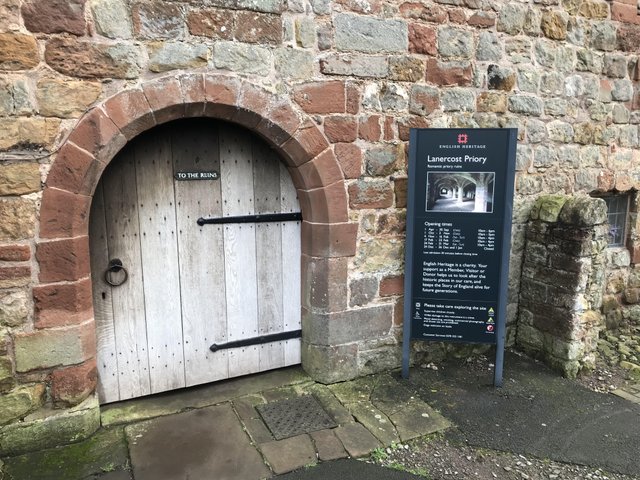 Lanercost Priory ruins are open all year around, that is except January.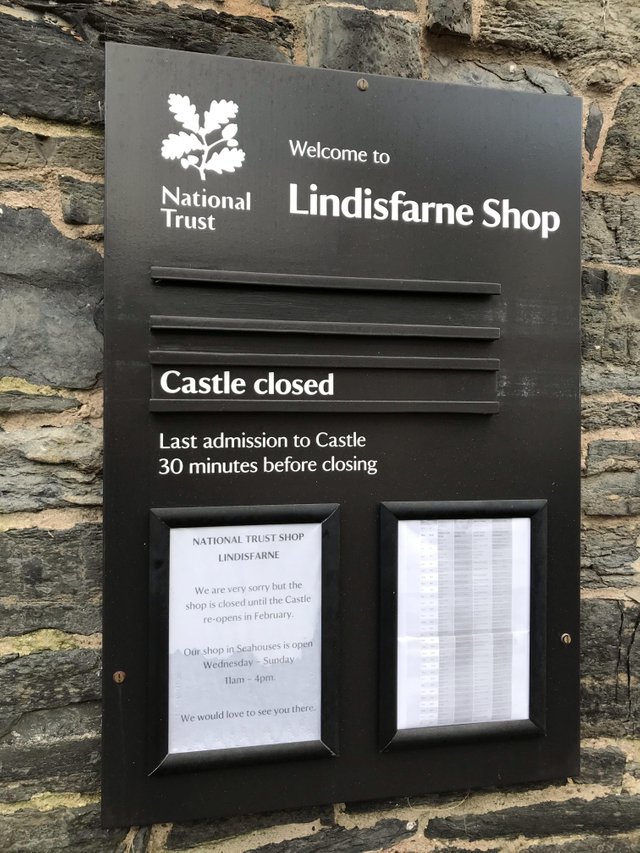 Lindisfarne Castle would have been great, but it was er.. CLOSED.
We almost got busted for not paying on the pay car park, but managed to drive away foiling the car park dude who drove up to us shaking his fist.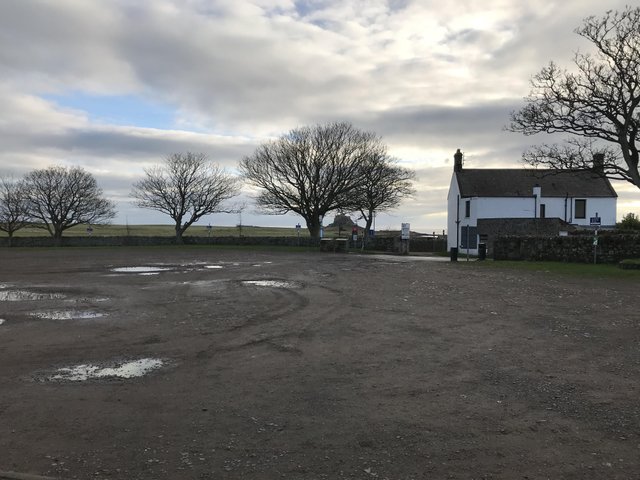 Yes the twat wanted to charge us for parking here for around an hour.
Finally we drove back to Alnwick hoping to see the Harry Potter castle, however....
Yes it was closed but opens next week. Thats February, not January as January is the month when everything is most definitely CLOSED.
A stroll around the town didn't go to plan with coffee shops actually CLOSING in front of our eyes when approached.
Do we stink so badly?
At least 2 coffee shops closed at 3.40pm, that when the sun goes down. They have some strange customs up here.
Another Steemian recommended the Poison Garden.. but of course it was CLOSED.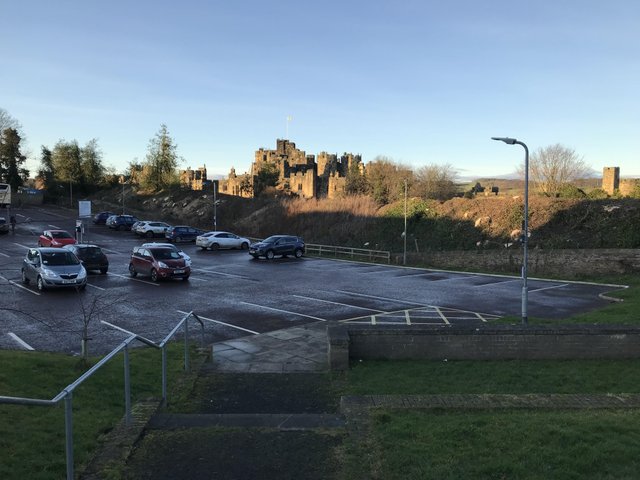 Tomorrow we go home and hopefully to the county of open venues.
So just don't travel in January OK, you have been warned unless your partial to seeing the word CLOSED.