After posting my #wednesdaywalk around our Air BnB in Aruba I did take an actual walk. After which, my wife and two of our best friends ventured out to dinner.
There are abundant activities for you in Aruba. From the Ritz Carlton on down to the airport, there are myriad restaurants, gifts shops, beaches, casinos, and more. getting around is pretty easy since you can pretty much walk to most of what you may want to see. That said, it is pretty hot so you may not want to walk!
These pictures of windsurfers were taken at the beach just north of the Ritz. The sand is super soft and surprisingly not terribly hot to walk on. The water can get crowded with various water sports enthusiasts so if you are swimming, stay alert. this is a great place to practice your sports photography.
This guy was zooming all over the place. Definitely not a novice!
I really enjoyed the backlighting on these shots. I think they make compelling silhouettes.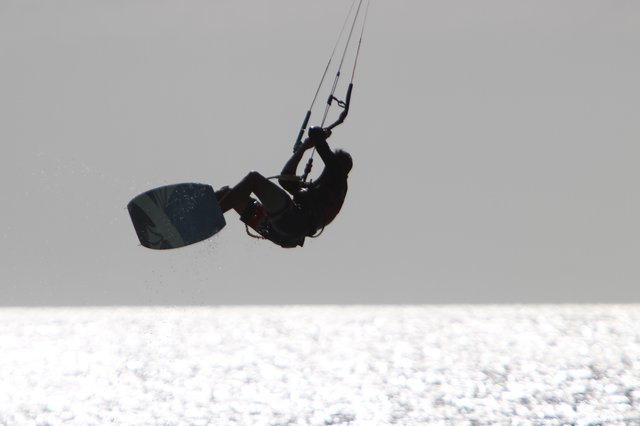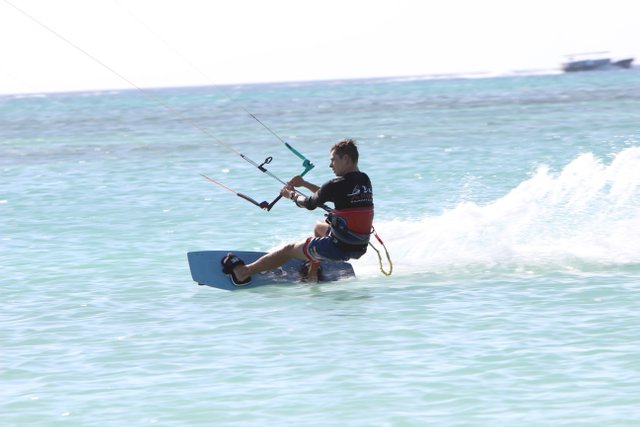 Then this guy showed up on some funky board with a long rudder...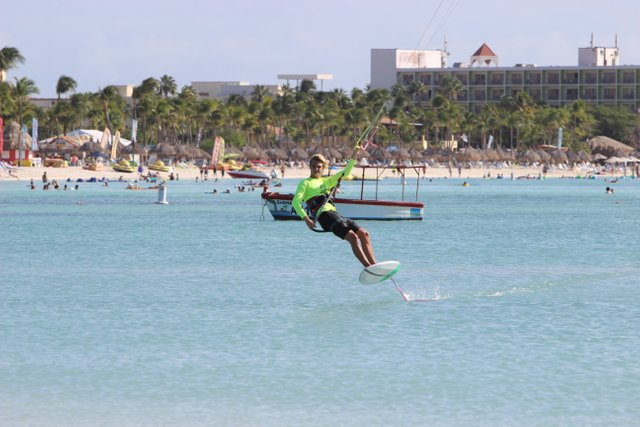 and then it was quite a show!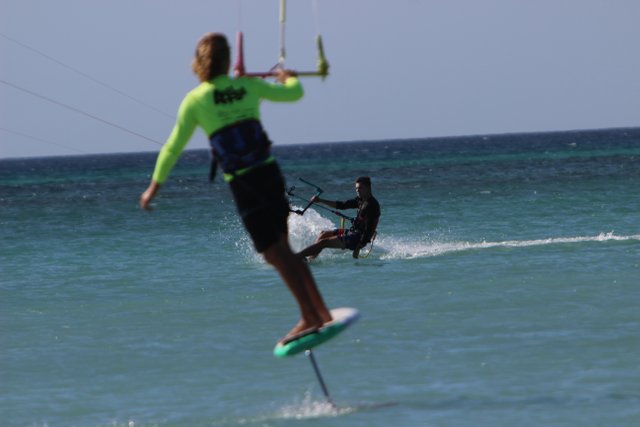 The beaches where we are are also tittered with shells and corals. You can easily find conch shells, though most are pretty damaged and worn.
Here are some pictures of Aruba House Air BnB. As you can see, it is impossible to miss the ocean. There is a pool in back of the house as well. This beach is a bit rocky and getting into the water is precarious. Especially, because amongst the rocks one may encounter as sea urchin so wear water shoes.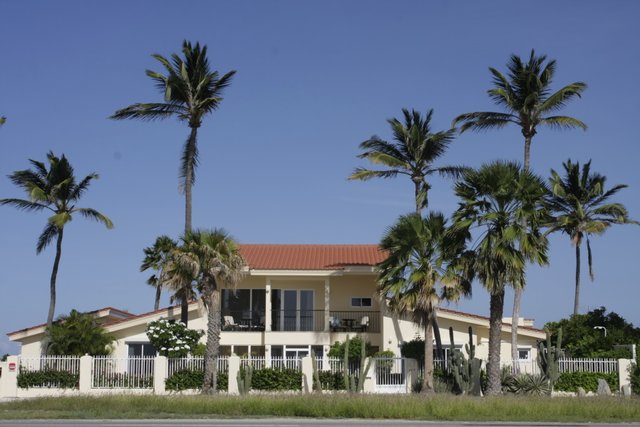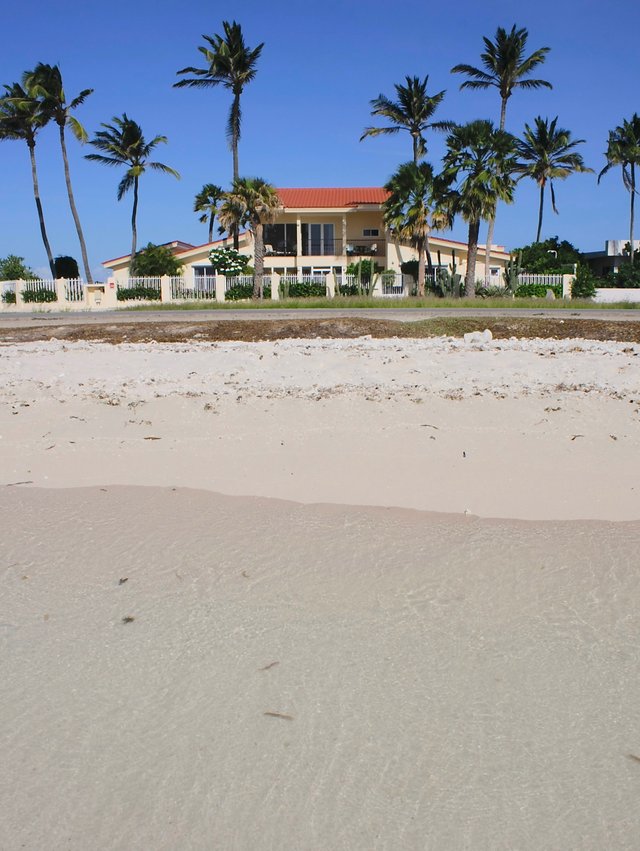 For dinner we had reservations at Pincho's. Pincho's is right on the water. I am not sure if we got pier seating because we made reservations or because we arrived at about 530pm before most of the other guests. That said, make reservations at this popular restaurant and if you get the peer you get an unobstructed view of the sun set, boats sailing by, and planes arriving at the nearby airport. The sound of the jets was not annoying as only about 6 took off, and really it's kind of cool.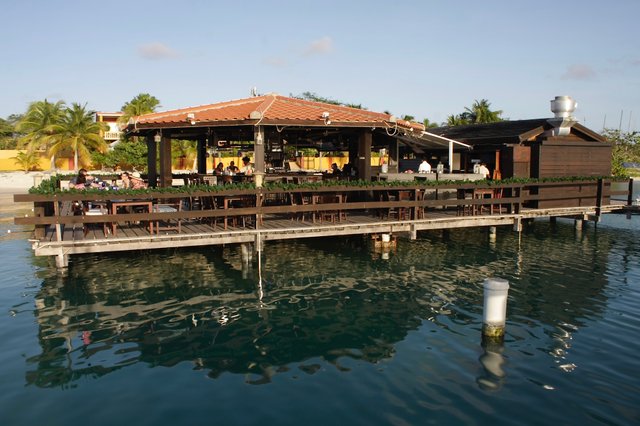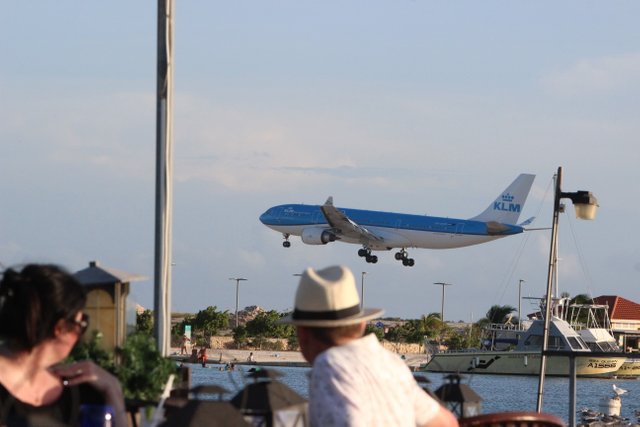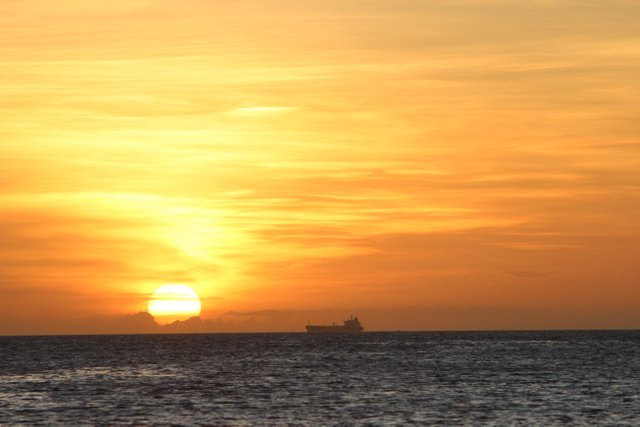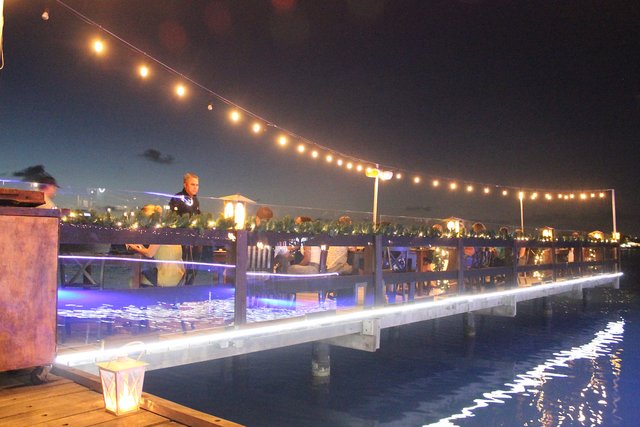 Do try the Aruba Ariba miseducating drink. It is quite refreshing. Honestly, the views were better than food. While I enjoyed my Mahi Mahi two of the others in our party found theirs underwhelming.
So, there you have a full day's itinerary for day 1 in Aruba. Buy your booze at the duty free when you land, if you are at an Air BnB make a grocery run, and then get a good night's rest. Keep resting on the next day, check out a beach in the afternoon, enjoy a sunset meal at Pincho's and if you are lucky, Victor will be your server. He is a great guy!