Just continuing the highlights of the recent trip I took to the South of Taiwan.
Kenting Day 2
Taipower Visitor Center
On the second day, we went to the Taipower Visitor Center. Turns out we were very close to a nuclear reactor, and this place is an educational place to inform the public about the benefits and reassure them about safety, especially given the Fukushima disaster. There are also lots of little interactive booths where the niece could run around and be amused at flashy displays without knowing what exactly she was looking at. And they sell popsicles that are made from desalinated sea water. A little bit random, but I guess in the theme of energy and resources...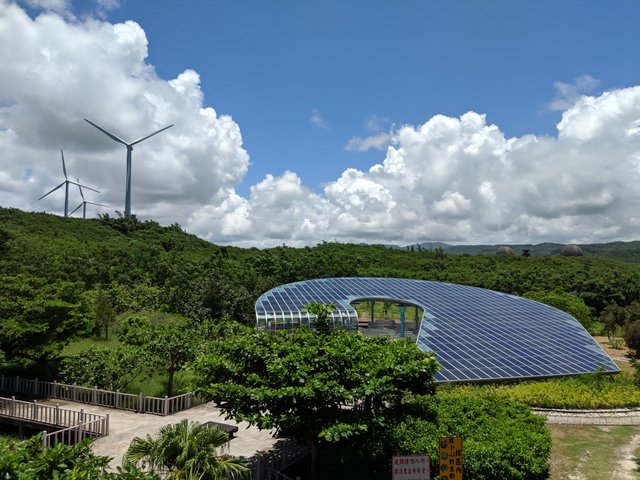 Look they got solar and wind represented. Nuclear not visible from here.
All in all, this was a great place to escape from the crazy summer heat. The interactive displays were a little on the lame side though. At some point there was a display labeled "Albert Einstein" and in the display case was an Albert Einstein bobblehead. Very informative.
Night Market
Later that day we went to the Kenting Night market. Night markets are one of the joys of Taiwan, with lots of food stands selling cheap eats, mostly what I could describe as bar food. Speaking of which, compared to the last time I visited there's now a whole bunch of mobile truck bars selling alcohol. So you can drink up and eat all sorts of cheap fried stuff.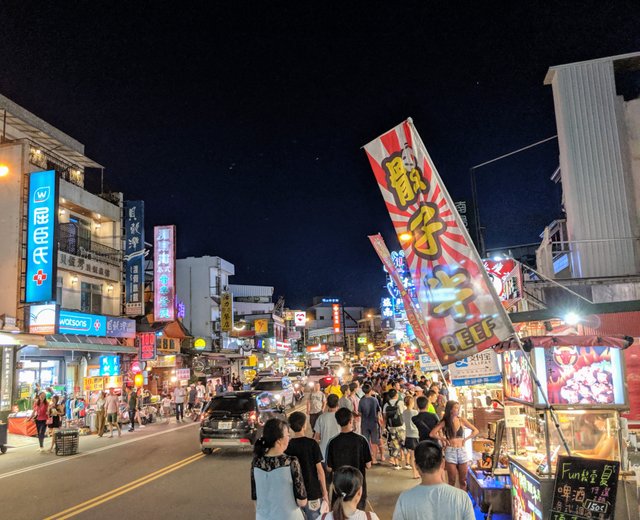 Busy busy. This goes on for a while. Can see a few food stalls on the right.
And the cool thing is towards the end of the night market there's stairs that go down to a public beach. So we also went there to space out for a bit before heading back.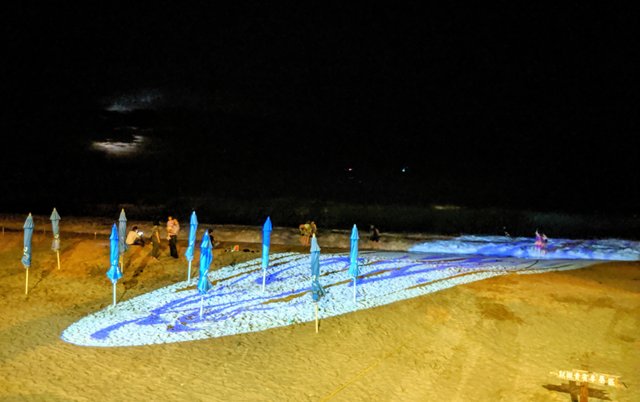 Beach lit up via spotlight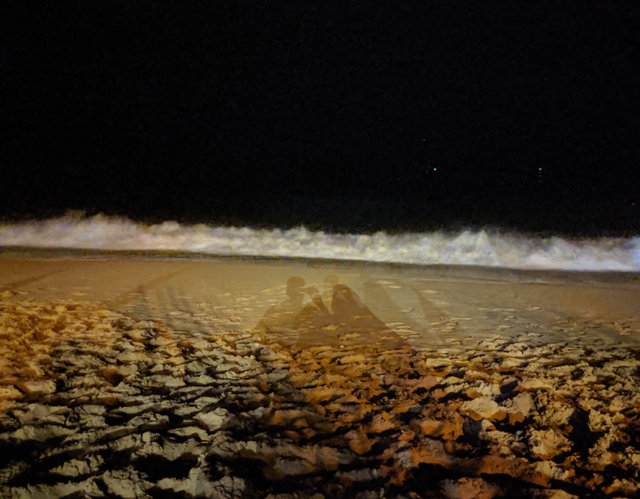 Shadows on the beach
That night we could see flashes of lightning in the horizon. It would later come to our B&B where the thunder would boom extremely loudly. Very glad we were inside by then... If Opal were here she'd probably lose her mind.
Kenting Day 3
After packing up everything, we headed to a different beach.
This one was a rocky one with tide pools. A very suitable place for kids because the water is calm. It was a perfect day too, not too hot and no rain. I enjoyed wading around in the water and looking at a few small fish. Tried to take some pictures of those but they didn't turn out well.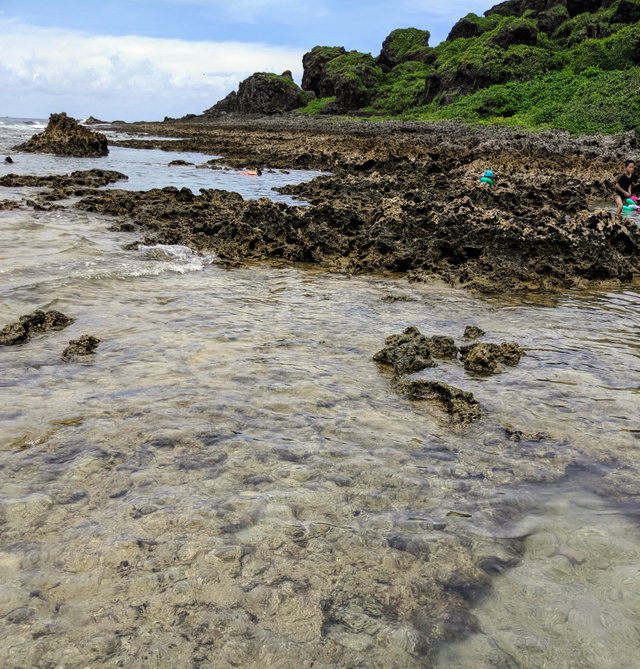 Rocky. Shallow wading water fun
Would have been a nice day to swim too since the water was also warm but I didn't prepare for swimming.
Wading around... Not sure what I'm stepping in, don't remember all that texture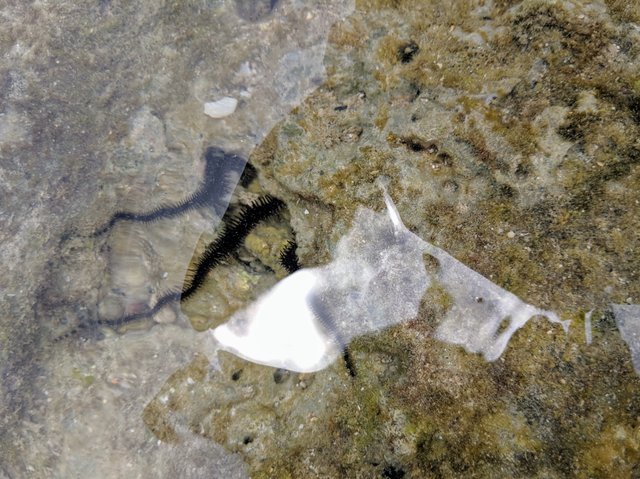 Fuzzy. What is that?
And after that we drove a long way to get back home. Let's just say it was a lot of baby shark do do do.