TAKE A PIC ROUND 11- THE PEOPLE
It's time to look at the people around you. Give a little memorable story to tell this week about those people. I don't need a long story but if you want to be more visible to a big fish in the ocean, try it! I know you will be curated much more than my upvote.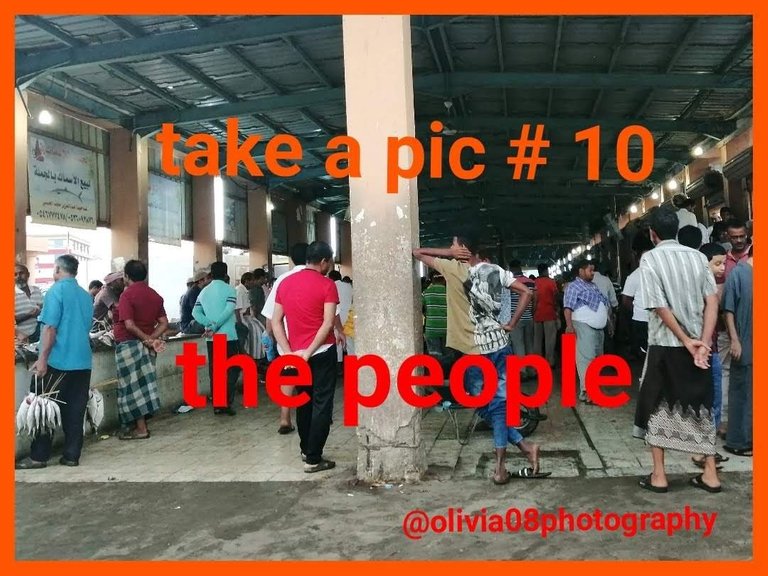 This contest is called " Take a Pic, Comment Contest". This is going to be a weekly contest that will be posted every Sunday. This is as simple as taking a picture of something, in which I will give a weekly theme as to what photo you have to comment.
I'm officially collaborating with @team-ccc by the invitation of @wakeupkitty. There will be a new rule to add on.
Rules
° Make a post with three pictures with less than 200 words.
° Post must have 200 words if you have 1 picture.
° Picture must be yours.
° Comment your photo in this post.
° An esteem is not required but will be highly appreciated to inform other steemians.
Rewards
Each valid entries will receive (.200 steem) plus surprise upvote from sponsors am working on with @zephalexia.
First place 10 neozag
Second place 7 neozag
Third place 5 neozag
There will be a 10 neozag to all participants.
Thank you @zephalexia for giving an upvote to the first five early participants.
@team-ccc thank you too.
° Contest is open to all steemians, but this contest is with the time limit.
Thank you and drop your comment below if you like the story.
Note: This is an Invitation to join #ccc for Guaranteed 👍= 👍 Daily Income 💵 = 💵 and Payout 💸 = 💸 for Newbies (2.0) 🐟 🐟 🐜 = 🐜 🐛 = 🐛 in #ccc 👣 = 👣 and Follow 👣 = 👣 the Honor Code 🏅= 🏅 - the Creed (Conditions and Limits Inside) AND the latest update <<< please click to read.`
I would like to invite everyone to join the @team-ccc contest by the following authors:
Monday to Monday @team-ccc "What does #ccc 2.26mean to me?"
Wednesday to Wednesday @freedomshift "What does today(date) #ccc mean to me?"
Thursday to Thursday @marblely "My Favorite Thursday #ccc 2.26"
Saturday to Saturday by @wakeupkitty "Looking back/look forward #ccc 2.26
Sunday to Sunday by @olivia08 " Take a Pic Contest"
@felixgarciap his Lyric and Poetry contest. Every two weeks.
Another contest by the following good authors;
@atongis unscramble letters
@melinda010100 shadow photo
@olivia08 trivia
@travelcontest photo comments
@ecotrain
@naturalmedicine
@qurator
@worldcapture
@phortun giveaway and prediction
** You will earn cc tokens if you comment this post. If you have 40cc tokens you use cc tag in your post**
#STEEM ON NEWSTEEM!
It's me @olivia08
---
---