Santa needs to travel at over 99% the speed of light in order for him to visit everyone's home on Christmas Eve (when they're not looking of course). Time dilation according to Einstein's theory of relativity helps to explain why Santa does not appear to age like us stationary observers in our inertia reference frames. Santa also has a wormhole in his sack of toys so the elves can throw more presents through when his supply is low.
He also must have developed some antigravity propulsion technology for his sleigh, as there does not appear to be any rocket boosters attached. According to quantum mechanics, Santa goes to every house at the same time u til he is observed, where his wavefunction collapses as he drinks milk and eats cookies.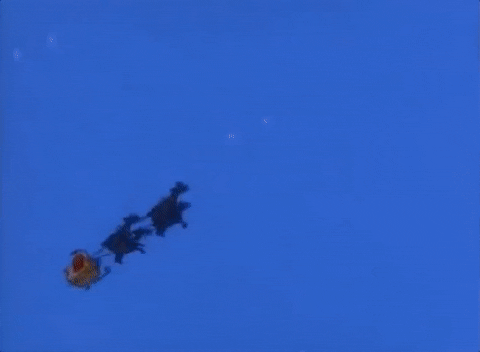 Gif from giphy
The peculiar thing about Santa, is with his advanced engineering, why he needs Rudolph? Yes, he has a nose so bright that it can help cut through the clouds but wouldn't a laser night vision be more effective?
/s