Hello, friends!
Today i would like to share what i made last weekend, the cute rudolph multi function organizer. Some parts that used in this craft were reused things, like tissue roll or paper. All of the things used were easy to find and affordable. So you could make proper decoration using only a small amount of money.
The material and things needed:
Felt fabrics (brown, cream, red, white, black, yellow, red)
A medium size of toilet tissue roll
Some unused papers (i used the brown thicker brochure and natural paper envelope)
Multi purpose adhesive glue
Sewing needle
Sewing thread (red)
Embroidery needle
Embroidery thread (black)
A blue ballpoint
Dacron/cotton ball
The steps:
First, prepare for the bottom part. Draw with a pen, the circle, copy from the tissue roll. For the thicker brown, cut it off a bit bigger than the circle and also made the shape like below.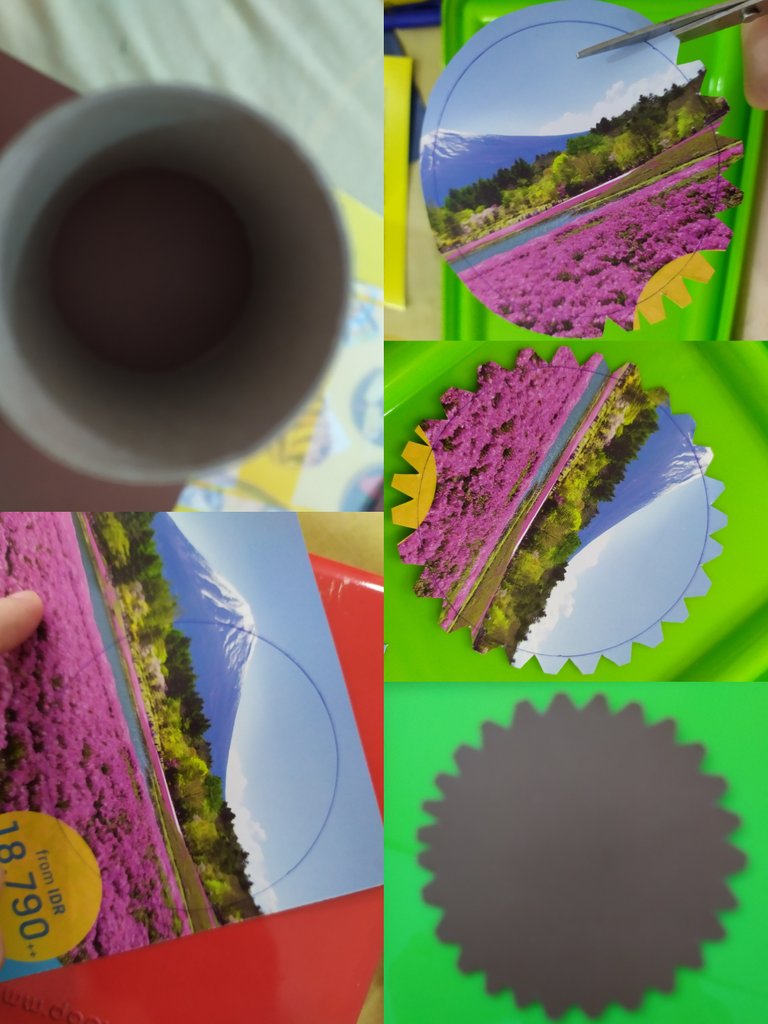 For the natural color paper, draw the circle using the tissue roll, then cut as large as the circle and last thing paste behind the brown color.
Now, measure the brown felt to cover the tissue roll, left some space on the top and below. Then cut two ovals from white felt. Cut the smaller black felt, make 2 pieces of oval shape also. Then cut an oval from cream felt.

Cut the red felt for nose, oval shape, smaller than the cream oval. Then using red thread, sew the red on cream felt, don't forget to insert the dacron/cotton ball inside it. Use embroidery needle and black thread to sew the mouth. Then paste all on the brown felt like below.

Cut the ear like shape like below for cream and brown color. The cream is smaller than brown. Make up rudolph's cheeks using pink blush on color like below. Then for the antler make the glove hand shape like below, using brown and natural color paper.

Cut the brown felt on the top to put the antlers, then fold the ears. Last thing, paste them all on brown felt.

Measure and cut red felt for the necklace. Then cut also yellow and black felt for the bell, like below. Paste the bell on the red necklace. Then sew the red felt to the brown felt. Paste the brown felt to cover the tissue roll. And also paste the bottom part.

Then it's finished, you could use the cute rudolph now.

---
Posted from my blog with Steem中文社区 : http://cnstm.org/blog/2019/12/16/rudolph-the-rednose-reindeer-multi-function-organizer-easy-handmade-how-to/
---