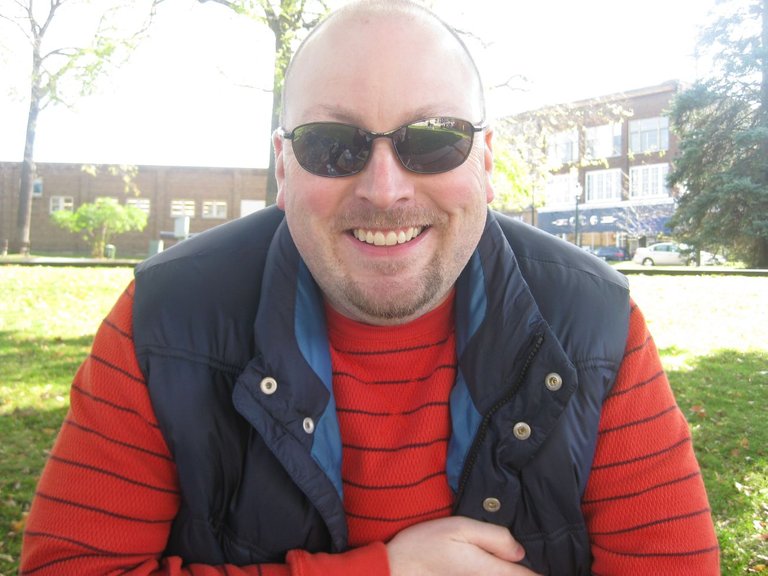 Let me tell you a story... Once upon a time there was a service on Steem called @steembasicincome (SBI). The purpose of this project was to give users a way to donate shares of SBI to other users. In return the person who donated would also get a share of SBI.
These shares that were given and received entitled you to an upvote from the SBI group on every single one of your posts. The more shares you have, the bigger an upvote you get. There are also some other factors that influence your upvote, but those aren't important right now.
SBI was a boon to many smaller accounts who were severely impacted by the mild exodus from Steem that people made over the past year or so. Suddenly posts that used to get $10 in upvotes were receiving significantly less. However, if they had SBI shares, they were still at least receiving something. All of that hard work, effort, and loving care put into each meticulously crafted post was not being unrewarded.
In fact, those SBI votes are probably one of the only things that kept me afloat during these "down times". If not for a couple of loyal followers and my SBI shares, my posts would hardly ever clear the $1 range. Perhaps it is just my pride, but I think my posts are worth more than that.
I am sure there are those who disagree. People who don't give a flying kite about what Splinterlands cards I pulled or what restaurant I ate at last weekend. That's fine, everyone has their own tastes.
Getting to the point
The point of my story is, SBI is still very much alive and kicking. Unfortunately, what appears to be a former bid bot operator is not happy about the way things went with the most recent hardfork. As retaliation they have singled out SBI and are now downvoting everyone who has shares associated with them.
This is a big problem for users who were merely gifted shares and are struggling to make their way on the platform.
I have been getting downvotes for the past couple of momths and for the most part, they have been pretty insignificant in the grand scheme of things. Like I said, I have some loyal followers that do their best to take care of me.
This past week I got my first significant downvote. It was pretty stunning to see almost a $1 worth of rewards wiped out. I will admit in a moment of weekends I threw out some retaliatory downvotes. Pretty insignificant for two reasons. At almost 9K, my account is still pretty lame given the current price of Steem. Secondly, the person who is blessing people with their downvotes hardly ever posts anything, so how can you retaliate when there is nothing to downvote.
Moment of truth
This has been going on for a while and the fine people at SBI have introduced the ability to tag your post in a way that they don't receive the autovote from SBI. Thus in return the "crusader" will not downvote your post.
So I spent the weekend mulling it over. Do I try to rid myself of my SBI shares that I spent my hard earned Steem gifting to other users so that I might have some myself? Do I use the special tag to avoid being upvoted by SBI in hopes that the person leaves me alone?
Ultimately, I decided no, I will not yield to this behavior. I hesitate to call it bullying, working in a school district I know there are criteria to bullying and many times what people label as bullying isn't really bullying at all. I do think this person (whom I will not mention) is reacting harshly and unfairly to those who are simply trying to make their way on the platform.
As of now, the motivation of this individual is still pretty unclear. I don't know if they are just (excuse the term) butt hurt over the recent hard fork changes? Perhaps their mom didn't hold them enough as a child? I can't say. I do know that recently they downloaded and edited a persons video in a pretty crude and offensive way.
This moves beyond simply auto downvoting someone because you don't agree with the rewards they are getting and into a much more personal attack. I don't think that should be stood for and thankfully, the better part of the community agrees. The outrage has been well expressed and the support has been flowing in with many users throwing some extra upvotes here or there to those who have been on the receiving end of downvotes.
In Conclusion
I will state it again. I refuse to yield. Do I think @steembasicincome is a pay for votes scheme? Absolutely not. Do I see how it can be construed as that? Maybe, if you are looking through some pretty dirty glasses. It is so much more than that though and I believe in the end the thought and intent of the project plus all the good it has done for users on the platform far outweighs the perceived offense it is committing.
Check out SBI if you want to learn more. Head over to their Discord server and take the time to find out what they are really about.
---
---