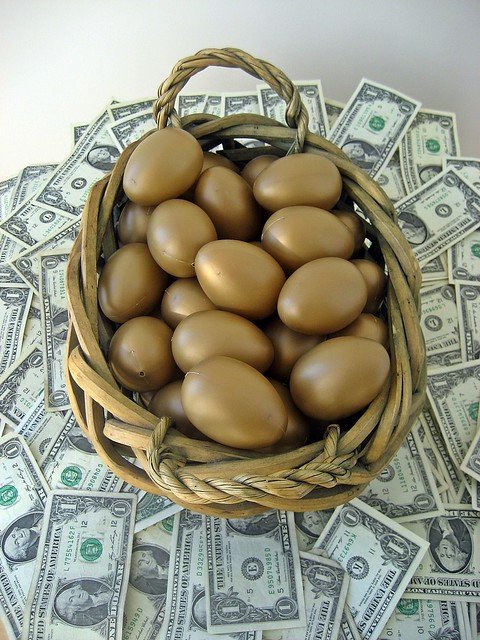 Hello folks!! This is my first real article on the STEEMLEO platform! I am about to do something either insanely idiotic or genius. Not sure which one yet!
Background
Short background first. I have been on STEEM for about 8 months. In that time, I have invested quite a bit of time and money (for me at least) in the platform. I have gained a basic to medium knowledge about the platform. I have managed to achieve Dolphin status and bring in about 1-2 STEEM/day on average. However, something has been lacking. I am a bit ADHD and just find myself flitting about from place to place. Like a squirrel under an oak tree. Too many acorns!! Oooh! There's a bigger one!
Along came SCOT tribes and it only got worse :-) I'm interested in so many communities! I like sports! I like music! I like creativity! I like ...well you get the picture. I have 15-20 communities and their tokens to claim, stake, and curate etc. I feel like I am running in circles, but not making a lot of progress.
STEEMLEO
One community that piqued my interest the most, from the day that it came out, was STEEMLEO. I felt like it was in the top three from the standpoint of my level of interest (definitely #1), its potential for success as a community, its potential popularity, and its potential for price appreciation. So, I have made a bold decision. I am going to put most of my eggs in the STEEMLEO basket!!
This IS a bold decision on my part, but not necessarily a rash one. I have been building up to this over the last month or so. I have weighed the pros and cons and feel pros win out. I also think that I will perform better with focus and have more enjoyment concentrating on something I'm really passionate about.
I believe that @khaleelkazi has created a winning horse in this tribe, and I'm gonna ride it with all I've got! I am not giving up on STEEM by any means, but I am going to shift my investing and interaction focus here for the foreseeable future.
Strategy
Below are my thoughts on my basic strategy going forward. I have planned a lot of this in my head, but most of it is just following the lead of @steem.leo and many others in the tribe. The following rough outline (slightly modified and prioritized for my personal taste) is based on @shortsegments article Review: Multiple Streams of Income on Steem-Engine Tribe Leo. Thanks for giving me a compiled list from which I can refine, expand, and focus my own planning!
These steps are in my own order. I lean more towards a passive type investing and the top of the list are my first and early focus. I do hope to get to them all at some point.
Invest Money into LEO
This is first on my list because it is the simplest and fastest for me (also the most expensive)! Plopping $X onto the steem-engine exchange will have me holding more LEO in mere minutes. I have been doing this quite a bit over the last few weeks.
This is also quite easy and fast. I have already delegated some SP. I plan to take most of my SP and delegate it soon. Gotta figure how much I need to leave in order to avoid getting bound up from a resource credits standpoint.
Mine LEO Tokens with LEOM/LEOMM
I have also begun to do this in a big way with my previously invested money. I really believe this will be a successful community and this is a strategy that will shine if the community succeeds. It is not a get rich quick strategy and each mining token bought will take a long time to break even more than likely. The best way to break even more quickly is to get a relatively big stake early (or for the price of LEO to rise significantly). One caveat. This is by no means without risk! Theoretically you could own half the mining supply and never win any tokens!! You are basically buying perpetual raffle tickets. This is highly unlikely however and I have already been pleased with my mining so far.
Trade
I have done a small amount of this, but I hope to become more sophisticated in my trading. LEO/STEEM, STEEM/LEOMM, STEEM/LEOM
I have also started doing this to some extent, but hope to improve over the next weeks and months!
Post Content
I had not done this yet, but am doing it now :-) and hope to at least increase the number of investing related posts in the future! I will likely build more posts from this outline that go into more detail about each aspect.
Tag
I have been pretty sloppy about paying attention to the tags I curate. I will begin to make a more concerted effort to maximize my time and efficiency. I will also be thoughtful about the tags I place on my posts (starting now!)
Buy Votes
I have not done this yet but am doing it now :-) I will send some LEO to @leo.voter to bid on an upvote for this post. I will continue to try and remember this for all posts.
Burn LEO
I will probably do this indirectly mostly by bidding for votes. A portion of the tokens bid for upvotes on @leo.voter are burned. I may also do this occasionally by sending tokens to @null with my post link (getting that post promoted)
Video Blog
Ha! I put this one at the bottom because it was mentioned in @shortsegments article, but I seriously doubt that I will do this soon. If ever! Never know though.
This is really only a rough outline of my initial intentions. Over the next few weeks I am going to develop this plan and refine it.
I intend on being pretty agressive with my money and on some of the above sections. I am going to publish a more detailed article on each of the sections above over the next month or two also (when I feel I have more helpful details to offer others).
Actions for Right Now!
Invest $100 into steem-engine exchange - later today when I can acces funds
Convert that $100 into LEOMM - after #1
Remove all delegations out except to @leo.voter - DONE
Delegate 3500 SP to @leo.voter - DONE
Tag this article - DONE
Bid for Upvote with @leo.voter - Done
As I said earlier, I intend to put almost all of my eggs in the STEEMLEO basket. This is not usually considered the best way to invest, but I think it will help me to focus and increase the clarity of my thinking. We will see :-) This is by no means investment advice!! In fact, I would not really recommend this to anyone else, but it IS what I plan on doing.
If anyone would like to dissuade or persuade me on the rashness of my actions, feel free to do so in the comments. Any helpful hints or insights are also welcomed!