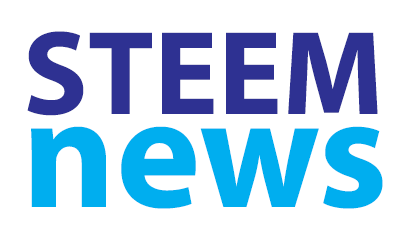 Steemit Inc announces Steem / Tron Townhall and Witness Meetings next week.
Also in this edition there is news and updates about the Eli Powell interview in CoinTelegraph, TravelFeed, MSPWaves, @DIYTube & @DIYHub, STEEM on the Exchanges, and Steem Account Recovery.
And there are more additions to the Diary Dates section as well as regular updates on the Steem Foundation and the Steem Proposal System, another Featured Contest, and an expanded Community Watch with new communities to check out.
---
---
1. Steem / Tron Townhall & Witness Meetings
Steemit Inc have announced two forthcoming meetings to discuss the best ways to move forward on the partnership with Tron.
The first of these will be a closed meeting involving Justin Sun, other members of the Tron team, Steemit Inc and Steem Witnesses. It has not been specified yet how many or which witnesses will be invited. This meeting is provisionally set for 9pm PST / 5am UTC on Wednesday 4 March.
Following that meeting there will be an open Town Hall meeting at 9pm PST / 5am UTC on Friday 6 March. This will be a Zoom based meeting . It is not clear who will be participating or allowed to speak in this meeting, or if it will be livestreamed on DLive or some other platform. Steemit Inc are inviting questions for this meeting to be posted as comments on the post below.
Under the heading 'Our Visions' Steemit Inc say...
The most important question in our minds going into these meetings was not whether we share the same vision for Steem, but whether these two organizations, each with their own strengths, can work together to help realize one another's visions. We were happy and somewhat surprised, to discover that this is the case.
Both organizations are trying to onboard the masses to the blockchain through amazing applications. But while Steem is taking a more application-specific approach that enables it to provide speed, consistent user experience, and free transactions, TRON is constructing an ecosystem of interconnected databases like the TRON blockchain and BTFS each of which serves a specific purpose. They see the Steem blockchain as the perfect addition to this ecosystem.
And then with the heading 'Making History' they go on to state...
After meeting with the team we all agreed that the best way to progress our missions and add value to one another's stakeholders is to connect our two powerful blockchains through Cross-Chain Atomic Swaps!
---
---
2. Eli Powell CoinTelegraph interview - Reactions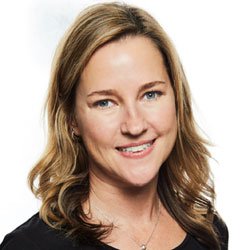 As reported in yesterday's Steem News Steemit Inc Managing Director Eli Powell gave an exclusive interview to CoinTelegraph about the partnership with Tron...
A number of prominent Steemians have posted responses to the interview including @khaleelkazi of SteemLeo and @taskmaster4450...
When questioned about inaccuracies in the article on Twitter the author Rachel Wolfson responded to @steemleo...
Appreciate it, but please note my article has been confirmed by Elizabeth Powell that all the facts are correctly stated, why don't you run your article by her for comments?
For reference, when the article first came out on CoinTelegraph it was titled "Steemit Managing Director on Acquisition by Tron - Exclusive". It was subsequently changed to "Steemit Managing Director on Partnership with Tron - Exclusive".
The @elipowell interview has also picked up comment from prominent members of the Tron community as quoted in this article in NewsLOGICAL...
---
---
---
Directory of Geographic Communities for Countries, Regions & Cities - is yours listed?
---
---
---
3. TravelFeed News & Updates
@travelfeed has announced a number of improvements on their travel blogging platform including an improved system for multi-image uploading. They have also entered into a curation partnership with @ocd...
---
---
4. MSP Waves launch new website
The team at @msp-waves led by Station Manager @r0nd0n have launched a new website.
The new site developed by @ura-soul and @crucialweb includes a smart feature to display show times in the viewer's own localised timezone without the need for UTC conversions....
---
---
@tibfox has announced that @DIYTube is rebirthing into @DIYHub.
This will allow the previously DTube focused curation project to expand out to cover DIY, Art and Music content in any form anywhere on the Steem blockchain...
---
---
6. STEEM on the Exchanges
@penguinpablo has published another weekly update detailing the amount of STEEM stored on the various exchanges.
Currently the total on all exchanges is over 96 million STEEM out of a total STEEM supply of over 340 million...
---
---
7. Steem Account Recovery & Saving Keys to a PDF
@abitcoinskeptic has produced a useful guide on how to recover a stolen or hacked Steem account...
@fullcoverbetting has posted details of how you can easily save your Steem keys into a PDF...
---
---
Tron & the Soft Fork
Still much comment on the topics of the moment, here is a selection of the more informative / interesting posts...
---
---
Steem Proposal System update
The Steem Proposal System (SPS) today has a daily funding budget available of approximately 2695 SBD.
There are now 8 proposals receiving funding from the SPS - @yabapmatt (Steem Keychain), @netuoso (Vessel Desktop Wallet), @anyx (API infrastructure), @thecryptodrive (Power Down reduction), @howo (SMT testing), @thecryptodrive (SBD Potato Top Up), @steemonboarding (Steem Onboarding), @thecryptodrive (anti - Power Down reduction) and @themarkymark (Global Blacklist API).
These successful proposals are currently receiving a total of 817 SBD per day from the SPS...
---
@themarkymark, who has recently started receiving funding from the SPS for work on the Global Blacklist API, has posted an update on recent developments...
---
---
Steem Foundation update
The Steem Foundation has issued a statement confirming it position in light of the recent sale of Steemit Inc to the Tron Foundation.
The Board looks forward to finding ways to work with the Tron Foundation in furthering our mission to the benefit of the Steem ecosystem.
Justin Sun has stated a desire to invest more into marketing Steem and supporting its growth and development. We're very interested in seeing this happen.
Our goal as an entity is as always to support the vision of the decentralized Steem Blockchain and its ecosystem. We are 100% committed to the Steem Community and its stability, autonomy, and prosperity...
---
The Steem Alliance Community Foundation @steemalliance have released the minutes of their latest meeting attended by @shadowspub, @alexvan, @guiltyparties, @inthenow, @aggroed and @snook...
Their next meeting is scheduled for Wednesday 4 March 2020.
---
---
Community Watch
@drakos has updated hivemind-docker so that it supports Communities...
---
Here are a selection of new communities that have caught my eye...
---
---
Contest of the Day
Post a beer story with photos. STEEM, BEER and OCD upvotes to be won. Organised by @detlev...
This is week 142 of #BeerSaturday - congratulations to @detlev for making this one of the longest running contests on Steem.
---
For a list of all the current contests on Steem check out this new list from @pennsif...
If you know of any current contests missing from the list leave a comment for @pennsif or message him on Discord @Pennsif#9921.
---
---
Dates for your Diary...
---
For a full list of Steem Meetups and Events...
---
---
If you are organising a Steem event or meetup check out the new funding support program from Fundition...
---
---
Saturday 29 February - Steem Meetup in Graz
Meetup in Graz, Austria. Organised by @reiseamateur
---
Sunday 1 March - SPUD #11
Steem Power Up Day #11. Organised by @streetstyle, sponsored by @xpilar and others...
---
Tuesday 3 March - The Steeming Pile, Vimm.TV
@johnspalding's live streamed open broadcast 'The Steeming Pile' is back, with new co-host @pennsif...
The recording of the last edition of 'The Steeming Pile' is now available...
---
Wednesday 4 March - Steem Philippines Weekly Meetup
Meetings every Wednesday in Davao City organised by @chrisrice and @steem-ph...
---
Friday 6 March - SoCal Steem Meetup
For Steemians in Southern California. Organised by @socalsteemit at Taco Surf...
---
Thursday 26 March - Adelaide Monthly Steem Meetup
Organised by @mattclarke, 6pm local time at The Jade Monkey, Flinders Street, Central Business District, Adelaide.
---
Saturday 25 April - SteemCampUK #3
Organised by @shanibeer and @lloyddavis in Leicester...
---
Friday 15 - Sunday 17 May - DTube Forum 2020
Organised by @hauptmann, @artakush, @greencross, @sergiomendes and @tibfox in Hamburg, Germany...
---
Saturday 20 June - Steem Canna Fest 2
Organised by @canna-curate in Portland, Oregon...
---
Tuesday 23 June - Sunday 28 June - The BLOCK Party, USA
The second annual BLOCK Party being organised by @enginewitty, @bluefinstudios and @dreemsteem. It has now been confirmed that the event will take place in Olcott, NY...
@bluefinstudios is also organising a Steem Summit at The BLOCK Party...
---
Friday 26 June - Sunday 28 June - JAHMFest2020, Jamaica
Organised by @donald.porter and the @ReggaeSteem team...
---
---
Follow @penguinpablo, @steem-data & @steemdapps for more statistics.
---
---
This is #271 (28 Feb '20) of this daily news service.
---
---
[ graphics & images by @pennsif / Steemit Inc ]