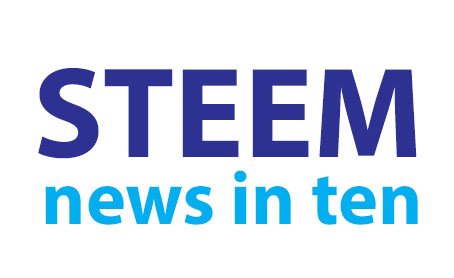 Thank you for all your support on the comeback edition of Steem News yesterday.
The big news today is Steemit winning the Best Social Media award at the Noonies.
Also Steemit Inc's new PR efforts are beginning to pay off.
There is also news from Sonic Groove Live, SteemFest, PhotoStreem and SteemPower Investments, as well as a new London Steem Meetup planned for next Thursday.
---
---
1. STEEMIT wins NOONIES Best Social Media Award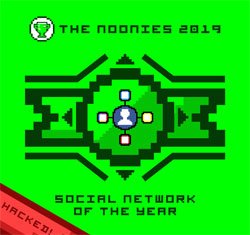 Steemit has won 'Social Network of the Year' in the recent Noonies Awards run by Hacker Noon...
@klye, @tarazkp and @therealwolf question why the vote was marked by Hacker Noon as "compromised with vate voting". @kyle has contacted Hacker Noon and is awaiting a response...
---
---
2. Steem attracts good media coverage
A press release from Steemit Inc has gathered a significant amount of favourable media coverage about the forthcoming Hardfork 21 and particularly about the new Steem Proposal System or DAO. For example...
@daan and @jrcornel have posted about the recent coverage...
---
---
3. Steemit Inc now posting on Medium
Steemit Inc have now started posting on Medium.com
Medium is a blogging platform that has been growing rapidly in popularity. It now ranks at #119 on Alexa.
In the inaugural post Steemit Inc's Head of Communications Andrew Levine @andrarchy explains why Steemit and Medium are 'kindred spirits' rather than competitors...
---
---
4. New live music contest for Steem - Sonic Groove Live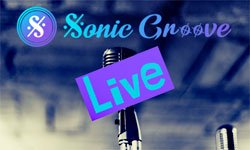 Following the apparent shutdown of @luzcypher's long running Open Mic music contest, a new contest has been launched - Sonic Groove Live.
The weekly live music contest is open to all music genres and is overseen by long time supporters of the Steem music scene - @isaria, @krystle, @joseacabrerav, @pechichemena, @zipporah and @swelker101.
Witness @ausbitbank is donating 100 STEEM per week to the prize pool...
---
---
5. HF21 effects start now
Posts made from today onwards will reach payout after Hardfork 21 comes into effect on 27 August.
The post rewards will therefore be subject to the changes of the hardfork including moving to the 50/50 author/creator split....
---
---
6. London Steem Meetup - Thursday 29 August
@redrica has set up another of the regular London Steem Meetups next Thursday.
The event takes place at Mercato Metropolitan, Elephant & Castle SE1 from 4pm onwards.
Regular attendees at the London meetups include @adetorrent, @colossus39, @dougalporteous, @ezzy, @immarojas, @nanzo-scoop, @rea, @rod.crisafulli, @steevc, @susanlo, @teodora, @toolanm and @ultravioletmag - as well as @redrica herself.
---
---
7. @blocktrades votes available to help fund SteemFest trips
If you are planning on going to SteemFest 4 in Bangkok post before 31 August about why you want to go and you can get upvotes from @blocktrades to help fund the trip...
---
---
8. More Steem-Engine Token analysis
@deathcross has produced another of his reports on Steem-Engine Tokens, now including Token Price History...
---
---
9. New Photography Tribe - PhotoStreem
A new tribe has been set up via Steem-Engine with the goal...
to use our tokens to empower the photography communities on Steemit and create a place for all photography related posts and topics on the Steem Blockchain.
The PhotoStreem tribe has been set up by @swedishdragon and @news-today...
---
---
10. SteemPower Investments makes 1000 STEEM
SteemPower Investments @spinvest have announced that they have made over 1000 STEEM in less than 7 weeks...
Steem powered investments @spinvest has been set up to offer an investment fund based on funding from STEEM POWER. Investments are funded through extracting value out of STEEM POWER and taking advantage of STEEM's high inflation rate.
---
---
(change on previous day in brackets // n/c = no change)
Follow @penguinpablo, @steem-data & @eforucom for more statistics.
---
---
Visit the Steem Meetups & Events Calendar for a full list of meetups coming up...
---
---
This is #155 (20 Aug '19) of this daily news service.
Please note - before the break in publishing the last edition of The Steem News was #153 which was published on 6 May 2019.
Please let me know of any important posts or key data that should be included. Comment below or message me on Discord Pennsif#9921
---
[ graphics by @pennsif ]