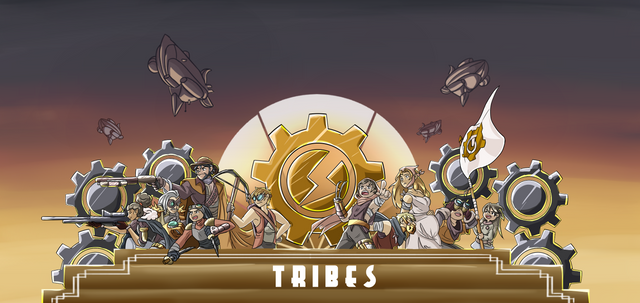 ---
Now, fast dumping of those hard earned tokens of Steem SCOT tribe on the market just got a bit harder — I am happy with this new update on the reward system of neoxian, creativecoin, palnet etc tribe. The reward splitting in 50% liquid/50% power will give the tribe tokens more value; since half of it will be held as stake, it's more like the traditional Steem reward system.
Since the emergence of steem SCOT tribe; this is great news to the tribe platform, whom has instantaneously adopted the new reward splitting system into their frontend/tribe. Before it was usually in 100% liquid reward claiming. Anyways, I haven't been dumping, I've been powering up my earnings since the reward curve and curation is favourable to stakeholders of any tribe; one earns well for having a good portion of stake.
My curation rewards has been of great benefit to my growth too; the more I earn, the more I stake the rewards. On Steem engine market, when I see the price of some tribe tokens earned from curation, I always feel tempted to dump and make that quick money but I realised when I power up, my curation rewards keeps getting bigger. LOL.
The new splitting reward system has made powering up button for me a little bit stress-free, before I do it daily but now maybe once the splitted liquid rewards gets to a particular figure (150 and above) — my manual powering up action will be once or twice weekly.
Lastly, I'm proud of the team who envisioned this idea to make this feature available to all tribe founders; they just made stake building easy. LOL.
---
SOME POSTS THAT MIGHT HELP YOU TO KNOW MORE ABOUT NEOXIAN.CITY TRIBE
That's all for today, I am inviting you to visit our city: Click on this icon to enter 👉 Though some used to call it Discord channel , but we(citizens) call it our city.
---
credit
cover image
neoxian tribe info concept by @zaku
banner design by @camiloferrua