Last week I posted a giveaway for this Out of Print Creeping Ooze card.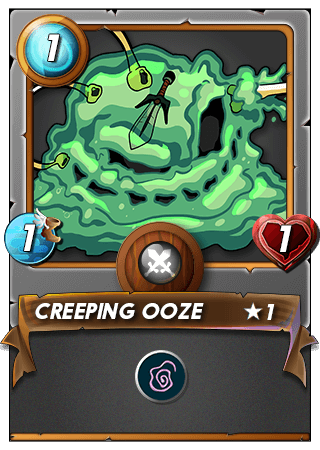 Now that the post has reached the end of the seven day point of payout it's time to spin the wheel of names and find out who the lucky winner is...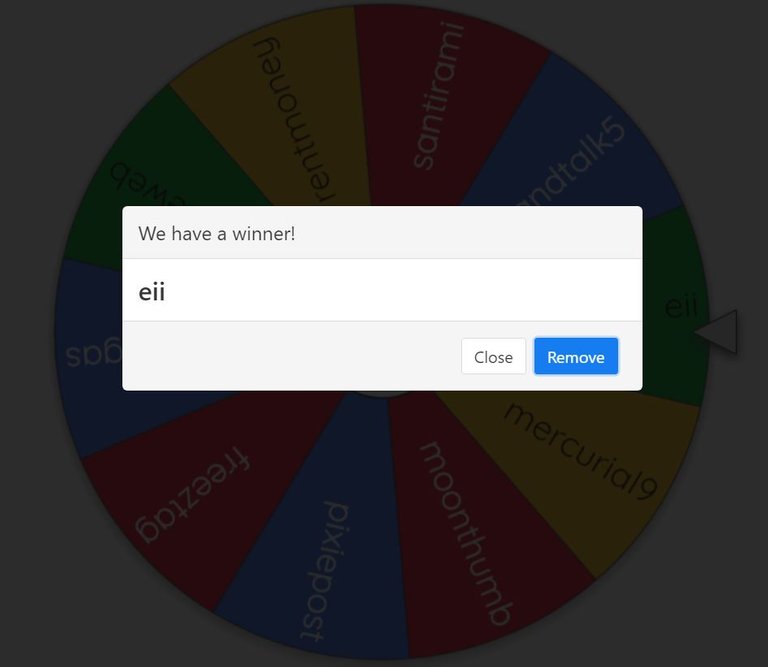 Congratulations @eii! You are the winner of this new Creeping Ooze card. The card has been sent to your deck.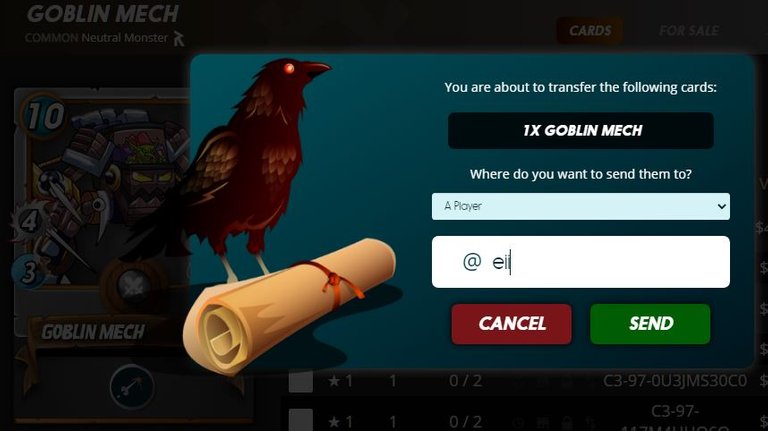 I hope it brings you many victories in the arena.

Another Giveaway
This time I'm giving away another out-of-print original Reward Edition card, the fearsome Goblin Mech.
Created by the goblin scientist Gurklies Gobson, this lumbering juggernaut can singlehandedly wipe out an entire opponent's team. Or there is an equal chance that one of the goblin operators will push the wrong button and it will explode in a glorious fireball. Either way, it's always a fan favorite in the arena!
Goblin Mech like most of the original Reward Edition cards, were often burned in great quantities for their DEC value when they were first released. But now that these cards have been out of print for a while they have risen in price significantly. The cheapest Level 1 Goblin Mech card is currently $0.35 on the Splinterlands market. Which is worth far more than the 15 DEC you would get from burning the card.
If you're just starting out and haven't been able to add a Goblin Mech to your deck, then you should get in on this giveaway. The Goblin Mech card will be sent to one lucky winner when this contest closes at post payout time.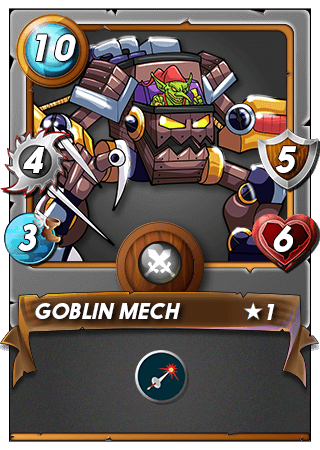 If this Goblin Mech card doesn't fit into your master plan for Splinterlands domination, or if you lack the skill to achieve victory with it, you can always send it to the burn chamber and extract the 15 Dark Energy Crystals locked within, but you'd be much better off trying to sell it in the market.
How To Enter The Giveaway
For a chance to add this Goblin Mech to your Splinterlands deck, just leave a comment. Be sure to add your Splinterlands account name if it's different than your entry name. Only 1 entry per person. The contest will end at the 7 day point of payout for this post, when I will use a random comment selector to choose the winner.
Good Luck!

Don't wait, get in on the Splinterlands fun now!