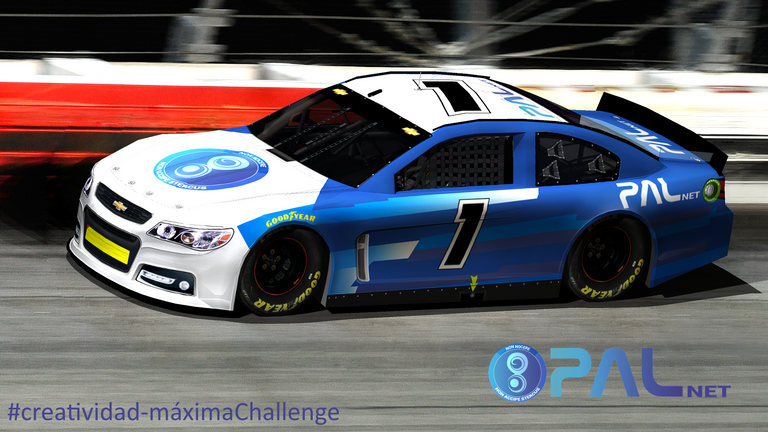 Bienvenidos sean todos a mi Blog. En esta oportunidad les voy a presentar para el 4to retro creativo de la comunidad PAL, la cual permite a todos los usuarios ser lo más creativo posible para presentar el talento que posee a toda la comunidad, además de interactuar y participar en las diferentes actividades programadas dentro de PAL. El concurso lleva por nombre Creatividad-maximaChallenge y la cual consiste en crear un post, en donde toquemos un tema en específico que observemos dentro de una imagen o ilustración que muestra diferentes elementos, que podemos usar para crear un contenido creativo que sea de la preferencia de cada uno.
Welcome to my Blog. In this opportunity I am going to present you for the 4th retro creative of the PAL community, which allows all users to be as creative as possible to present the talent they possess to the whole community, in addition to interact and participate in the different activities programmed within PAL. The contest is called Creativity-maximaChallenge and which consists of creating a post, where we touch a specific theme that we observe within an image or illustration that shows different elements, which we can use to create a creative content that is the preference of each.
Ahora bien, mi entrada es una diseño de auto dedicado a la comunidad y a todos los usuarios que integramos es gran comunidad, en lo cual podemos interactuar, aprender e informarnos de las diferentes noticias que ocurren dentro de la plataforma steem y también debido al gran apoyo que le brinda a la plataforma en cuanto a las curaciones manuales. Como los seguidores de mi blog saben mis diseños son de autos de NASCAR, para el juego NASCAR Racing Season 2003, en el cual uso una platilla o modelo de auto para la realización del diseño y para la presentación del mismo, realizo un render, que en este caso les voy a mostrar uno de una localización real de la categoría, como los Darlington Raceway.
Now, my entry is a design of self dedicated to the community and all users that we integrate is great community, in which we can interact, learn and report the different news that occur within the steem platform and also due to the great support it gives to the platform in terms of manual cures. As the followers of my blog know my designs are NASCAR cars, for the game NASCAR Racing Season 2003, in which I use a template or car model for the realization of the design and for the presentation of it, I make a render, which in this case I will show you one of a real location of the category, as the Darlington Raceway.
Pasos para la creación del Diseño:
Steps for the creation of the Design:
1. Abrir la platilla del auto, que en este caso es el coche Chevy SS 2013 de la 6ta generación de NASCAR, en el programa Photoshop.
1. Open the plate of the car, which in this case is the Chevy SS 2013 car of the 6th generation of NASCAR, in the program Photoshop.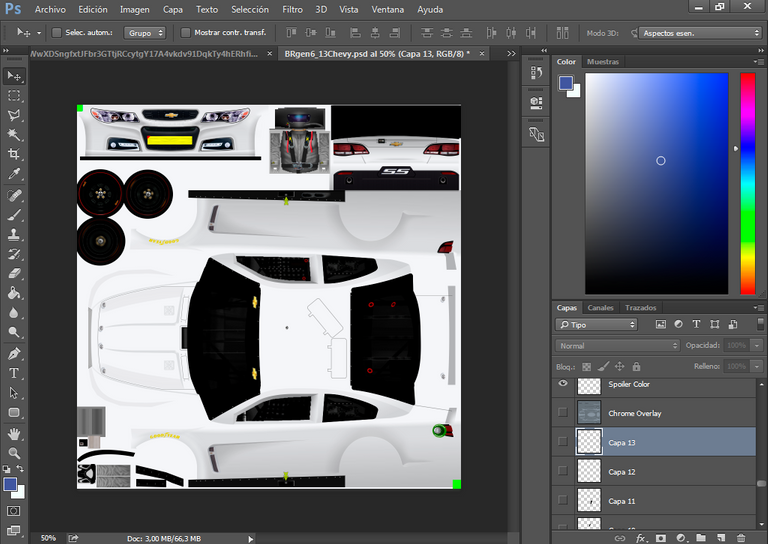 2. Luego, ubique la base del diseño que realice previamente en el programa Paint.net y la pegue en la plantilla que abrí anteriormente.
2. Next, locate the base of your previous design in the Paint.net program and paste it into the template I opened earlier.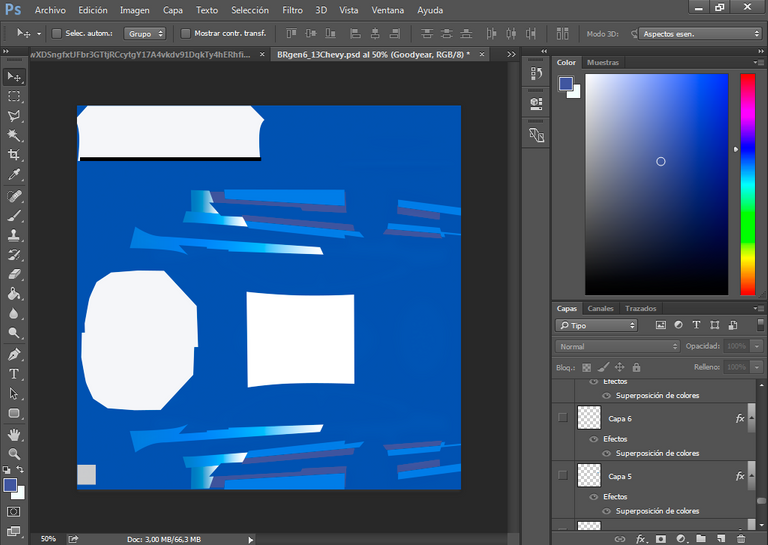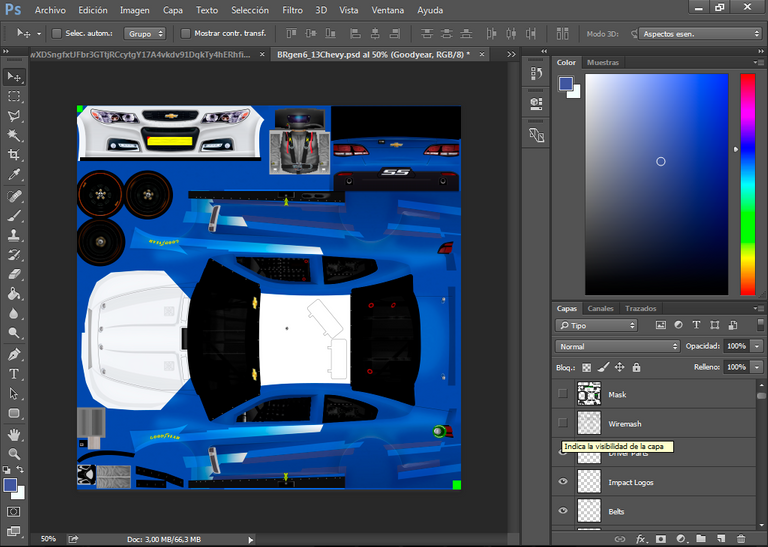 3. Seguidamente procedí a colocar los logos de la comunidad PAL, en cada una de las posiciones de acuerdo a los criterios de los autos de NSACAR.
4. Then I proceeded to place the logos of the PAL community, in each of the positions according to the criteria of the NSACAR cars.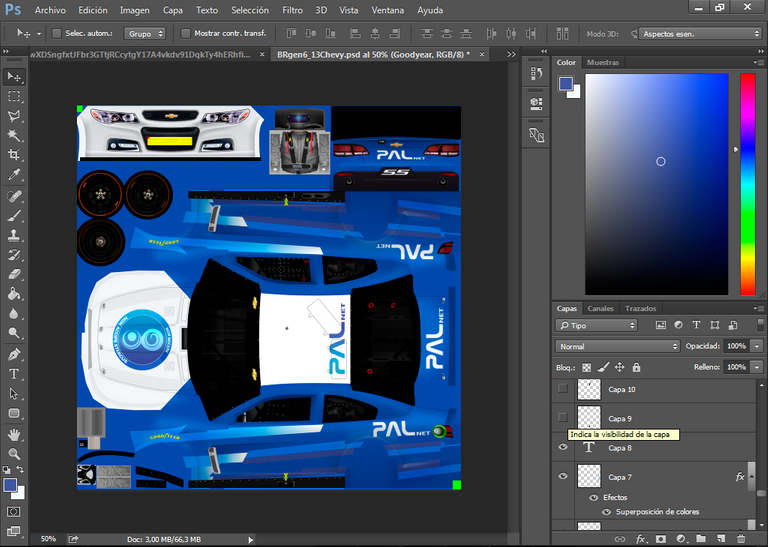 4. Por último, le coloque el número de identificación del diseño, que en este caso decidí que sea el #1. Los números se colocan en las parte laterales del auto, tanto derecha como izquierda, en la parte frontal y la trasera del coche.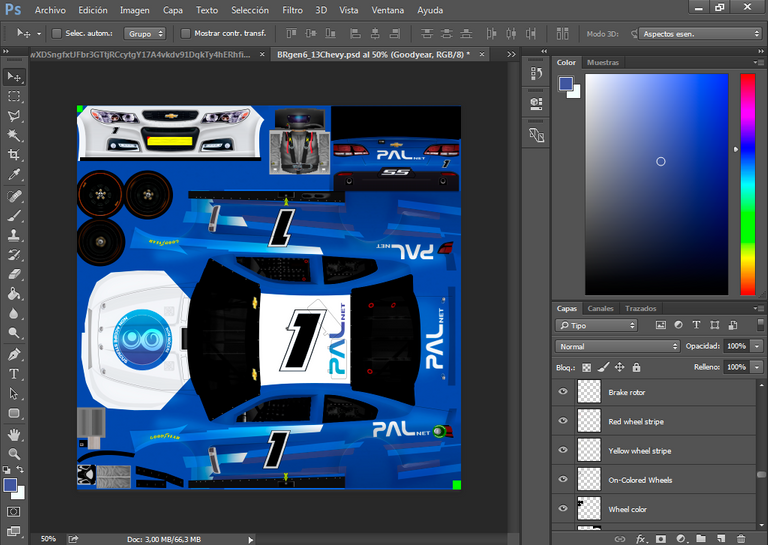 5. Finalmente exporte el archivo final en formato de imagen ya sea tga, png o jpg.
Finally export the final file in image format either tga, png or jpg.
Procedo de creación del render para la presentación del diseño:
I proceed to create the render for the presentation of the design: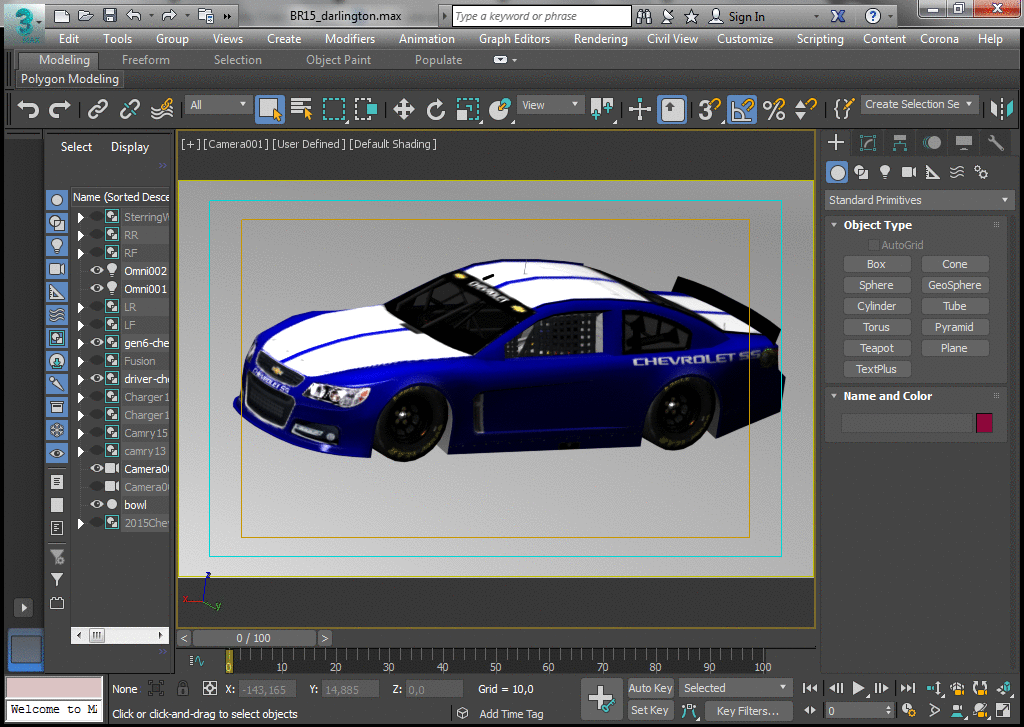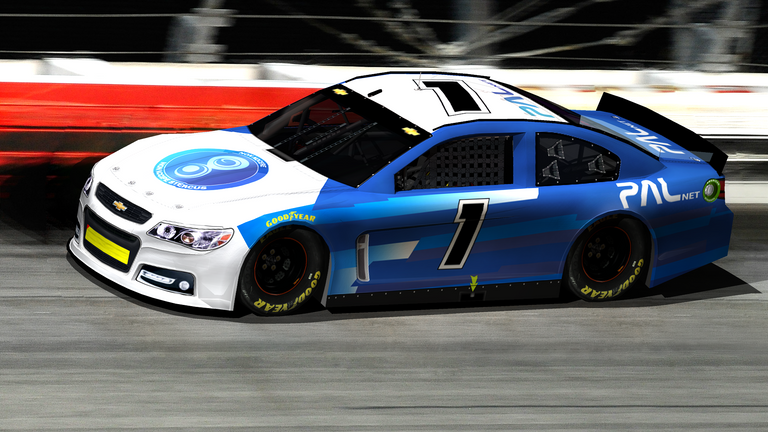 Juego // Game : NASCAR Racing 2003 Season PC

Diseño realizado por // Design by : @franz54

Número de coche usado // Used car number : 1

Dedicación // Dedication : PALnet

Render Realizado por // Rendered by : @franz54

Platilla CHEVY SS // CHEVY SS Insole : SimRacing Design

Programas usado para el Post // Programs used for the Post : PhotoShop 2015 cc y 3ds Max (Render).

Separador de textos tomador del Post // Post taker text separator : Lucho en la pista (RETA A @equipodelta. | @franz54 reta a @equipodelta a Dibujar) Caricatura.
Logos usados para el diseño son creación de la comunidad PAL fueron extraídos de 100 posts!
Logos used for the design are creation of the PAL community were extracted from 100 posts!
Gracias por su visita. Espero que les haya gustado.
Thank you for your visit. I hope you liked it.
Hasta una próxima oportunidad
Till a next chance
Sin más que decir, se despide de ustedes, su cordial servidor @franz54.
Without further ado, he bids farewell to you, his cordial server @franz54.

banner created by @justcallmemyth

Fuente // Source