My earning source in steem was posting a while ago. I used to post and earn from them. Another source of my earning was curation sniping. But i am not posting regularly for a long time. For now my earning source is splinterlands. And i have gained quite good amount by spending time on splinterlands. Also continuing my curation but do not earn much from.
Every month i need to withdraw around 400 steem for my monthly expenses. Still I somehow managed to power up some steem to support the blockchain. This is also going to help me growing my curation reward. 2 months ago i powered up 300 steem from my liquid balance and also authored a post on it. And today i powered up another 400 steem from my earning.
A total of 700 steem in 2 months. More or less 100$ at current price of steem.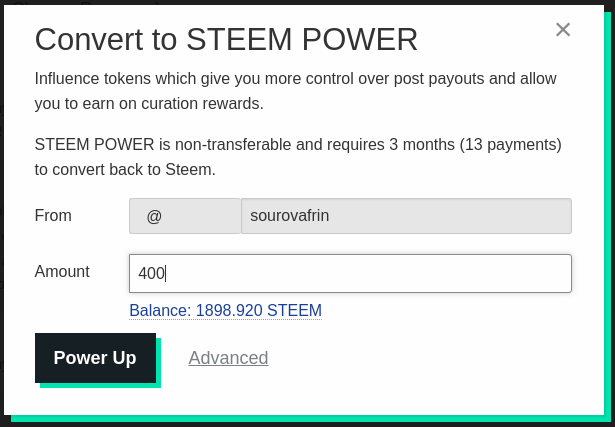 Now a days i am too busy and unable to maintain some of my works by which i could make bit more profit. But i think now i should spend some time on curation.