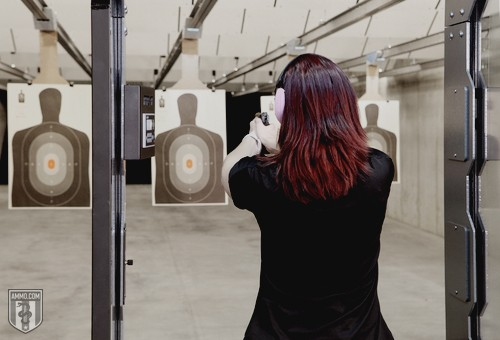 Things have changed a lot in the last two decades, more and more women across the country are owning guns. Women participate in target shooting and hunting at higher rates today than at any time in the past. A 2015 survey by the National Sports Shooting Foundation (NSSF), reports a substantial increase in the number of women who own firearms.
While women do enjoy shooting recreationally they are largely purchasing guns for self defense. Modern women are stepping up to the role of protecting themselves and the people they love and care about. This is intrinsically a great thing. On the road to becoming a competent and effective shooter there are many things to consider and learn. We've put together a guide that can help women answer some of the most important questions, like how to buy your first concealed carry handgun, learning about guns and self protection, carrying concealed fashion, and tips for shooting and self protection.
Read our full guide Arming Yourself: A Woman's Self-Defense Guide to Concealed Carry (CCW) at Ammo.com.