So we made our way to Wat Pathum Wanaram after
#SteemFest
Day 1 and waited outside.
那我们在#SteemFest第一天之后前往了Wat Pathum Wanaram,在外面等侯。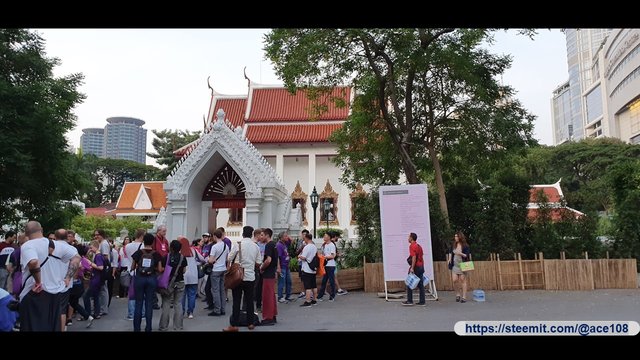 ---
🎶Meanwhile, some music for you to enjoy as you read. This piece is part of Vivaldi's The Four Seasons, particular the first of the 4 violin concertos, called Spring.

🎶让大家继续读的时候,欣赏一点音乐。这件作品是维瓦尔第的"四季"的一部分 - 4小提琴协奏曲中的第一首,名为"春天"。

Source | 来源: https://musopen.org/

https://soundcloud.com/alan-chang-563971986/four-concerti-grossi-4-vivaldi-op8-i-la-primavera-allegro-largo-allegro
Source:
https://musopen.org/music/2213/antonio-vivaldi/the-four-seasons/
---
Check out the note from the
#steemfest
app to be sure what to wear.
看看SteemFest小程序确定要穿什么。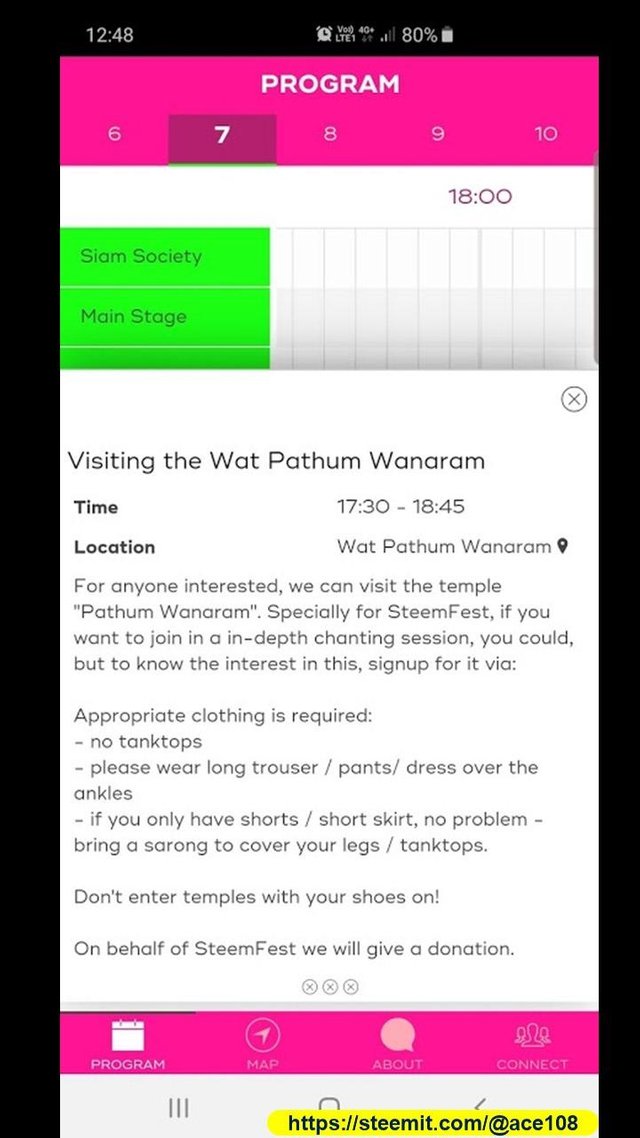 We were divided in 3 groups of about 30 people and each group was led by a guide for a tour in the temple.
我们分成了3组大概一组30多人一组。每组一个导游带领。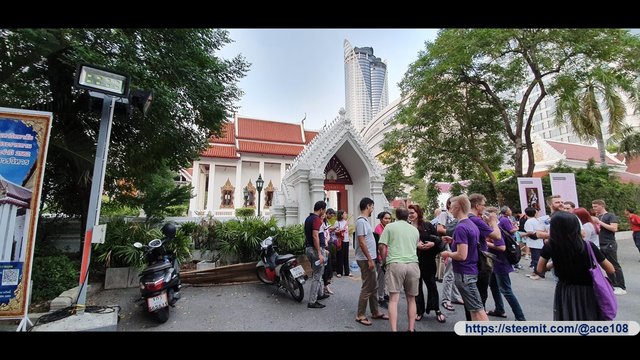 One of the first thing I spotted.... where are you going?
第一件看到的。。。你去哪?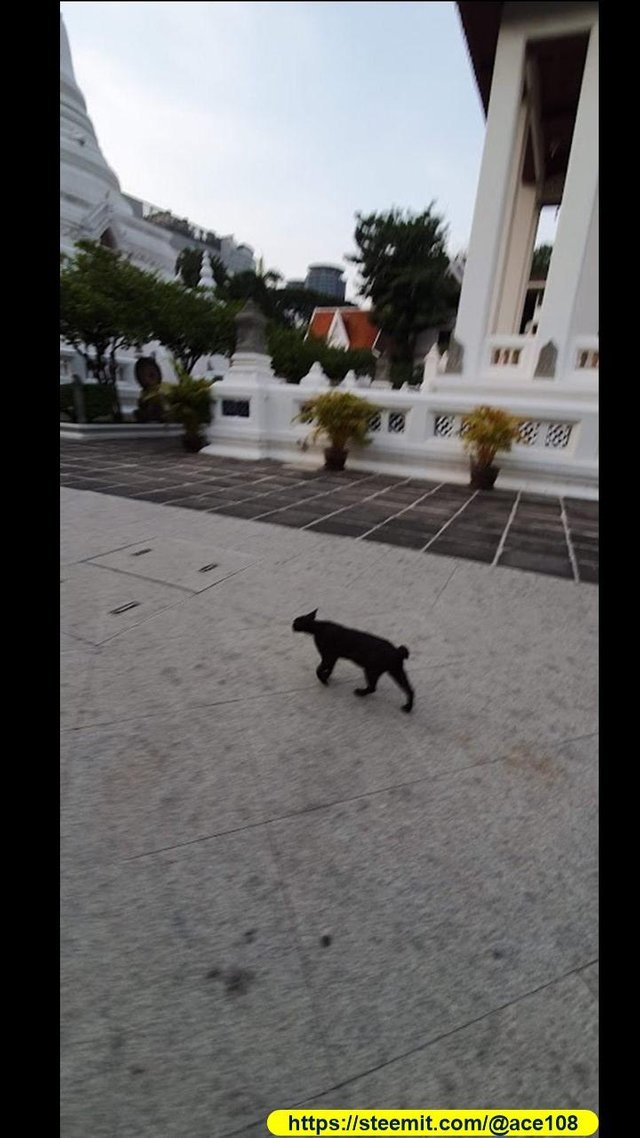 Snare. None of your business.
瞪。不关你的事。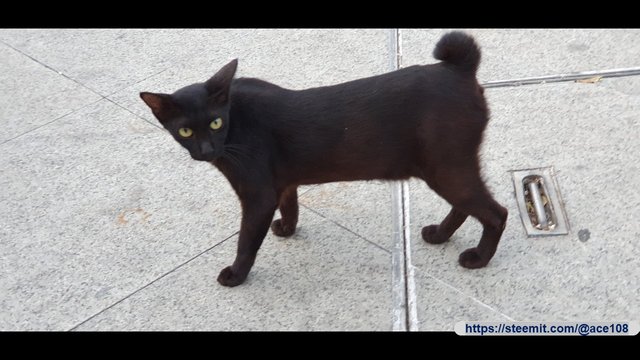 I took quite a number of photos here and it was here I was blessed and discover the joy of wide angle with my Samsung Galaxy S10+. So there are quite a number of wide angle shots here. Lesson learned: Got to be care with the figure when shooting wide angle on the phone; both the index finger and the middle finger. :-) If you happen to see part of a finger in these photos, don't ask me which finger that was.
我在这里拍了很多照片,算幸运。在那里发现我的三星Galaxy S10 +的广角拍出来效果挺喜欢。 因此,这里有很多广角镜头。学了点东西:在手机上拍摄广角时要小心手指;食指和中指。 :-)如果您在这些照片中碰巧看到手指的一部分,别问我是哪根手指喔。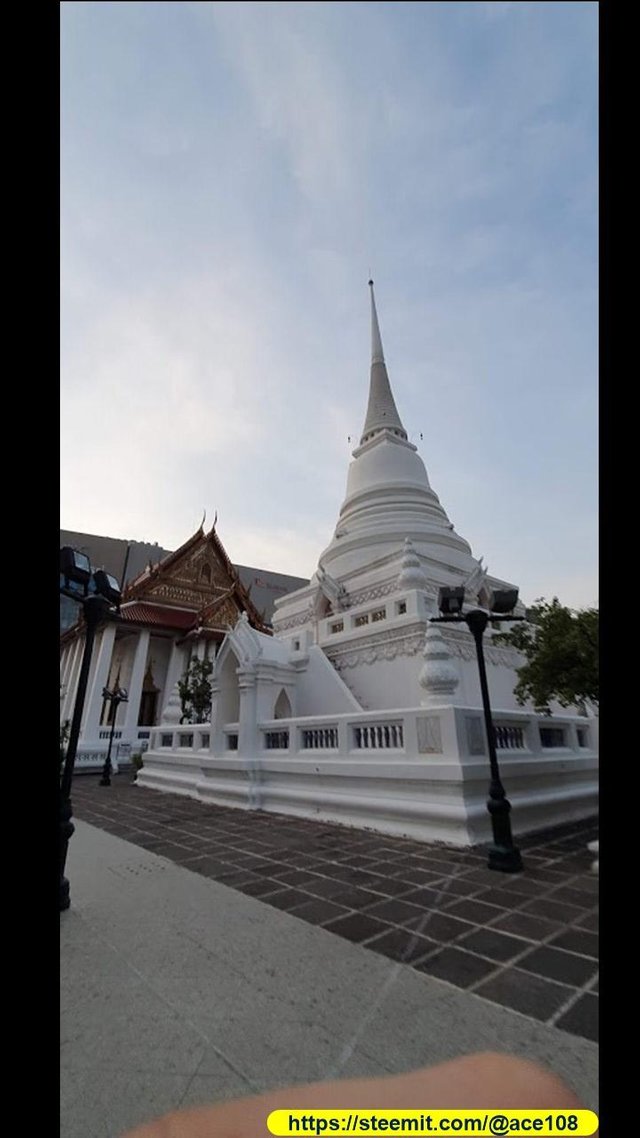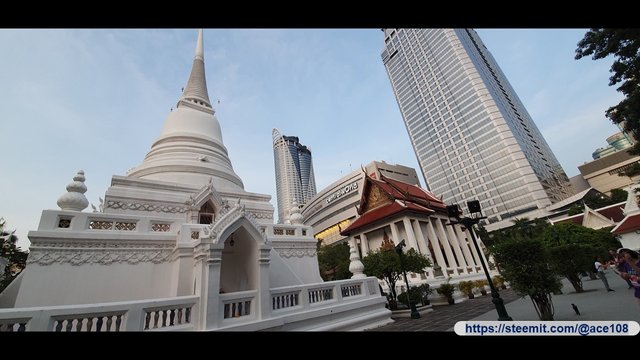 And this the guide for my group.
而这是我一组的导游。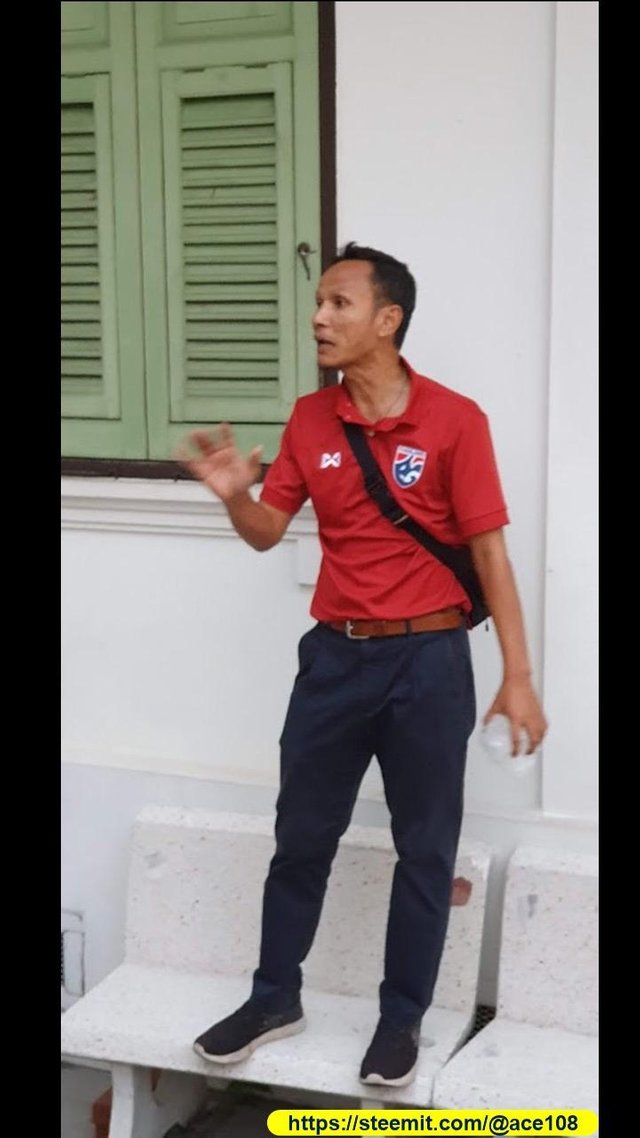 It hasn't sunset so the pictures turn out quite nice mostly.
还未日落所以拍出来照片也不错。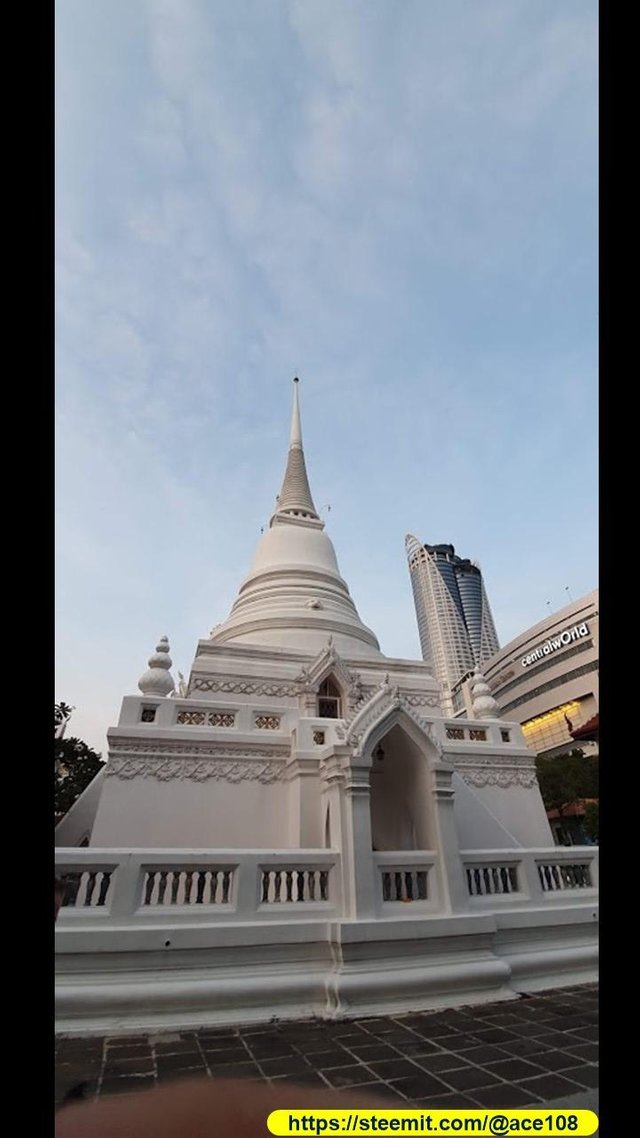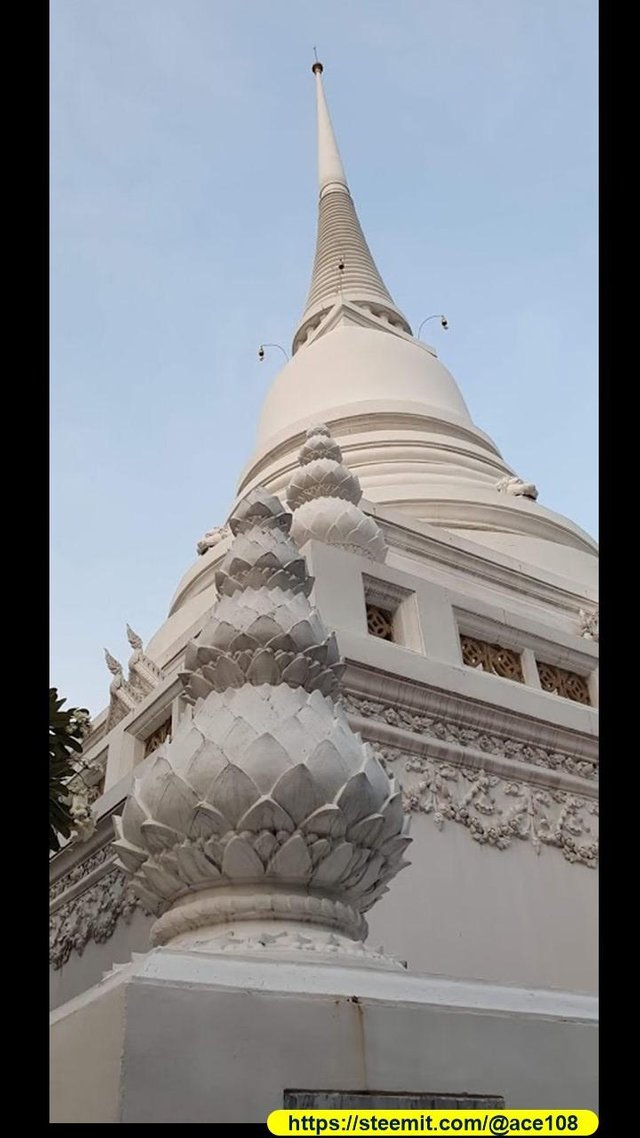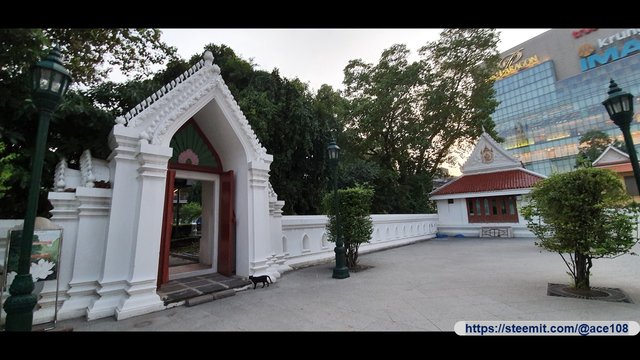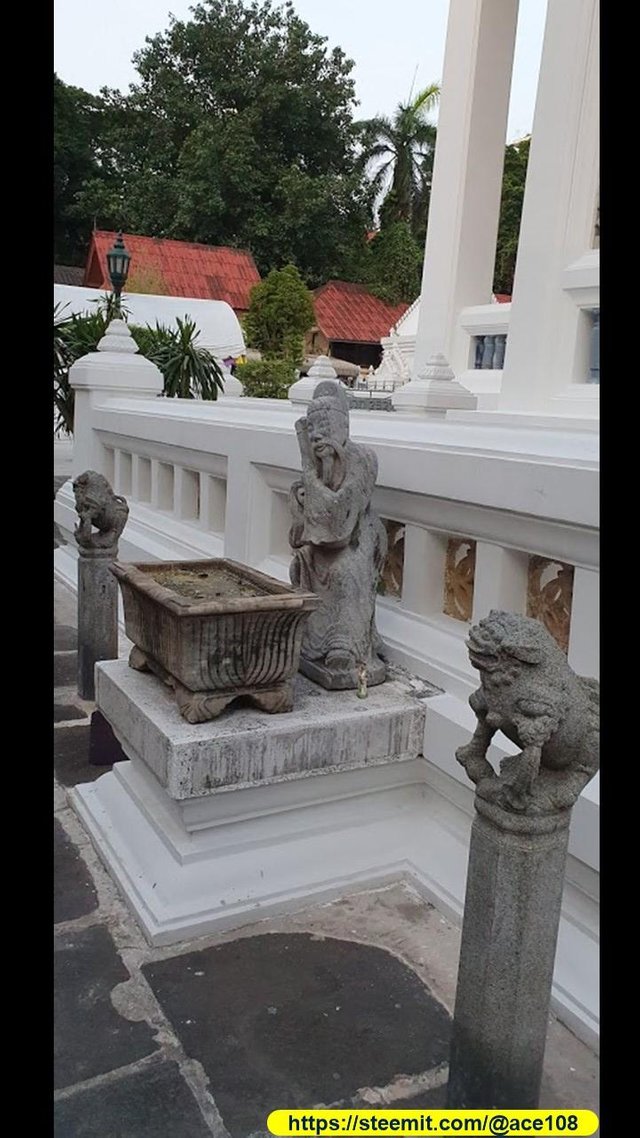 The Buddhas in one building are shiny.
在里面菩萨金闪闪。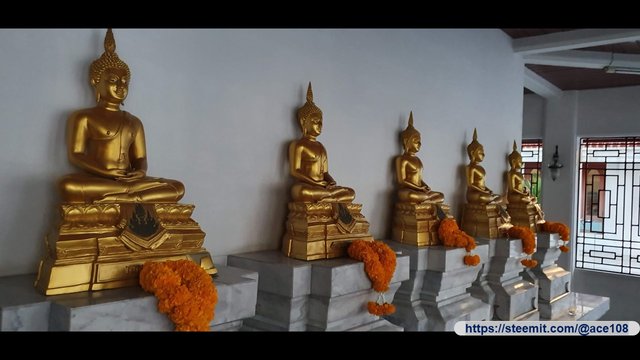 Does someone know why the tree has this wrap?
有人知道为何这树抱着红布吗?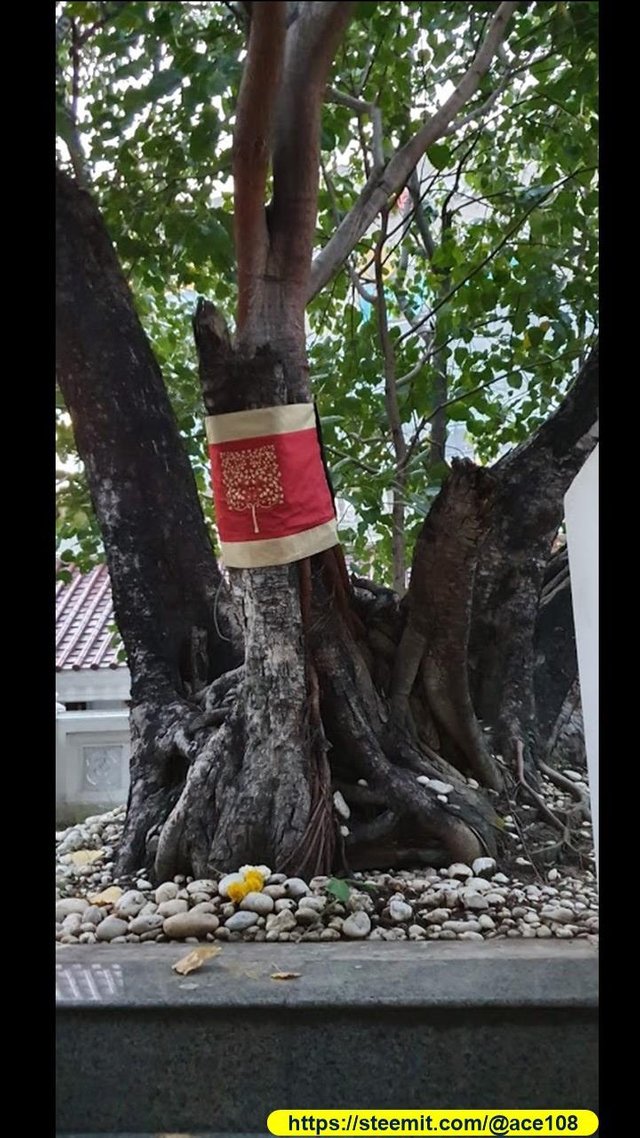 By the way, there are quite a bit of shopping nearby. See the moon up above?
原来附近是有不少血拼。看到天空上的月亮吗?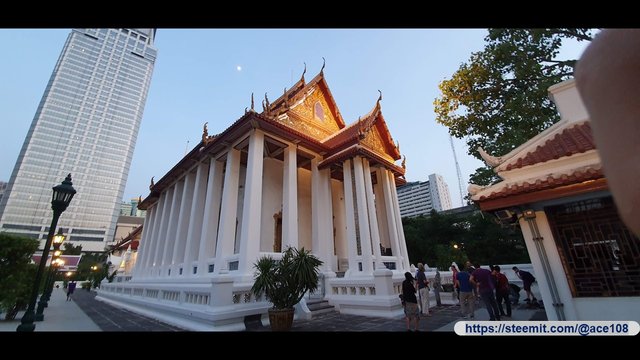 The lights started to come on.
等开始亮了。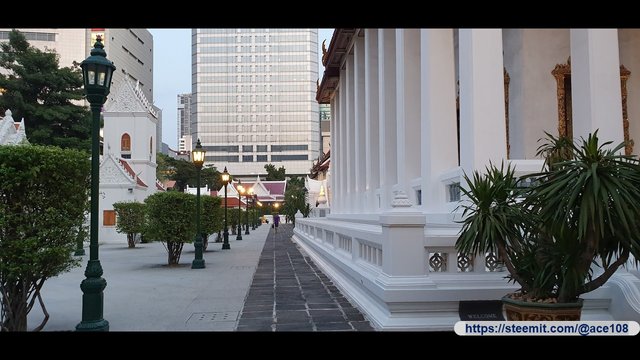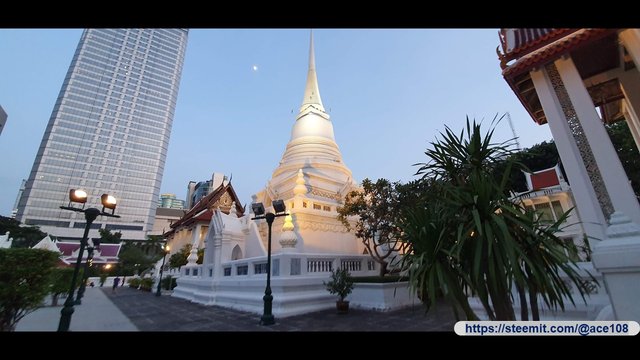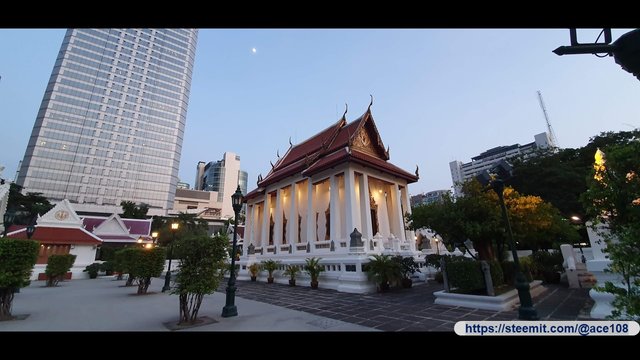 Here are a few of the pagoda lighted up.
这几张宝塔点亮了。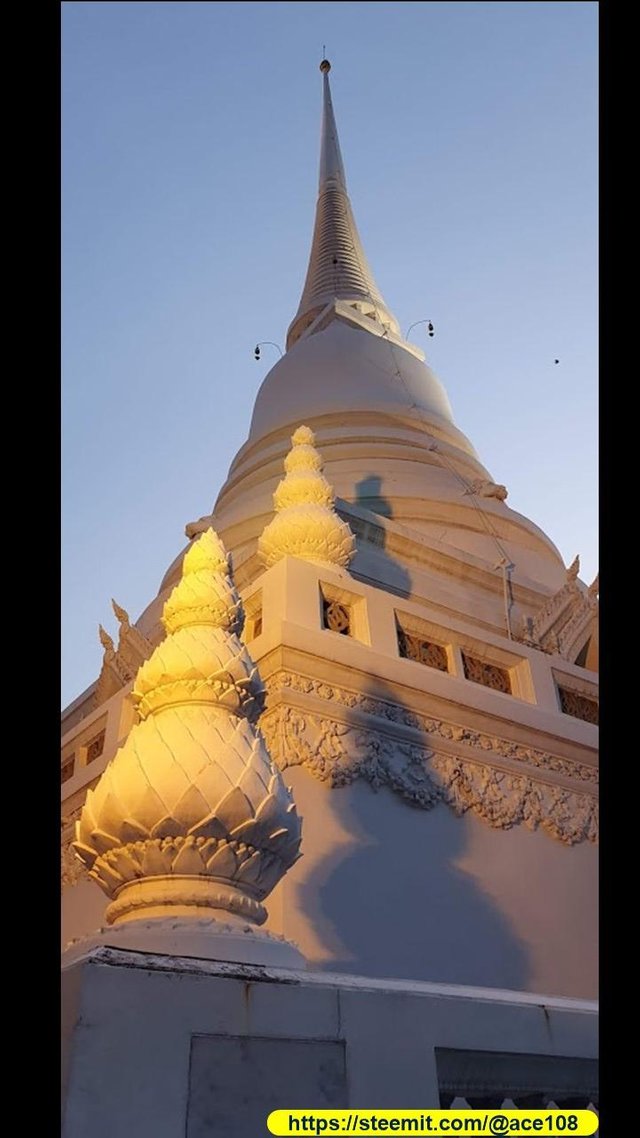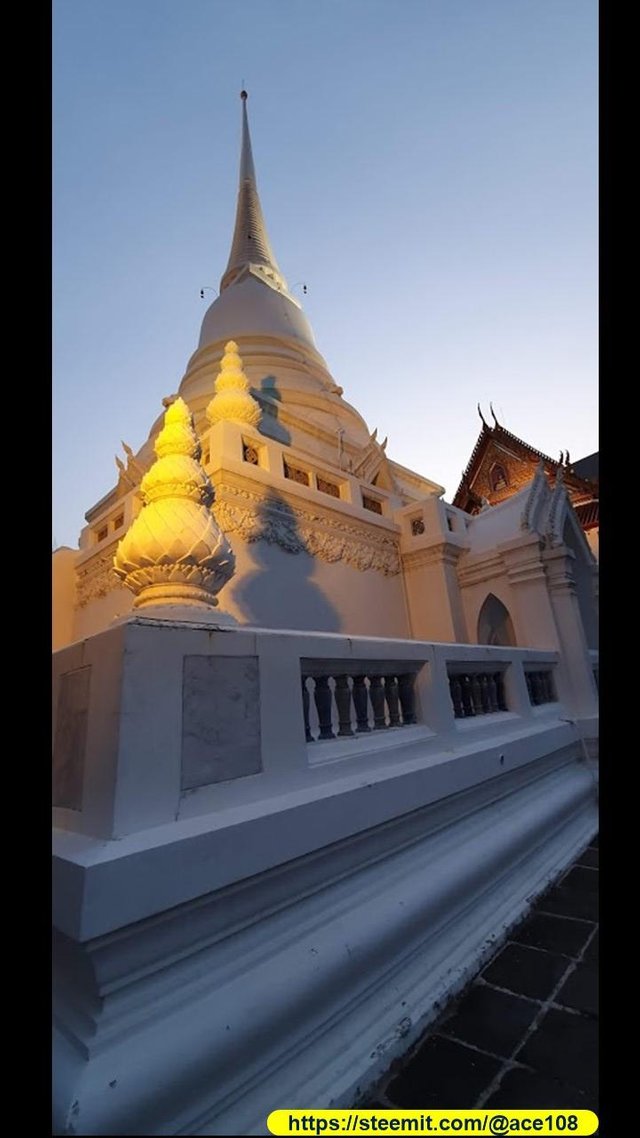 This one with the lion.
这张有石狮子。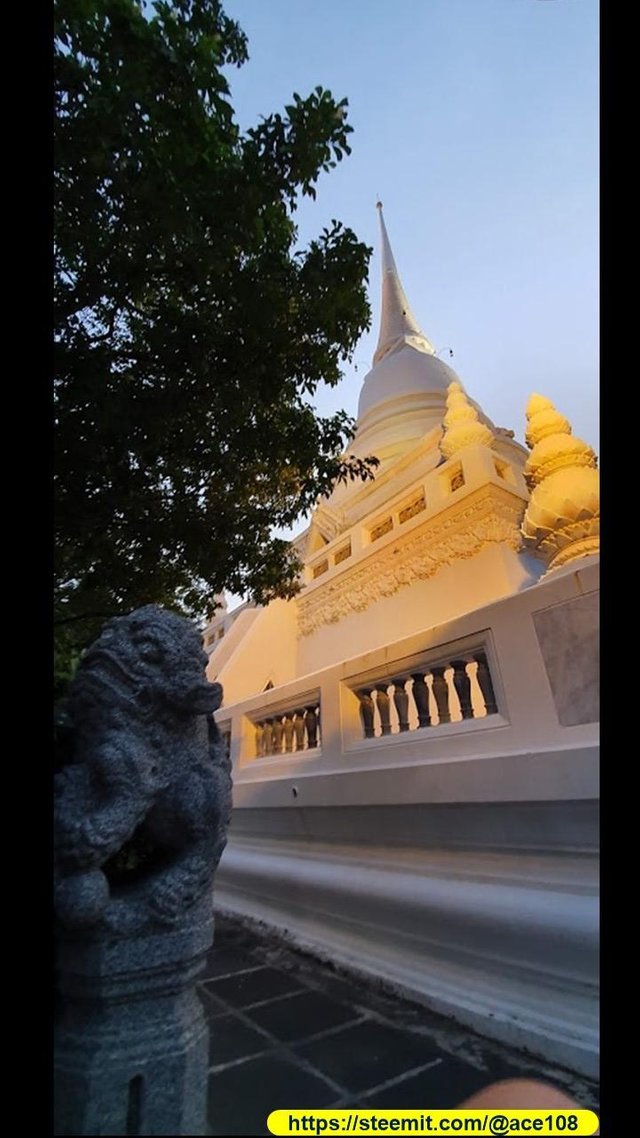 This building has elephants out the outside.
这间外面有大象。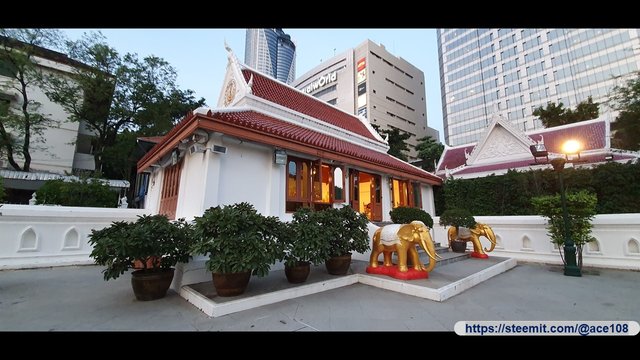 One of the building many of us went in to see.
这是我们进去的其中一间。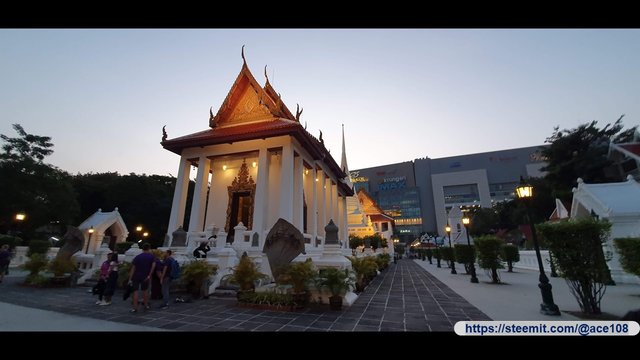 This cat does not look like the first one I saw. Face is not just black.
这猫看来不是刚才那只。不是脸黑黑。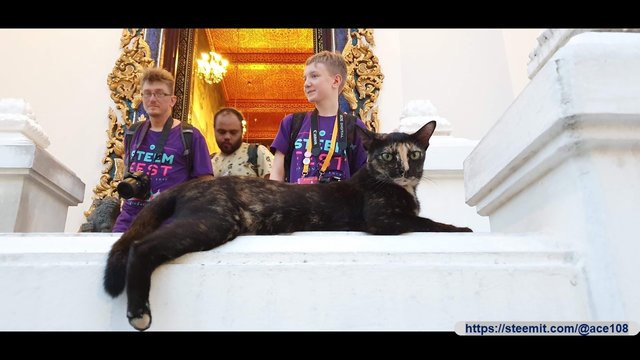 Turned out many steemians noticed it and take pictures of it.
结果很多steemit博主也为它拍照。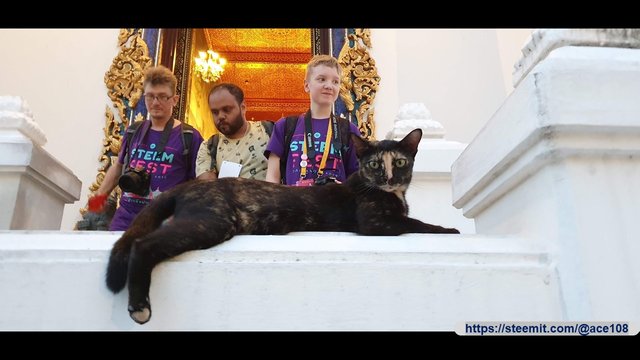 So for those of you who didn't make it there and for
#dailypetphotography
. Here are 2 more photos of the cat.
那这是献给你们没去到的人和#dailypetphotography。这里还来两张。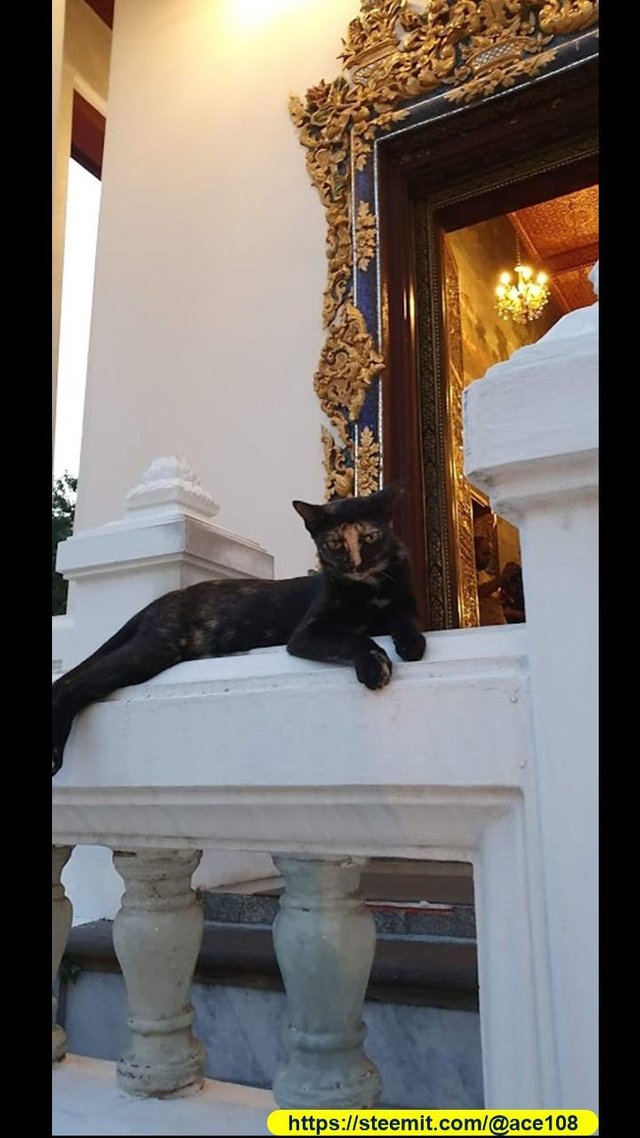 It's like it owns the place.
好像它是这里的主人。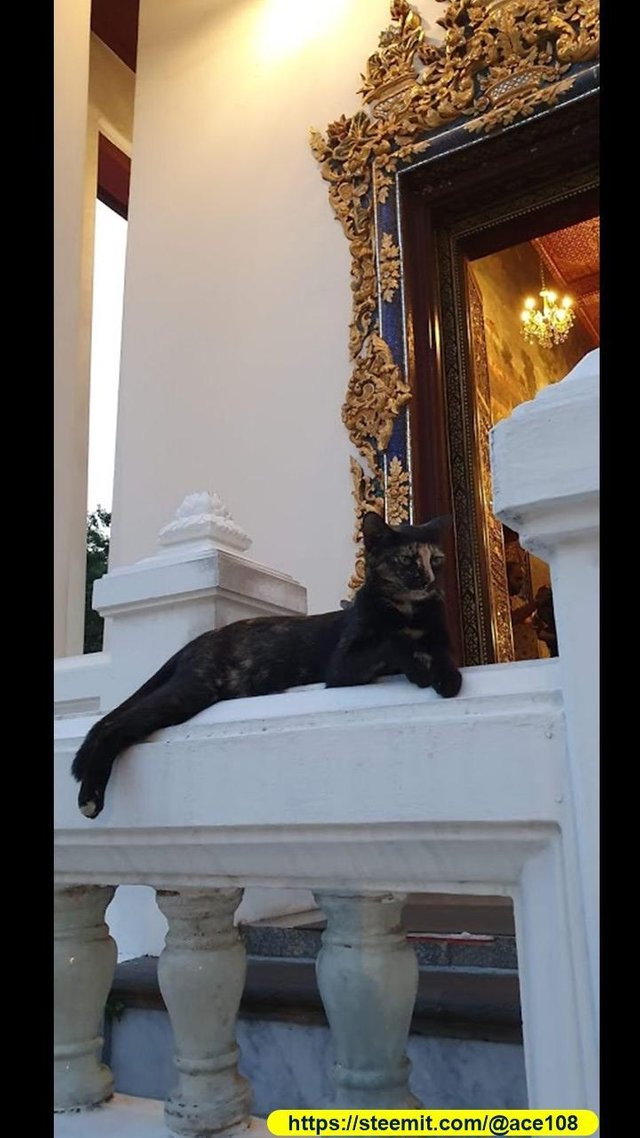 [//]:# (!steemitworldmap 13.746002 lat 100.536731 long Wat Pathum Wanaram d3scr)
---


Please see my other posts:
@ace108
请看我其他帖: @ace108
---

I See👀. I Shoot📷. I Steemit♨️.