I went by Chinatown Complex a recent morning. Not many shops were opened in the morning. This was one of them.
最近一天早上,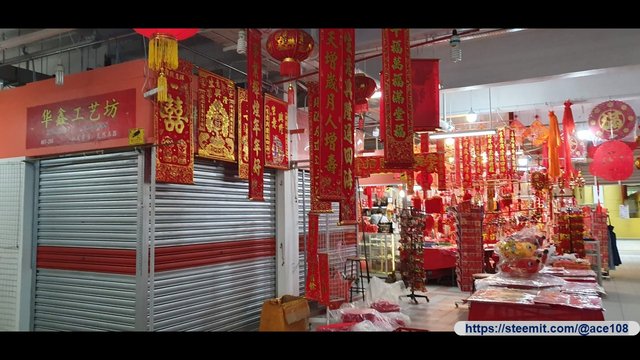 🎶Meanwhile, some music for you to enjoy as you read. This piece is part of Vivaldi's The Four Seasons, particular the first of the 4 violin concertos, called Spring.

🎶让大家继续读的时候,欣赏一点音乐。这件作品是维瓦尔第的"四季"的一部分 - 4小提琴协奏曲中的第一首,名为"春天"。

Source | 来源: https://musopen.org/

https://soundcloud.com/alan-chang-563971986/four-concerti-grossi-4-vivaldi-op8-i-la-primavera-allegro-largo-allegro
Source:
https://musopen.org/music/2213/antonio-vivaldi/the-four-seasons/
---
br>
Selling mainly Chinese New Year decorations.
卖的多数是新年装饰品。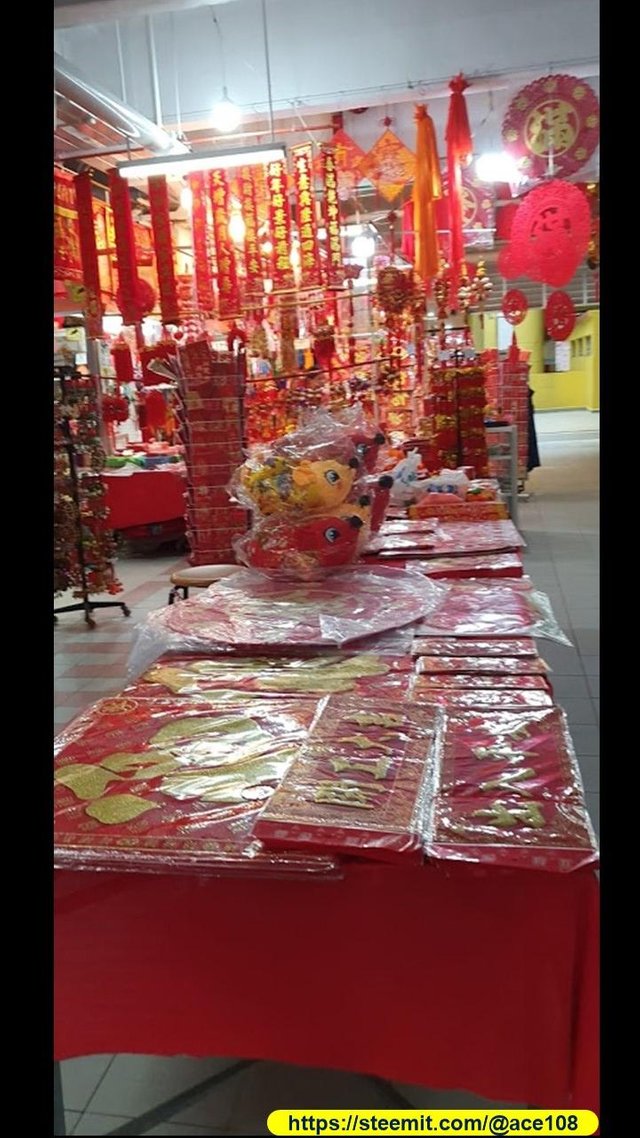 Not many things else.
没很多别的。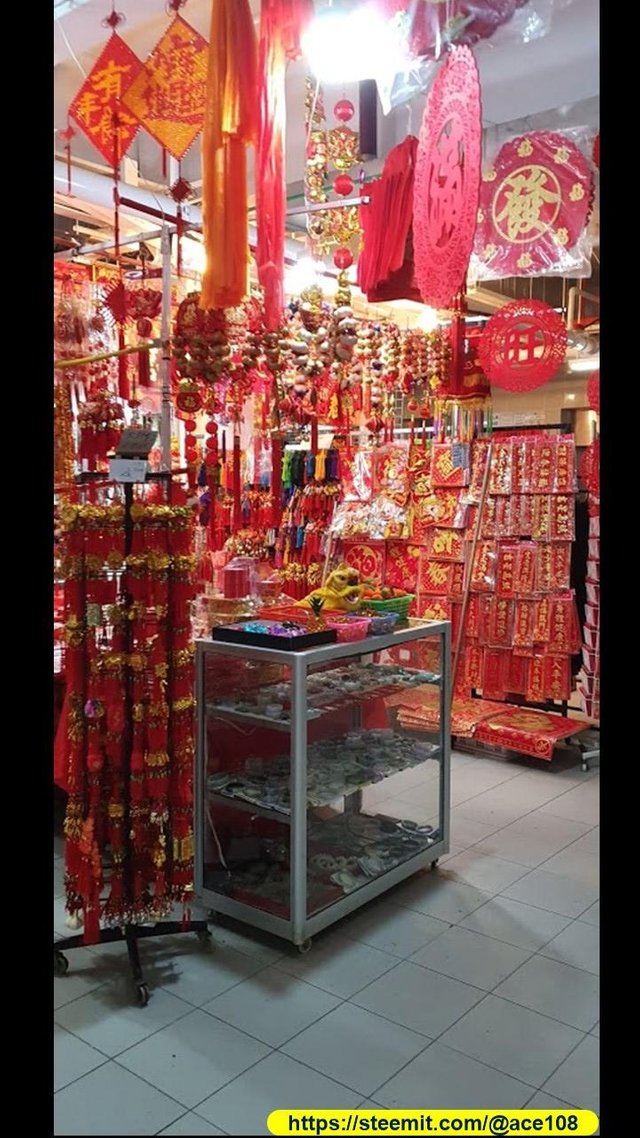 Lunch time, I was back at Chinatown complex again and ended up getting food from the food centre at this stall.
午餐时间又回到牛车水大厦。上楼去熟食中心这摊位买了午餐。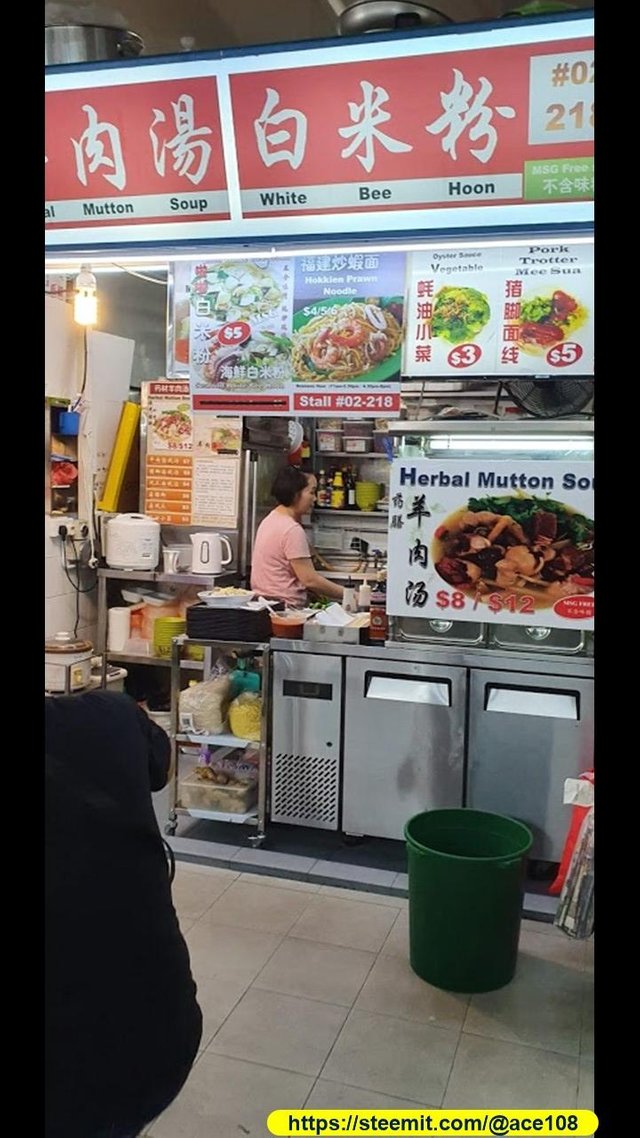 5 bucks for this plate of white bee hoon (rice noodle). Quite a good one.
5块钱一盘白米粉真不错。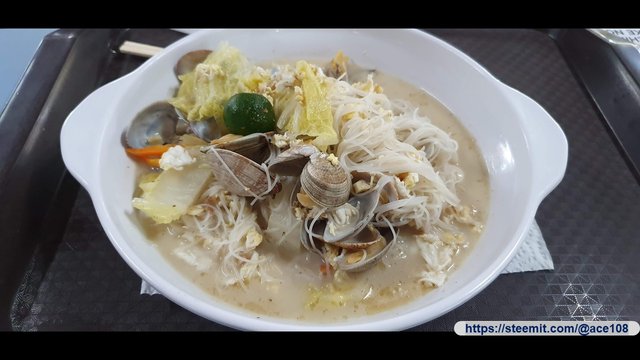 After work on the same day, I met my wife at Chinatown. Up from the bridge, I went down from here.
下班后同一天,和太太再牛车水回合。从天桥上下去。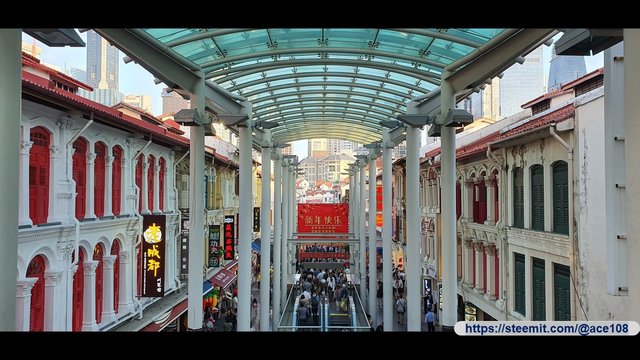 At New Bridge Road, the stage was set up in the middle for the Chinese New Year countdown.
在新桥路,这台设立为了农历新年倒数节目。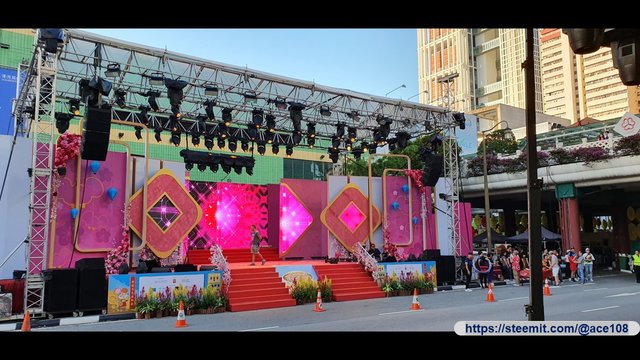 The people from the TV station just finished some prayers.
电视台的人该拜拜完毕。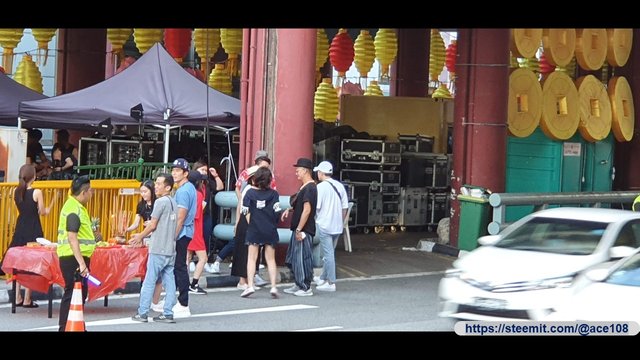 A celebrity some people may be familiar with taking a selfie there.
这明星有些人该认得。他在自拍。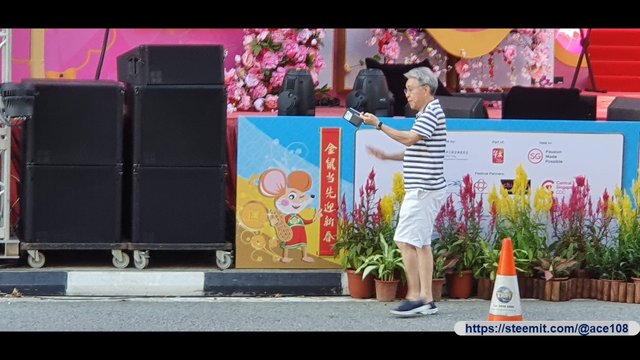 I walked passed the street where the Chinese New Year market is.
我走过这条街是摆了年货市场。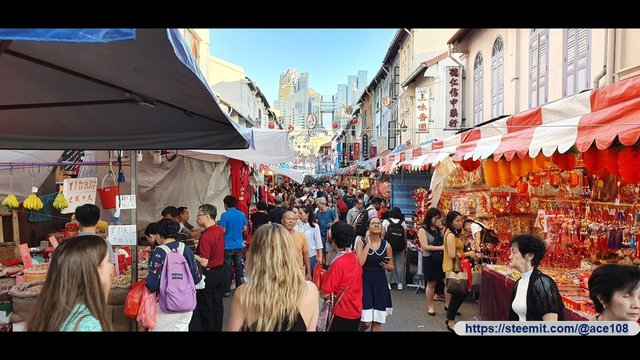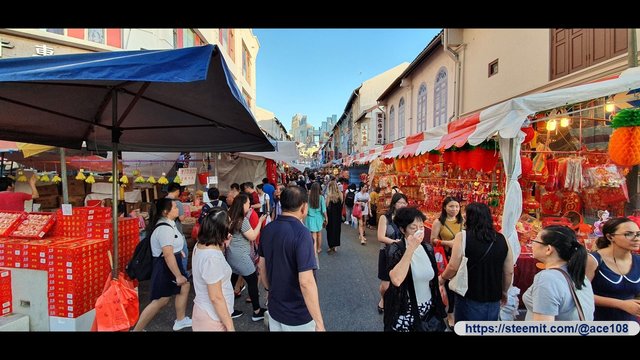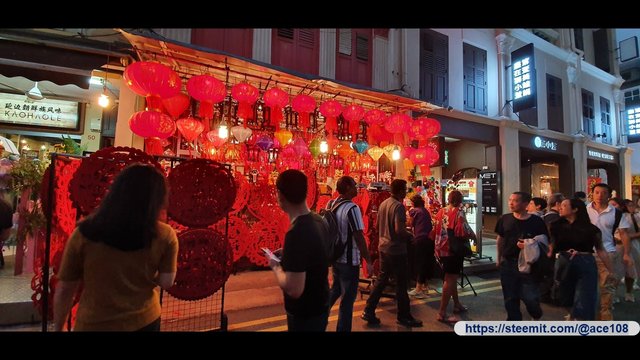 Reached Chinatown Complex where more shops were opened.
到了牛车水大厦。那里更多的店开了。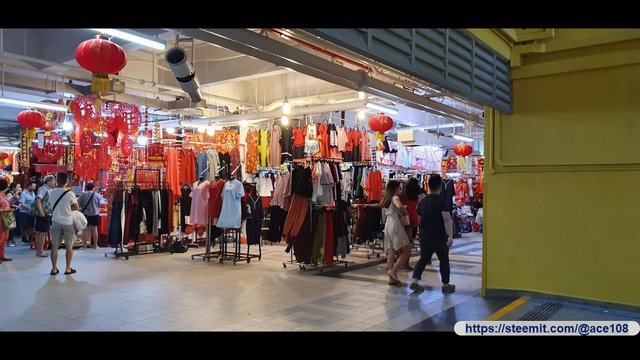 Lovely clothes for those little ladies.
小姑娘的新衣。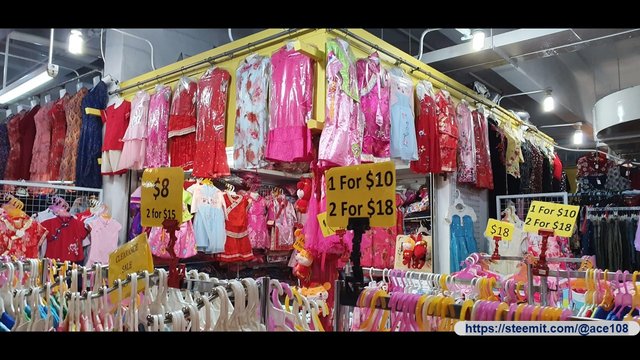 After a quick dinner, back to check out the new year market starting from this decoration shop.
快快吃过晚餐去看看年货市场。从这卖装饰的开始。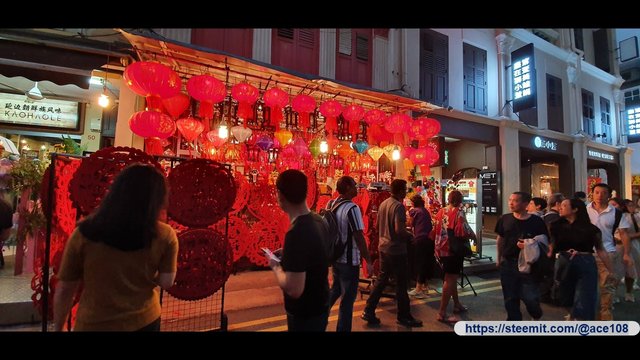 Join me for a 9 minute walk around.
跟我走走看。
"
More people are starting to come.
更多人出现了。
I better take a selfie before it's more crowded.
还没来更多人前,先来个自拍。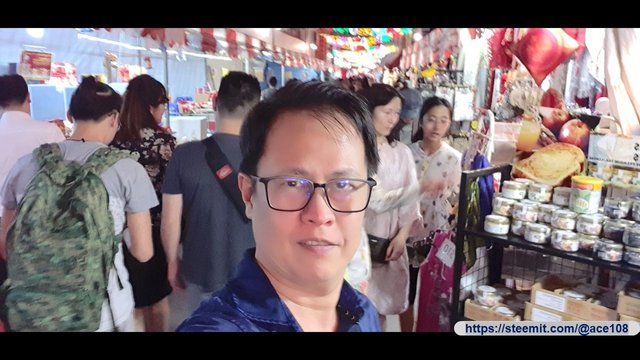 This was the other side at South Bridge Road.
这是另外一端的桥南路。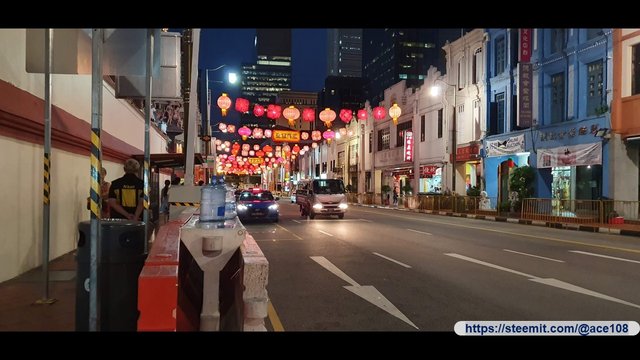 Here's a video of South Bridge Road.
这是桥南路拍的视频。
And a few more pictures.
再拍几张照片。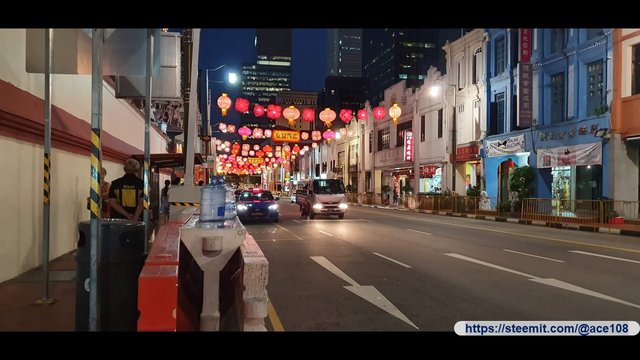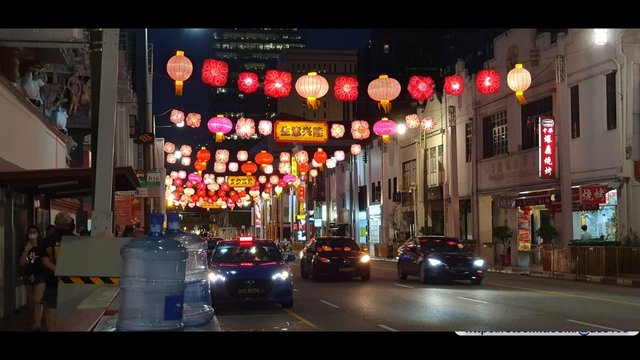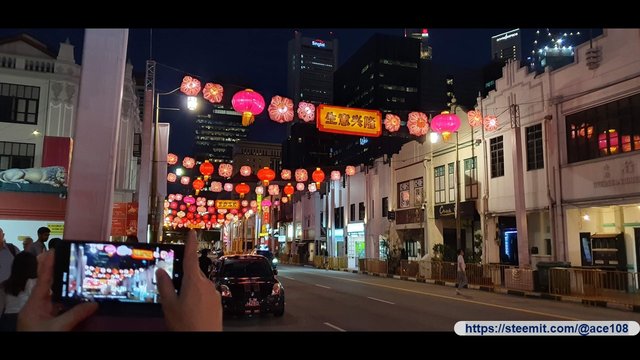 Back to the New Year market at the next street.
回去年货市场。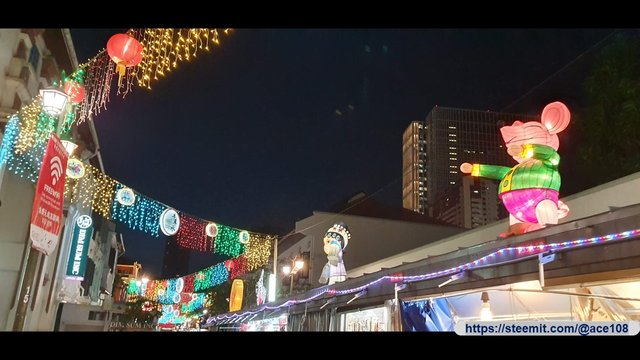 This lantern decoration seems new.
这灯笼看来是新的。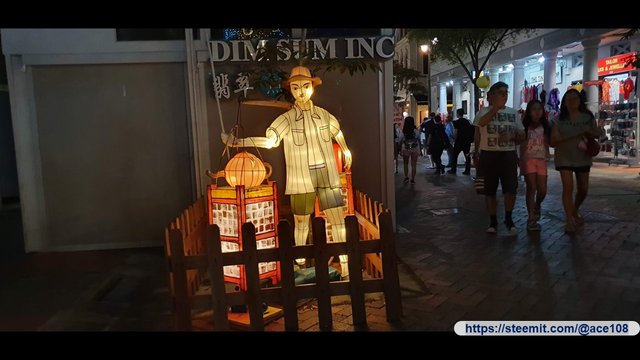 Going into this lane.
进去这条街。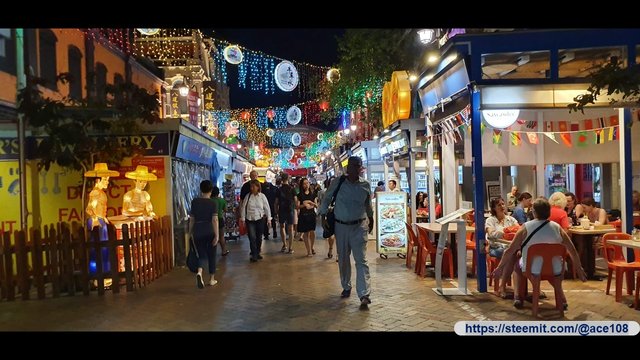 More pictures.
再拍些照片。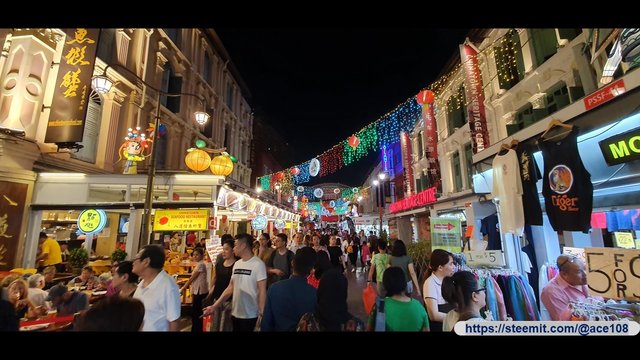 Prices have dropped from a few days ago.
比起前几天,价钱掉了。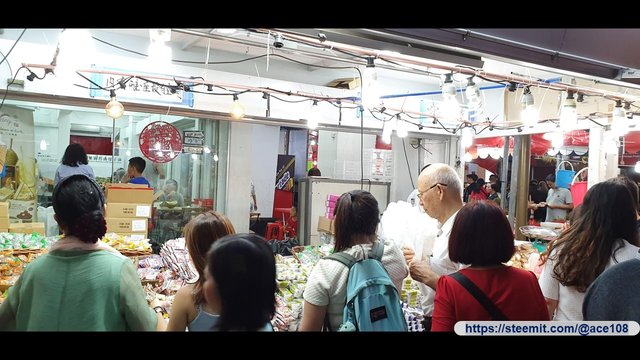 It's getting crowded too.
也开始多人了。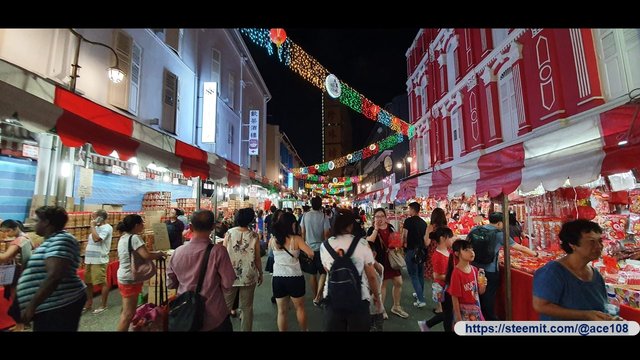 So much items with lower prices. Tough choice.
这么多削价品。好难决定。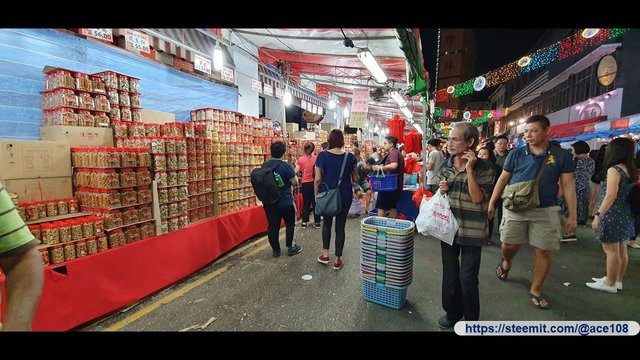 Flowers and plants are here.
这里有花卉。
Some nice minnows.
美丽小鱼儿。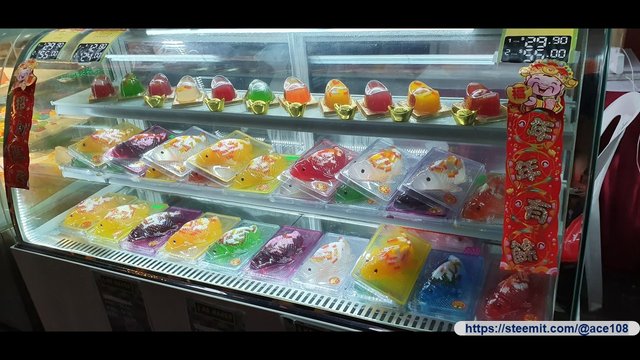 Getting crowded.
人山人海咯。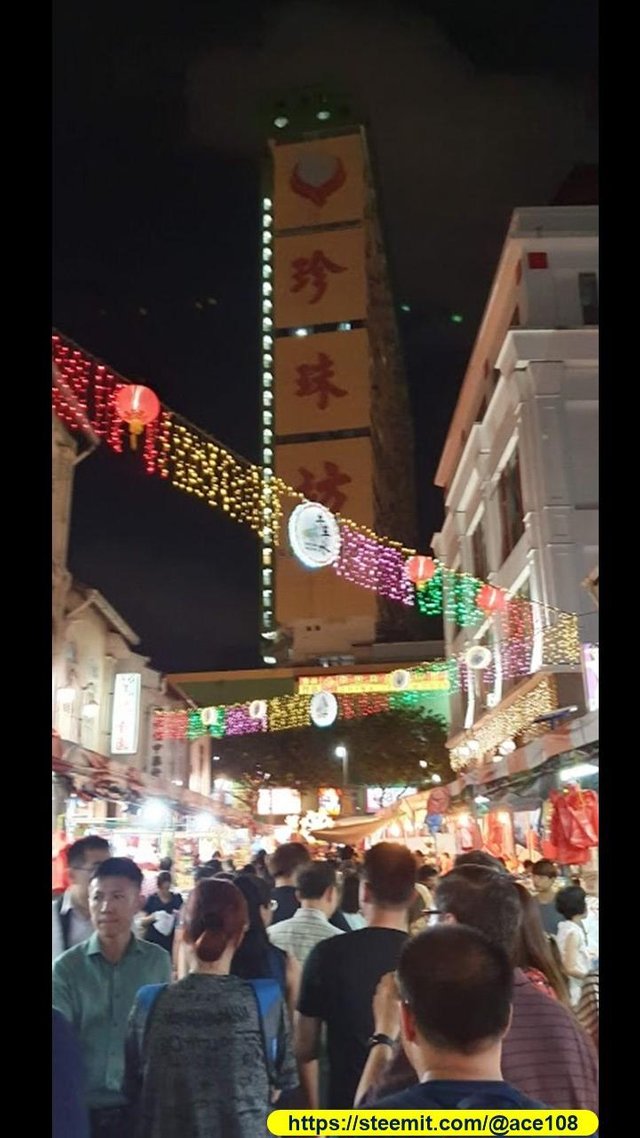 What? A bunch for just $1?
什么?一块钱一把?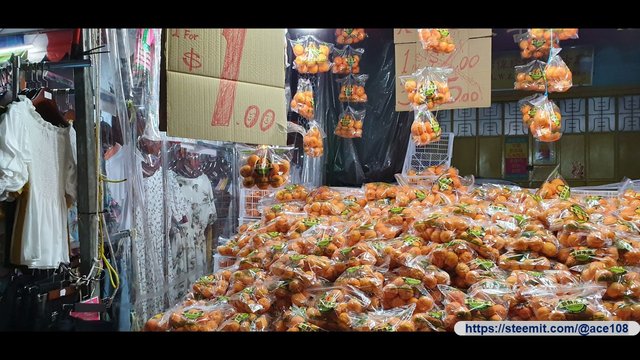 @sg1
said she has spare change.
@sg1 说有散钱。
There were some rehearsal going on stage.
台上有彩排。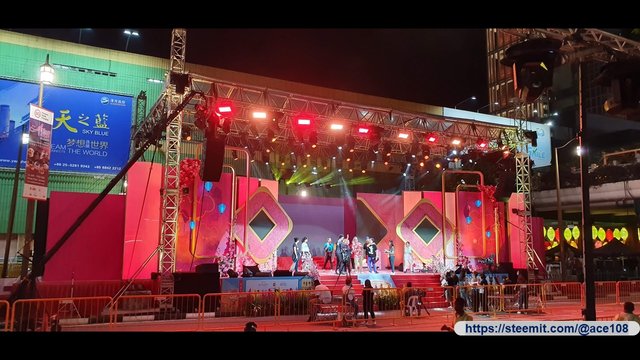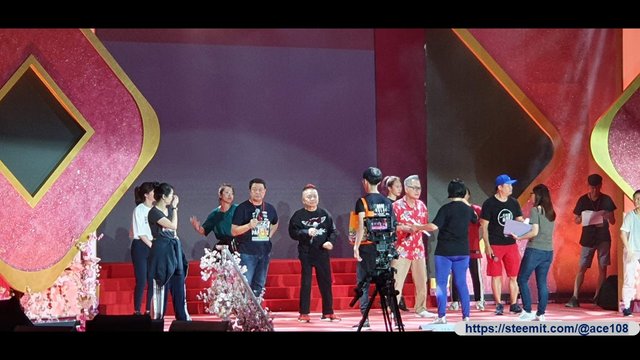 But I'm out of here. Back to the bridge and take this photo before I left.
可是我得走了。再上桥上又拍张这里的照片。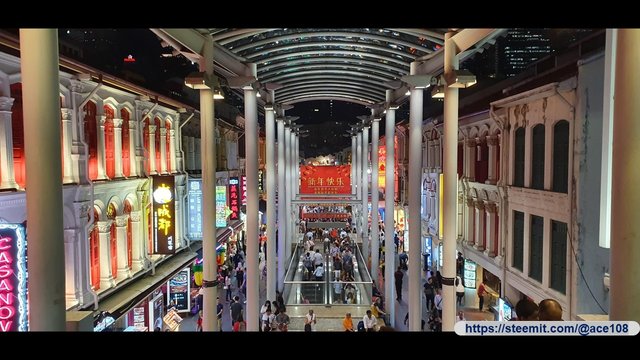 A peep at the stage from up the bridge.
瞄一下下面的台。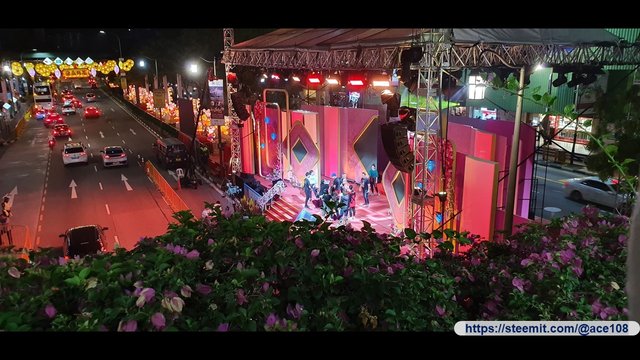 Then a few more photos of the street before going to the bus stop.
然后拍多几张马路的照片。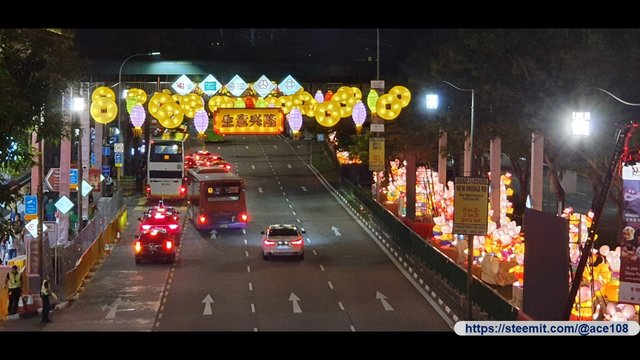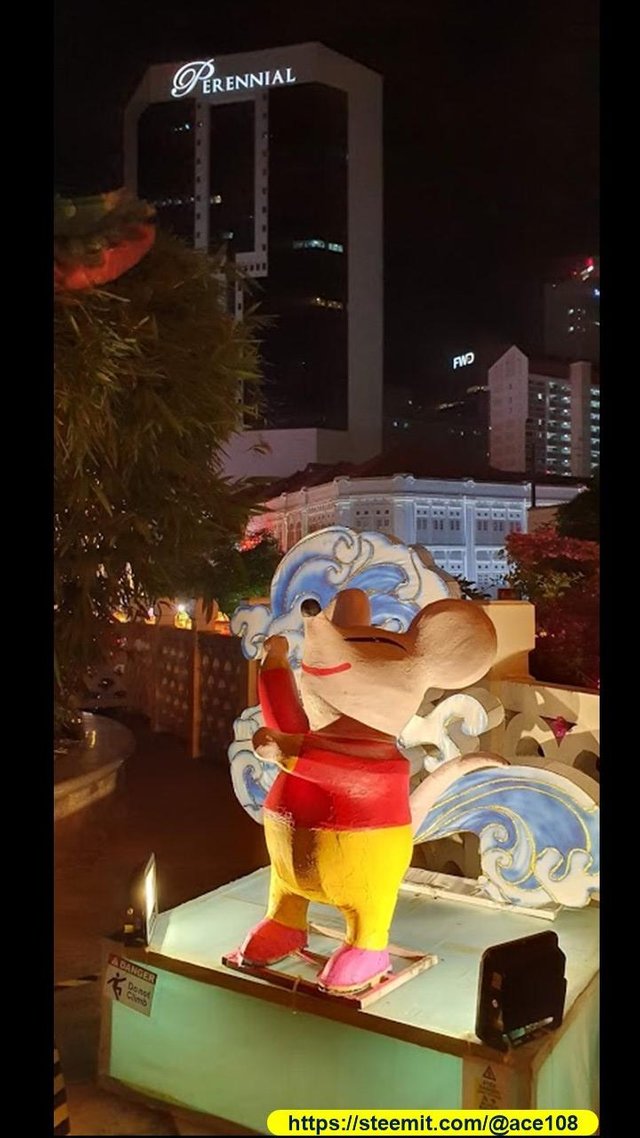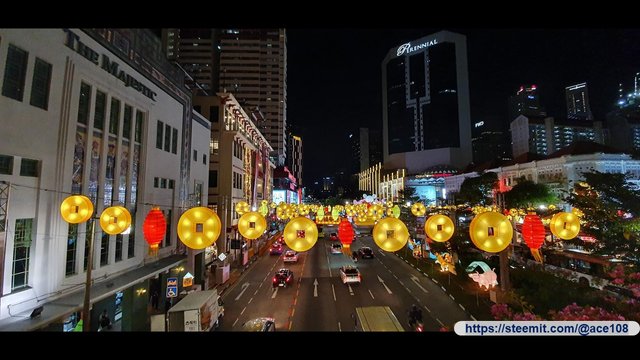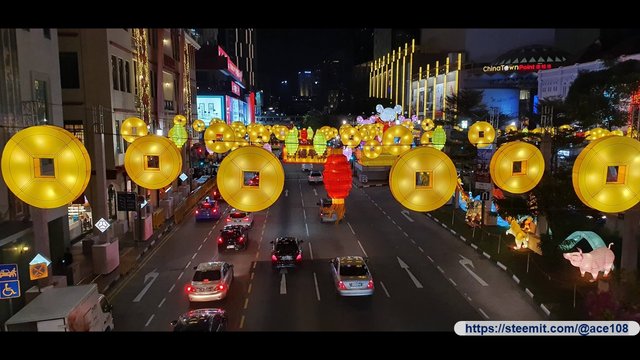 Behind the bus stop is this shop I've not seen before.
车站后面有这家店我没见过。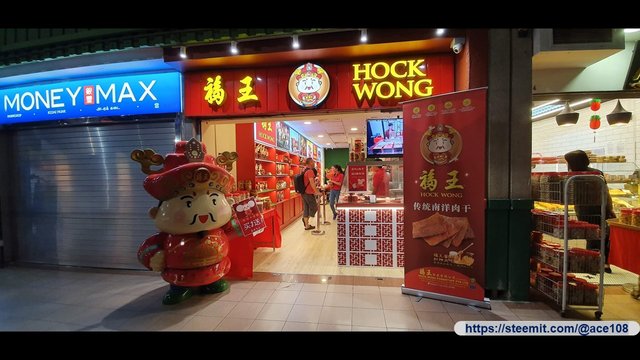 Waiting for the bus and took this last picture.
等车之时就拍了最后一张。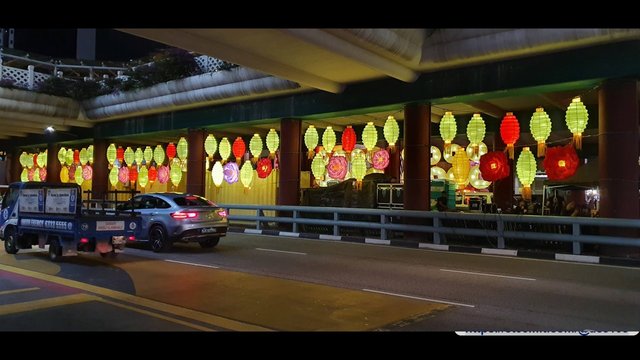 [//]:# (!steemitworldmap 1.281735 lat 103.843705 long Chinatown d3scr)
---



Please see my other posts:
@ace108
请看我其他帖: @ace108
---

I See👀. I Shoot📷. I Steemit♨️.