As I continue the work on prepping https://steempeak.com/ communities interface I thought I decided the SteemPeak community needs another good post and I'd love to get some interaction from you all on this fun topic.
WHICH STEEMPEAK FEATURES DO YOU THINK PEOPLE DON'T KNOW ABOUT BUT THEY SHOULD?
Meaning which ones are underrated or under the radar?
I'd love to hear them and so would @steempeak we'll both be watching for your posts or comments and curating.
Tag me or steempeak but as per usual the best tag to use is #peakreview
---
MY TOP 6
Not in order of favorite... but #4 and #6 are my favorites
Account Claiming
Schedule a post
Setting Null
Snippets
Upcoming rewards
Lists
---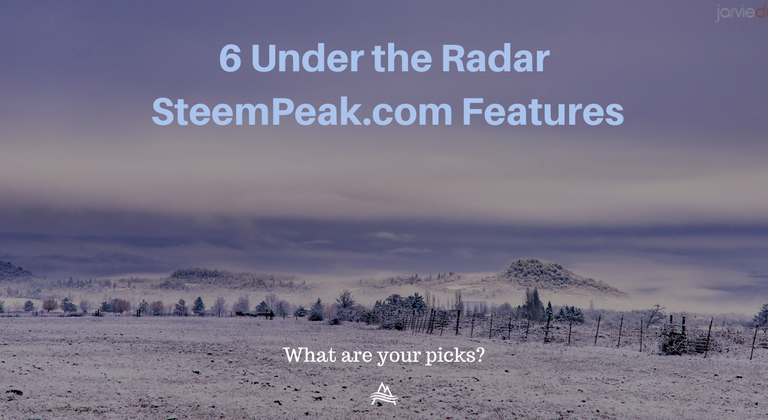 1. CLAIMING ACCOUNT CREATION TOKENS ... and using them.
Having like 4-5k SP is often enough to claim an account creation token. So I'm able to claim a few every week... I presently have 35 and am looking forward to a referral system by steempeak.com at some day where I can get all my friends and followers accounts.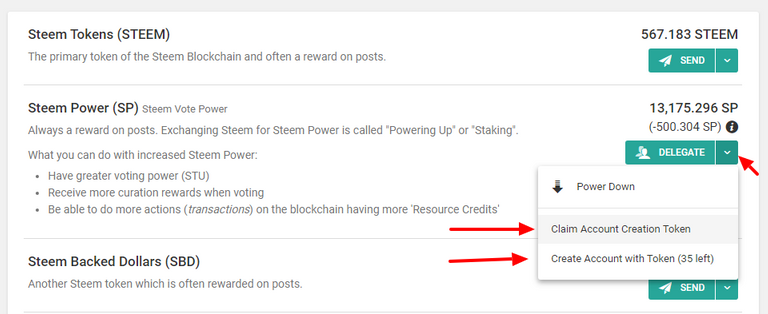 ---
2. SCHEDULE A POST
I know lots of people know about it but for how good it is i still think it's underrated.

---
3. SETTING NULL AS BENEFICIARY = GETTING BURN ICON
If you set your rewards to get burned then you get a nice little icon and i think that's awesome and people may not know about that. Also steem.dao as beneficiary works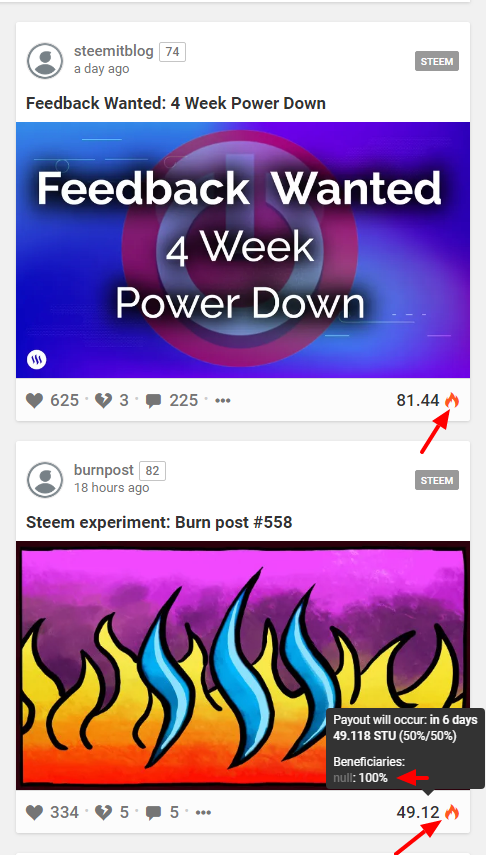 ---
4. SNIPPETS
Ability to save text that I use often on posts is really one of the coolest features for someone who creates content on Steem a lot. As you can see below i have a bunch of them.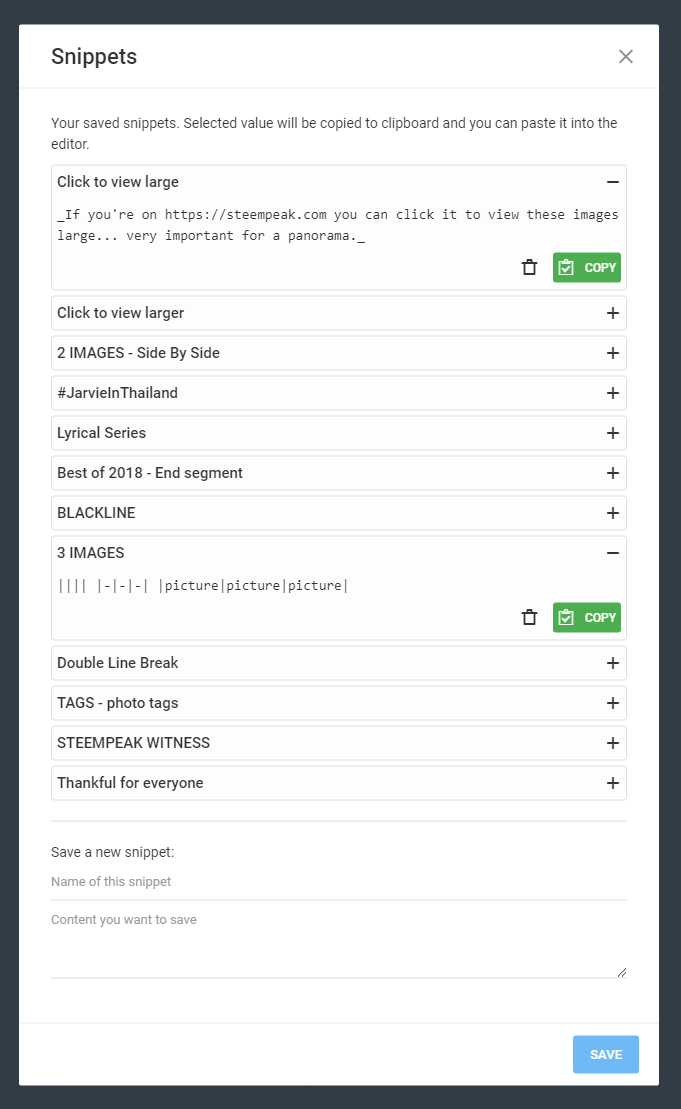 ---
5. Upcoming rewards filter with totals found in the activities page
I don't use this one personally a ton... but I feel like it's almost totally unknown by most people so it's a fun one to share.
I use the filter right above it for BENEFACTOR REWARDS on the @steempeak account to see which users have added @steempeak as a benefactor.. and then have added them to a list and check out their posts often.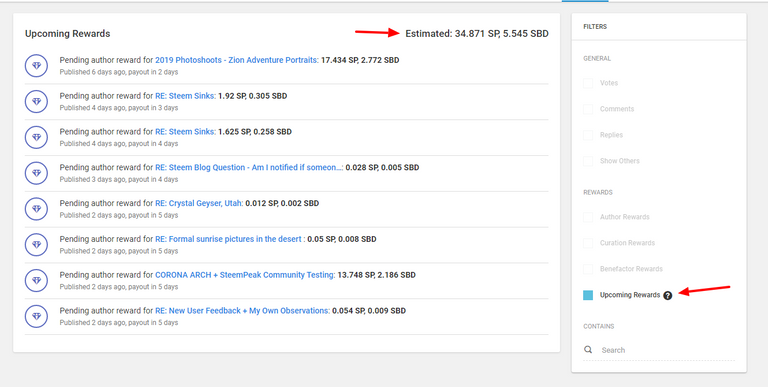 6. LISTS (My Favorite)
No matter how used it is it's still way too under-rated... because it's one of the best unique features for https://steempeak.com/
Feeds from my lists
Follow privately instead of follow publicly using blockchain
Organize and categorize
Check content based on what content i'm wanting to see right then. (Photography, steem stuff, splinterlands, friends etc)
As you can see below i'm a big time user and categorizer in general in life