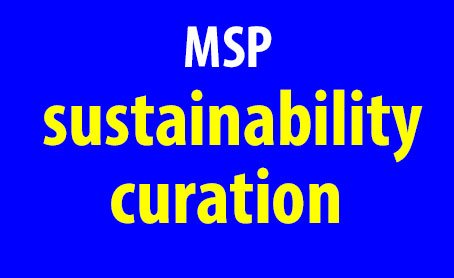 This virus thing is a bit of a drag.

It has kept me busy these past couple of months.

Keeping my head above water, my feet on the ground, and my hands in the dirt growing our food.

I've turned up the dial to 11 on the gardening front these last few weeks. Every square inch is being put to use to produce food.

While I'm waiting for everything to sprout, grow and ripen I thought I'd hop back on to check out some of the great sustainability related posts on Hive...

---
---
My Sustainability Five Picks of the Week...

---
---
---
---
---
ULOG - Weekly Thoughts - 04 May - 10 May 20 Homesteading This Week... by @frostyamber

---
---
Raised Beds From Scrap Wood. Easy Project by @artonmysleeve

---
---
SUPPLYING WATER TO THE TOMATO AND VEGETABLE PLANTS by @johnolusegun

---
---
The Minnow Support Project has multiple curators that pick five posts from under-valued minnows each week to highlight through MSP3k. This way MSP and PAL can promote new writers and content creators on Hive, and in effect reward them for doing a superior job.
---
---
[ header graphic by @pennsif ]