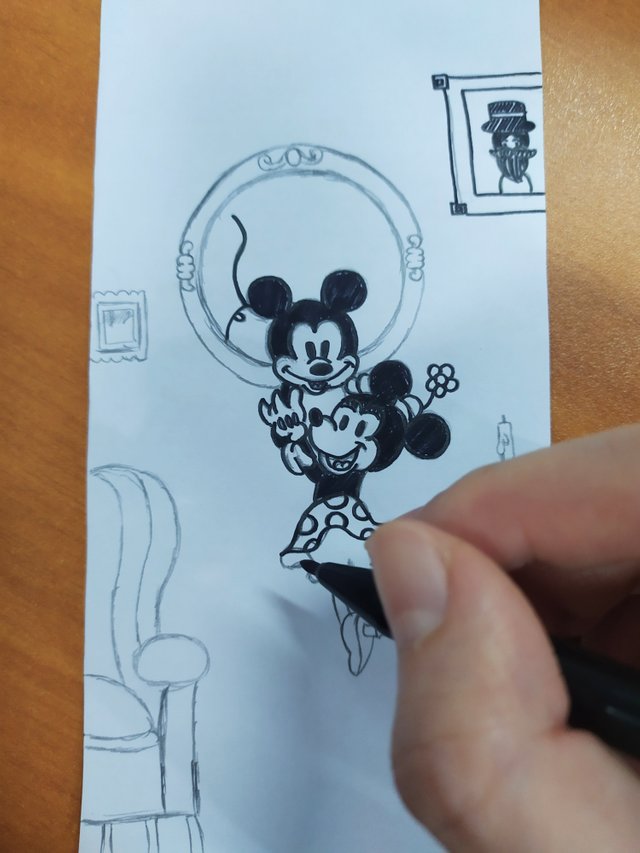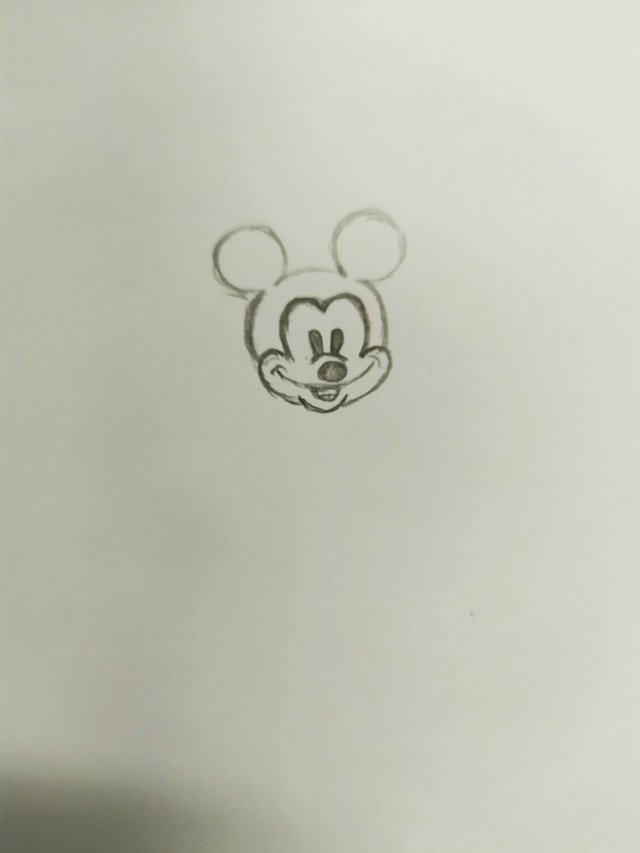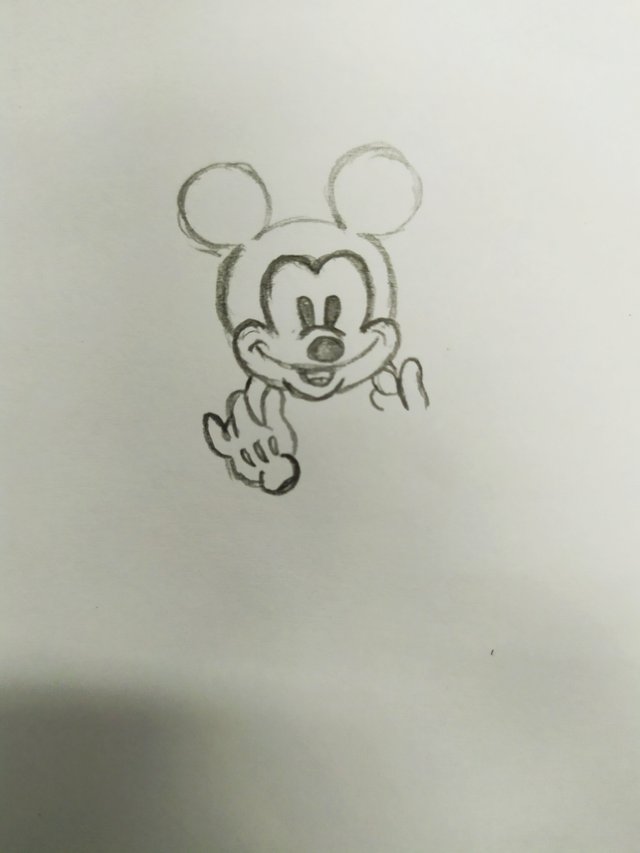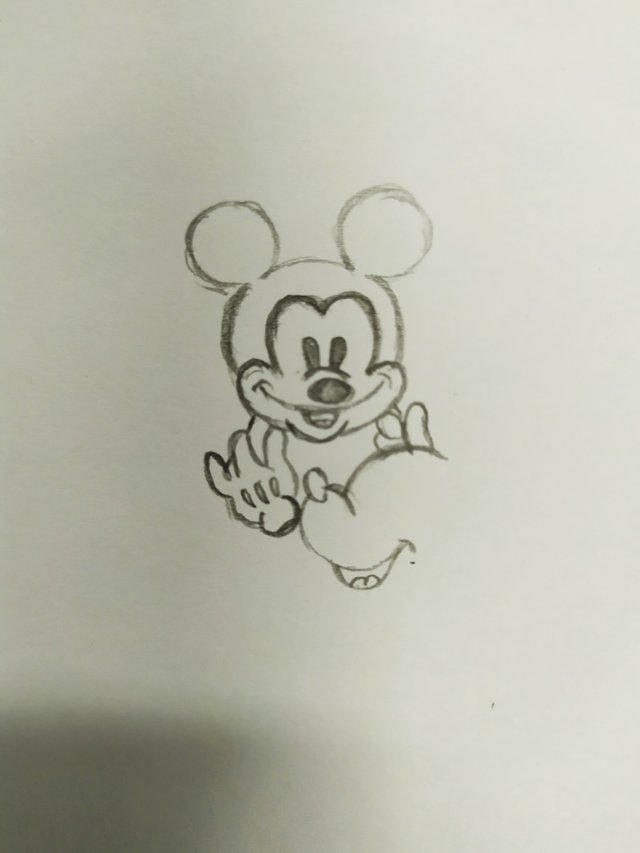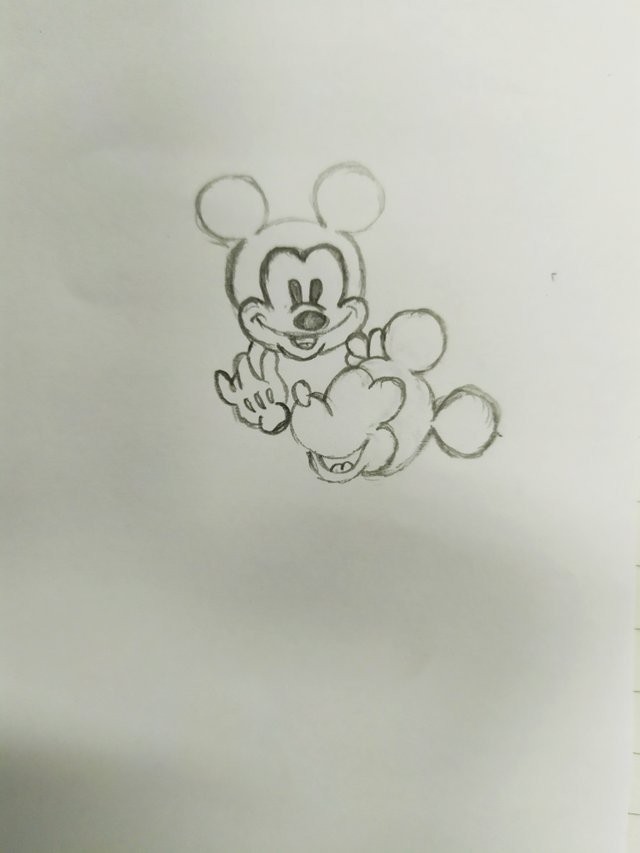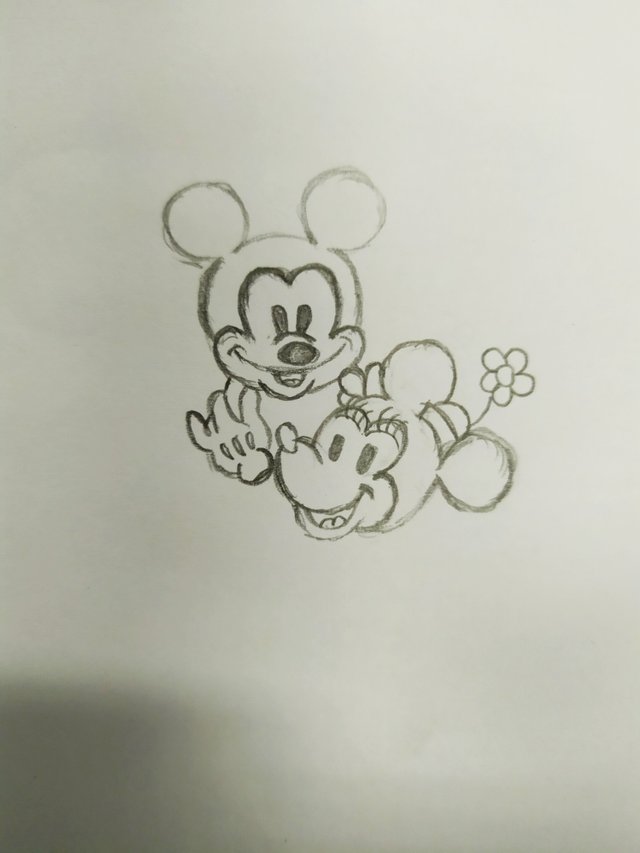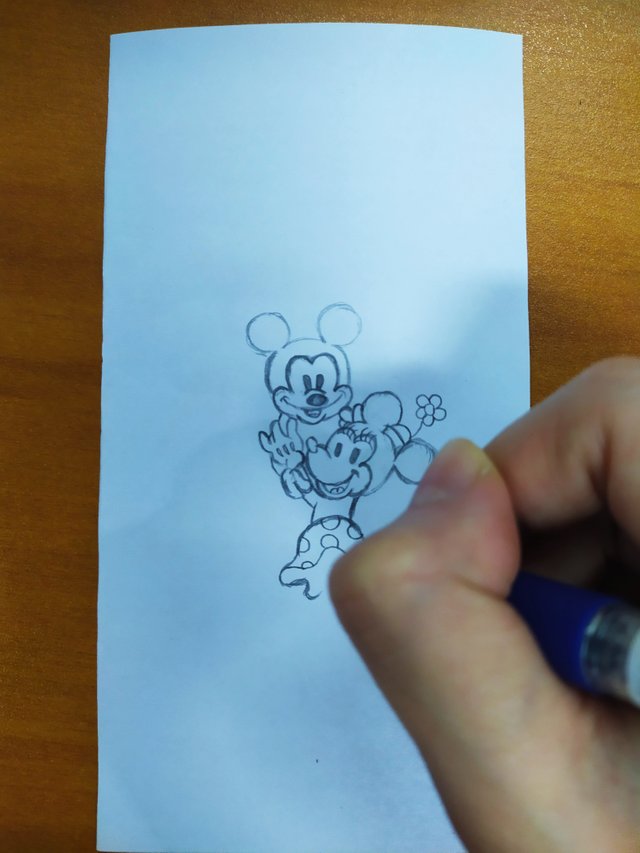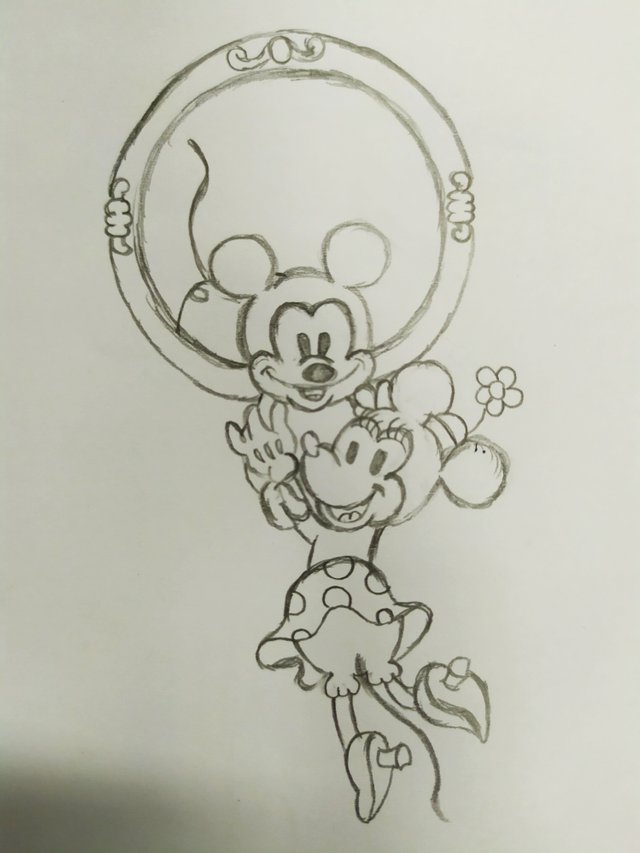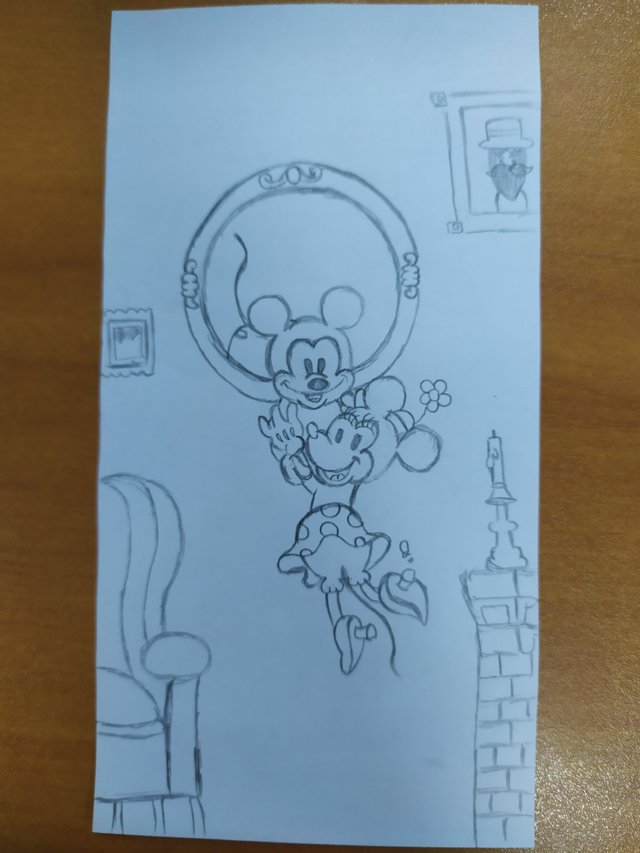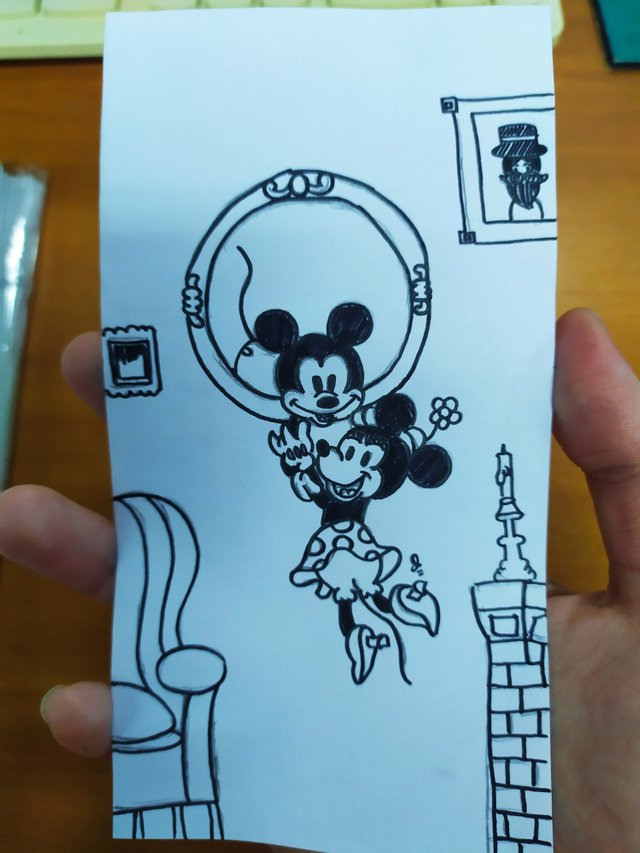 Mickey & Minnie Mouse easy drawing how to
Hello, friends!
Today i would like to share how i made this picture, step by step..
Only needs a mechanical 2B pencil, an eraser and a black marker.
I start this by drawing mickey. Only draw the head.
Then minnie's hands, also minnie's head. Don't forget its' hat. Continue with the body, skirt, legs and shoes. And also the tail.
Now, draw the mirror and also part of mickey's pant and also the tail.
Finished, then draw the a part of sofa, part of fireplace and also frames.
Last, use the black marker to bold all. Don't forget to fill in their body, cause the color is black.
Happy Drawing!