Hi fellow Hiveians,
Today I wanted to share some amazing pictures we took during the lightning storms that were happening at the lake! This is my entry for the #monomad daily challenge. You can find their posts by following the @monochromes account and watch for the daily post!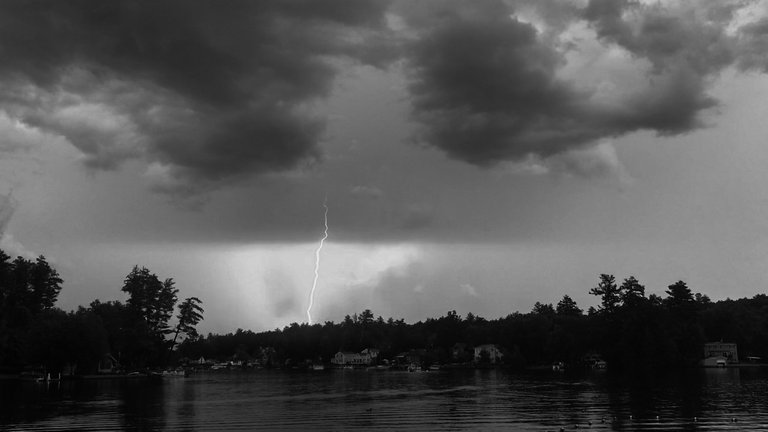 Zeus's Anger
So I think this might the first time we ever captured a lightning strike in a picture! My wife (@ssiena) was taking lots and lots of pictures between our two phones when she finally got the perfect burst. We captured this fantastic bolt and reflection!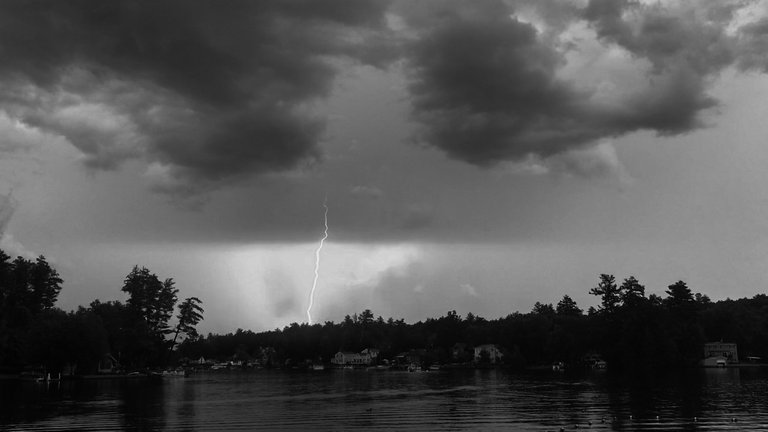 I think I like the jagged reflection on the water of the lake better than I like the bolt coming down. It's a tough choice though!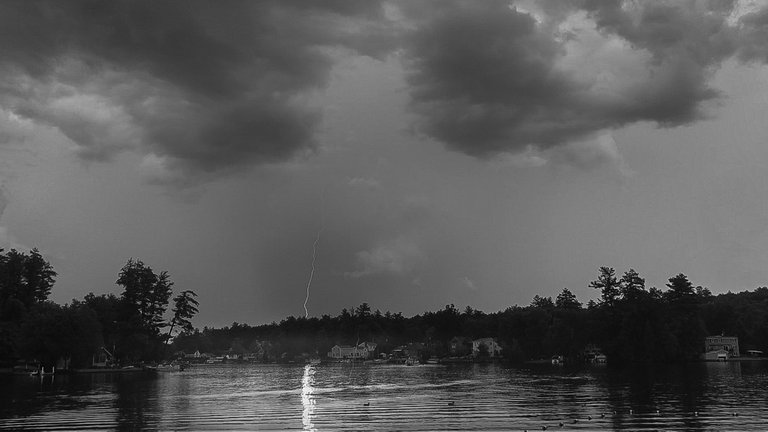 The lightning storm definitely felt like the wrath of Zeus. It lasted for over an hour! I've never before seen a thunder storm that's lasted so long. We absolutely loved it. Plus what more of a perfect place to watch it than a lake with a perfect view?
Your Favorite?
Let me know which one is your favorite! Drop me a comment below, I would love to know!

Connect with me!
Did you enjoy this post or my other posts? Please consider following me for more! @cmplxty
Do you want to get paid, in crypto, for searching the internet? Try using and signing up for Presearch to earn some great crypto! I've currently got 1,585 PRE tokens, with a market value of $28.57. It doesn't sound like a lot but when you search using sites like Google you get paid $0! Join Presearch to break Google's stranglehold on the internet searches. If you'd like to sign up, use my referral link below and spread the word!
https://www.presearch.org/signup?rid=513043
Still using hive.blog? Upgrade! PeakD is a much better user-interface, gives loads more information at your fingertips and has some of the best developers behind it. Give it a try, go to www.peakd.com and see how much easier it is. You just need to use Hivesigner or Peaklock some of the most secure ways to log into other Hive frontends.
You can use my referral link to sign up through PeakD and I get to keep an eye on your progress and help you out! https://peakd.com/register?ref=cmplxty