I've heard many good things about this version of Tomb Raider - Rise of the Tomb Raider. Some friends told me the game play was excellent and now I can see that the graphics of this game are spectacular, too... just check this out: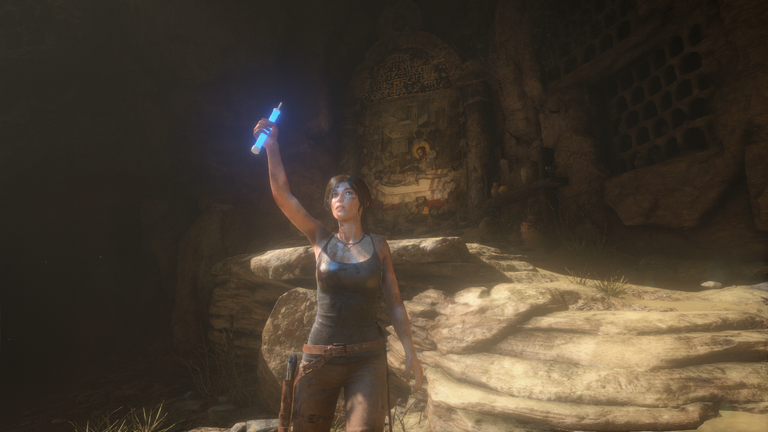 I saw this game on sale on Steam for merely 7.50€ - including some DLC packs plus the Season Pass - and I couldn't resist grabbing it. The game is available on Windows, Linux and MacOS. This is a very nice feature offered by Steam. I still remember when the 3 versions of games had to be purchased separately... that meant that if we wanted to test it on another platform, we had to buy the same game again. (Actually, back then... the versions would be for Amiga OS, Windows and Mac OS. Linux had no games. Yet.)
After purchasing it, I was going to play it on Windows, since I have an old XBox Wireless 360 Controller which I was assuming it only worked under Windows. But I decided to give it a try on Linux anyway.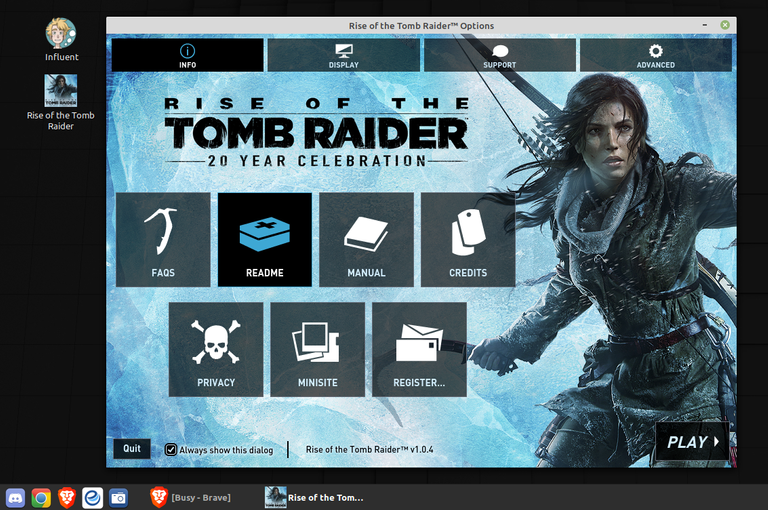 The game installed like a breeze, with no problems whatsoever. Not even a small glitch.
Then I ran the game, wondering how the hell I was going to play without a controller. 🤔 I was still thinking about searching for Linux drivers for the controller when I turned it on and checked the settings of the game.
My jaw dropped when I saw the XBox 360 Wireless Controller was recognised and already active, without any extra configuration or driver installation. I simply pressed the power button and lo and behold, it was already working! 😲
Linux has come a long way, since I start meddling with Debian 1, back in 1996! In those days, every little thing was a nightmare, from installing a mouse to connecting to the Internet with a modem. We would bang our heads against a wall more times than we changed our shirts, because every little thing would make the whole system crash and we had to spend hours looking for solutions.
Nowadays I'm running Linux Mint 19.3 Beta and it keeps surprising me. Everything simply works without a glitch, from Wifi Cards to Wireless Keyboards and Mouses... and even XBox controllers!!! 🤗
By the way, I'm writing this article on the Linux Version of eSteem.
@good-karma and the rest of the @esteemapp have been doing a great job on this app. It has probably the best editor of all the Steem frontends.
I guess now there are no more excuses for someone claiming Linux is too complicated for them. It's as easy to use as Windows, if not easier.
There are many flavours of Linux available but if you ask me, Linux Mint 19.3 "Tricia" - Cinnamon Edition is the perfect distribution, both for newbies and for experienced users.
If you had never tried Linux before and have an empty hard drive laying around, give it a go and let me know what you think of it. 😉
---
Learn How to Maximise Your Upvotes in the Various Tribes
---