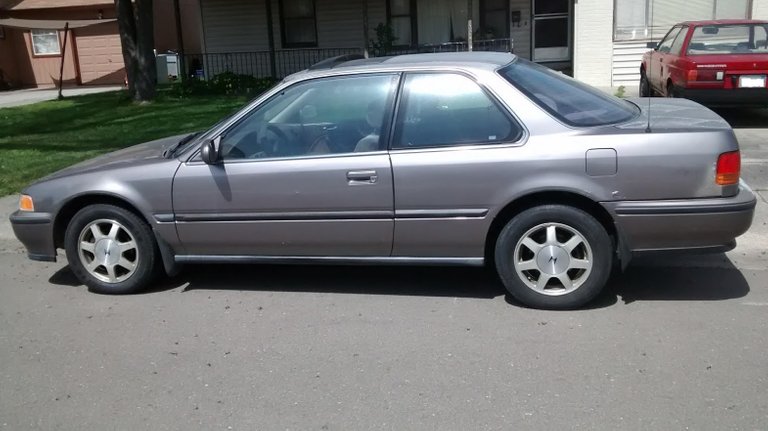 Yes, my 93 Honda Accord was stolen on Friday and recovered on Saturday. I can't get it right now as I have to get a release from the Oakley Police department. Their records office is only open Monday through Friday.
Well, that is good as if I would have gotten my car back today it would cost more money since it is the weekend. Yes, I will get the release at the Oakley Police then go to the tow yard in Antioch and pick up my car. Tow yard fee is about $300 on Monday.
Yes, I got a telephone call from the Oakley Police this morning with information on my stolen car. It had been recovered and there is a man in custody.
He got caught cause he ran out of gas and walked to a house for some help and the police there was called and they picked up the guy with the stolen car.
Well, the officer told me there is damage on my ignition. Well I guess that is how he started the car. Something I will have to get fixed, but my car is recovered. I was already looking at a 98 Toyota Camry for about $1900, but I don't have to buy that car as I will get my car back.
So the guy was caught cause he thought there was plenty of gas in the tank. You see my gas gauge is broken and it is stuck on full. I knew that the car could go another 230 miles with the gas already in the car and he used up all that gas.
I thought the car might be found somewhere in the bay area.
Well, it all worked out and my brother will drive me to the Oakley Police and then to the tow yard in Antioch on Monday, Mom wants to come also.
Let's end with a scripture, as it is written, And we know that all things work together for good to them that love God, to them who are the called according to his purpose. Romans 8:28.
If you enjoyed this blog, please upvote and follow.
Thank you, David.
Image is mine, taken with my Moto G.