Some of you may be familiar with @steemmatt and the way in which he scours his neighbourhood curbside for otherwise useful goods that can be saved from winding up in landfill, and actually makes a pretty decent living off it. If you haven't yet, I strongly reccommend checking out his feed, it's fascinating some of the stuff he's able to find - and a little scary that people are prepared to just waste this stuff.
Recently, Matt decided he would up the ante a little bit and offer up some of these salvaged treasures here in exchange for some crypto goodness in the form of Steem, and among those treasures were these little beauties....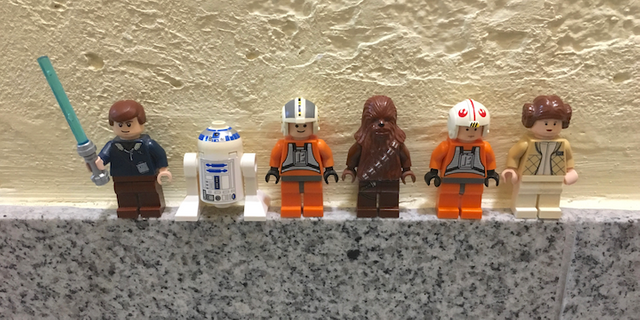 photo by @steemmatt
Yep. Some Star Wars minfigures. Well naturally this piqued my interest so I opened negotiations. Shipping to Australia was going to be fairly unecomonical for half a dozen figures, so Matt went into his stash of curbside finds and pulled out even more figures - this lot.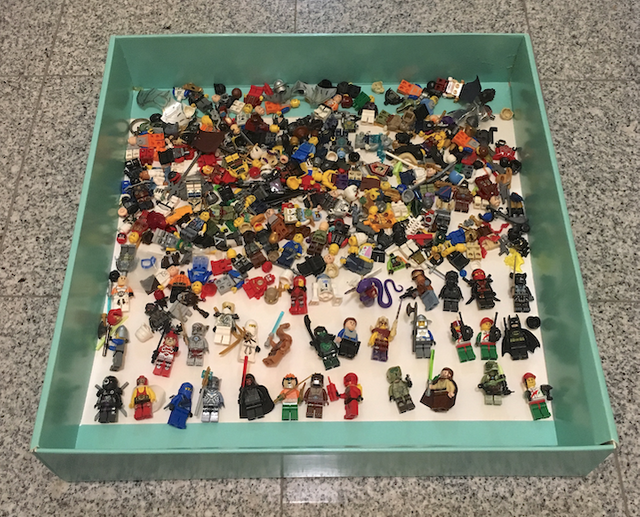 photo by @steemmatt
Well that looks like a nice little mix of stuff I can see (including a couple I need for my own collection) and the element of surprise. Negotiations opened, we settled on a price and I set about turning some fiat into Steem (not as easy as I first thought it would be, but I got there in the end). So this sweet little bundle of minifgure awesomeness will soon be winging its way to me, and I promise you all I'll be sure to make an unboxing post once it arrives so we can see exactly what it is that's been saved from rotting away in the ground for years to come.
Until next time - leg godt - Play Well.