Good Day Guys
Finally, the day that I have been waiting for Saturday. I was really excited about it because I will be able to get some rest after having a hectic week on my job. It's actually a Holiday called Labor Day and I'm really lucky despite being a healthcare worker we don't have to come in during Holidays. So what's the best way to spend your rest day? By spending time with our pets.
For those of you who don't know our cat, his name is Yoda. When he would go into this position biting my brother's foot he would stay still and it was an opportunity to put that stuffed toy on top of his head.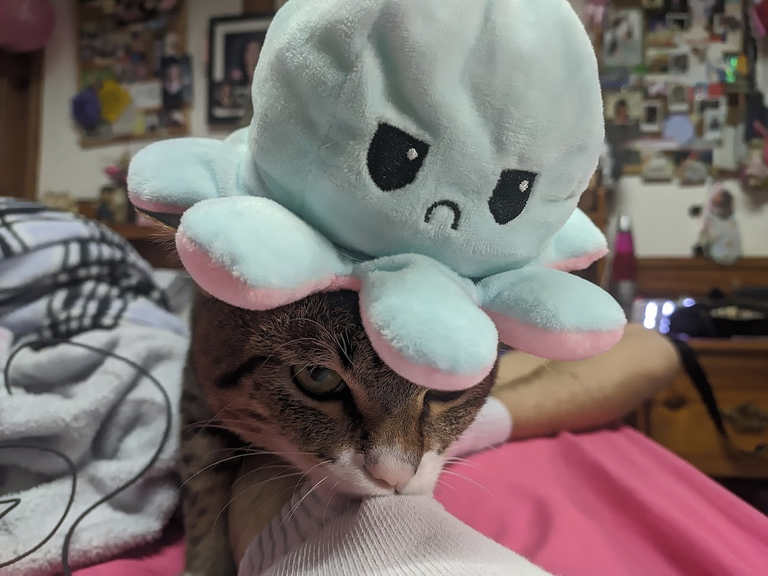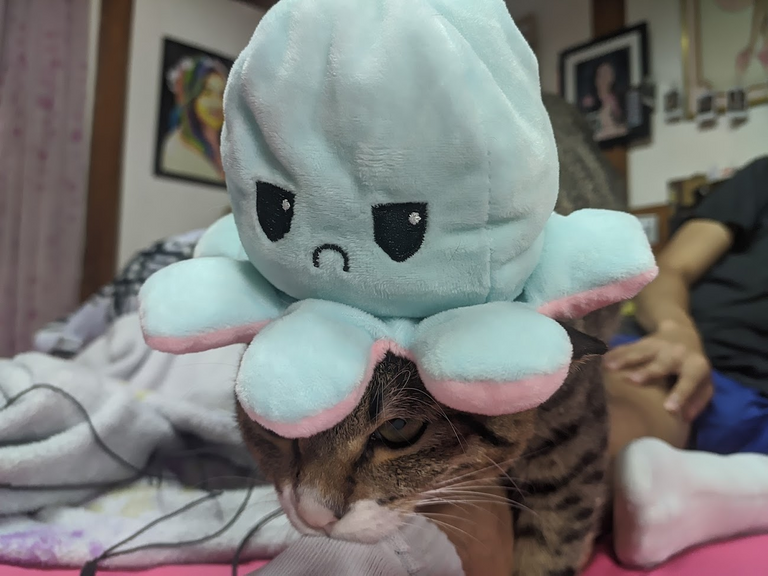 Eventually, it fell off. For some reason, this cat loves feet especially when you have your socks on. There are also times where he would jump into mine and bite it. It is just so amusing to watch him and look at his expression.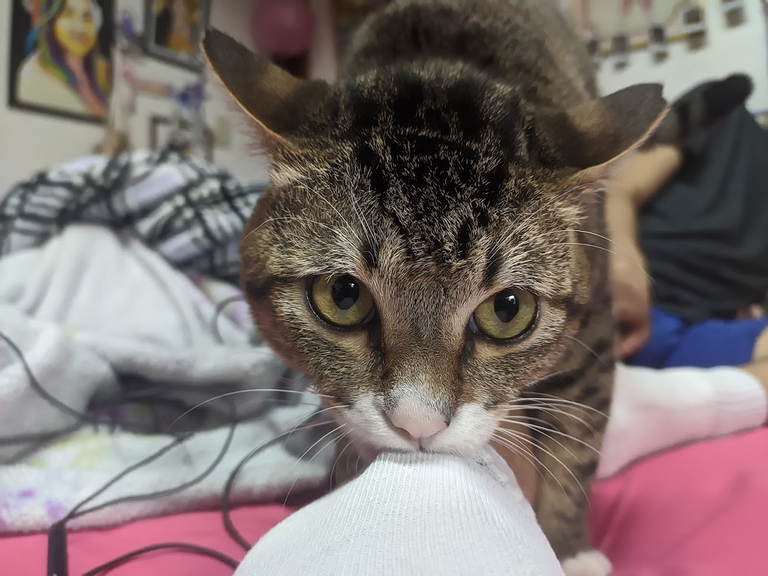 Later that day, I spotted Yoda and Pierre, who's our dog lying on my sister's bed and it looked like Pierre was about to sleep beside Yoda. They really look so cute together. There's something that I love doing and it's to pet them, I love petting Yoda because his fur is making him so fluffy. And the fun part about petting Pierre is that his head is soft and he would beg for some more whenever I stopped. It just feels so good to pet our pets because it makes me feel less stressed.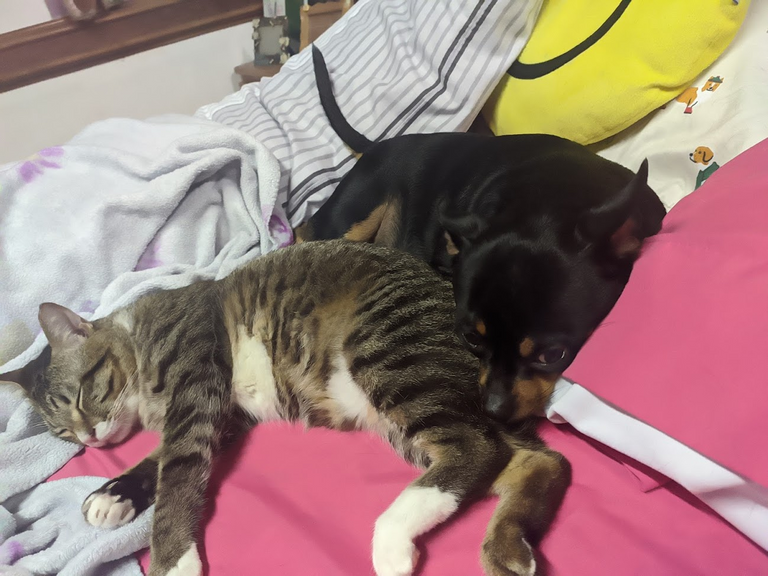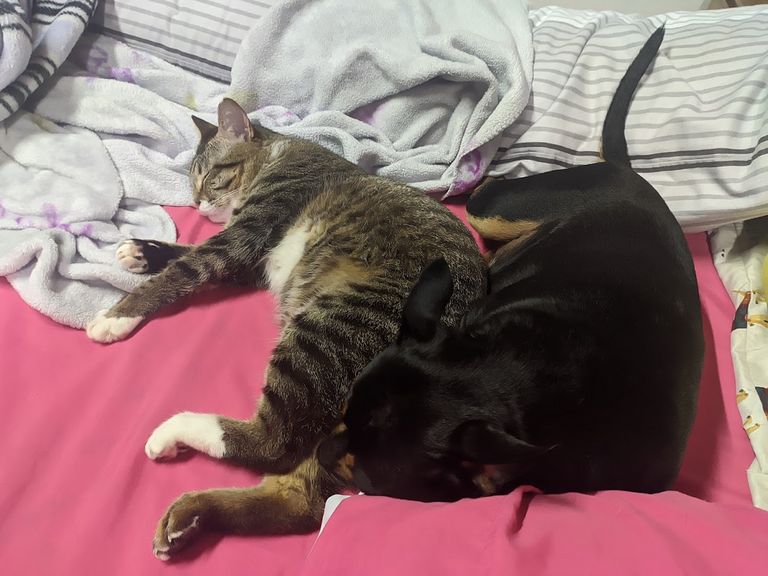 Later that day, we went to church and Pierre rode with us and we went to church. He also attends with us inside. It's really cool that he is really quiet inside and most of the time you'll just see him sitting or being carried by my sister. I'm glad that he doesn't bark.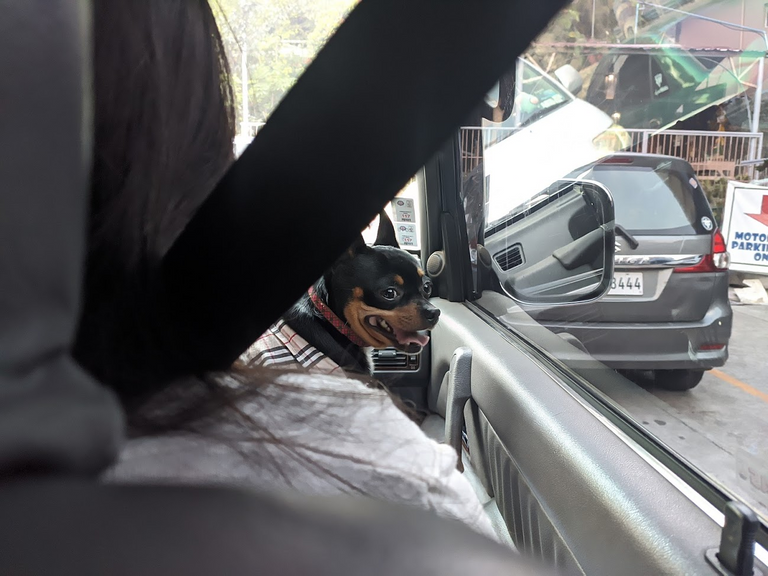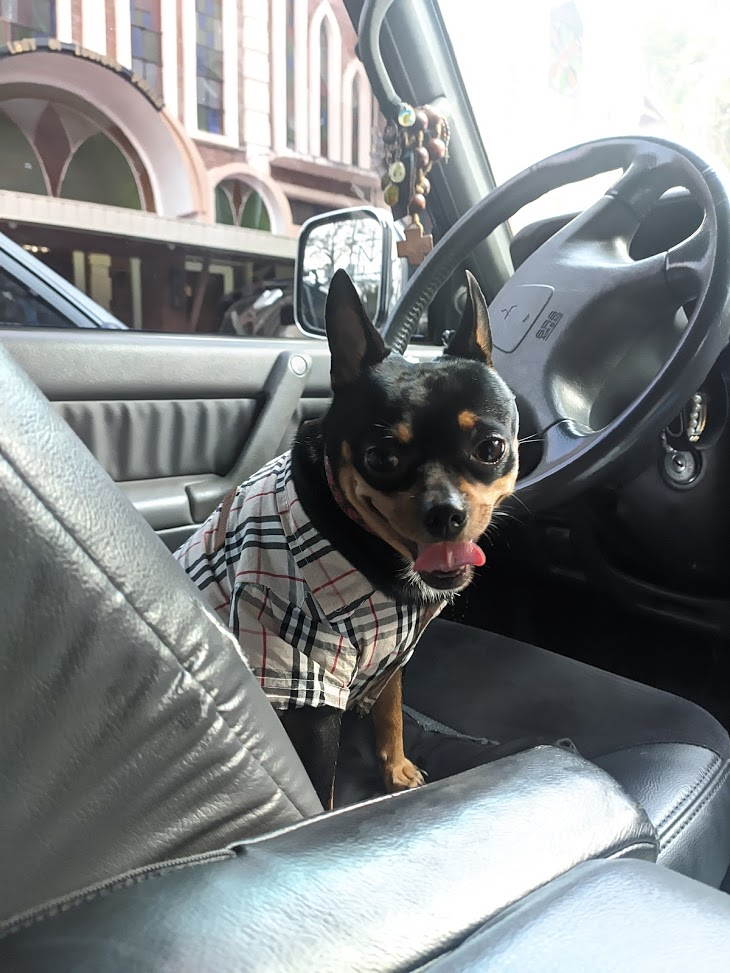 After attending, I had to drive the car around. When my sister left her seat just to get an order. Pierre was making a crying noise and he was just staying there near the window waiting for her to come back.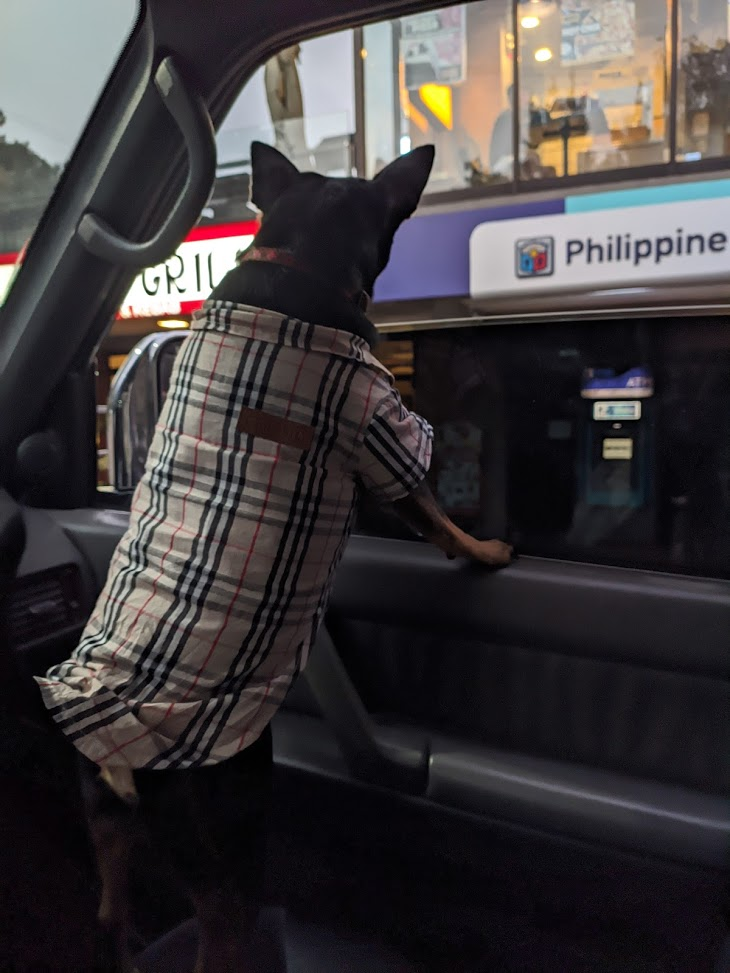 When we got home, Pierre run to his water bowl and drank water and he ate a little. After we ate dinner and when I checked the couch someone was so tired and he was dead asleep.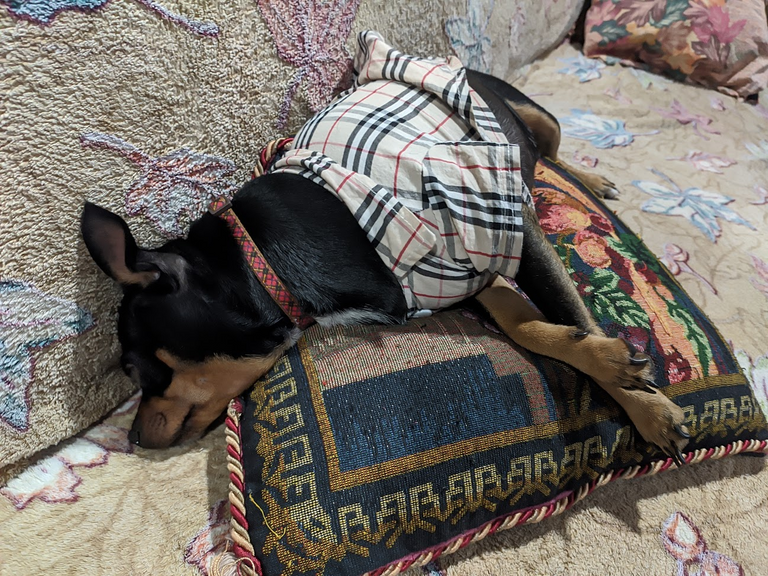 While Yoda was just there eating by his bowl. It's really fun to take care of pets. Especially when they show you their love and affection. I hope that you guys enjoyed your day!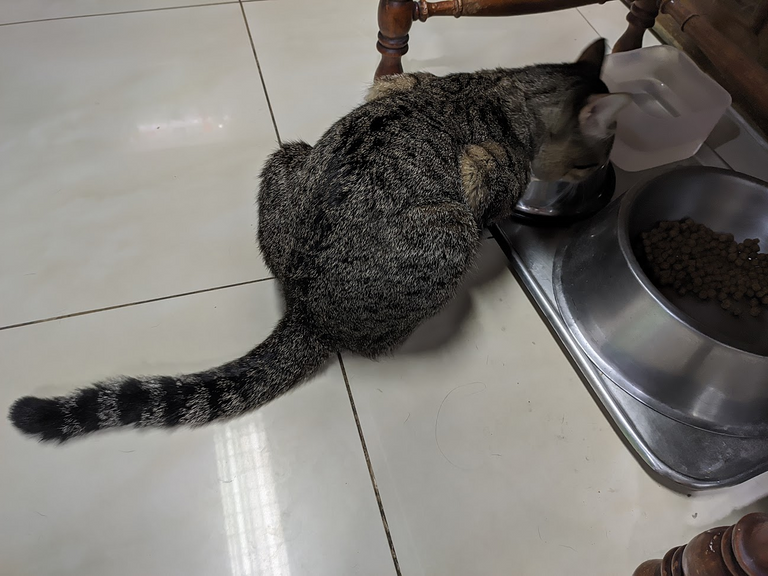 Thanks for reading and Stay safe always!
The photos used in this post are owned by me .

EARN BITCOIN CASH BY CREATING AN ACCOUNT HERE AND POSTING