Name suggestions for my little Lovebird?
Hello everyone, it's been a few days the weather is not friendly. Sometimes it's cloudy, sometimes it's raining. So many activities are hampered.
Because there was no activity, this morning I went to my friend Bang Arif's house to see the Lovebird I ordered a few weeks ago. He is a Lovebird breeder and also a trophy fighter in every bird contest. The bird is very great, there have been lots of trophies from various classes and levels of competition.
So that it interests me to buy Lovebird chicks from their mothers who have become champions in every event. Previously, I will explain a little about Lovebird to all of you.
The lovebird is one of nine species of the genus Agapornis. They are small birds, between 13 to 17 cm and weighing 40 to 60 grams, and are social. Eight of these species are native to Africa, while the gray-headed lovebird is native to Madagascar.
Lifespan: 10-15 years.
Maximum egg production: 4 – 6.
Class: Aves
Genus: Agapornis; Selby, 1836
Order: Psittaciformes
Family: Psittacidae.
(Source: Wikipedia)
Well, Bang Arif's mother birds are called Gerry and Sizuka. Both of them had laid eggs and had four chicks, unfortunately none of them survived. And this is the second time they lay eggs, and gave birth to two very beautiful children. One has been sold for $ 20, bought by one of the contestants from outside the area. And another one is already mine. Although very small, it costs $23. Because this bird comes from a champion mother. That's the system that applies to this bird player.
Although expensive, I bought it because I hope to be a champion in the future. Unfortunately, this little bird doesn't have a name yet, I'm thinking of a suitable name for him. If you have a good name suggestion, please say it in the comments column.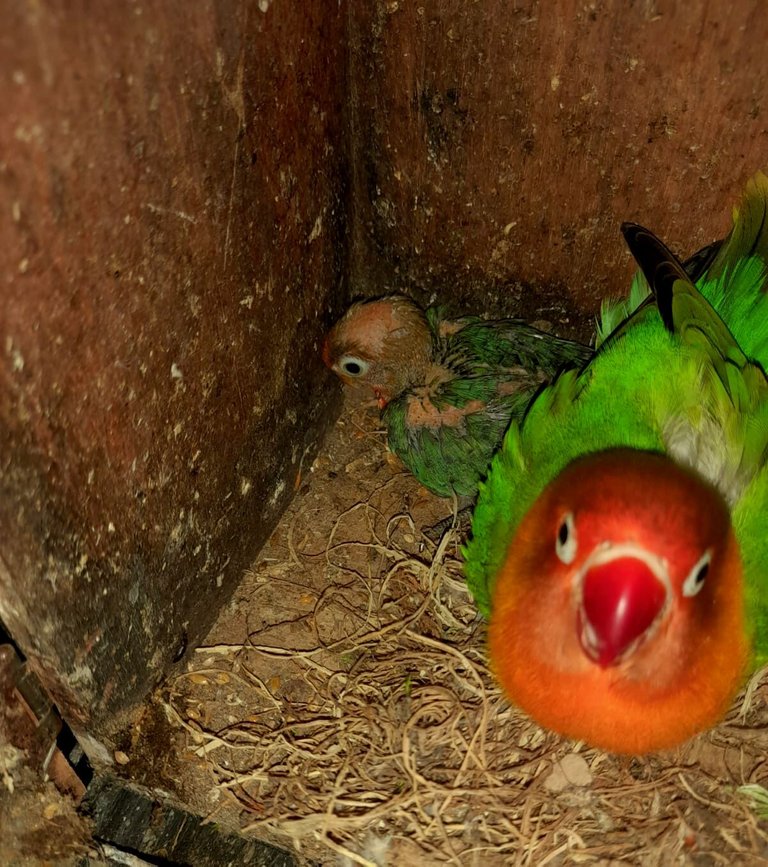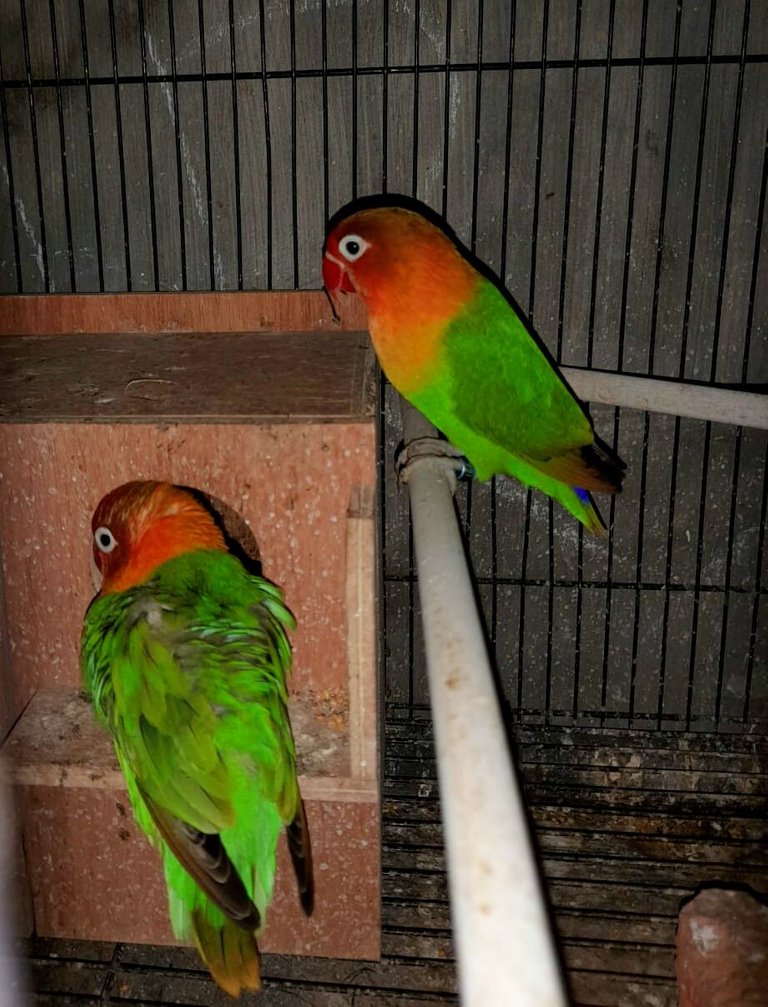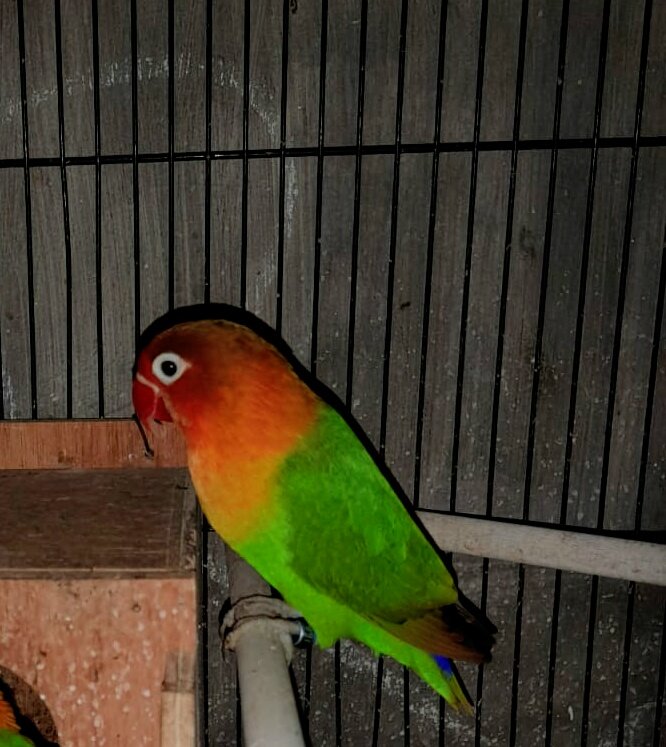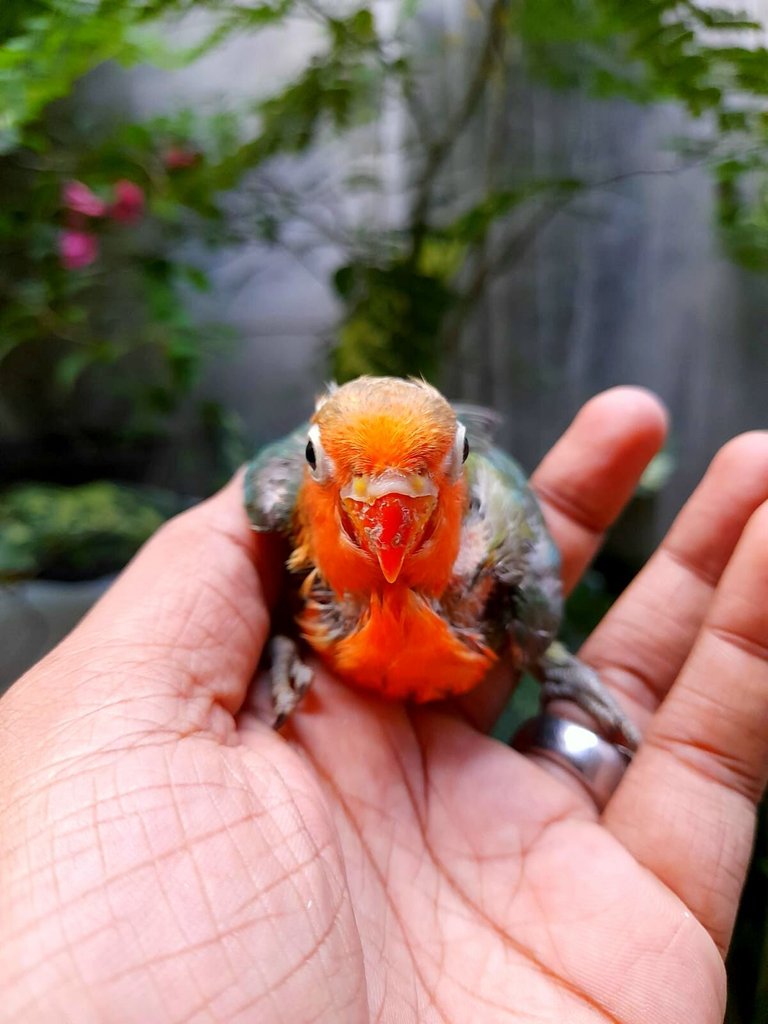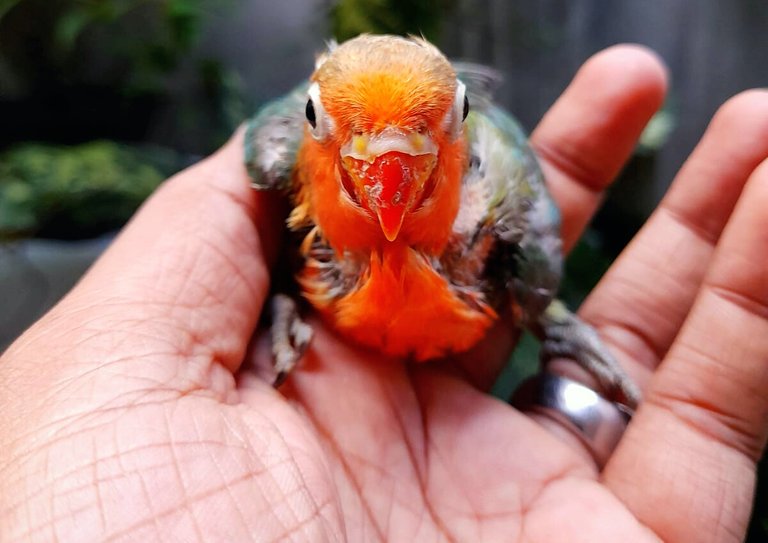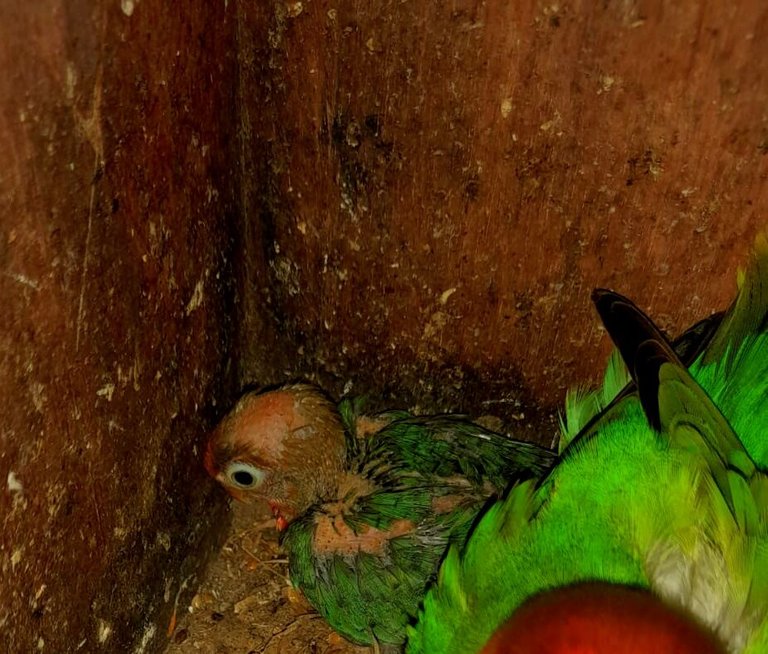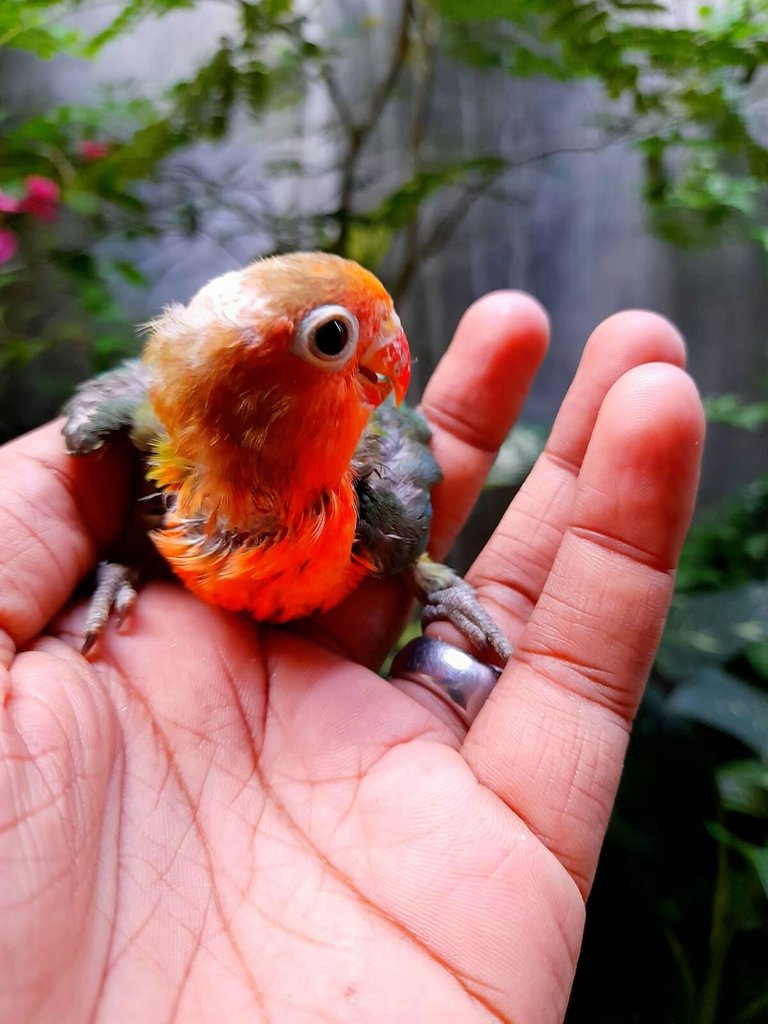 Blog Was Created By :
| NAME | TYPE |
| --- | --- |
| Account Name | @moex-photografy |
| Author | moex |
| Capture | Smartphone |
| Object | Lovebird |
| Category | Hivepets |
| Location | Aceh - Indonesia - 2021 |
---
About Author:
---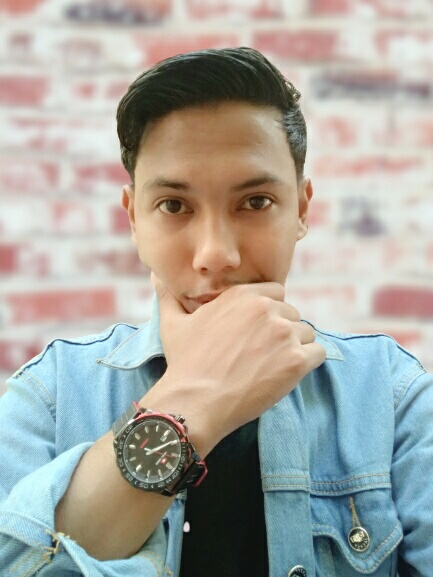 Muchsin Alman
I come from Aceh, Indonesia. I was born in October 1994. I am a trader in several Crypto markets, besides I am also a writer of fiction and poetry. .
I focus on charity and humanitarian work. I think I will take advantage of technological advances such as Blockchain and Cryptocurency to be able to help others. And this is my goal, because for me there is no single satisfaction eternal apart from the satisfaction of seeing the smiles of others because of us.


---
---