Scouting A Photo Location With Quill Dog (and a product review...)
Yesterday was the perfect day for a big dog walk. Quill and I decided to go to a popular trail not too far from my house. It has a great view of Donner Lake so I thought we'd hike around on the snow looking for a new photography location since the snow was perfect for walking on. Firm and icy with about an inch of soft snow on top.
There are lots of boulder areas above Donner Lake, I've shot similar scenes before, however, I don't believe I've ever shot this exact area before. I like it and I will be back! Probably for a sunrise since it is looking east...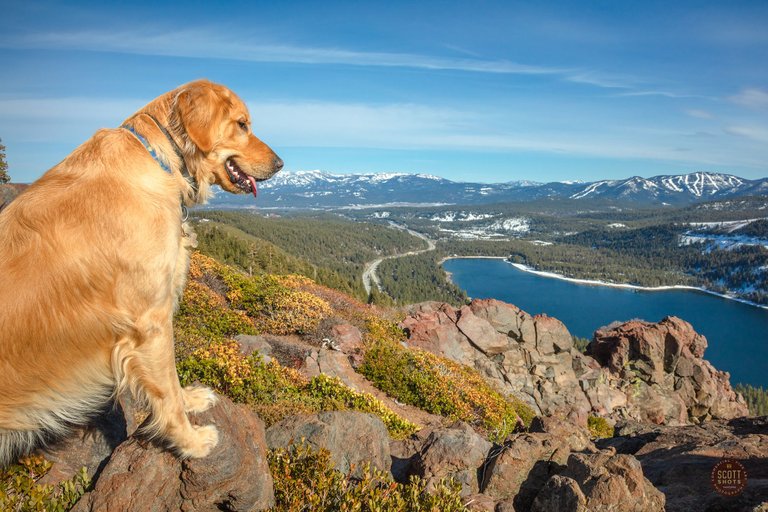 Quill also approves this view. He was having a great time out there.
This is the composition I will probably go for when I go back for a sunrise shoot. Hwy 80 and part of Truckee, California can be seen on the left, Northstar Ski Resort can be seen on the upper right. And of course Donner lake: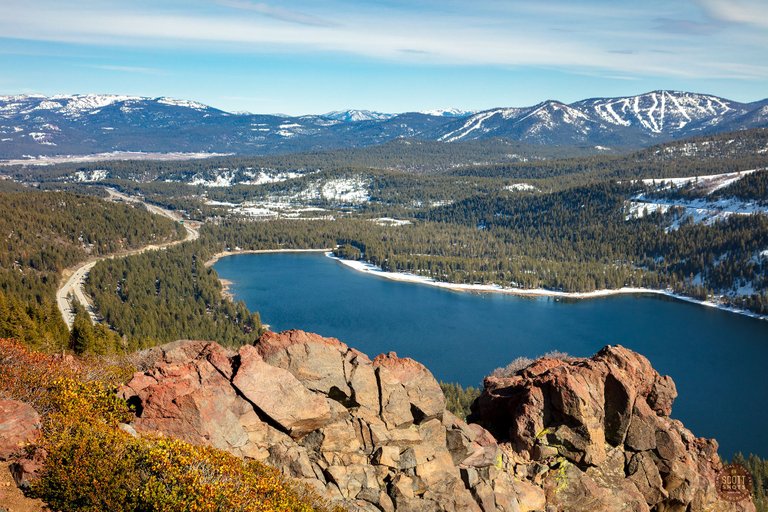 While out there, I decided to give a new "backpacking tool" a try. It's a Bestargot Insulated Cup Carrier, available on Amazon. I recently bought this cup insulator since it is often cold out when I am drinking hot tea or coffee in the backcountry or on trails.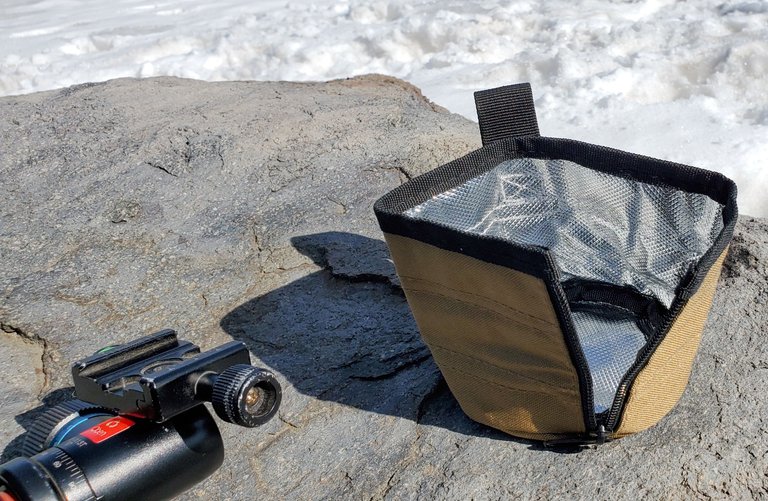 First, I boiled some water, without the insulator on of course.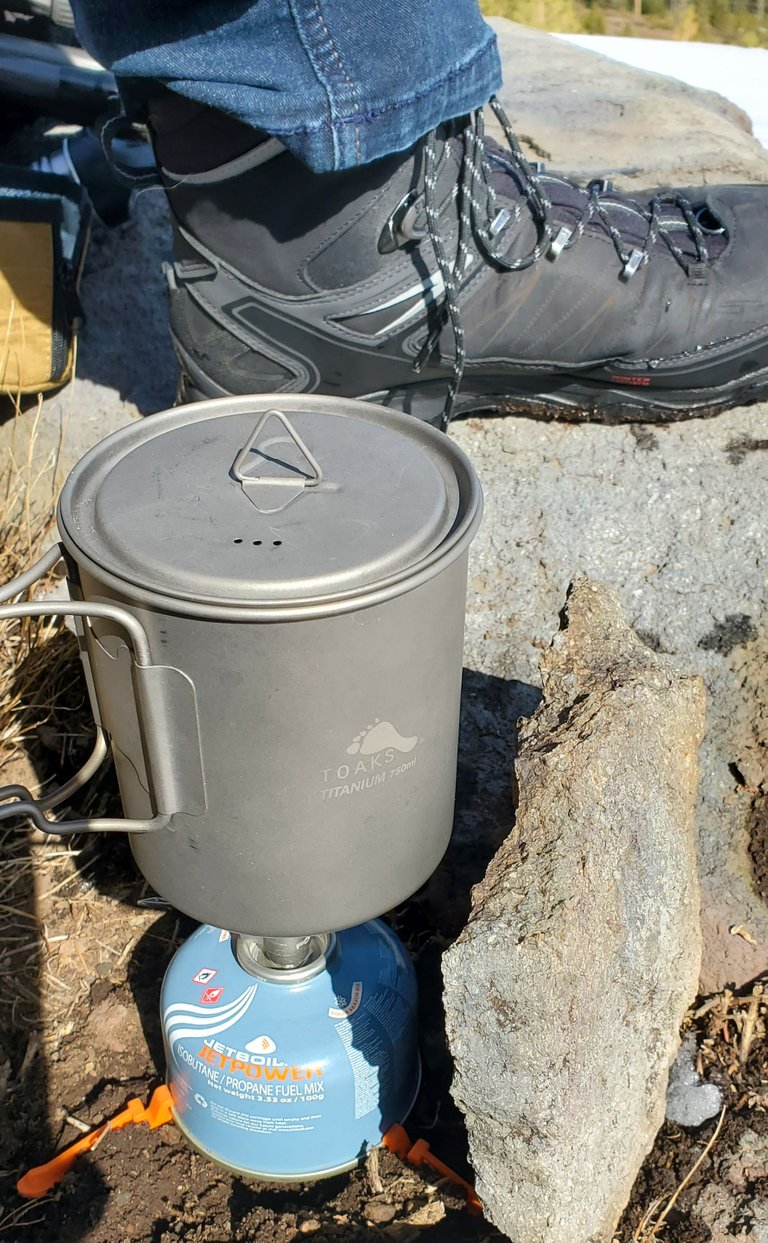 The titanium cup's handles fold in and fit in the cup holder. If you've ever held a full camping cup by those little handles, you know that they are a bit uncomfortable to hold. It also has a zipper on the side which makes it super easy to get a cup filled with hot liquid into it without any spills or accidents.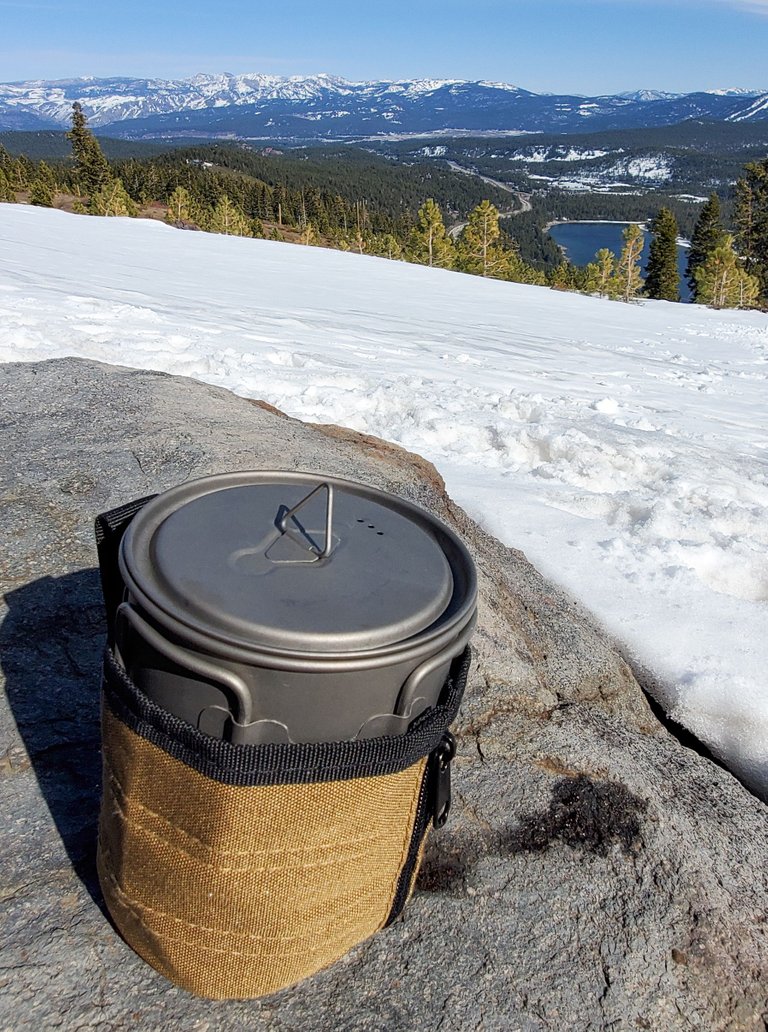 I gave the hibiscus tea 10 minutes to brew. It was sunny out but windy and cold. Normally, I wouldn't brew my tea for that long outside but I wanted to give this thing a proper test.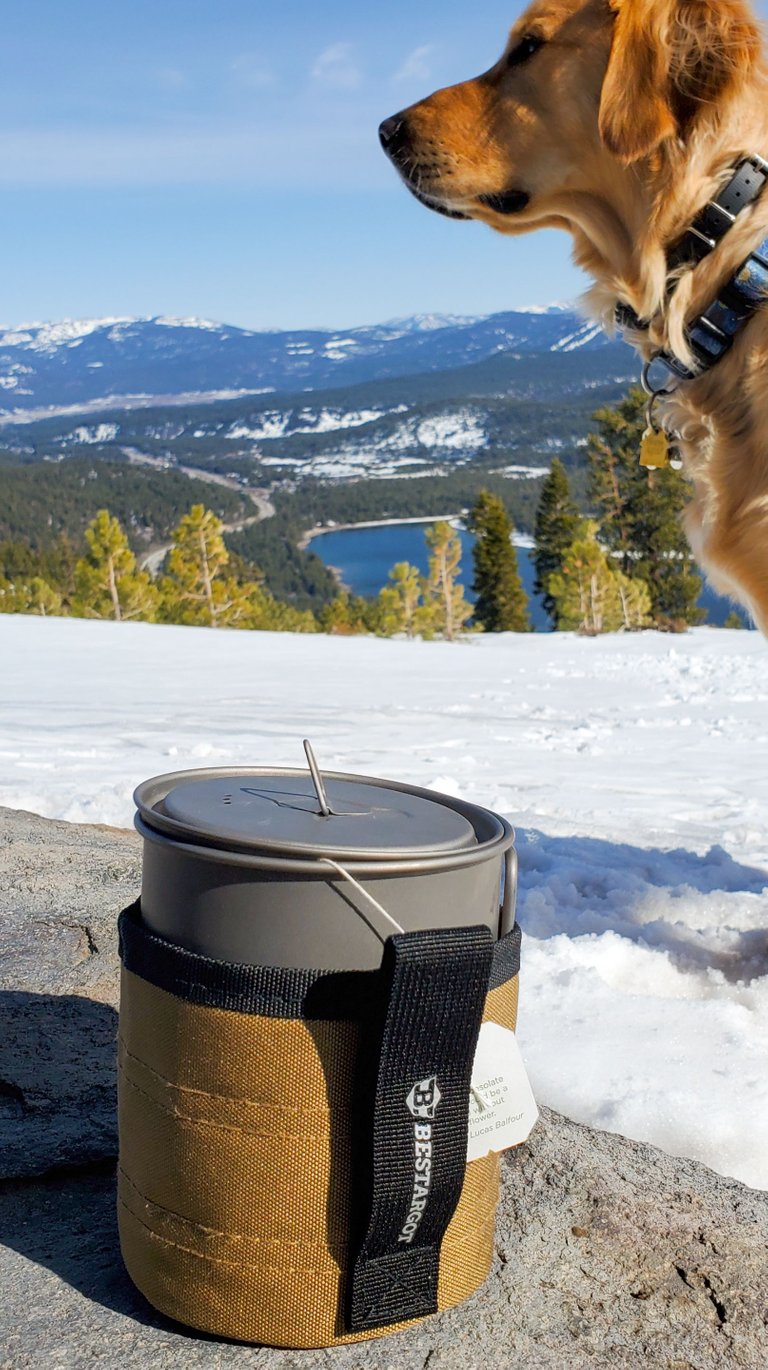 Success!!! The tea was still very hot, but not quite hot enough to burn my mouth. The little strap/handle worked great and was much more comfortable than the little metal handles on the cup. My "Hot-Lips" lip protector was needed and worked great. I was a happy camper! Only, I wasn't camping this time, just a hike...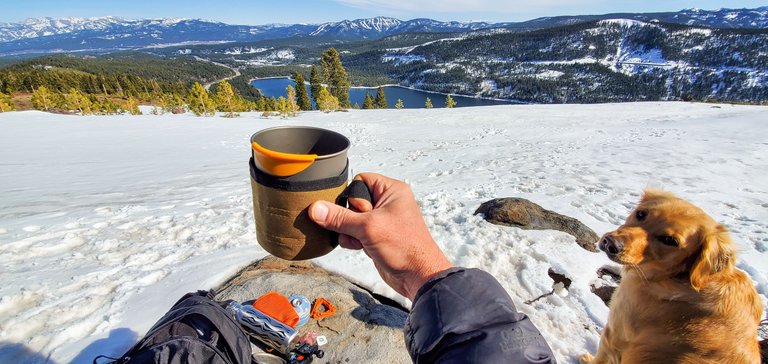 I also realized I could just hold the cup and use the strap for a little support. The cup was not hot at all thanks to the insulator. And this is where I realized the one and only fault with the cup holder. I could no longer warm up my hands by holding a cup of hot liquid! Bummer but not a deal breaker and I'd much rather drink hot tea or coffee than warm up my hands. That's what gloves are for.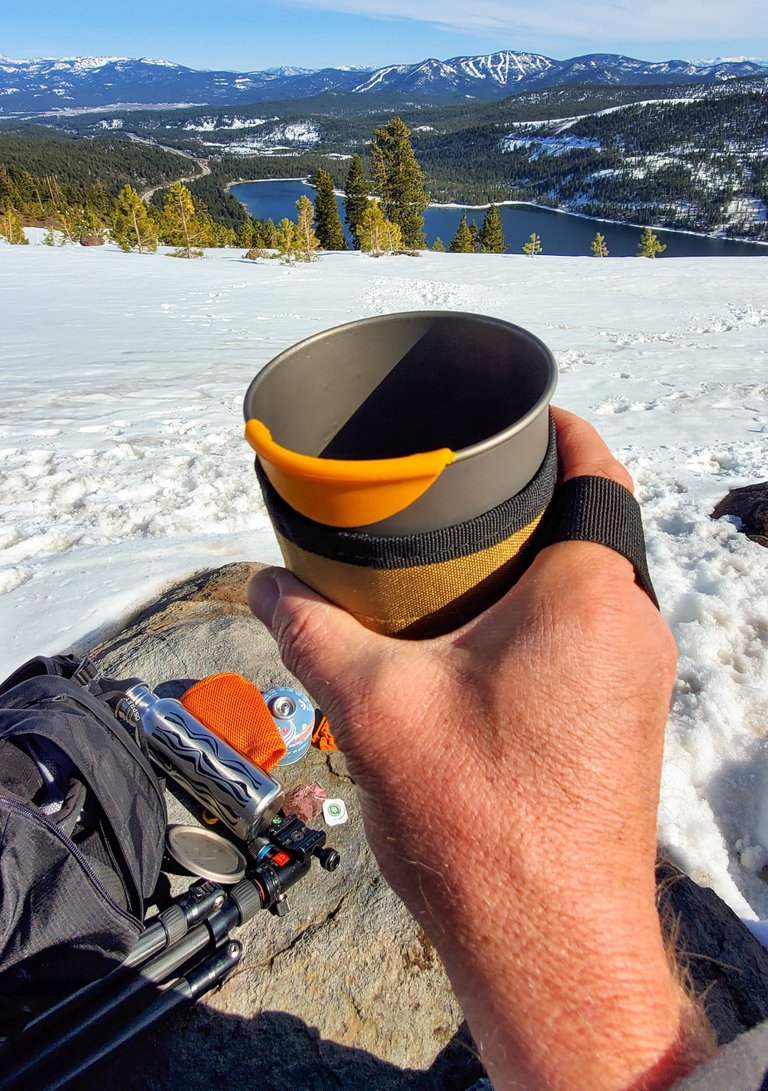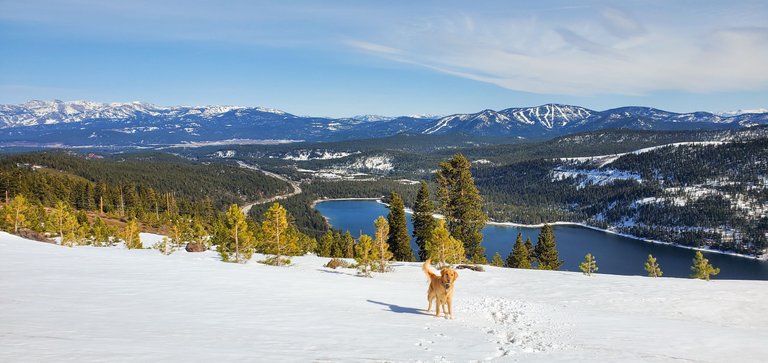 Thanks for looking and I hope you are all having a great day!
Scott Thompson
www.ScottShotsPhoto.com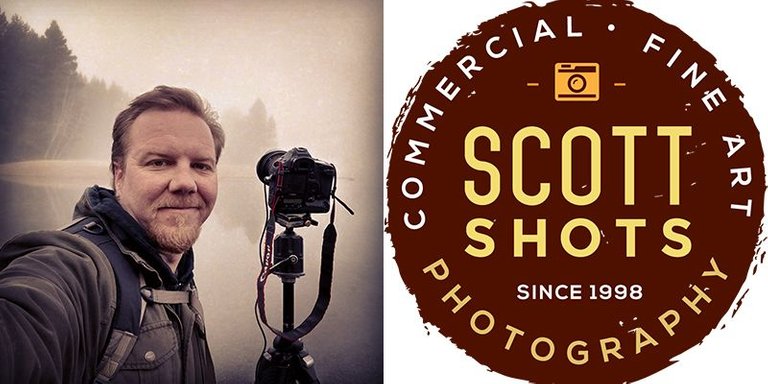 ---
---