Here are today some images taken during our first bike ride of the season last Saturday, February 20, 2021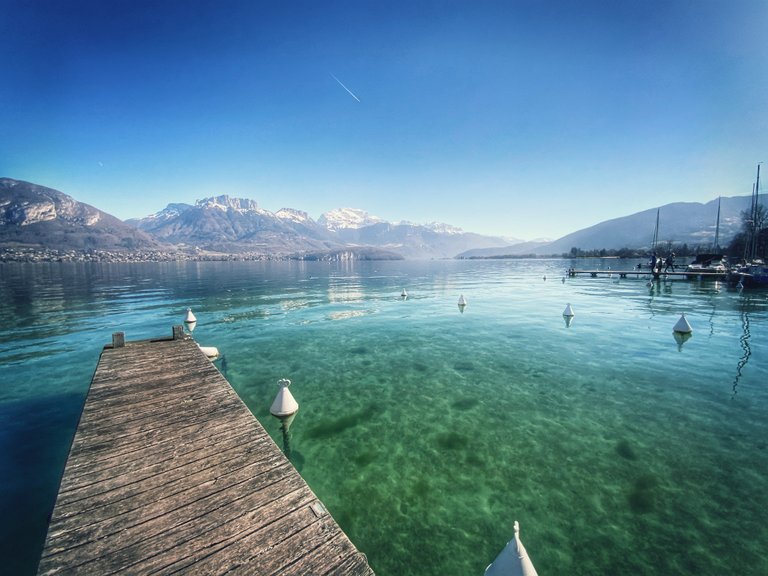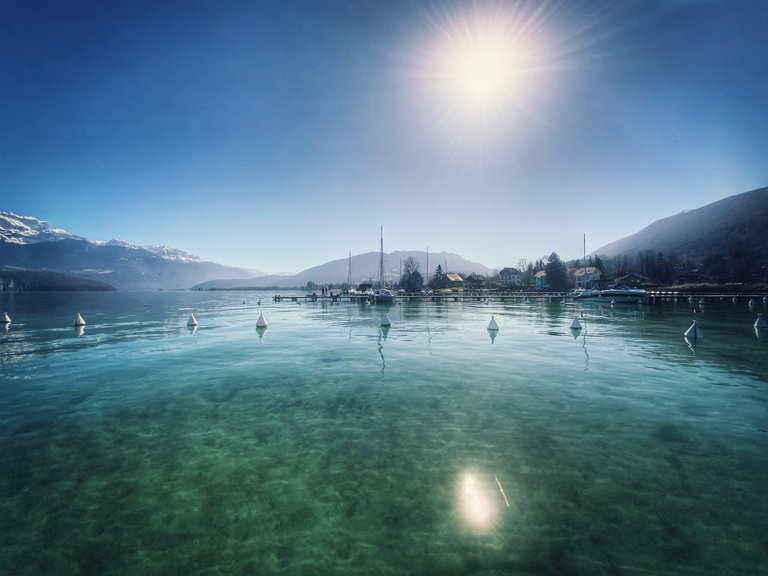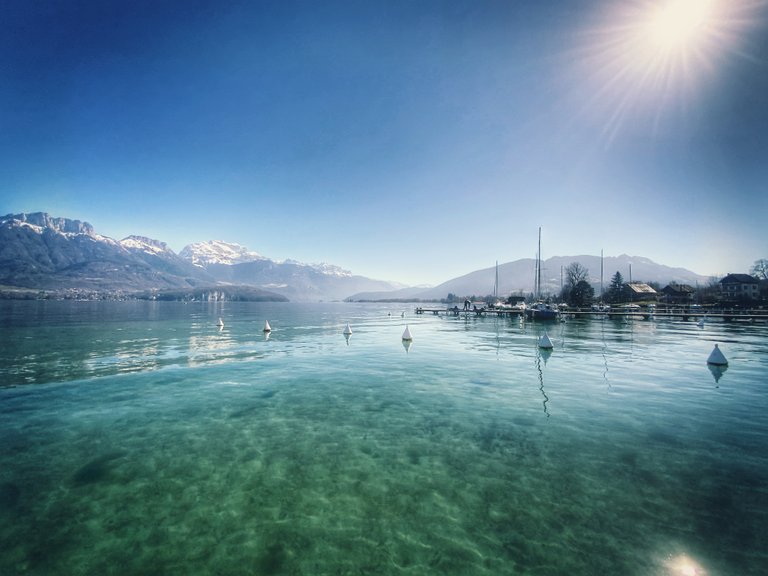 photos that could suggest that we are much further along in the season, if it were not for the still bare trees that we see in some photos ....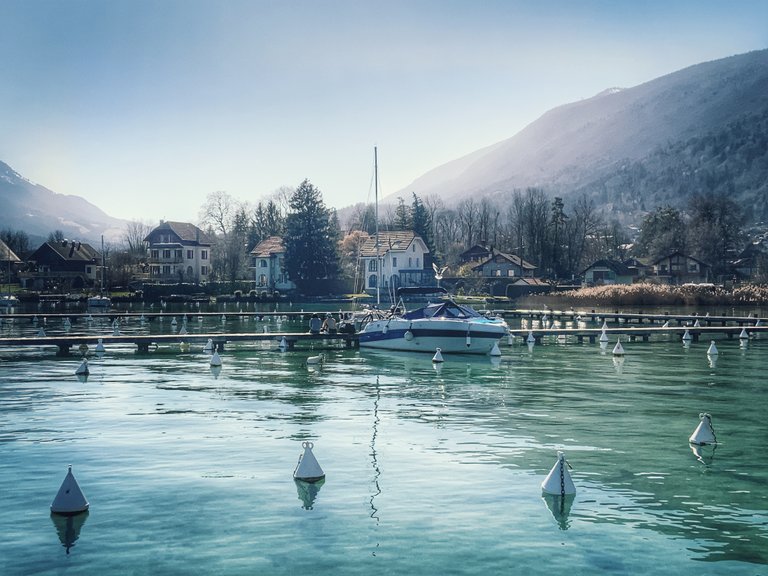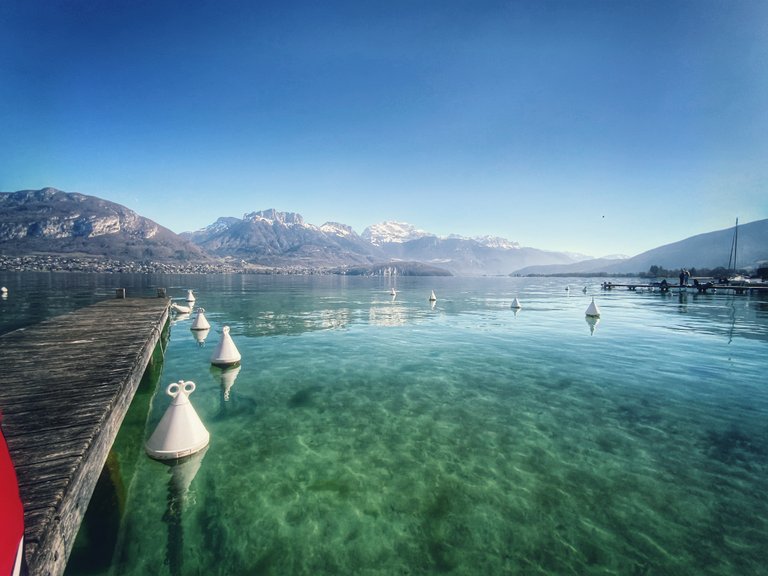 It was very mild that day, and this is also the reason that prompted us to prepare our little picnic and get on our bicycles, in order to get to the lake and take advantage of this wonderful day heralding the spring wonders ....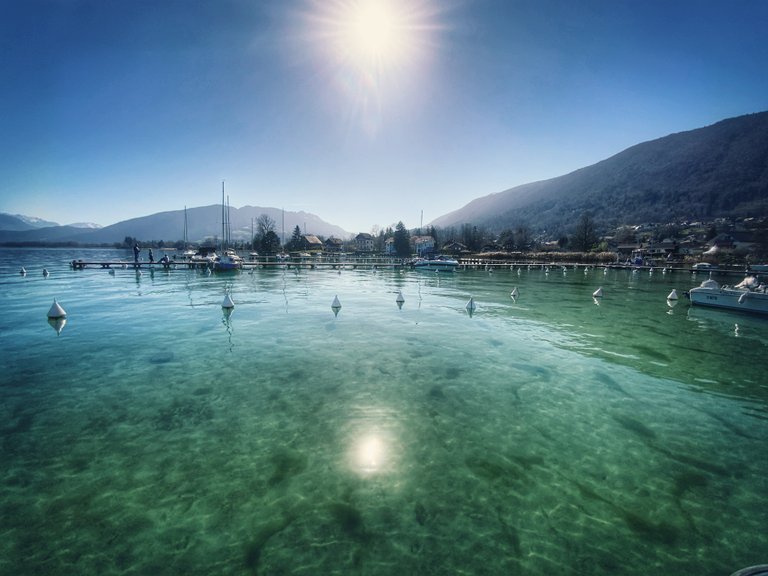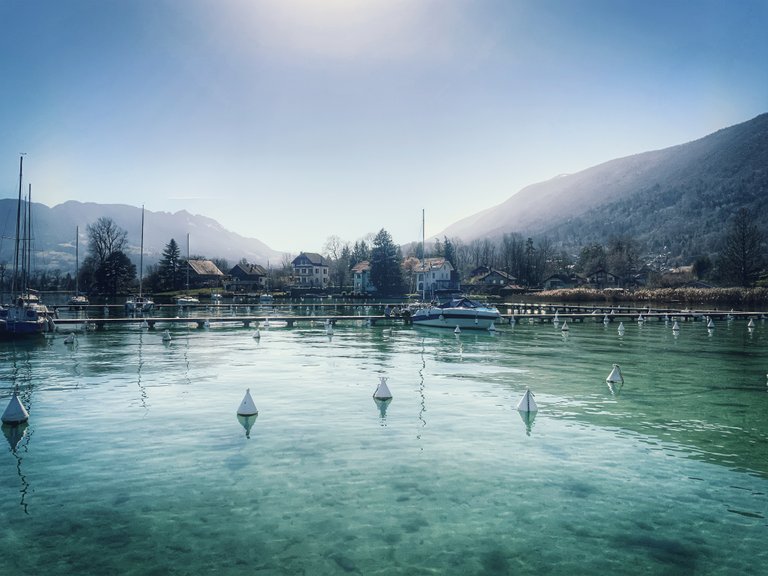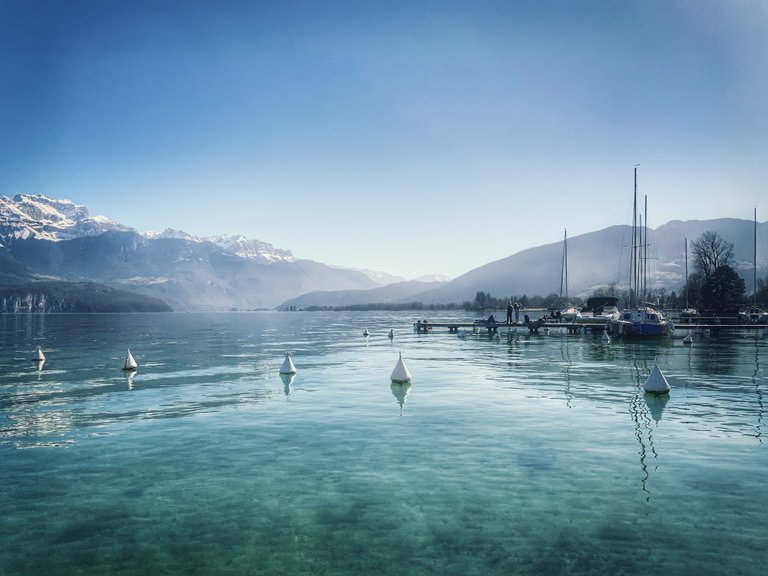 I didn't want to go too far by bike because I was coming out of a sprained ankle and didn't want to ride too many kilometers, so we chose this destination that I really like and which allowed me to do only 15 km (round trip, it's not much) while enjoying this first bike ride.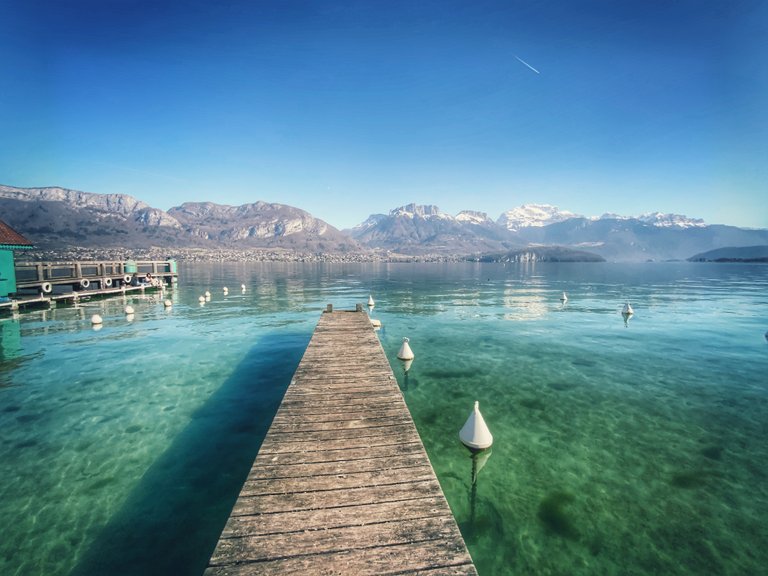 We therefore settled on the pontoon of the pier of St Jorioz, on the shores of Lake Annecy, France,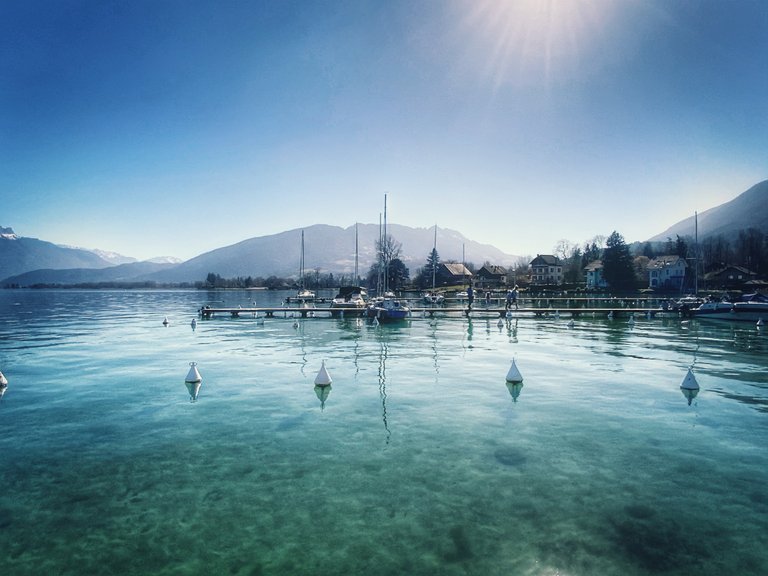 [//]:# (!pinmapple 45.843140 lat 6.174895 long d3scr)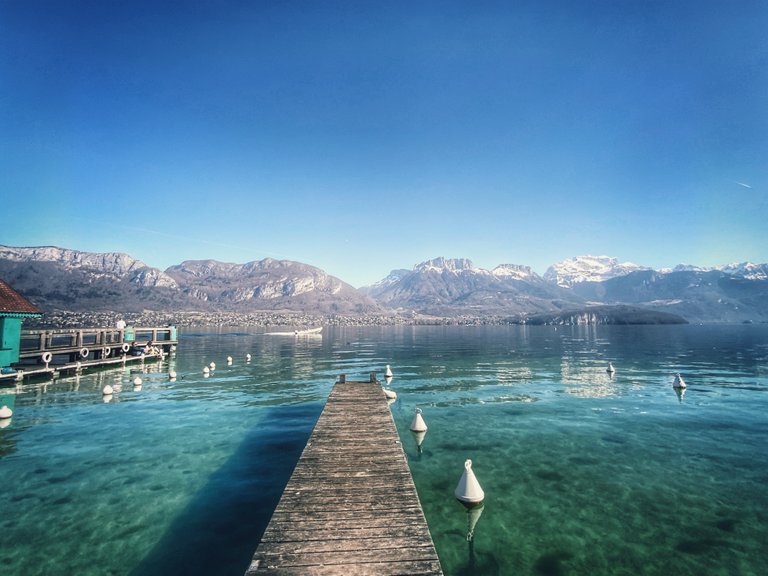 and we were not the only ones to have had this idea since some had even decided to bathe, despite the very low temperature of the water.
The two you see in swimsuits on the pontoon below weren't just sunbathing but actually bathed in the winter water of the mountain lake ... 😁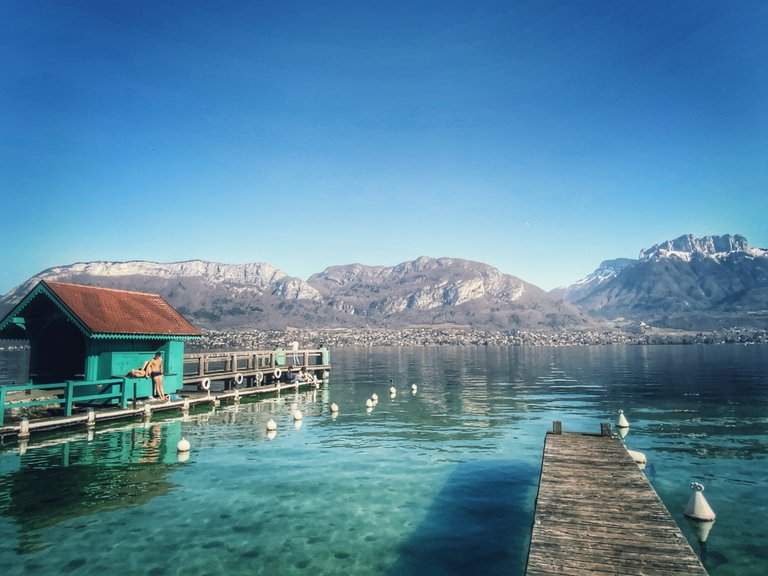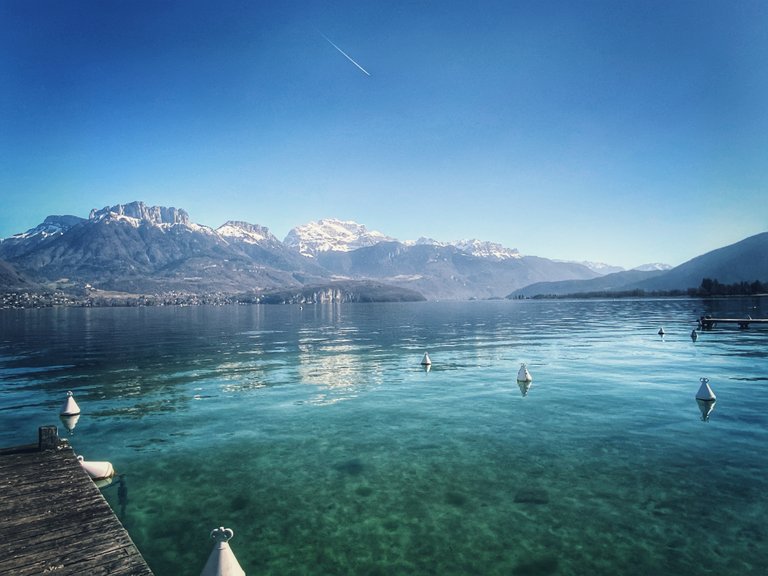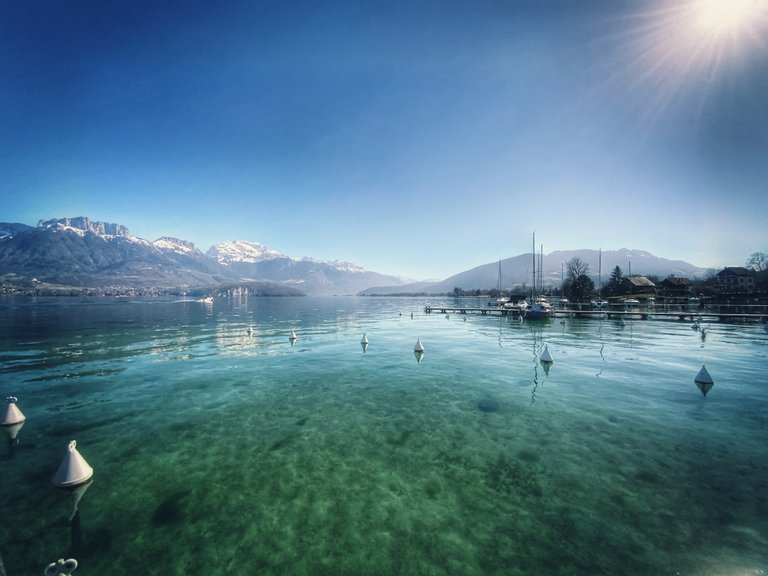 That's it Lovelies, I wish you all a wonderful weekend!

As always BlueWonkies are supporting communities ! 👇
Amazing Nature community by @adalger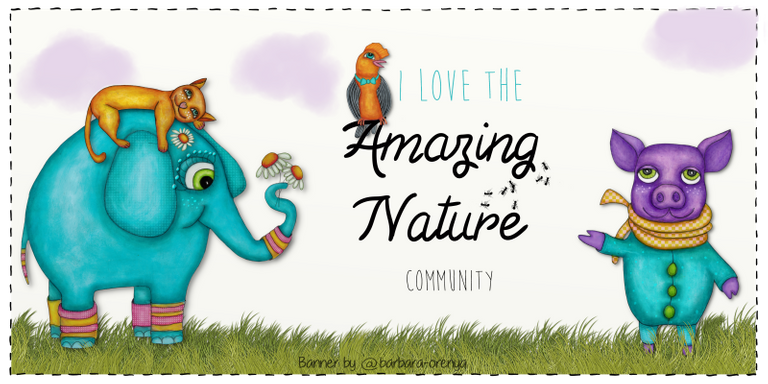 hive-127788

Feathered Friends community by @melinda010100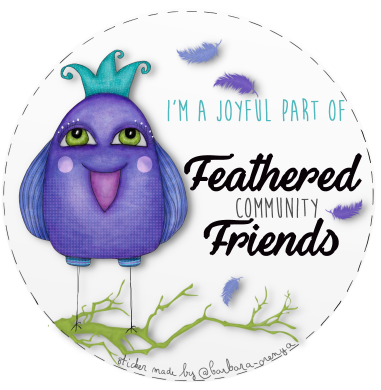 hive-106444

Always a Flower community by @dswigle

hive-154065

Market Friday by @dswigle

hive-196308

Feel Good community by @barbara-orenya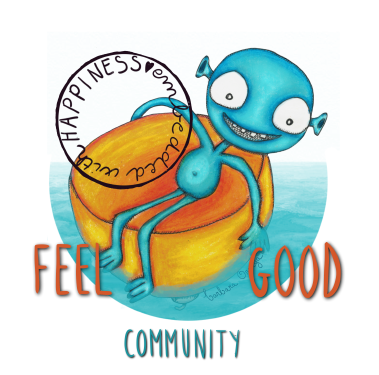 hive-190931