Having Ecency App on my laptop for years (previously known as eSteem Surfer), it is today that I'm using this App to write (and publish) a post. As far as I remember, years ago when trying the first version, I was not too pleased regarding performance, and maybe also features. One thing I know for sure: I never really used this App.
A reason why I downloaded the initial version of this App back in the days, was the ability to write offline, and the ability to post an article at some point in time in the future. The former is possible for sure. The later, not to sure, I'll figure out when publishing this one. Will let you know 😎
Note: the smartphone edition I also have for quite some time. I use that one more often to read. Not too much to write. Sometimes to react in form of a comment.
That said, I'm not too worried anymore about the time of posting, so I guess the ability to post an article sometime in the future, is not that relevant for me anymore. However, I can imagine others may like such feature. For instance when running and managing challenges and competitions. Or planning some marketing campaigns involving multiple posts in sequence. Others may like to continue posting while they are offline for some time, eg to enjoy a great vacation.
Wondering why someone would like to continue posting while being offline. Somehow this comes across as maximising income rather than being part of a digital community that essentially involves interaction. How can one interact when one is offline?
While writing this article, more and more questions popup: If and how features we all know from the hive.blog, peakd.com, and leofinance.io user interfaces are implemented in the laptop version of the Ecency App. When preparing the publication of this one, I'll for sure get answers to some of them. Other questions I'll try and sort out later today (or week). Possibly, I'll dedicate a post to what I like and what features shall be enhanced or need to be added to make my HIVE chain life perfect!
I know I miss a feature BIG time already: Spell Check.
English is not my native language, hence I make use of (auto) spell check and when possible, grammar check, all the time. External services do exist which can do this job for us, but I rarely use those. It's simple enough not user friendly when having to copy/paste the text to some other service; Do the check; Alter the text; Copy it back. Especially not when writing with Markdown or HTML code, as we do when using the HIVE chain to publish our articles.
Anyways, my original plan for this post was not to write about Ecency, but about a discovery I made on the musical front.
Skee Mask
Currently am listening to a very interesting album. After the first round this morning, I told my Spotify to start playing the album again. That tells me something! Apparently, I like what I'm hearing. Not sure how I came to the artist: Skee Mask. Could be through @cubapl or @iamevilradio, both posted about this young electronic producer from Münich before. For those interested: Cubapl post here; IamEvilRadio post here. Maybe it was someone outside our HIVE community who pointed me towards this guy. I only know, I had a marker in my Spotify for some time and today only, I took the time to listen to his second and latest album: Compro.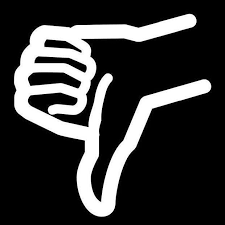 it wasn't me! this is the official profile pic of Skee Mask on Facebook 😂 (source)
Interested what the music journalists had to tell, I read the review done by the Pitchfork team and I heard myself say out loud: "Sure, that's it! That's why I like this album!"
Pitchfork wrote:
For a young talent like Munich producer Bryan Müller (aka Skee Mask), a challenge emerged: how to engage with the beloved, vast '90s dance canon of hardcore music, Amen breaks, and ambient techno, without resorting to facile nostalgia.
and
The best Skee Mask songs do exactly this; they don't sound quite like anything else. Müller's use of both analog and digital tools creates a raw hybrid energy. Throughout his latest album Compro, drums land with a spongy bounce, while pads exude rich notes of fungal modular squelch. The combination lends much of the album an organic texture that, in the vein of classic Aphex Twin records, hints at technology from an ancient future—one born of a great cataclysm of the past.
I usually have difficulties to pinpoint what it is that attracts me, can't find the words to express why I like this and why I don't like that. But I do know, most of the time, I'm drawn to music that is somewhat out of the ordinary. Hence that single sentence by Pitchfork "they don't sound quite like anything else", is likely what makes me like this album!
Somehow a mixture of drum&bass and ambient influences. Certainly some - to me - unusual sounds. From what I do know already, a perfect album to listen to while working, eg while writing an article. I can imagine the album also does well when doing nothing other than listening to the music and/or being in a kind of dream state. Though I need to test that yet. Let me know your thoughts; If any 😉
(Unsupported https://open.spotify.com/embed/album/3yXIkSJWpudtgF0TZuB16U)