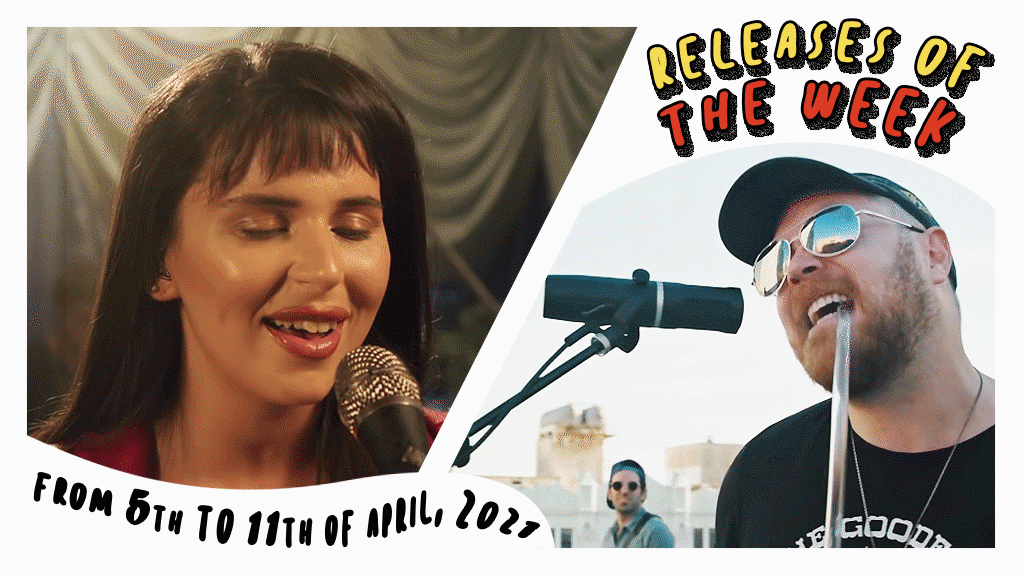 English
RELEASES OF THE WEEK is a section to share with you recent releases and give you my opinion about them. In this section I will not limit myself in terms of topics, so I will vary from albums, singles, videos, movies, series, podcasts and more.
This week there have been many important re-releases so in this post I bring you not only new tracks but also a few covers and new versions that were released this week. Ready? Let's get started!🔥
Español
ESTRENOS DE LA SEMANA es una sección para compartirles lanzamientos recientes y darles mi opinión al respecto. En esta sección no voy a limitarme en cuanto a tópicos, por lo que iré variando desde álbumes, singles, videos, películas, series, podcast y más.
Esta semana ha habido muchos re-lanzamientos importantes por lo que en este post les traigo no solo temas nuevos sino tambien unos cuantos covers y nuevas versiones que se estrenaron está semana. Ready? ¡Dale play!🔥

New covers
Nuevas versiones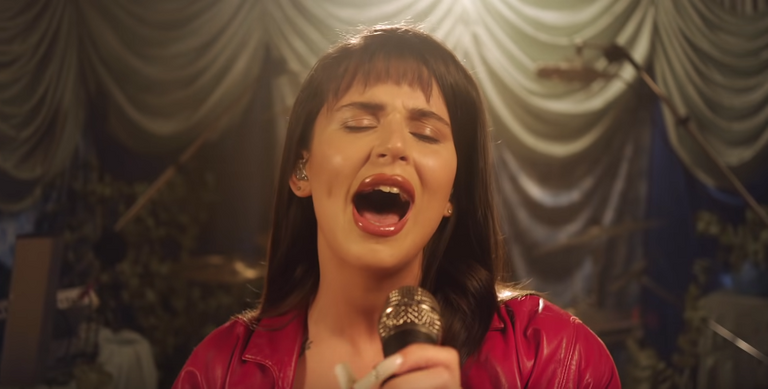 Nathy Peluso - Buenos Aires
Buenos Aires es uno de mis temas favoritos de Nathy Peluso por lo que me contentó la sorpresa de que sacara esta versión en vivo, pero aunque este sea un tema cuya version en vivo me encanta, debo decir que tengo mis diferencias con esta versión en cuanto al arreglo y mezcla.
Primero hablemos de la estrella. En esta presentación Nathy luce su amplio registro, técnica y sonido particular, mientras que, como siempre, se disfruta el tema a millón. Su calidad de performer es muy buena en verdad, tiene gran presencia estando en tarima asi como delante de la cámara, por lo que se le dan muy bien las presentaciones en formato audiovisual.
Buenos Aires is one of my favorite Nathy Peluso songs so I was happy to be surprised when she released this live version, but even though I love the live version of this song, I must say that I have my differences with this version in terms of the arrangement and mix.
First let's talk about the star. In this performance Nathy shows off her wide register, technique and particular sound, while, as always, she enjoys the song. Her quality as a performer is very good indeed, she has great presence on stage as well as in front of the camera, so she is very good at audiovisual presentations.
---
Ahora hablemos sobre la música. Ultimamente se esta poniendo de moda este formato de presentaciones en vivo en formato pequeño, como las de NPR, donde es natural que la musica suena diferente a la versión estudio, pero en este caso me parece que el arreglo se quedó corto por distintos factores.
Comprendo que la instrumentación sea más minimalista por ser en vivo, pero no me parece acertado que omitieran tantos elementos de la versión estudio. Desde elementos de producción como el sonido del teclado, el cual no es el mismo en esta version, hasta elementos musicales que nutrían la canción, como los coros y armonias vocales,que acá podrían haber sido recreados con dos coristas.
Por otro lado, la pieza fundamental que diferencia a una versión de la otra es el lenguaje jazz. La versión de estudio tiene un lenguaje jazz fundamentalmente en el teclado, el cual en esta versión toca lineas diferentes, por lo que cambia totalmente el mood de la canción, orientandola mas hacia el funk que hacia la fusión que en esencia tenia el tema estudio. A mi parecer es algo que hizo falta en esta versión live ¿A ustedes que les parece?
Now let's talk about the music. Lately it is becoming trendy this format of live presentations in small format, such as NPR, where it is natural that the music sounds different from the studio version, but in this case it seems to me that the arrangement fell short for different factors.
I understand that the instrumentation is more minimalist for being live, but it doesn't seem right to me that they omitted so many elements from the studio version. From production elements such as the keyboard sound, which is not the same in this version, to musical elements that nourished the song, such as the chorus and vocal harmonies, which could have been recreated here with two backing singers.
On the other hand, the fundamental piece that differentiates one version from the other is the jazz language. The studio version has a jazz language mainly in the keyboard, which in this version plays different lines, which totally changes the mood of the song, orienting it more towards funk than towards the fusion that the studio version had in essence. In my opinion this is something that was missing in this live version. What do you think?
---

Scary Pockets - Harder, better, faster, stronger
(Daft Punk Funk Cover)
Daft Punk es un grupo icónico por lo que hay miles de covers de su música, pero esta versión de Scary Pockets no es un simple cover, sino que tiene incluído un arreglo para Big Band ¡Así de random!
Está versión es súper enérgica, las líneas de metales aportan mucha vida y dinamismo a la canción, ya que dan melodias de respuesta a cada frase de la canción original. A su vez, a medida que el tema avanza los metales van aumentando su presencia e intensidad, llegando al solo de talkbox donde el tema explota.
Es un tema enérgico con muchisimo groove, super buena vibra, pero está como para enguayabarse de nuevo por la separación de Daft Punk. En fin, si eres fan del funk old school esta canción te va a encantar.
Daft Punk is an iconic group so there are thousands of covers of their music, but this version of Scary Pockets is not a simple cover, it has included a Big Band arrangement.
This version is super energetic, the brass lines bring a lot of life and dynamism to the song, as they give response melodies to each phrase of the original song. At the same time, as the song progresses, the brass lines increase their presence and intensity, arriving to a talkbox solo where the song explodes.
It's a track with a lot of groove, but it's like a song to get angry again for the separation of Daft Punk. Anyway, if you are a fan of old school funk you will love this song.
---

Other Releases
Otros Estrenos

---
Alfa Mist - Organic Rust | A COLORS SHOW
Music performance | Presentación musical
Genre | Género: Jazz / Hip hop
Link here | Link aquí

Esperanza Spalding - Formwela 1
Music video | Video musical
Genre | Género: Jazz / R&B
Link here | Link aquí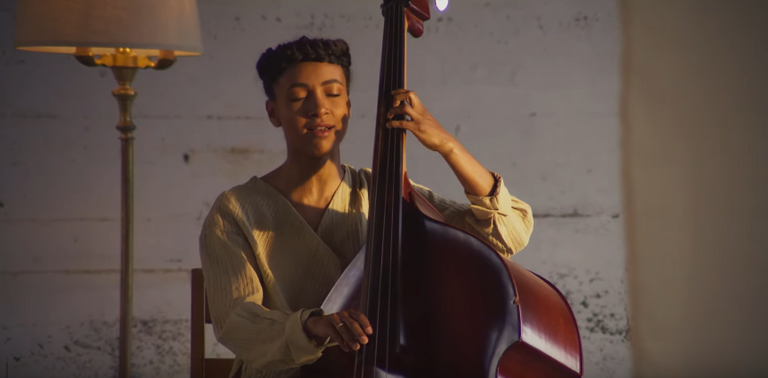 ---
Crumb - BNR
Music video | Video musical
Genre | Género: Alternative / Rock
Link here | Link aquí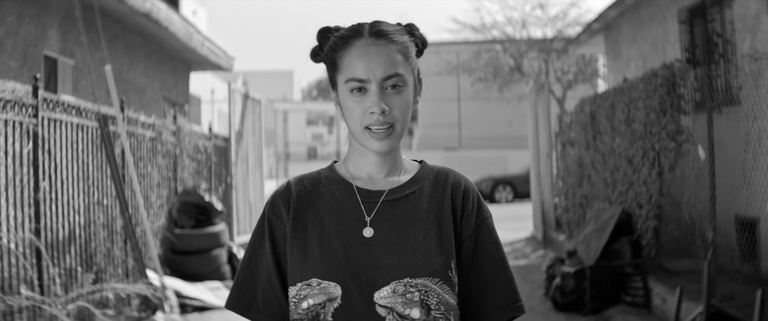 Los Colores ft Recordatorio - La Receta
Music video | Video musical
Genre | Género: Alternative / Rock
Link here | Link aquí


---
Big Soto, Suei - Espero que seas Feliz | The Good Trip
Music video | Video musical
Genre | Género: Trap
Link here | Link aquí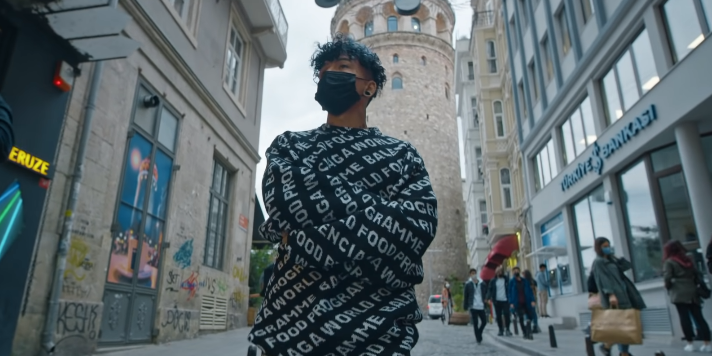 Charlotte Cardin - Sad Girl
Music video | Video musical
Genre | Género: Pop
Link here | Link aquí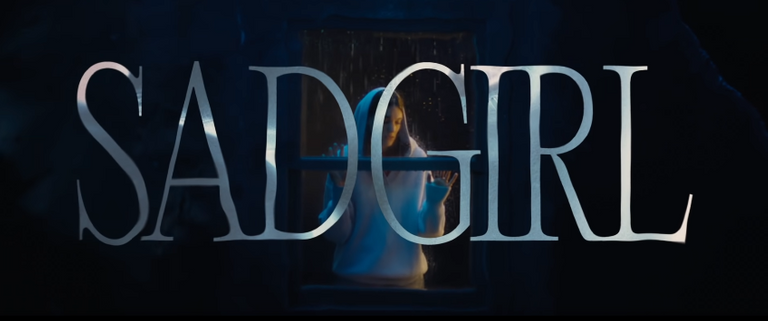 ---
Esto es todo por ahora, esta ha sido mi recopilación semanal de videos musicales, presentaciones y canciones de esta semana. Espero hayan disfrutado y descubierto nueva música gracias a este artículo.
✨ Un abrazo a todos
and good vibes! ✨
That's all for now, this has been my weekly compilation of music videos, performances and songs of this week. I hope you enjoyed and discovered new music thanks to this article.
✨ A hug to everyone
and good vibes! ✨

m o r e - p o s t s
| | | |
| --- | --- | --- |
| Music Delivery: The Fur 🇹🇼 | Releases of the week: From March 29 to April 4, 2021 | 3 songs to start the week: Funk vibes |
| Read more | Read more | Read more |

⚡️ Hey ⚡️
También puedes seguirme en mis redes
⚡️ Hey ⚡️
You can also follow me on my social media

Iconos cortesía de Plus Math icon icon by Icons8
Collages y separadores hechos por mi @cronosclocks