English
RELEASES OF THE WEEK is a section to share with you recent releases and give you my opinion about them.
In this section I will not limit myself in terms of topics, so I will vary from albums, singles, videos, movies, series, podcasts and more. Ready? Let's get started!🔥
Español
ESTRENOS DE LA SEMANA es una sección para compartirles lanzamientos recientes y darles mi opinión al respecto.
En esta sección no voy a limitarme en cuanto a tópicos, por lo que iré variando desde álbumes, singles, videos, películas, series, podcast y más. Ready? ¡Dale play!🔥

New songs and music videos
Nuevas canciones y videos musicales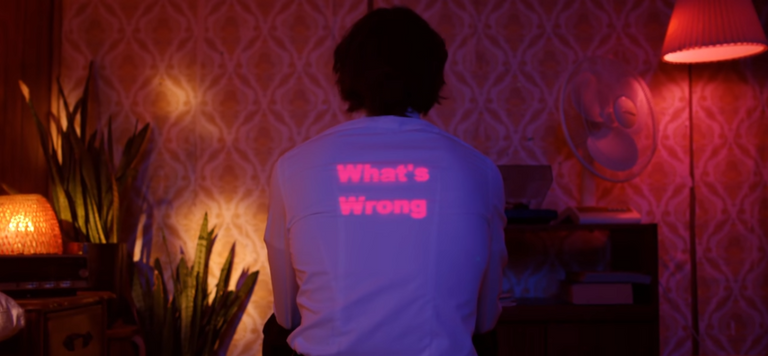 half-alive - What's Wrong
Esta semana la banda estadounidense Half-alive estrenó What's Wrong, un video musical increíble totalmente coreografiado. Este es un rasgo característico de half-alive, quienes se hicieron conocidos gracias al single "Still Feel", cuyo video también cuenta con coreografía.
En el caso de What's Wrong cuentan con 5 escenarios distribuidos en una misma locación (que parece ser un apartamento), por lo que varían con la iluminación y los colores para diferenciar y dar vida a cada habitación.
Uno de mis elementos favoritos en este video se encuentra la dirección de arte y es el detalle de usar objetos vintage, como el teléfono de rosca, las cartas y el televisor de antena. Mientras que en paralelo se vincula la coreografía con dichos elementos en el plano.
This week the American band Half-alive released What's Wrong, an amazing music video totally choreographed. This is a characteristic feature of half-alive, who became known thanks to the single "Still Feel", whose video also features choreography.
In the case of What's Wrong they have 5 stages distributed in the same location (which seems to be an apartment), so they vary the lighting and colors to distinguish and give life to each room.
One of my favorite elements in this video is the art direction and the detail of using vintage objects, such as the screw phone, the cards and the antenna TV. While in parallel linking the choreography to those elements in the shot.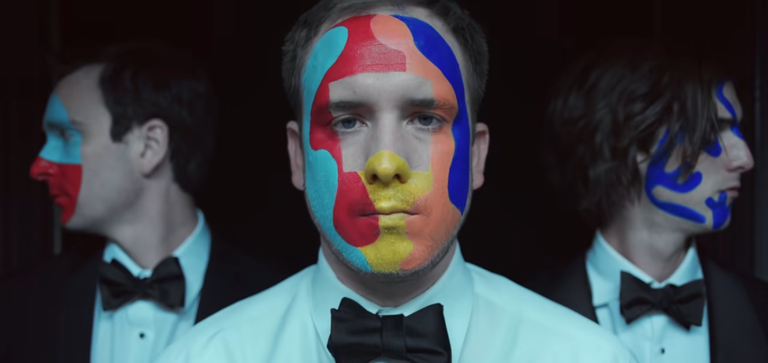 Otro de los recursos llamativos en este video es el maquillaje artístico, hecho con formas abstractas y colores variados parece representar una especie de confusión en los personajes. Sin duda es una de mis secciones favoritas.
En cuanto a la música, What's Wrong tiene en su mayoría un sonido e instrumentación pop, compuesta de elementos como: bajos sintetizados, voces de relleno con pitch shifter, claps y melodías pegajosas distribuidas en teclados y sintetizadores. Esto va mezclado con un acabado indie en las voces principales, lo cual crea esa imprenta a indie pop.
Denles una oportunidad y me dicen que tal 😉
Another striking resource in this video is the artistic makeup, made with abstract shapes and various colors seems to represent a kind of confusion in the characters. Without a doubt, this is one of my favorite sections.
As for the music, What's Wrong has mostly a pop sound and instrumentation, composed of elements such as synthesized basses, pitch shifter filler vocals, claps, and catchy melodies distributed on keyboards and synthesizers. This is mixed with an indie style finish in the lead vocals, which creates that indie-pop imprint.
Give them a try and let me know what you think 😉
---




Foster the people - Lamb's Wool
Lamb's Wool es una canción emotiva, con melodía melancólica y una producción de locos, una joya que todo fanático del indie pop debe escuchar.
Es preciosa y triste, por lo que me resulta curioso que el video musical sea tan colorido mientras que la canción trata sobre la vida y la muerte de un ser amado, un tema extra sensible en los tiempos que vivimos hoy día.
"Es difícil mirarte a los ojos
Sabiendo que podría ser la última vez
Los espacios entre nuestras respiraciones
Cantan al infinito"
Lamb's Wool is an emotional song, with a melancholic melody and a crazy production, a gem that every indie pop fan should listen to.
It's beautiful and sad, which is why I find it curious that the music video is so colorful while the song is about life and death of a loved one, an extra-sensitive subject in the times we live in today.
"It's hard to look into your eyes
Knowing it might be the last time
The spaces in between our breaths
They're singing to the infinite"
---
La canción inicia con una progresión de acordes en un grand piano, la cual genera que Lamb's Wool está impregnada de una energía triste y melancólica desde el principio. Además, es con esta base que construyen el hook, usando la misma progresión pero con más elementos y fuerza.
Uno de los elementos que más me gusta se encuentra en la estrofa, sección electrónica de baja intensidad donde escuchamos como la onda de la melodía es paneada de lado a lado. Asi que si escuchas esta canción con un buen sistema de sonido tendrás una experiencia increible.
Otro de los puntos a favor es que la batería es simple y eso la hace ¡perfecta! Porque no suena durante toda la canción ni tampoco utiliza una orquestación amplia, de hecho la parte del kit que más emplean es el bombo, pero de resto es combinar el sonido del redoblante con el del clap y usar el hi hat solo en algunas partes. Una decisión que me parece inteligente de acuerdo al género.
Lamb's Wool es una canción con muchos colores, mi parte favorita es el puente (a partir del minuto 2:44) pues me parece que es una de las partes más calmadas y emotivas del tema. Allí, donde el piso armónico cambia y añaden cada vez más sintetizadores para darle brillo e intensidad al tema, hasta dirigirse a los últimos coros y dar fin al track. Me parece que es una canción muy buena, tanto que la tengo el loop desde hace días 😅, pero díganme ustedes ¿Qué les pareció?
The song starts with a chord progression on a grand piano, which generates that Lamb's Wool is impregnated with a sad and melancholic energy from the beginning. Furthermore, it is with this base that they build the hook, using the same progression but with more elements and power.
One of the elements that I like the most is found in the verse, a low intensity electronic section where we hear how the wave of the melody is panned from side to side. Listening to this song through a good sound system makes the whole experience an incredible one.
Another plus is that the drums are simple and that's perfect! Because it doesn't sound during the whole song and it doesn't use a wide orchestration, in fact the most used part of the kit is the bass drum, but the rest is to combine the sound of the snare drum with the clap and use the hi hat only in some parts. A decision that seems smart to me according to the genre.
Lamb's Wool is a song with many colors, my favorite part is the bridge (from minute 2:44) because I think it is one of the most calm and emotional parts of the song. There, where the harmonic floor changes and they add more and more synthesizers to give brightness and intensity to the song, until the last chorus and the end of the track.
I think it's a very good song, so much that I've had it on repeat for days 😅, but tell me what did you think?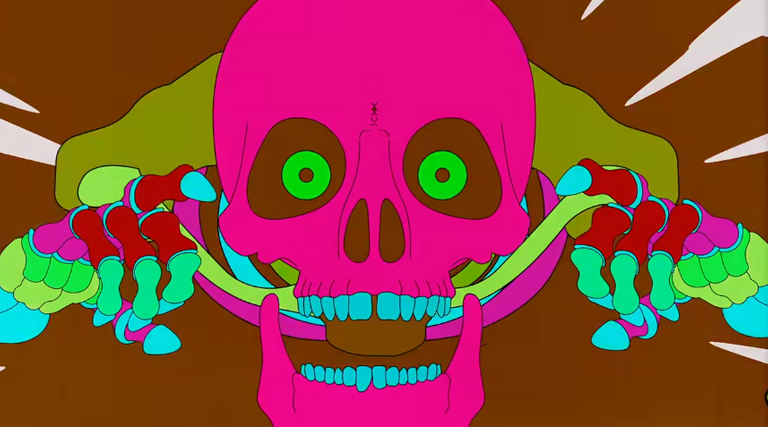 Other Releases
Otros Estrenos
---
Ralph Castelli - Mystery
Music video | Video musical
Genre | Género: Pop / Summer bop
Link here | Link aquí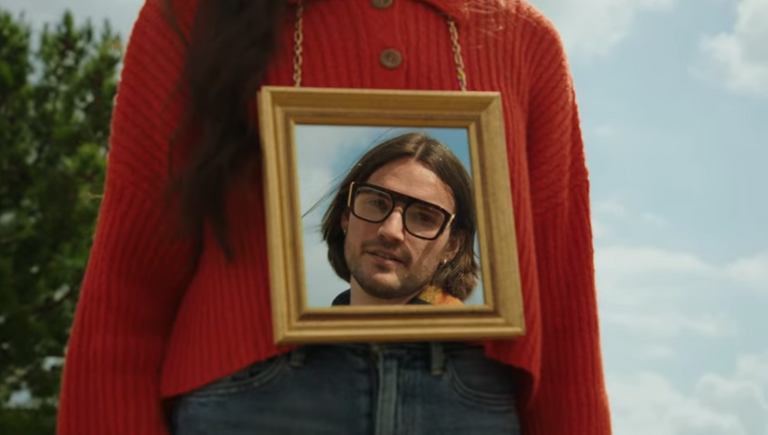 AUDREY NUNA - Space
Music video | Video musical
Genre | Género: Pop / R&B
Link here | Link aquí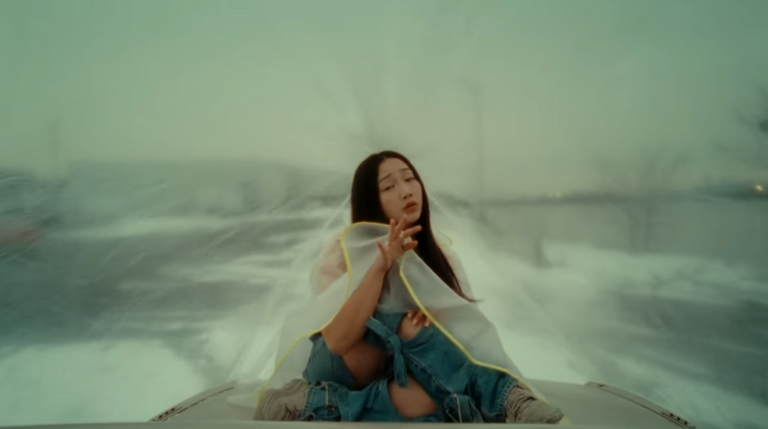 Ólafur Arnalds - Zero
Music video | Video musical
Genre | Género: Classical music / Ambient music
Link here | Link aquí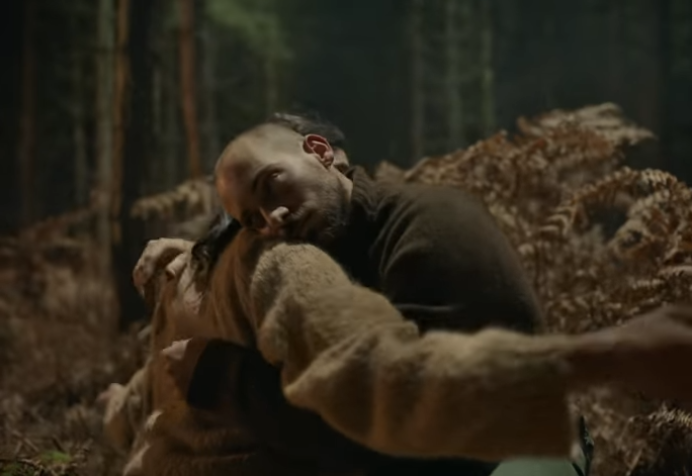 Haywyre - Wisdom
Music video | Video musical
Genre | Género: Electro
Link here | Link aquí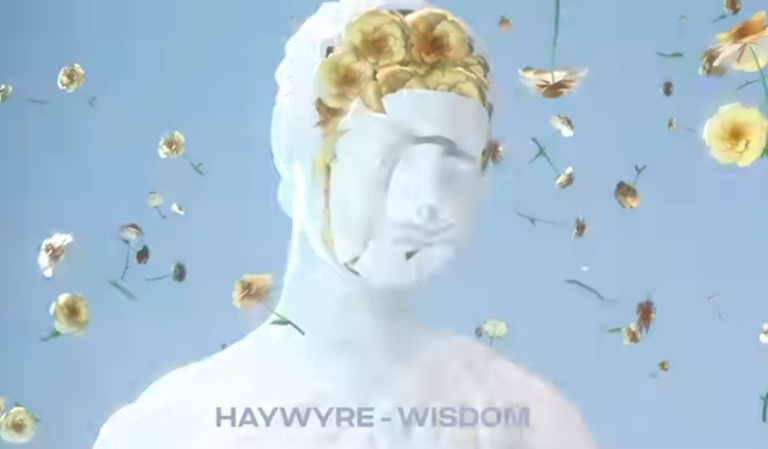 ---
Esto es todo por ahora, esta ha sido mi recopilación semanal de videos musicales y canciones de esta semana. Espero hayan disfrutado y descubierto nueva música gracias a este artículo.
✨ Un abrazo a todos
and good vibes! ✨
That's all for now, this has been my weekly compilation of music videos and songs of this week. I hope you enjoyed and discovered new music thanks to this article.
✨ A hug to everyone
and good vibes! ✨

m o r e - p o s t s
| | | |
| --- | --- | --- |
| TOP 5: Music videos with EPIC drone shots | Music Delivery: Elephant Gym 🇹🇼 | 3 songs to start the week: Love songs with flow |
| Read more | Read more | Read more |

⚡️ Hey ⚡️
También puedes seguirme en mis redes
⚡️ Hey ⚡️
You can also follow me on my social media

Iconos cortesía de Plus Math icon icon by Icons8
Collages y separadores hechos por mi @cronosclocks