What A Gwaan, Reggaejahm!?
Today i found a little time to check
the Music from the Promo DJ Pool,
and Major Lazer released a "Reloaded" Version
of the "Music Is The Weapon" Album for 2021.
A couple of new tunes to hear & new videos to see.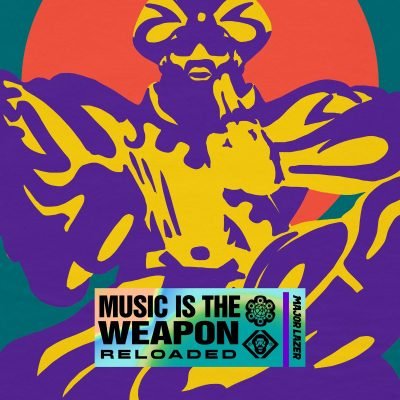 Tracklist:
Titans (feat. Sia & Labrinth)
Diplomatico (feat. Guaynaa)
Que Calor (with J Balvin & El Alfa)
C'est cuit (feat. Aya Nakamura & Swae Lee)
Hell and High Water (feat. Alessia Cara)
Pra Te Machucar (feat. Suku Ward)
QueLoQue (feat. Paloma Mami)
Sun Comes Up (feat. Busy Signal & Joeboy)
Bam Bam (feat. French Montana, BEAM)
Tiny (feat. BEAM & Shenseea)
Oh My Gawd (feat. Nicki Minaj & K4mo)
Hands Up (feat. Moonchild Sanelly & Morena Leraba)
Trigger
Lay Your Head On Me (feat. Marcus Mumford)
Can't Take It From Me (feat. Skip Marley)
Rave de Favela (feat. BEAM)
Jadi Buti (feat. Nucleya & Rashmeet Kaur)
Here the Cover of the Original Release from October 2020: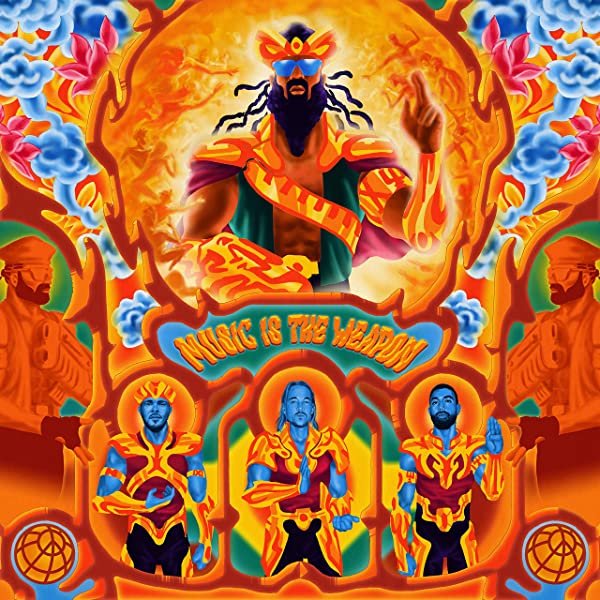 Titans:
One of the new "reloaded" tracks & the first of the Album with a pretty
nice animated video is "Titans". Even though it's a little pop/commercial i really like
the songwriting in this. Enjoy the video & listen to the lyrics & think about
where humanity is "standing" right now. We are the Titans, Hive! 😉
Diplomatico:
This is one of my favorite new tracks.
The Reggaeton Riddim is crazy nice and
i love the voice of Guaynaa, even though i really
expected another type of video for this song!!😅
The Universe is full of surprises!
Nevertheless, the video is pretty entertaining with
a funny story.
Who knows Major Lazer a little knows that "Diplo"
is one of the members, great double meaning.😜
He is also the guy that runs half naked on the
racecourse at the end of the video.😆
Check it out:
Representing Jamaica 🇯🇲:)
First: Busy Signal with "Sun Comes Up":
Already on the first version of the Album, but definitely
worth a mention. An uptempo Party track inna vintage
Busy Signal Style. Everybody hands up!
Man, i can't wait to party (hard) again! 😜
...til' the Sun comes Up.
Second: Beam & Shenseea with "Tiny":
Which man doesn't want a woman with a
big batty & tiny waist... Figure 8! 😍 😉
Plus the production on this one is a real
sweet RnB & Dancehall Style.
Now feel free to Party, it's Friday!
Enjoy the music & your weekend.
Thanks for stopping by. 1 Love