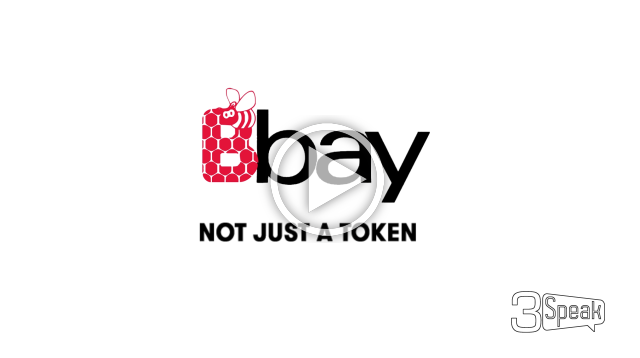 ---
What is beebay?
beebay is a trading platform from hivians for hivians. Soon you will be able to sell or buy products or services there. Do you want to share your translation skills and don't know how and where? Then beebay is the right place for you.
Who is behind beebay?
beebay is made at @hiq the Hivestyle Magazine. As part of the rebranding we also thought about a relaunch of the @stickstore. The heads of @smooms, @quekery and @kaeptn-iglo created beebay - including a token with the symbol BB. We are actively supported by @mary-me and thus form the @beebay.office.
Why beebay instead of STICKStore?
beebay is not just a token and also more than a store. Your creativity helps to shape the offer and everyone can become part of beebay. With BB it will be possible to bid and to help shape the price of the offers. Of course, fun should not be missing - not just a token.
Is there also a market place?
We have planned a fixed roadmap.
In the first phase, we will manually manage the bid management via a post and bidding will be done via comments.
During the second phase, we will have our own beebay homepage online and automate this process.
In the third phase, we will implement extended functions on the beebay homepage. How about, for example, if your offers are rewarded?
Can I be directly involved in the first phase?
On beebay trades, bids, fees and prices are handled with BB. BB is already available at https://hive-engine.com/?p=market&t=BB, including a stylish logo.
You can send us your bids and we will publish them all together in one post. If you have an offer that is to be auctioned, other users can bid via comment.
A how-to will appear soon at @beebay.
More than a token.
---
Was ist beebay?
beebay ist eine Trading Plattform von Hivians für Hivians. Schon bald könnt ihr dort Produkte bzw. Dienstleistungen verkaufen oder kaufen. Wollt ihr zum Beispiel euren Übersetzungsskill unter die Leute bringen und wisst nicht wie und wo? Dann seid ihr bei beebay genau richtig.
Wer steckt hinter beebay?
beebay ist made bei @hiq dem Hivestyle Magazin. Im Rahmen des Rebrandings haben wir auch über einen Relaunch des @stickstores nachgedacht. Die Köpfe von @smooms, @quekery und @kaeptn-iglo haben dann beebay erschaffen - samt Token mit dem Kürzel BB. Tatkräftig werden wir von @mary-me supportet und formen so das @beebay.office.
Warum beebay statt STICKStore?
beebay ist nicht bloß ein Token und auch mehr als ein Store. Eure Kreativität gestaltet das Angebot mit und jeder kann Teil von beebay werden. Mit BB wird es möglich sein, zu bieten und den Preis der Angebote mitzugestalten. Spaß darf natürlich auch nicht fehlen - nicht bloß ein Token.
Gibt es auch einen Marktplatz?
Wir haben eine fixe Roadmap geplant.
In der ersten Phase, werden wir das Angebotsmanagement über einen Post manuell gestalten und geboten wird via Kommentar.
Während der zweiten Phase wird eine eigene beebay Homepage online gehen und diesen Prozess automatisieren.
Zur dritten Phase werden erweiterte Funktionen auf der beebay Homepage implementiert. Wie wäre es zum Beispiel, wenn eure Angebote auch rewarded werden?
Kann ich bei der ersten Phase direkt dabei sein?
Bei beebay werden Trades, Gebote, Gebühren und Preise mit BB abgewickelt. BB ist bereits jetzt bei https://hive-engine.com/?p=market&t=BB erhältich, inklusive stylischem Logo.
Ihr könnt eure Angebote an uns senden und wir werden die Angebote gesammelt in einem Post veröffentlichen. Solltet ihr ein Angebot offerieren, welches versteigert werden soll, können andere User via Kommentar bieten.
Ein How-To erscheint schon bald bei @beebay.
More than a Token.
---
▶️ 3Speak