I have no idea what I'm doing.
When I joined @nftshowroom and minted my first art pieces I had no idea (and still don't) how many I should mint. One? Fifty? Thousand? Ten? Five? Okay, five is a good number. Let's try that with all art I mint. Five, five, five, five. Same thing with the prices. What's a good price? One? Fifty? Thousand? Ten? Five? Just pick something! Fifty. Yes. Ten. Yes. Fivehundredfiftyfive. Yes.
And now that I compared the quantities of my individual pieces and the quantities of others, it seems that five is too much. So, although I have no idea what I'm doing, I decided to burn stuff. Because burning things is fun. Matches, candles, leafs, bridges and art. (My own art.)
So did that.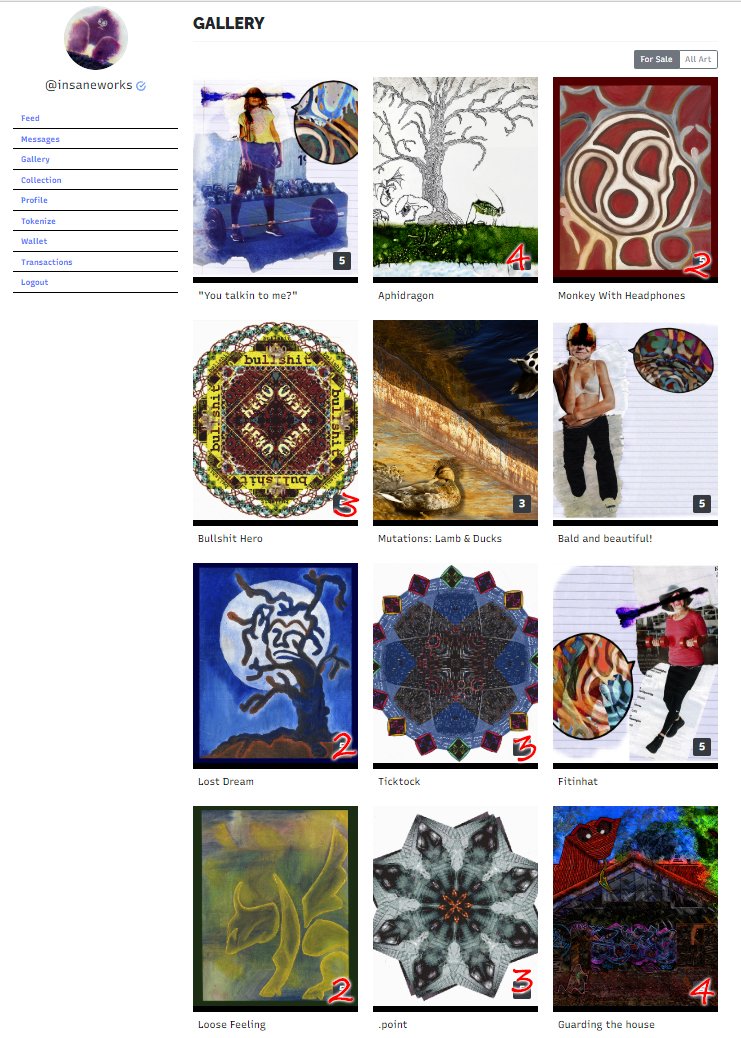 https://nftshowroom.com/insaneworks/gallery
To my disappointment the quantity of the pieces that are still alive, the ones I left alone I mean, did not change in my gallery front page. Perhaps that's how it should be or it's a glitch, I don't know. Anyway, did my own changes to this screen capture. To clarify things.
So because I have no idea what I'm doing, the art that is priced 555 HIVE, that I originally wanted to sell for 666 HIVE but didn't dare to play with the devil, now only has two editions. I don't know if it's wise or a dumb decision because I suck at evaluating my own actions, but that's what I did and that's that.
Burn, Baby, Burn!
I know a song that says so.
Oh, it's Run, Baby, Run.
I have no idea what I'm doing.
There is a song called Burn Baby Burn, but I couldn't link it here because that wasn't the one that was playing in my head.
This was:
"Burn baby burn baby burn baby burn
Baby burn
Past the arms familiar
And their talk of better days
To the comfort of the strangers
Slipping out before they say
So long
Baby loves to burn"