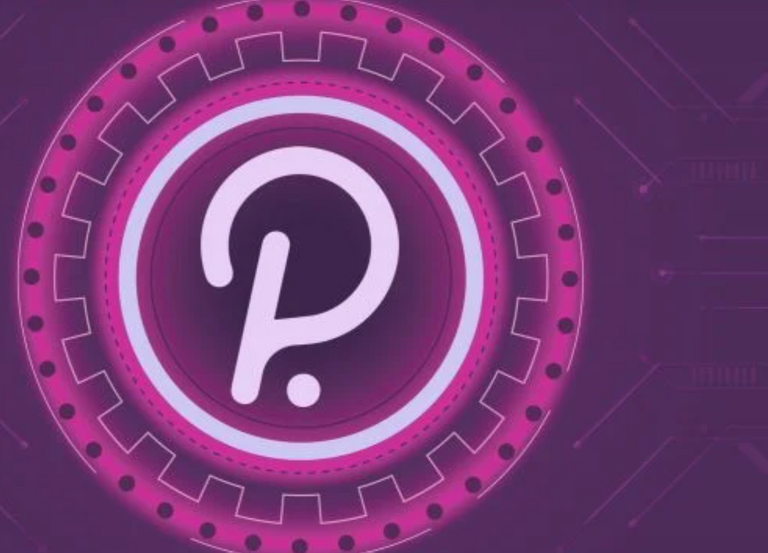 Image Source
The DOT season with the token rising by 90% recently

DOT's booming price action tradingview chart
Polkadot has drawn a lot of attention lately, as is showcased by the 95% price rise of the Blockchain's native crypto token DOT since Dec 23rd from 4.54$ to 8.8$.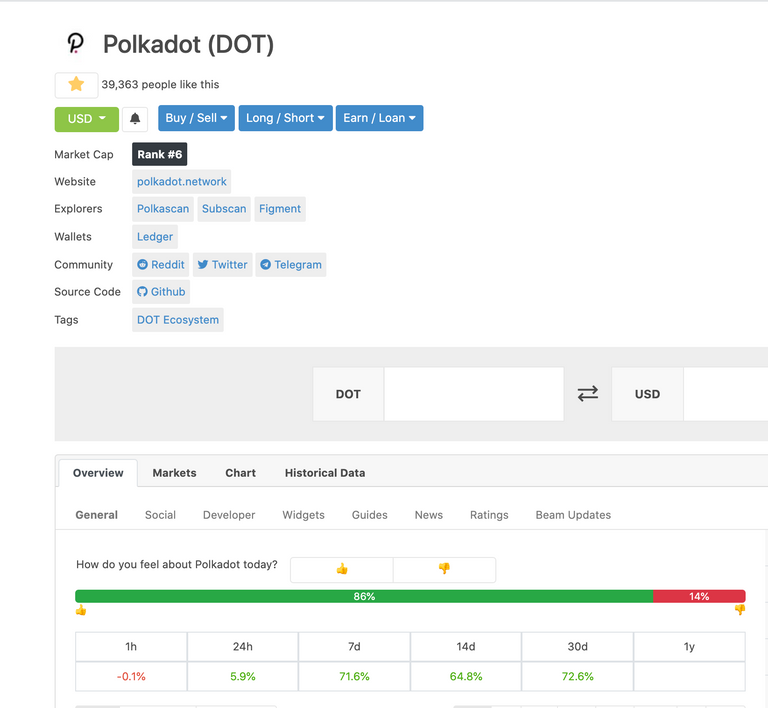 Coingecko's data on DOT's price rise
Binance's confidence and interest on Polkadot is taken notice by investors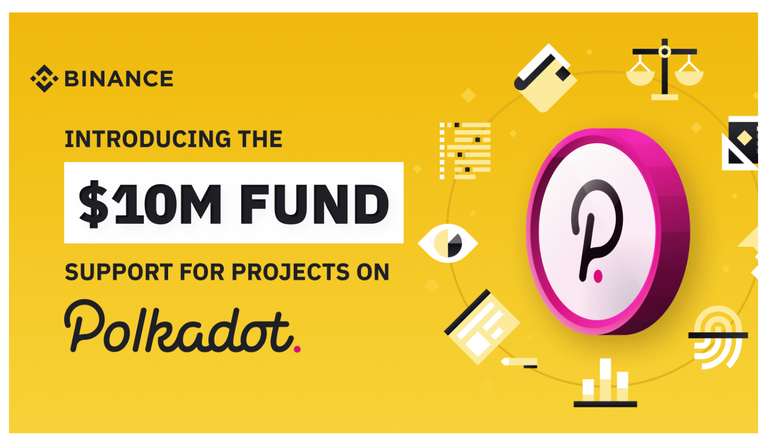 Image Source
The buzz on the blockchain may have kicked off on Dec 23rd when one of the world's largest crypto exchanges, Binance announced a 10$ million fund to support projects in the Polkadot network.
Binance mentioned that Polkadot Blockchain supports a number of projects which are innovative which is why Binance is venturing to support noteworthy projects in the Polkadot's Blockchain, staying true to Binance's goal of enriching their customers with worthy DEFI projects to provide them a rich DEFI experience.
DOT/BUSD pair on Binance's front page drove a lot of attention to DOT crypto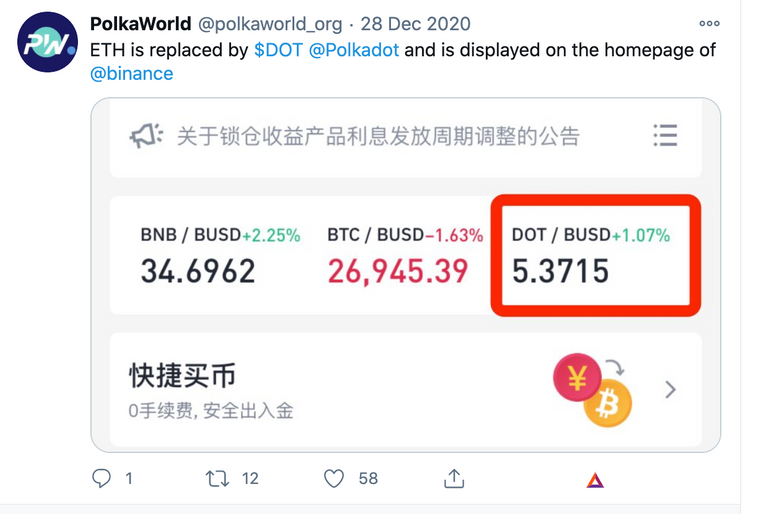 Image Source
Binance further showcased DOT/BUSD pair on its homepage on Dec 28th and ever since then it's market cap has shot up from 4,917,775,038 to 6,274,967,873. DOT's limelight on Binance's homepage was noticed by twitter users who tweeted about this, bringing attention to the matter.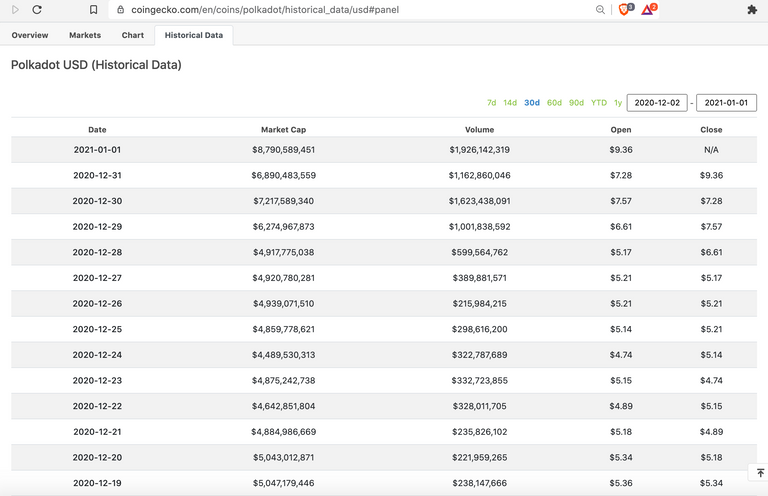 Image SourceImage Source Increasing Market Cap of DOT crypto since of Dec 29th
Reference Site - https://www.coindesk.com/polkadot-surges-after-binance-home-page-listing-10m-endorsement
Polkadot's market capitalisation shows that it is more popular than major blockchain projects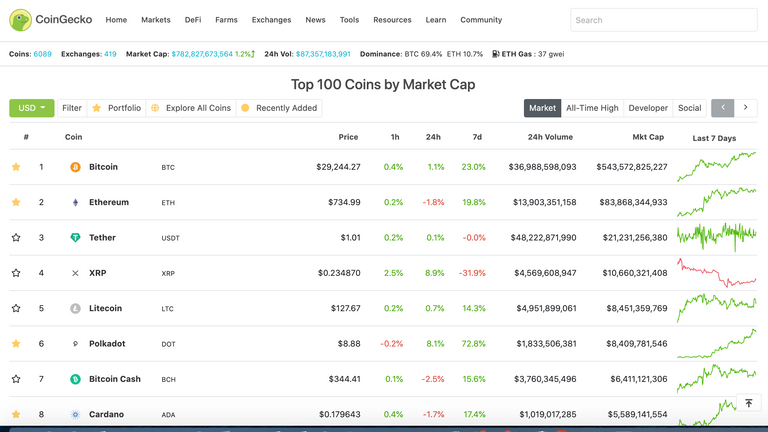 Image Source
Now, Polkadot becomes 6th largest cryptocurrency by market cap, pushing Bitcoin Cash to the 7th position in its Market Capitalisation rankings. Polkadot's market capitalisation is now $8.4 billion overtaking Bitcoin Cash whose market cap is $6.2 million.
Polkadot that's launched less than a year ago, has managed to become a top ranked crypto by market cap within a week of its launch, overtaking much older and established blockchains like EOS and evolving project Cardano which is a big accomplishment.
Reference Site - https://cryptobriefing.com/polkadot-bitcoin-cash-first-year/
Investors look forward for the launch of DEFI projects on Polkadot soon this year
Polkadot Blockchain is becoming a hot hub for DEFI project development activity.In the 1st quarter of this year, some DEFI projects inside Polkadot are set to get launched.
There is good funding to support projects developing in Polkadot, so investors expect positive growth of the Polkadot ecosystem, that's already more scalable than Ethereum with positive characteristics of interoperability and a Governance model that involves the Polkadot community, giving them a say in the development of the project.
Happy New year 2021 dear readers, I thank you readers, @project.hope community lead by @crypto.piotr and team for supporting my content all this year. Looking forward for further learning, growth this year too!!