📷 Creativity made of metal, stone and wood
Have a nice day! Kuban fairs always have a lot of creative things, Souvenirs and various handmade crafts. Sometimes here you can find both whimsical and at the same time original products...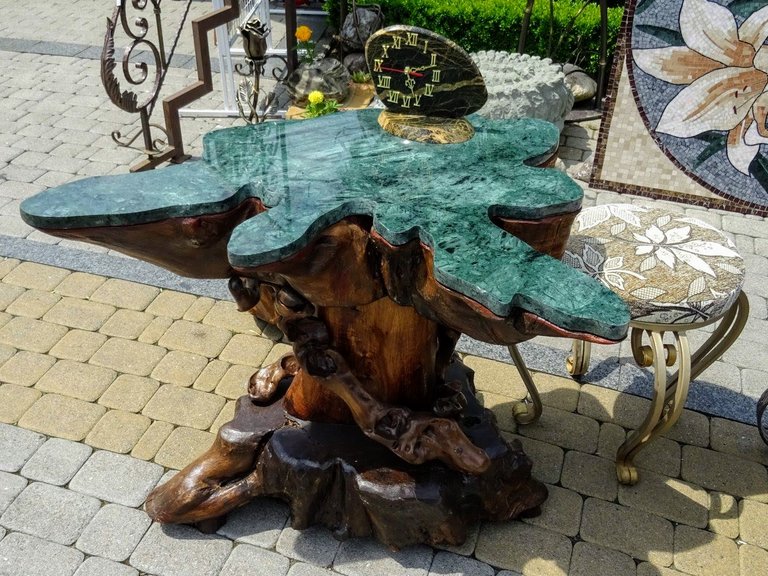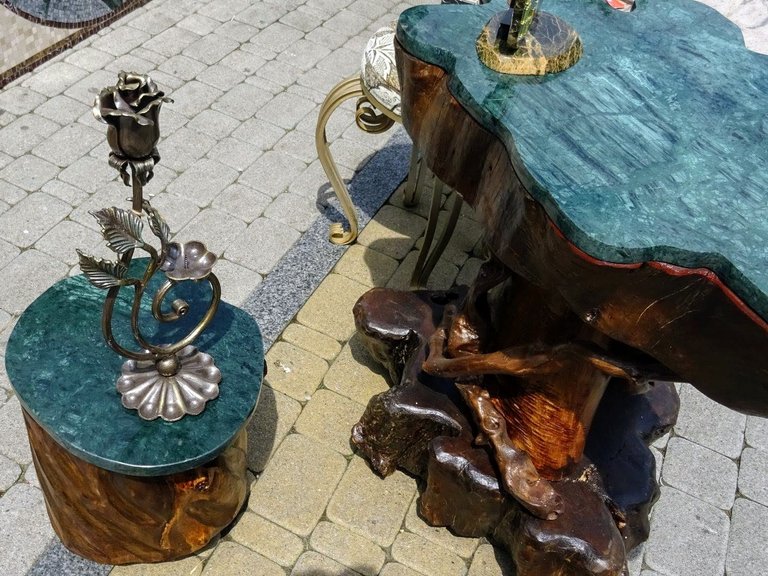 Masters skillfully combine wood with stone and metal, resulting in very beautiful pieces of furniture, decorations for interiors or landscape design.
There are also many paintings and panels. I especially liked the panel made in mosaic technique from natural stone.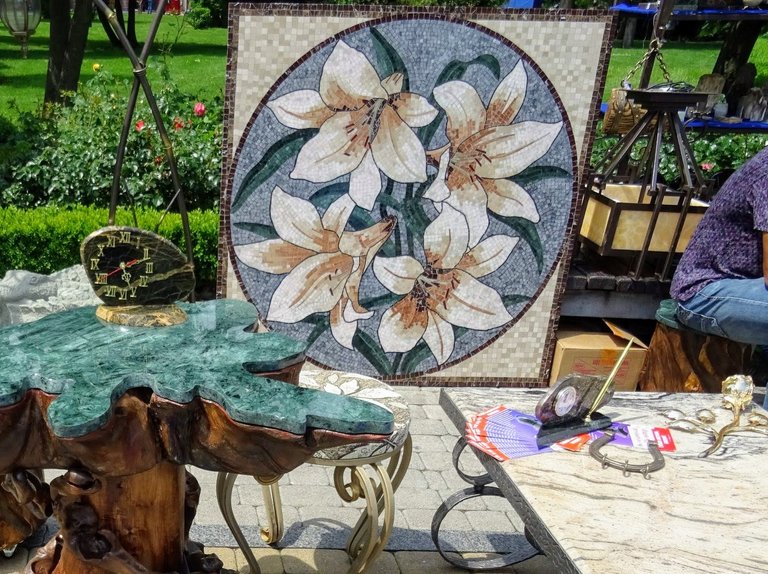 Often craftsmen bring rather bulky sculptures for decorating a house or cottage. Among them there are not only massive vases or fish for fountains, but also the most outlandish things.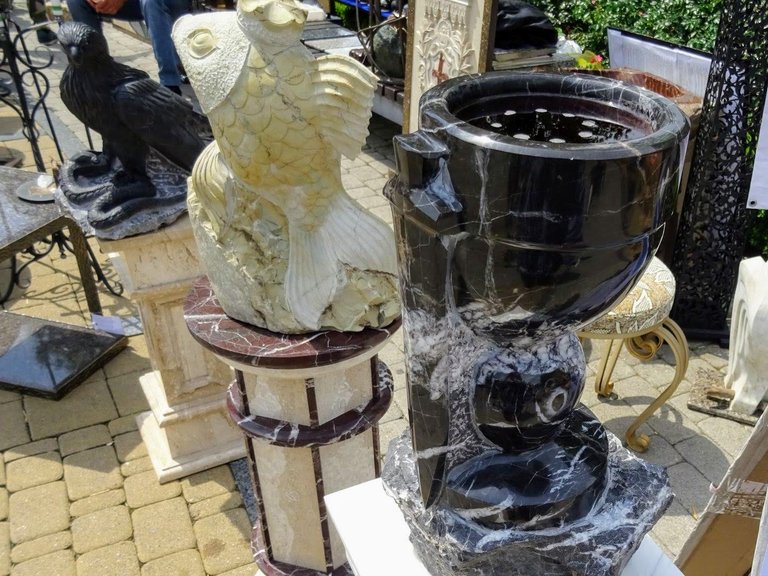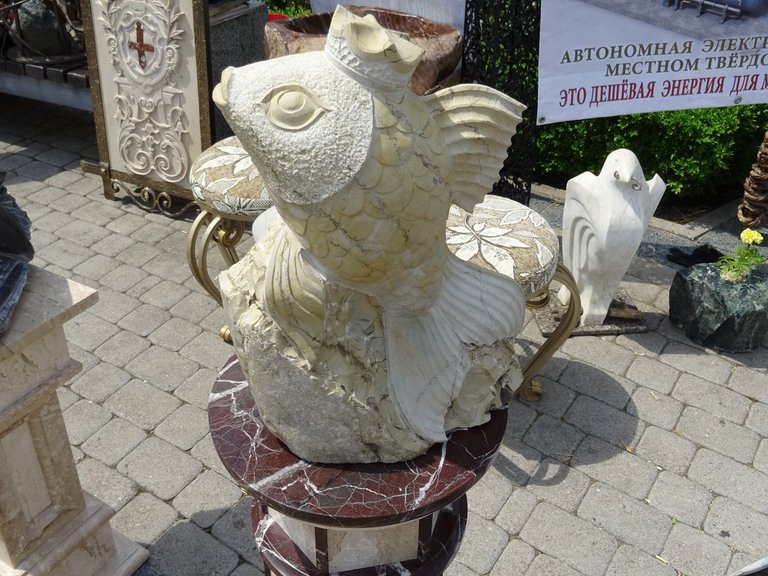 You probably need to be a good specialist to immediately recognize the material from which the sculptures are made.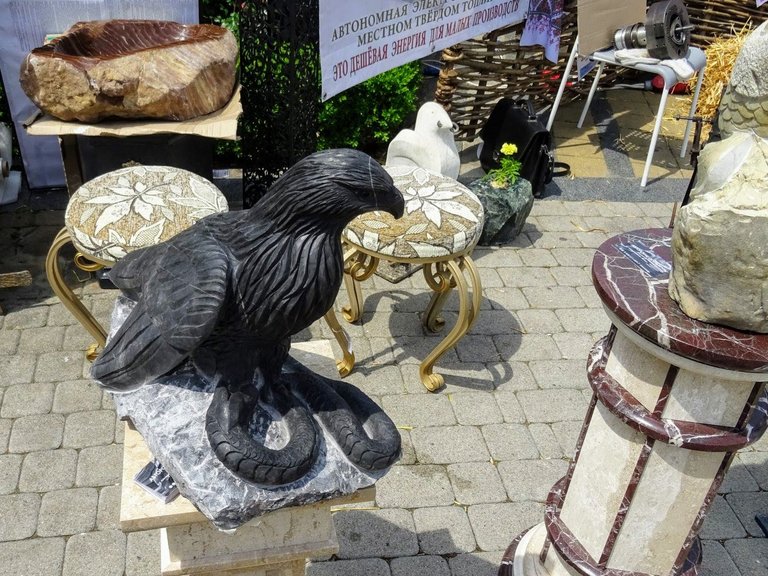 Can you guess what, for example, such an eagle with a snake or this turtle is made of?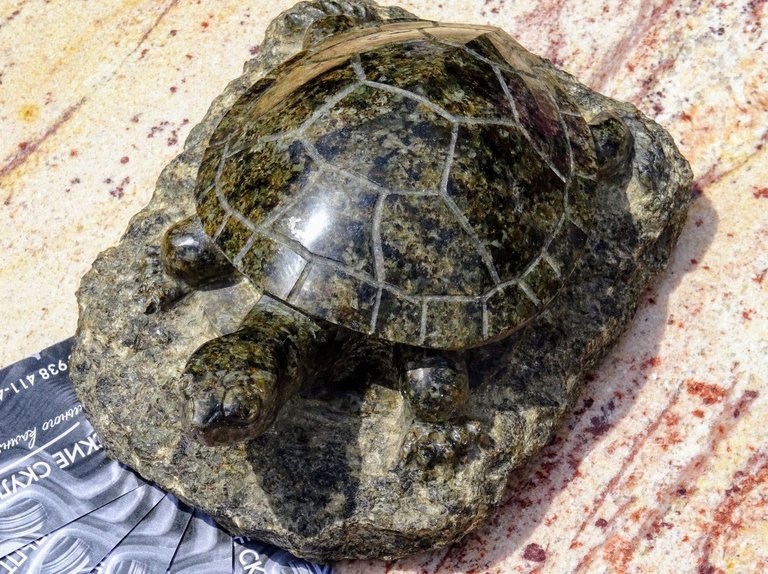 There are many tables, boxes, and other items made of minerals.
---
Thank you for Your attention and visit.
I appreciate Your feedback and comments.
I wish you luck and have a nice day!
Best wishes,

---
---