Hi folks,
I like to paint self-portraits, photograph, make films, use greenscreens, look at pigeons and record them going about their business, watch films, music, listen to film audio, I like white noise when I sleep, I like podcasts when I work, I like horror, I like titanium white paint, I like reading short stories, scrambled thoughts, I like very specific youtube playlists. Ones that say "Japanese medieval fantasy. Ambience of the Forest Palace", I like the snow, I like the mountains, I like the word* pearlescent*. Here's me and my work!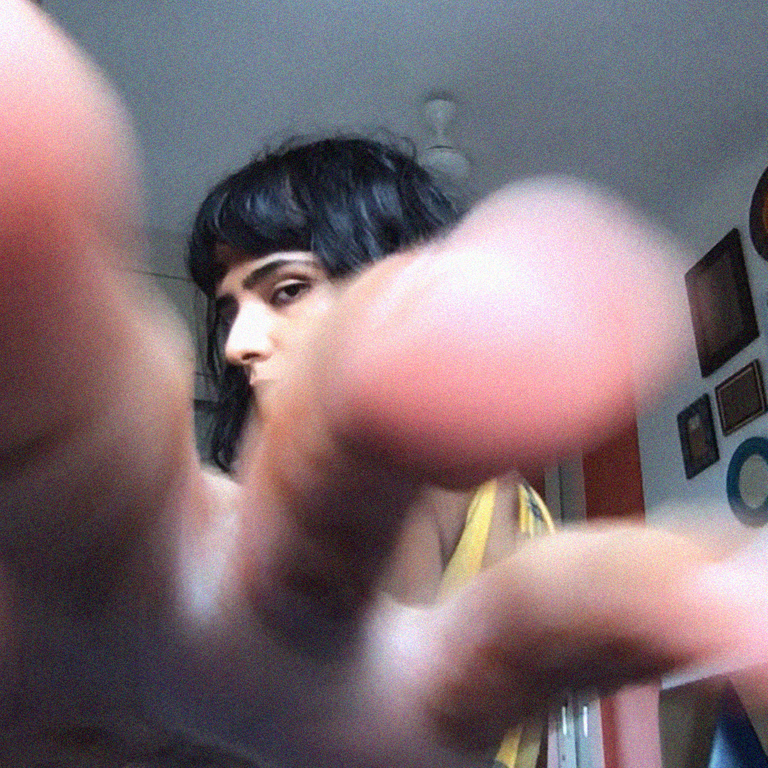 I like photography almost exclusively when I'm shooting myself. This particular shoot got me obsessed with the colors yellow and blue.
Last year I decided to finish all of my unfinished sketchbooks - which I plan to document and display here as a little virtual trip into my constant fever dream-esque state of mind.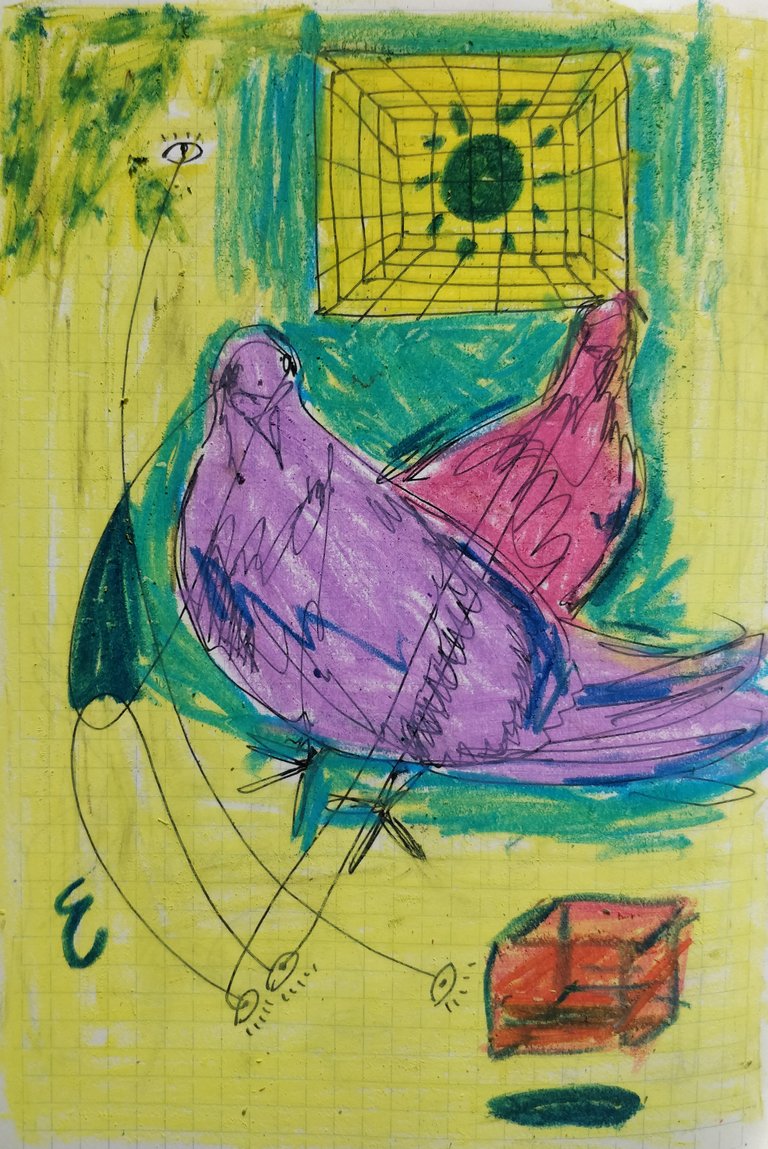 Homebodies, they came and they never left, pastels and pen on paper.
I have the most vivid dreams of disconnecting from my body and latching onto beings, things around me.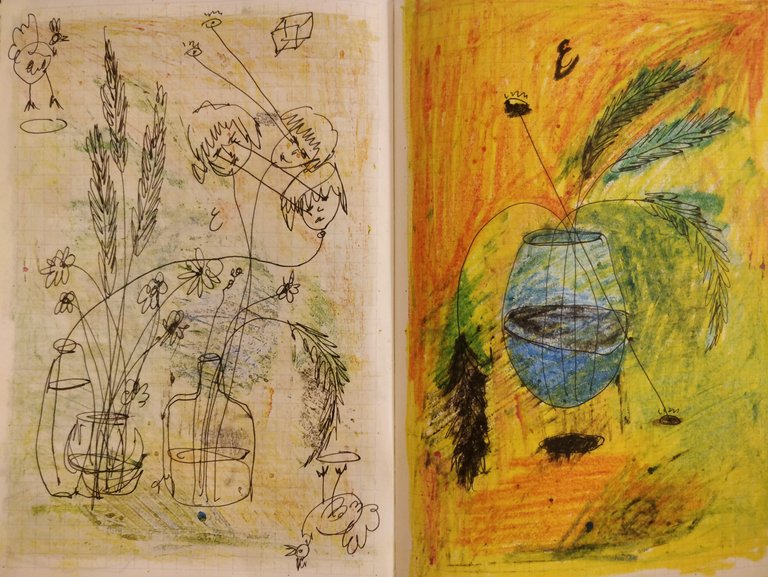 I like how pastels squeeze the life out of low-quality paper.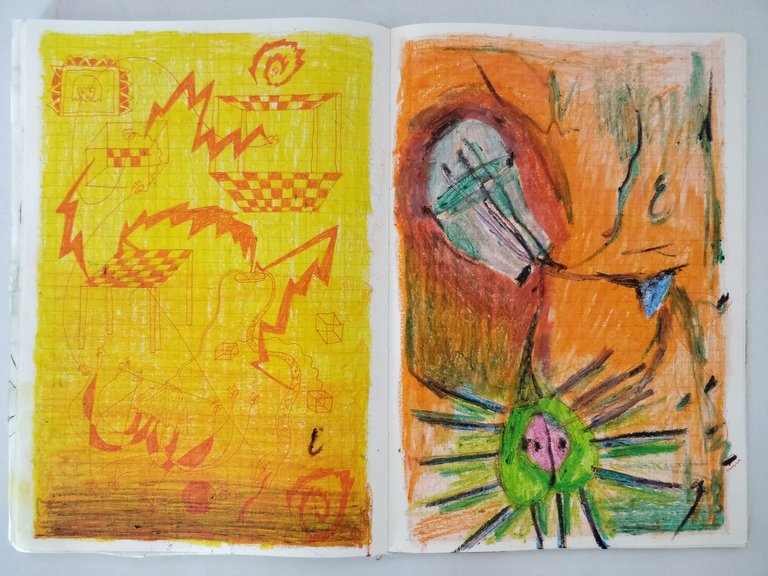 I like Venus fly-traps and checked boards.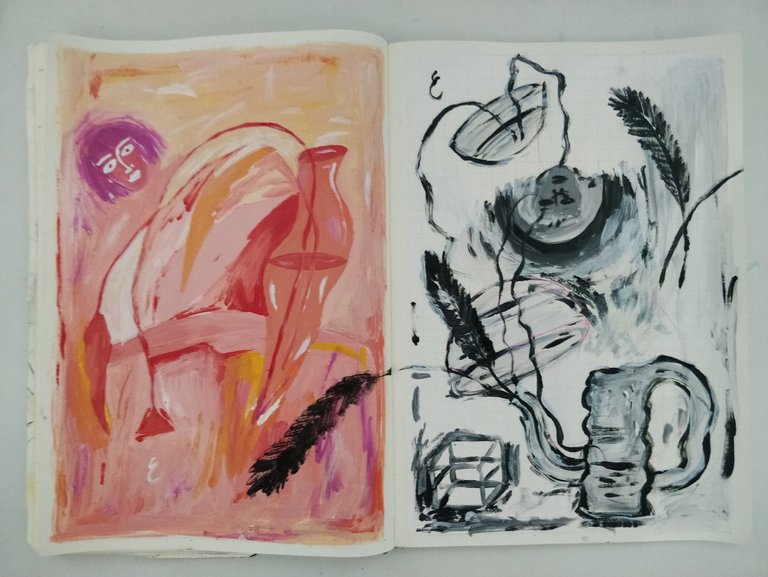 Something about duality, I guess.
x