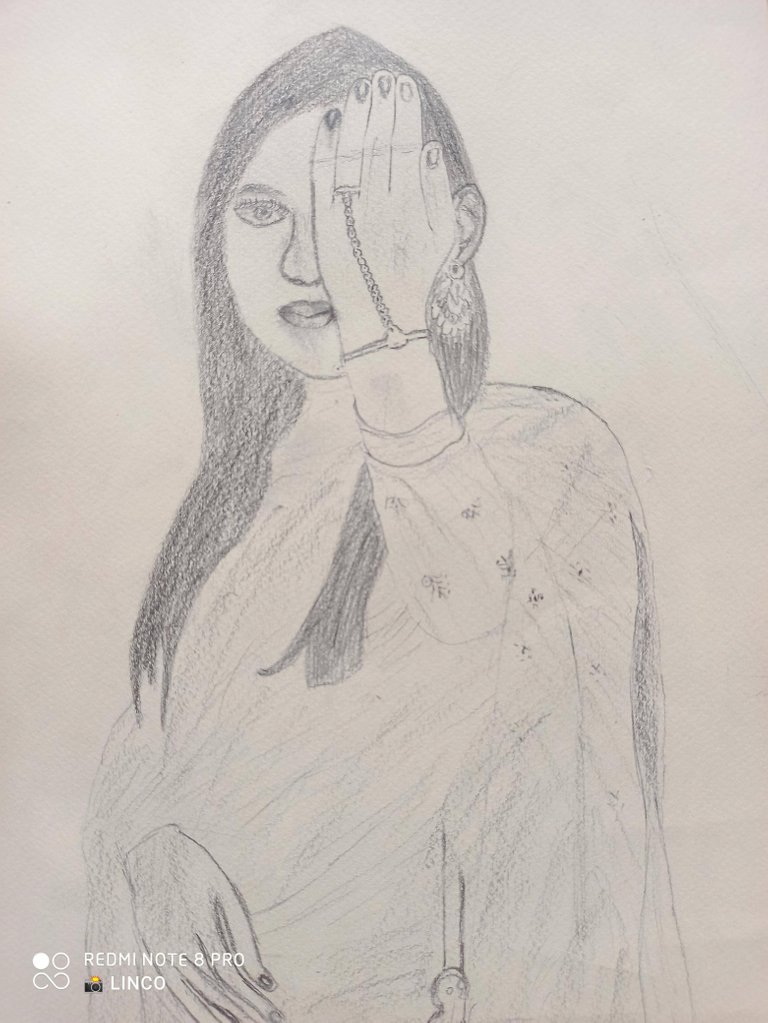 ---
Hello, peeps of Hive Eid greetings to everyone. Finally, I have finished my first portrait sketch. I was very much excited when I started the portrait, I am happy that I completed this. I hope everyone will like this and give their valuable feedback.
When I started this, I thought it would be very easy, but nope it needs some practice and some knowledge about sketching the human face. Every part is essential, you have to be careful about the proportion for drawing the face. If you push very hard, it will be a mess. After three attempts, finally, I was able to draw the sketch.
---
I think eyes are the most critical part of any portrait drawing, they actually bring the portrait alive. I also took some suggestions from my artist friend, then I started working on these. Then the nose and leaps are completed at a time. For me, the eyes are the hardest part.
This is the portrait of a girl. I used a charcoal pencil to draw this portrait. Some are things that I really want to mention. First of all, always use a soft hand for any portrait, then you can erase the part and draw again, don't use your finger to make the portion of the portrait lighter rather use a small soft cloth, avoid overlapping.
I know everyone is enjoying one of our biggest festivals, Eid-ul-Ajah. I am also enjoying some delicious foods made by my mother. That's all for today, I will be back soon with another drawing of mine.
---
Thanks for reading and getting here, see you in the next post. You can give me feedback by commenting below. Your feedback will be an inspiration for me. If you haven't joined the Splinterlands yet, you can Here.