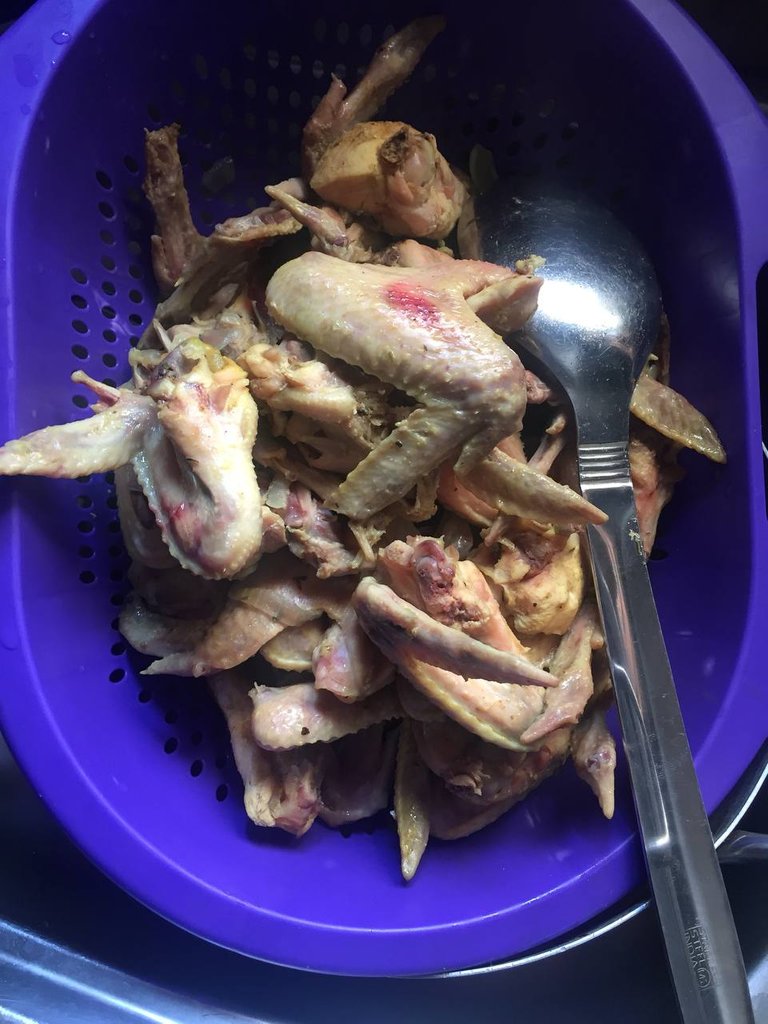 Seasoned...
---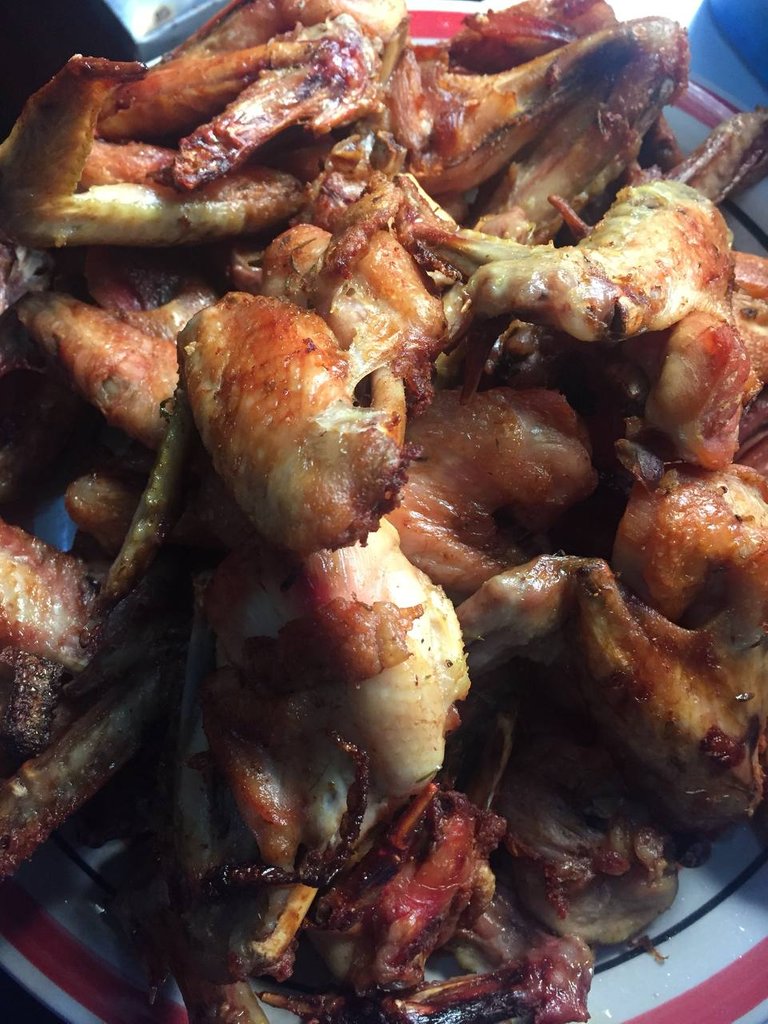 Deep crunchy fried...
---
A 2-Kilogram of chicken wings going through cooking process as i write this article/blog. I am still mourning my beloved mom, yet I have to eat. Its been seven years she bid the world farewell. 23rd of May makes it another year without her.
May came so fast, unlike last year when our world came under attack by microorganisms.
By we roll closer to mid-year. This month isn't one of my favorite, its the month I lost my only parent, my dear mother. Healing seams forever, yet I have been able to mitigate the effect of that huge lost in my life by channelling all most of my energy into my relationship.
Mostly I and my girlfriend do a lot of cookings on weekends when she's around. However, she's around this weekend and I try to keep our tradition going, it's the festival of chicken wings being my favorite part of the chicken...I know it's weird.
Back to why the Month of May will be haunting one for a long time if not for the rest of my life. Its the month I went visiting my dear mom and we chitty chat till some minutes before midnight, then she passed on in her sleep before day break.
Why is that relevant to this munchy crispy blog?
Because no matter how I try and how I engage my body soul and spirit so as to not remember it all, that awful moment will always come back. Even as I season and deep fried these crispy chicken wings, the memories kept coming back.
Strangely, death is a vital part of humans and so is food.
Irrespective of how we pretend we don't fear death or fear it, perhaps we do show no sign of affinity for foods or drinks, its a certainty that we can't live without it. Its amazing how something to sinister and perplexing could have a competition - Death and Food!
The whole chicken wings is about 2.1Kg as I mentioned earlier. My girlfriend ordered it from a farm nearby before she went back to as work base. She's a local flight dispatch and I hope she's not going to lose her job due to the messy states of economy in my Country due to Covid19.
Waking up very early, I had taken it out of the freezer to be defrozen. It took hours before noon for it to be processed.
By processed I mean, for the ice to melt, the thorough washing, the seasoning/marinating etc. Before frying. It could have been much yummier if there was an oven to roast it. Be that as it may, its crunchy delicious regardless.
For over two hours, I was frying in batches. The frying pan isn't so large hence I had to make do with the smaller size.
In the end, it came out nice. You can see from the second image.
As I fry, I was writing this blog on my mobile device while I send picture updates to my girl - madam supervisor.
She kept saying I'll over fry it and it will get burnt. Thankfully none of that happened lol. Using one stone to kill tow birds yeah?
I have been scantily active this last week, I shuffled between two cities, came back home to a terrible power supply and internet. So this is a very important post for me, Hive is not something I live inactive for a long time since my days of joining Steemit.
Enjoy the view and if you can, have a virtual taste! Cheers to a beautiful week ahead.