If there is an interesting way to learn about the symbols, fauna, emblematic places and historical characters, it is through the coins and banknotes of a country. In this opportunity I am going to talk a little about a sample that the user
SparkChange shared.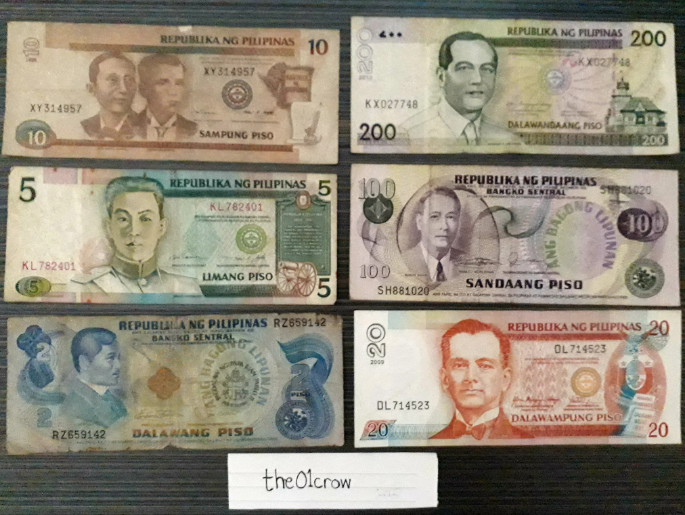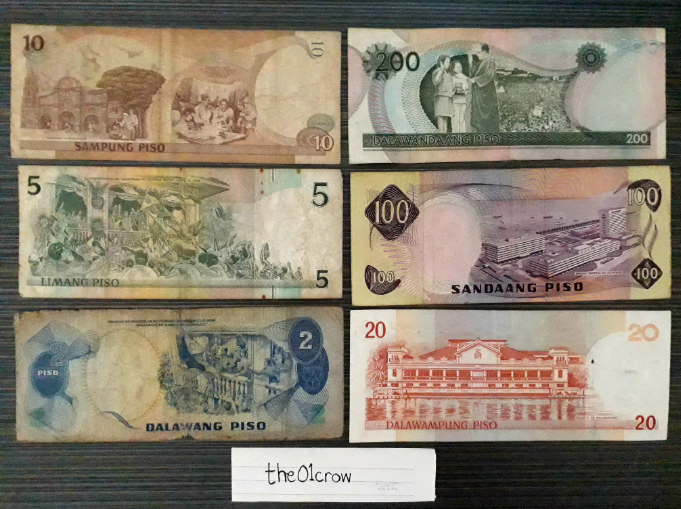 2 Peso 1981
The 2 pesos blue banknote is the blue banknote in fact is one of the first series where the Philippine language is introduced, in the so-called Piso Pilipino series, this banknote is from 1981.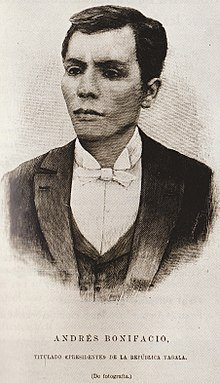 Andres Bonifacio
On one side it has Andres Bonifacio, he was a Filipino revolutionary leader and founder in 1892 of the revolutionary secret society Katipunan who led the Philippine Revolution, the first revolution in Asia against a European government.
On the other side of the banknote we see the declaration of independence, which occurred on June 12, 1898 in the Philippines.
---
5 Peso
In the front part appears Emilio Aguinaldo, this person presided over the first government of the Republic of the Philippines. He fought in the 1898 war of independence against Spain and the following year in the war against the United States.
On the other side of the bill of 5 peso appears the Katipunan was a secret society founded in the Philippines by Andres Bonifacio to liberate the country from Spanish rule.
---
10 Peso
This banknote is out of circulation and again shows Apolinario Mabini on the front, and the Barásoain church on the other side.
I have to check with the Filipinos themselves if this reference is for the Spanish church, later I will be able to edit confirming or denying this.
---
20 Peso (2009)
The orange-colored banknote features Manuel L. Quezon, who was the first president of the Commonwealth of the Philippines and is considered the 2nd president of the Philippines.
On the other side you can see the Malacañán Palace which is the official residence of the president.
---
100 Piso
On this banknote you can see Manuel Roxas was elected the first President of the Third Philippine Republic.
On the back of the 100 peso bill, the Philippine central bank.
---
200 piso
On the front side appears Diosdado Macapagal who was president from December 30, 1961 to December 30, 1965, on the back side appears Gloria Macapagal Arroyo who was Diosdado's daughter, she was also president, quite curious, she was in office since 2001 and then was reelected so she lasted another few years until 2010.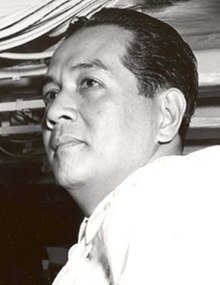 Diosdado Macapagal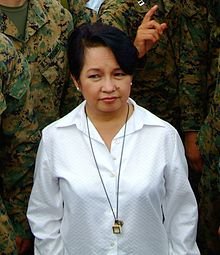 Gloria Macapagal Arroyo
---
While I was making this publication has called me deeply the attention of the Philippine history, this publication could only be possible thanks to the participation of users in my contest on the platform Noise.cash, note that I have the consent to share in any of my blogs the images they use to participate in my contests.
Posted Using LeoFinance Beta