An Argument Against Bitcoin Maximalism and For Support of Altcoins and Alternative Blockchain Projects.
I've never been a one coin to rule them all kind of guy. As a matter of fact, whenever there is one of anything to rule them all, we tend to get in trouble. Ultimate power corrupts!
Back in my early ST--M days I was surprised to discover the number of people I met that were getting into cryptocurrency for the first time through our blogging platform. Most of them were bloggers that were looking for a way to monetize their content and they discovered ST--M / Hive through a friend or internet acquaintance. I wondered how many people I hadn't met that had gotten introduced to crypto and blockchain technology through ST--M / Hive.
I hosted Tuesday's HiveChat on CryptoTwitter the other day and the person that asked me to host it thought it would be interesting to compare HIVE to Bitcoin. The idea intrigued me but I dreaded the thought of arguing with MAXIS all day.
If a bitcoin maximalist gets a new house do we call it a Maxi-Pad?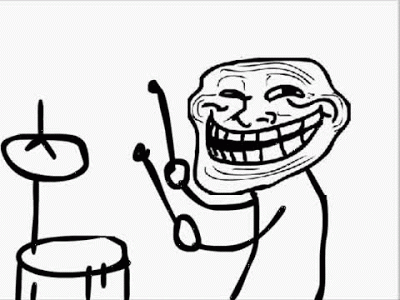 JK, sorry I just couldn't resist.
I did think it would interesting to approach the HiveChat from a crypto traders perspective though. I also thought it would be a great way to ask the community how many people were introduced to BTC and crypto through HIVE.
NOT TO MY SURPRISE, many people answered that they did indeed get introduced to crypto through our blockchain project. You can find the thread here.
https://twitter.com/BitcoinDood/status/1351590701168001024
I think this is a great argument against toxic bitcoin maximalism. The crypto industry is growing all the time and is becoming huge. I've never been a maxi and said from the start that I think there's room for everyone. On top of that BitcoinFixesThis works for a lot of things, but bitcoin can't blog like HIVE does!
My point to all this is that HIVE fixes an issue for a lot of people, it fills a need and serves a purpose. Through dApps and interfaces like LeoFinance, Peakd, dBuzz and others we have a unique way of monetizing content and building communities. This in turn introduces new people to... dare I say it Bitcoin, exchanges, and of course with their curiosity peaked, other crypto projects. See how this works, HIVE is responsible for on-boarding many new bitcoin and crypto people into our industry.
This is why maximalism is toxic. There is room for everyone. This is also why we should be supporting one another's projects. Honestly, those maximalists that slam HIVE should apologize and realize this blockchain project is responsible for bringing a lot of new people (bloggers) into the crypto space! These are people that had no interest in learning about bitcoin but because of the "blogging platform" they discovered, they are now hodlers in the cryptospace.
I agree we don't need a blockchain for everything. However, we've only scratched the surface of what this technology can be used for. Every new usecase is an opportunity to introduce new people to the love and joy of cryptocurrency. There is room for everyone and we need to support projects that help support our industry. We can create a crypto economy and it won't be one coin to rule them all! It will be one community, the crypto community that introduces the world to this life changing technology.
So how did you get involved in crypto? Was Hive your introduction? Have you introduced any non-crypto peole to HIVE as a blogging platform and way to reward their content?
Would love to read your thoughts! Thanks for reading and HIVE on brothers and sisters! Hive On!
Posted Using LeoFinance Beta
---
---