The Slow Death Of Steem/Steemit

So I read that Justin Sun is basically bailing on the Tron foundation, things aren't looking good for Steem. Part of the purported value add for Steem was the integration of Tron rewards and what not, but it looks like that may go away. They aren't developing it, they aren't forking it. This project is dead man walking.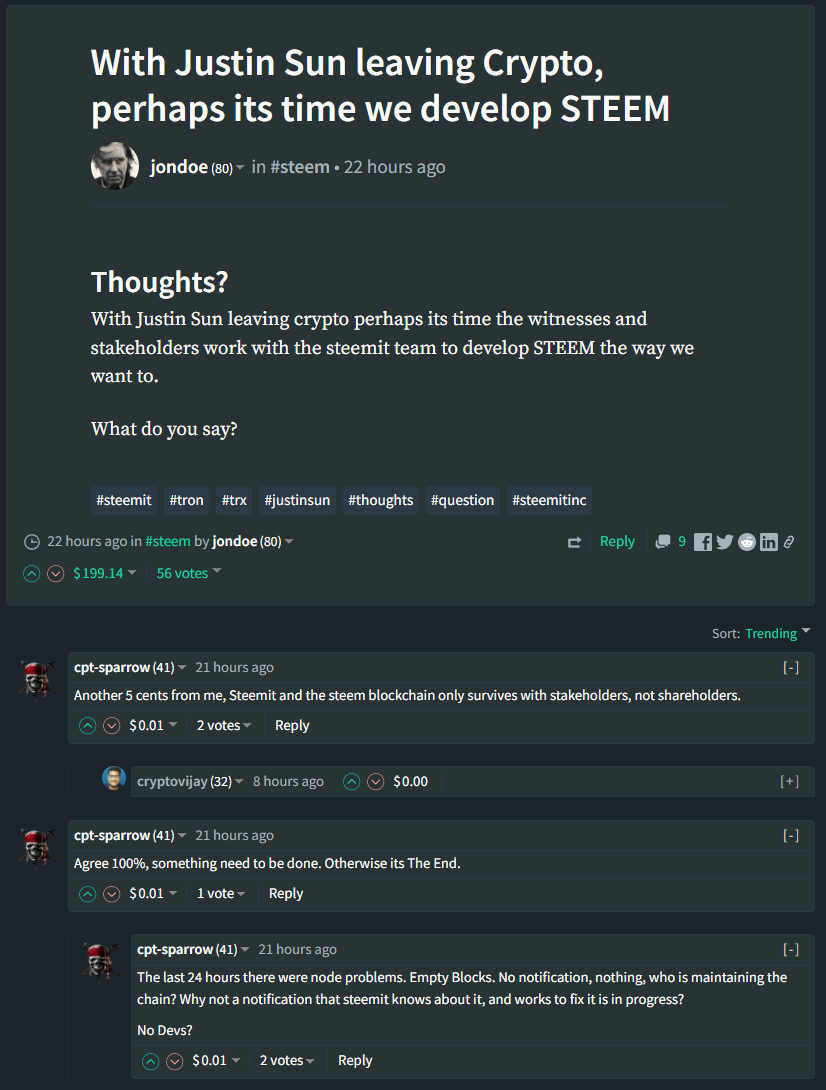 There is a bit of panic on the STEEM front. It's not like we didn't see this coming. The entire platform has become a vehicle for exploitation. For evidence of this, you only need to look at what gets pinned by Steemit, and what gets boosted by the account Upvu. It's clear that nobody gives a shit about what's happening with STEEM/Steemit and their initiatives.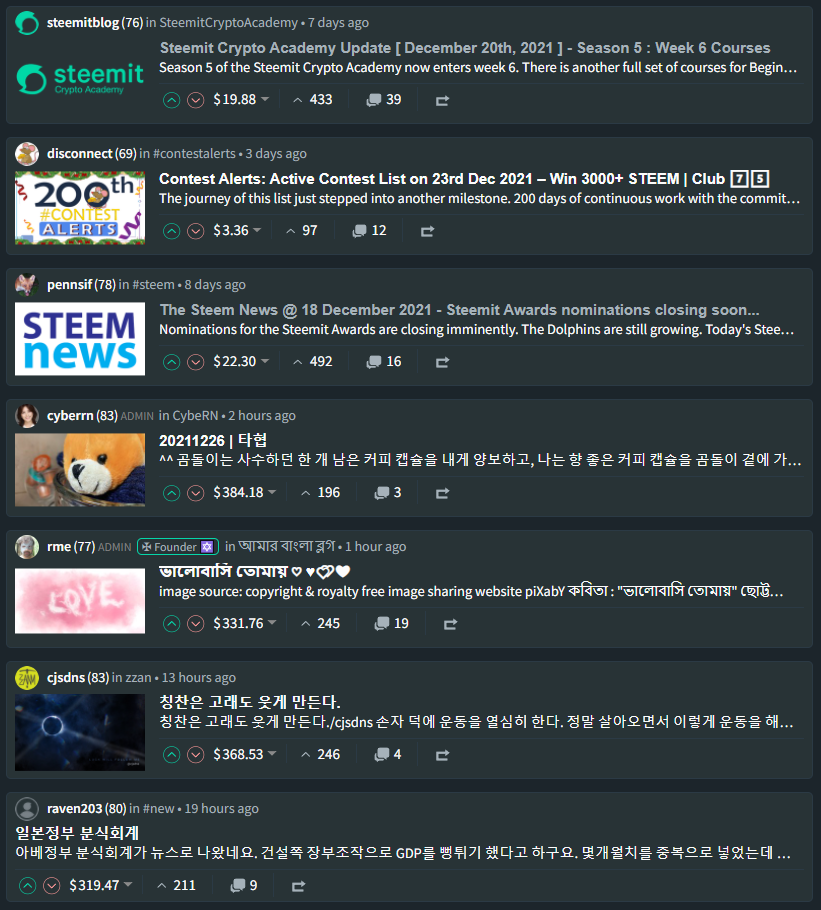 Who's left there? It's either delusional 'Justin Sun is our savior' types or people that want to suck as much value out of the system as possible. The real value of STEEM (the community) bailed, and the folks that are left feel entrenched and are in a healthy state of denial-- folks like Steemchiller. It's a shame really. I hope he makes his way here after STEEM dies.
I've gone to Steemit from time to time for nostalgia's sake, and many times the page doesn't even load. Sometimes it does load and I get node related errors.
Anyhow, going on two years later, if you came to HIVE you made the right choice. Let me say that HIVE is by no means perfect, I have been very critical of the governance and direction at times. But I feel it is here to stay, and STEEM is on its last legs. Was it always the intention of the Justin Sun supporters (The Korean community in particular) to suck the platform dry until the very last block? I'll let you decide.
Posted Using LeoFinance Beta
---
---